Yoo Tae Yang – stage name Taeyang – is a South Korean singer and dancer, born under the zodiac sign of Pisces, on 28 February 1997, in Mokdong, South Korea. He's known for being a member of the Korean pop (K-Pop) group SF9.
Just a simple reminder that article is created and owned only by kpopwiki.org. Article cannot be re-published in any other pages or documents. Copyright is protected by DMCA. All found copies will be reported.
Original source: https://kpopwiki.org/who-is-taeyang-sf9-age-height-wife-military-net-worth/
Early Life
Although it's known that Taeyang has two older brothers, no further information about his family is known, nor are details about his education, but it's been revealed that he took classes in the Joy Dance Academy.
His childhood dream was to be a chef, however, as he grew-up he became more interested in music and dancing.
Career
Pre-Debut
In 2013 Taeyang participated in the auditions to enter Star Empire Entertainment as part of the group NEOZ. After he was accepted to become a trainee for the company, later the group was re-named NEOZ Dance and competed in the show "Dance or Band" in December 2015.
With the release and performance of the song "K.O", NEOZ Dance ultimately won the show, and were signed under the management of FNC Entertainment. In August 2016 the group was re-named for a second time as SF9 (Sensational Feeling 9), a moment Taeyang would later describe as the most 'heartwarming' one of the group's career.
In an interview with High Cut shortly after winning "Dance or Band", Taeyang talked about his goals at the time: 'It's embarrassing to say this myself, but when we debut I think I'll be able to show the charms that I've been hiding. The more you get to know about me, the more you'll fall for me.'
Debut
Along with the other eight members of SF9, Taeyang made his debut with the release on 5 October 2016 of "Feeling Sensation", their first album which charted on Gaon's list as number six, and included the main single "Fanfare". During the promotion tour for the single, SF9 appeared in music shows such as "M Countdown" and "Inkigayo", then in November the group re-released the song "K.O", which was described by Taeyang as his favorite from the album.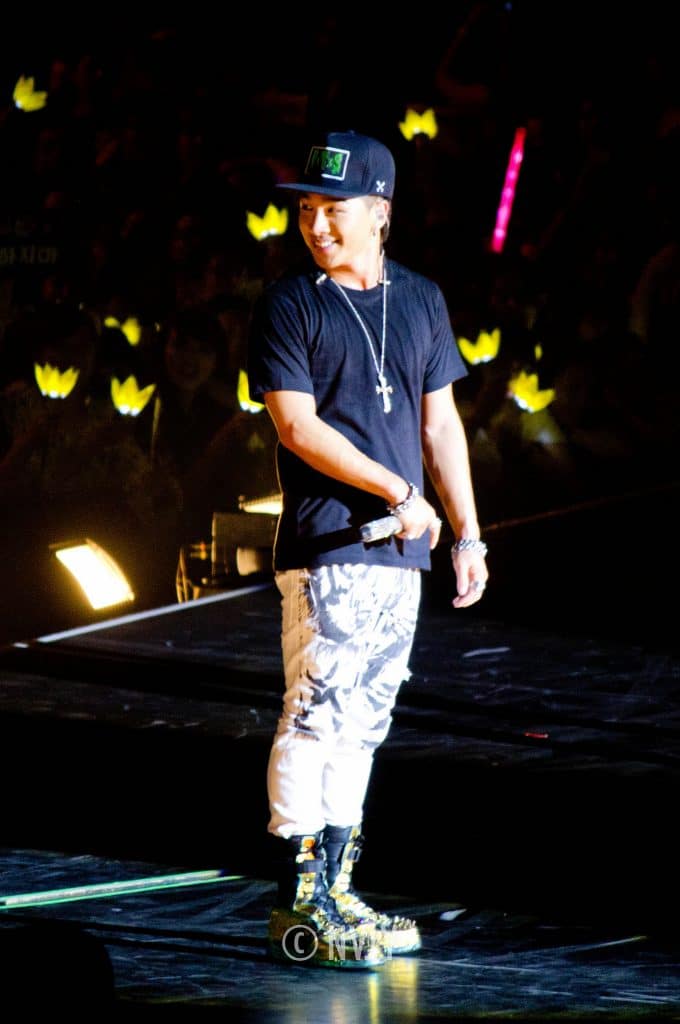 SF9 created the web drama "Click Your Heart", which had as part of its original soundtrack (OST) the song "So Beautiful". Later the group released a music video for this song in gratitude to their fans.
In February 2017, the group's extended play (EP) entitled "Burning Sensation" was released, comprising six tracks including the lead single "Roar" – the album gained huge success, charting not only in Korea's music lists but also entering Japan's Oricon for the first time, and peaking at number six on Billboard.
Second EP – Comeback
In April that year the group held a sold-out concert in Japan, and following this event, SF9 released their second EP entitled "Breaking Sensation" which also comprised six tracks.
While the album peaked at number five on Gaon's, the lead single "Easy Love" only achieved moderate success in South Korea by charting at number 93 on K-Pop Hot 100's list.
In June that year, SF9 re-released their first single in Japan, entitled "Fanfare", as part of their debut in the country. Not only did the single enter the Oricon list, it also gave the group their first number one position on Tower Records' music chart.
Following their first performance in the US during the KCON of 2017, in October SF9 released "Knights of the Sun", with the song "O Sole Mio" as the leading track.
During the mini-tour of 2017 entitled "SF9 Be My Fantasy in U.S.A", the group was interviewed by Soompi and thanked their fans for their continuous support. Taeyang also expressed his desire to visit Central Park.
As part of their activities in Japan, in December 2017 SF9 released their first full Japanese album entitled "Sensational Feeling Nine", charting on Oricon's list at seven, and selling more than 20,000 copies.
2018 – Japanese Tour and Other International Activities
SF9 made their comeback in February 2018 with the EP "Mamma Mia!", which ultimately charted on Gaon at number three, and peaked on the Billboard's album chart at number 10;
three months later, the album's title track song was re-released in Japanese.
As part of SF9's promotion tour in Japan entitled "SF9 Zepp Tour 2018 MAMMA MIA!", the group visited three cities, and then continued their overseas activities in South America, where they held various fan meetings.
After the group's EP "Sensuous" was released in July 2018, SF9 held two more fan meetings in Latin American and in China. Returning to their home country, in October SF9 held the concert "Dreamer" in Seoul.
2019 – More Music and Japanese Tour
After the release of "Narcissus" in February 2019, SF9 continued their activities in Japan with the release of their second studio album in a foreign country, entitled "Illuminate".
As part of the promotion tour for this work – which ultimately reached third position on Oricon's chart – SF9 held their second tour in Japan, during which they visited cities such as Nagoya, Namba and Tokyo.
Continuing their overseas activities, SF9 started their first world tour by holding concerts in the US and various countries of Europe.
Then after holding a concert in Japan's KCON in May 2019, SF9 released another EP entitled "RPM" with six tracks.
After visiting KCON's New York edition that year, SF9 started the tour "Unlimited USA". During an interview with Buzzfeed while in the US, Taeyang revealed SF9's goal as a group was 'showing our underlying talents as a group'. He continued talking, revealing the reason for the group's international success: 'Because our songs are being upgraded, more sophisticated, and following the right trends, our fans are liking them more.'
2020 – First Korean Album & More
In January 2020, "First Collection" became SF9's fist Korean studio album, which included the single "Good Guy". Not only did this work reach the second position on Gaon's chart, it also gave the group their first music show wins in "Music Bank" and "M Countdown".
In July 2020 SF9 made their comeback with "9loryUS", which reached number three position on Gaon's album chart.
Personal Life
There's no information about Taeyang's personal life, as he chooses to keep those details private, which is not unusual with young Korean K-Pop icons.
Net Worth
Taeyang has an estimated net worth of over $100,000, which is a result of his work as a member of SF9.
[TAEYANG 2017 WORLD TOUR <WHITE NIGHT> IN TAIPEI]TAETANG – 2017 WORLD TOUR <WHITE NIGHT> in TAIPEI on Oct 29th @…

Posted by TAEYANG on Monday, 30 October 2017
Physical Appearance
Taeyang is a man of handsome features. He's 5ft 9ins (1.81m) tall and weighs around 145lbs (65kgs).
Interesting Facts
In an interview with The Star Magazine in 2019, Taeyang revealed his life philosophy is 'to live coolly, with no regrets'.
His nickname is Lu Sunny, which means 'sunshine'.
His favorite color is black.
He knows how to play the guitar and loves to discover new music.
Taeyang admires EXO's member Kai: 'There are no holes when he dances, and I think he shines on stage'.
In 2019 he had to stop his activities with SF9 due to health issues. However, he resumed his activities with the group less than a month later.
He's Chani's roommate.
Talking about the most difficult experiences he had to face during his trainee years, he confessed: 'The hardest part was when the future was unclear. Because I didn't know what was going to happen, while I was practicing, I often got mentally unstable. Still, I think I was able to endure this for the dream of a singer and the support of many others'.