Chenle is a Chinese singer-songwriter, dancer, and actor from South Korea, who became popular when he debuted as one of the members of the Korean Pop (K-Pop) boy group, NCT (Neo Culture Technology).
Just a simple reminder that article is created and owned only by kpopwiki.org. Article cannot be re-published in any other pages or documents. Copyright is protected by DMCA. All found copies will be reported.
Original source: https://kpopwiki.org/zhong-chenle-nct-age-height-family-girlfriend-net-worth/
Early Life an Family
Born Zhong Chenle on 22 November 2001, in Shanghai, People's Republic of China, he has one older brother. His parents were supposed to have just one child due to China's previous "one-child" policy, but his father insisted on having another one. Chenle grew up in a comfortable home as his family came from a wealthy background. The young Chenle was very much interested in music which his parents were very supportive of, and had him take singing lessons at Shanghai Ying Siu Sing School in 2006. He also had dance lessons to improve his rhythm.
He was exposed to the entertainment business at a very young age, after performing in several concert events and TV shows locally and internationally.
Educational Background
It was due to his many musical activities not only in China but also in other countries that some people believed he was home-schooled for his primary education. He matriculated from the Beijing Contemporary Music School in 2020 by taking online classes.
Career
First Steps
Chenle started as a child singer in China before entering the Korean Pop entertainment industry.  He joined a talent competition at a children's TV station in 2009, and became the runner up, taking home the Elf Genie Award. After a year, he competed in the National Chinese Young Talent Selection and was awarded the gold medal in the vocal group category.
During the opening ceremony of the 2nd Nie Er Music Week celebrations in June of 2011, he was tasked to lead the Chinese National Anthem in front of thousands at the Shanghai Grand Theater. A month after that he released his first solo album, entitled "My Wings" with 12 songs, marking his professional debut in the Chinese entertainment industry. When he and his mother were invited to one of the popular Chinese TV shows, his mother said that Chenle's earnings were donated to an impoverished community to help young kids with their schooling. This was to teach her son how to give back to the community at a very young age.
He is a former contestant in "China's Got Talent", and passed the first round but was later eliminated. He was invited to perform at the 2011 New Year Concert in Vienna, where he sang "Memory," and at the 2013 International Children's Concert where he performed "You Raised Me Up" with three other kids.
As a solo artist, he released two more albums and appeared in a minor role in the movie "Soul Rhythm," released in 2013, and in the drama series, "Queen of SOP2."
K-Pop Training in Seoul, Korea under SM Entertainment
Chenle was a K-Pop trainee for only three to four months in 2016 when SM Entertainment, the largest entertainment company in South Korea, decided to launch his career along with six other trainees. They formed NCT Dream, the third K-Pop sub unit under the umbrella group called NCT which means Neo Culture Technology. With so many K-Pop groups being introduced to the public, the CEO of his talent management agency thought of a unique way of promoting his trainees. Instead of making a grand debut of more than 20 trainees, he divided them into sub units according to age, hometown, and music genre.
The other sub units are NCT U, NCT127, and NCT Way V.
Debut as member of NCT Dream
In August of 2016, Chenle with co-trainees Park Jisung, Lee Haechan, Na Jaemin, Lee Jeno, Huang Renjun, and Mark Lee debuted with the single, "Chewing Gum," at the music cable show, "Mnet Countdown." It peaked at No.2 on the World Digital Songs category on the Billboard chart, while reaching No.23 on the Spotify Viral 50 chart. NCT Dream was formed based on the members' ages, which had an average of 15.6 back then, and would leave the group when they reach the Korean age of 20. International age is one year delayed as South Koreans count the birth year as the child's first year.
NCT Dream released their first album called "The First" in 2017 with the lead track, "My First and Last," which topped the Gaon Charts during its release.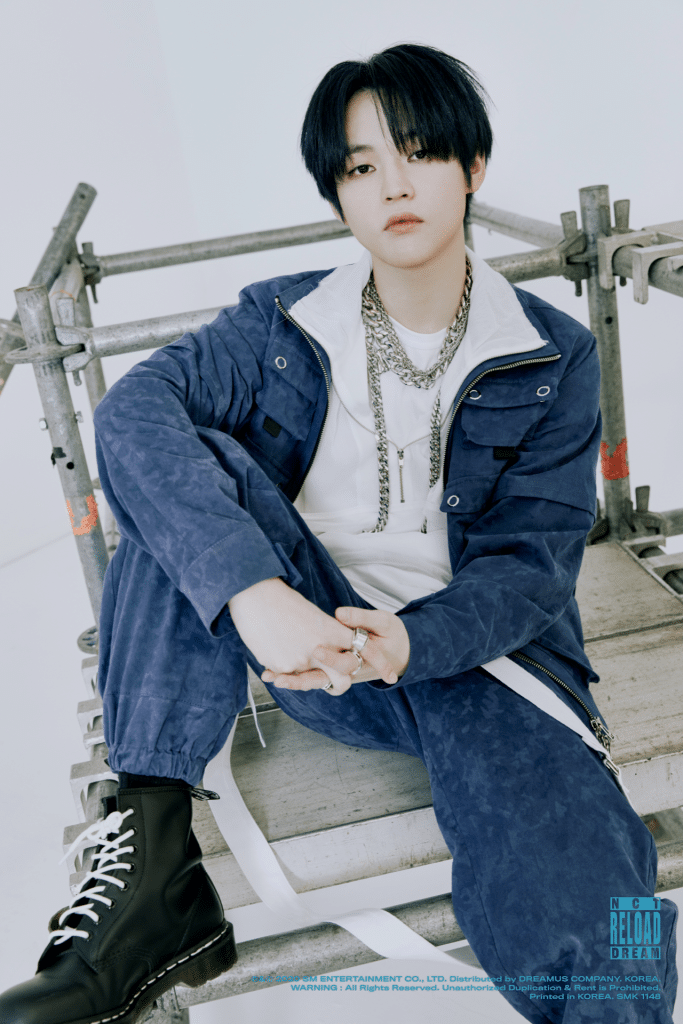 They also bagged weekly music show awards in South Korea, which is considered a milestone for any K-Pop artist after releasing new songs to the public. The top three new songs in a specific week would vie for the No.1 song spot through its number of sales, downloading and streaming data along with fan voting. This was historic for the group, because no other NCT sub-unit has done it before them.
Because of their success, they were chosen as official ambassadors by the organizers of the FIFA U-20 World Cup in 2017. During the opening ceremony of the international sports event that South Korea hosted, NCT Dream performed and sang the official FIFA song for the year, "Trigger the Fever."
By August, "We Young", the group's extended (EP) album was released, and as expected it peaked at No.3 on the World Digital Album category of the Billboard charts.
Chenle and the rest of the members promoted it in several music and variety TV shows in South Korea.
Further Success
To develop teamwork, each member was given a position, with Chenle assigned as the lead vocalist of the group. While some members of his sub-unit can participate with other NCT sub‑units' promotional activities, Chenle solely promotes with NCT Dream.  The only time he worked with other NCT members belonging to other units was when they were all asked to participate and release an album together entitled "NCT 2018 Empathy." His group recorded the single, "Go," which was chosen to be included in the album.
International Accolades, Time and Billboard
Chenle's popularity continued to soar when NCT Dream released their second EP "We Go Up," which scored high on various Billboard music charts.
It peaked at No.7 on the US Heatseekers Album, No.5 position on the World Album Chart, and became the No.1 album on the iTunes Album chart in 15 countries. These numbers contributed to TIME magazine including them on the 25 Most Influential Teens in 2018. NCT Dream also earned a coveted spot on the list of Billboard's 21 under 21 2018: Music's Next Generation, the only Asian artists included on the list.
Collaboration with other Artists, Third EP Album, and Music Awards
Working with other international artists started in 2019, with NCT Dream collaborating with the English singer HRVY on the single "Don't Need Your Love," and also with the Canadian boy band, Pretty Much, on the single "Up To You."
Performing in other countries is not new to Chenle, but it still brought excitement when his group was chosen by the World Scout Foundation as ambassadors in promoting scouting activities worldwide.
They also lent their talents to help raise funds by recording the single "Fireflies," with all of the proceeds from the English song going directly to the foundation. In 2019, they performed at the 24th World Scout Jamboree in West Virginia, USA.
SM Entertainment decided to release NCT Dream's third EP, "We Boom," with the title track, "Boom," and it topped the Gaon Album charts when it was released. It ranked number 3 on the Social 50 chart of Billboard and peaked at number 7 on the World Album Chart. It exceeded their sales expectations as it became the group's best-selling album that led them to be included on the 10 recipients of the best Korean artists of the year in the Seoul Music Awards in 2020 and in the 34th Golden Disc Awards. Chenle and the boys were chosen again for the second consecutive year on the list of Billboard's 21 under 21 2019: Music's Next Generation.
2020 World Tour and Covid19 Pandemic
The year 2019 ended with a blast for the group as they started their World Tour, "The Dream Show," by performing in key cities in Asia. However, due to Covid19 quarantine restrictions, all of their other concerts in North America and Europe were cancelled. It was a relief to the group that they were able to release their Japanese album and performed in different arenas in Japan before the pandemic blew up. Their album topped the Japanese Oricon Album Chart.
NCT Dream as a Fixed Group
Promotional activities in 2020 will no longer include Mark in the line-up of the group, as there was an age limit to the NCT Dream membership system; it was difficult for Chenle and the other members to deal with even if they are aware of the policy. However, after months of the fandom's continuous requests for SM Entertainment to remove the age restrictions, the management finally announced that Mark would be back after the 4th EP promotions.
our little sailor grew up a lot ♥️#CHENLE #辰乐 #천러#4yearswithChenle#천러과함께한4년 pic.twitter.com/vLfd9DtAk5

— 🐈 (@squishyychenle) August 19, 2020
They decided to abolish the graduation system, and will just use various concepts for the group's future albums. They announced that NCT Dream is now a fixed group.
4th Album – "Reload"
While waiting for flight restrictions to be lifted so that they could continue with their World Tour, the boys announced that they will be releasing their fourth album, "Reload." Upon announcement, SM Entertainment received more than 500,000 preorders for it, and when they did release it in April, it easily became their best-selling album to date. The lead track, "Ridin," topped the Melon charts in Korea, which is one of the charts that no other NCT sub-unit has ever reached since debut. It was also the no.1 album in the iTunes charts in 49 countries including the U.S. and it also reached the number one spot in China's biggest digital music site, QQ. It easily took the top spot on the Emerging Artist category at the Billboard Charts.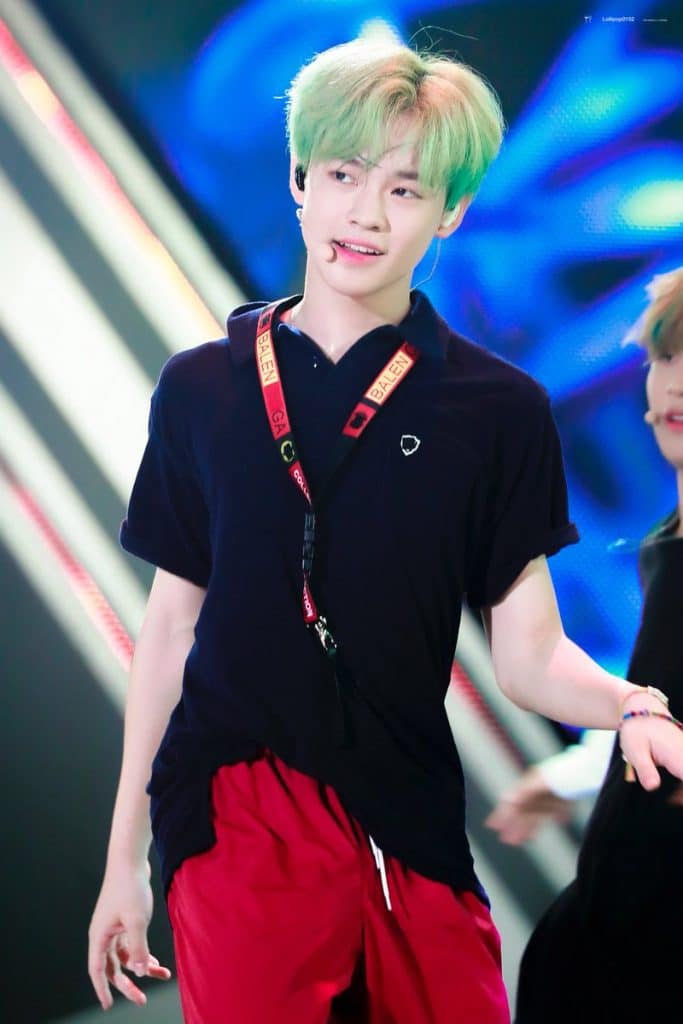 Personal Life
There is no news about Chenle dating anyone – it's forbidden for K-Pop artists to date during the first three to five years after debut – the 'no dating' clause is usually included in their management contracts. He is regarded as one of the richest K-Pop idols today, and there are rumors that he is the grandson of a Chinese billionaire, but he's denied it. Chenle just used the word "comfortable" when describing their financial background.
It may be true that his grandfather is not a billionaire, but the family is wealthy enough to buy Chenle a house in South Korea instead of letting him live in a company dormitory like other trainees or artists. Chenle likes to downplay his financial status, but when asked if his house in Seoul was rented, he was flustered and was unable to lie. He then admitted that they bought it. His mother accompanied him to Seoul, and if she has to go back to Shanghai for some business to attend to, his aunties would fly in to take turns in caring for him.
Hobbies, favorite things, rumors and interesting facts
All NCT members were taken from SM rookies who underwent several years of training, except for Chenle and Renjun.
Chenle debuted with the least number of training years under SM Entertainment, because of his extensive professional experience in China's music industry. He trained for about two to three months before debut.
He owns a Tesla sports car in Shanghai, which he used to meet Jisung at the airport who came for a visit. It was documented in one of NCT Dream's reality TV shows.
Due to his high pitch laugh and voice, he was given the nickname of "Dolphin."
Just like regular teens, he likes sweets, and his favorite drink is chocolate milk.
He loves to eat eggs, and could eat four eggs a day. He likes to cook them himself.
He plays the piano, and was professionally trained since he was a young kid.
Chenle met his co-member Jisung in a Chinese show back in 2013, and they performed together on stage. Little did they know that after three years, they would be part of a K‑Pop group.
Appearance
He is 5ft 9in (1.75m) tall and weighs 128lbs (58kgs) with a lean build. He is Chinese with black hair and black eyes. It is quite rare to find Chenle wearing his original hair color, especially during his K-Pop promotions on TV and when he's performing in different events. Both his hair color and hairstyle will change depending on the concept that his group adopts during performances.
Net Worth
Authoritative sources estimated Chenle's net worth to be $8 million as of July 2020.