Han Jisung (Stray Kids)
Han Jisung was born in Incheon, South Korea, on 14 September 2000, thus his zodiac sign is Virgo and he holds South Korean nationality. He is a rapper and a singer perhaps best known for being one of eight members of the boy band Stray Kids, represented by JYP Entertainment.
Just a simple reminder that article is created and owned only by kpopwiki.org. Article cannot be re-published in any other pages or documents. Copyright is protected by DMCA. All found copies will be reported.
Original source: https://kpopwiki.org/han-jisung-stray-kids-age-height-hair-quotes-biography/
Han's early life
Han was raised alongside his older brother in Incheon by their father, who is an engineer, and their mother who is a housewife. He began dreaming about becoming a singer at a very early age, and enjoyed watching people perform on TV. His family moved to Malaysia when he was around six years old, but he returned after matriculating from high school in 2017, because he believed he couldn't work on his singing career in Malaysia.
One of the lesser known facts about him is that he wore braces during his early teenage years. He mostly wanted to do music because he believes telling stories through it to be very cool, but he also decided to pursue a college degree. His family is currently living in Malaysia, while he continues to be based in South Korea, and fly to Malaysia when he has exams, as he is enrolled at a college there.
Han has also spent time practicing his singing and acting skills at the D.E.F. Academy in Seoul.
Han's career and his band Stray Kids
Han was one of the boys who were part of the reality survival show "Stray Kids", which was created by JYP Entertainment with the goal of choosing the boys who would go on to form the eponymous band – it initially counted nine members, but two were soon eliminated only to be returned after less than a month; one of the band's members, Woojin left in 2019 without letting his fans know why.
Stray Kids' debut extended play (EP) came out on 8 January 2018 entitled "Mixtape", and its lead single "Hellevator" became one of their most popular songs, followed by their single "Beware" – the entire album was a hit, as it nearly topped the Gaon Album Chart.
On 25 March, Stray Kids performed at Jangchung Arena in a showcase called "Stray Kids Unveil (Op. 01: I Am Not)", and their first EP in this series entitled "I Am Not" came out just a day later. Their second EP "I Am Who" came out on 12 July, just a day after they performed at Kyung Hee University's Grand Peace Palace, and their third EP in the series – "I Am You" – on 4 October, a day after they performed at Olympic Hall. The boys also performed at KCON Japan 2018, which was the first time they performed overseas.
They began working on their new series "Cle" in February 2019, and its first EP "Cle 1: Miroh" came out on 25 March, winning them their first award.
On 19 June, Stray Kids released their special album "Cle 2: Yellow Wood", and by the end of the year, the boys went on their first world tour starting from South Korea, and announced that their EP "Cle: Levanter" was to be released on 25 November; however, due to Woojin leaving the band, it was released later on 9 December.
Their Mixtape Project was launched on 26 December 2019, with the release of their first digital single "Mixtape : Gone Days", followed by their second digital single "Mixtape : On Track" on 26 March 2020. They again performed in Japan on 18 March 2020, when they also released their compilation album "SKZ2020", which consisted of some of the most popular songs which had been previously released. Their debut Japanese single – "Top" – came out on 3 June 2020, and it served as the theme song of the South Korean web anime "Kami no To-Tower of God-", and it was then performed in both Korean and English.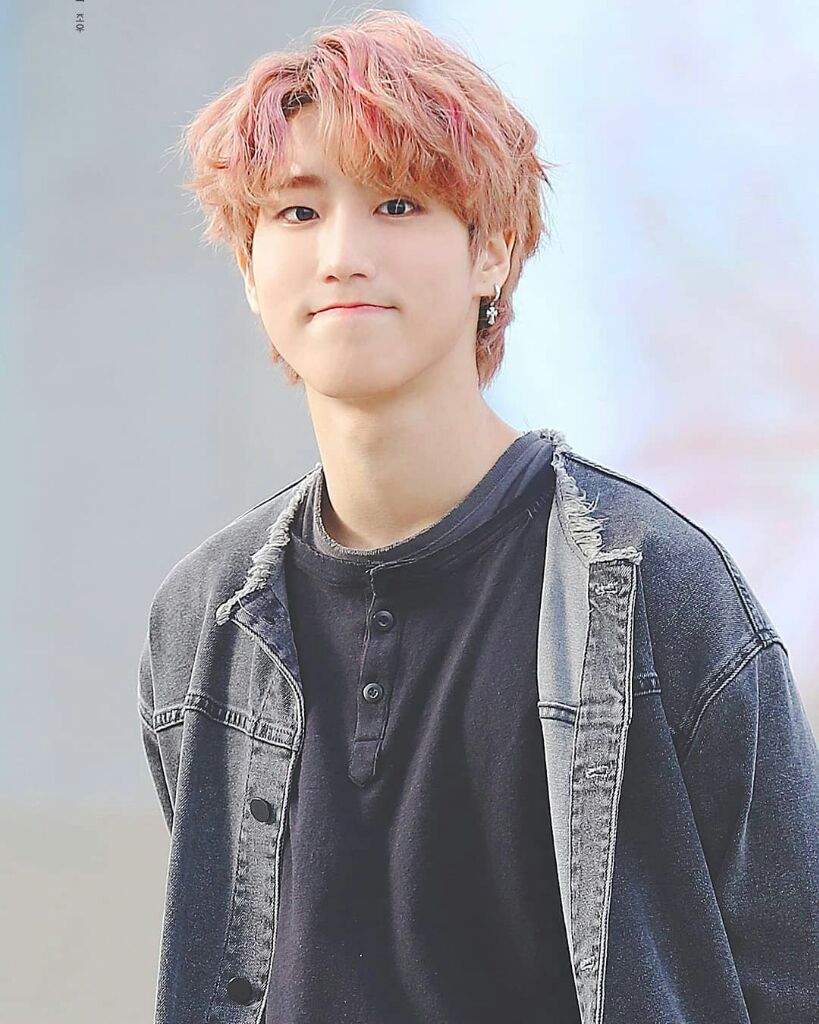 Han and his friends released their debut album "Go Live" on 17 June 2020. with its lead single being "God's Menu".
Han is also a member of the sub-unit group 3RACHA, together with Changbin and Han. The band was created on 18 January 2017 when they released their debut mixtape on the website SoundCloud, and was made-up of seven songs. Their second mixtape "3Days" followed on 16 August 2017 consisting of nine songs, while their third EP "Horizon" came out on 20 December 2017.
Love life and girlfriend
Han was in a relationship with his high school sweetheart before the creation of the band Stray Kids, when JYP Entertainment demanded that the boys didn't have girlfriends. This led to Han splitting from his girlfriend, as he wanted to focus on his dream of becoming a famous singer and he has since then been single.
It is widely known that if any of the boys start a relationship with a girl, they will be removed from the band, which is mostly because those who have girlfriends are no longer as attractive to their fans as they would be if they were single, and may be distracted from the career.
A rumor has it that Han had another girlfriend in the past, and that the relationship lasted for several months before they split for unknown reasons. He is today single (unless he is keeping it a secret), hasn't married and doesn't have children.
Hobbies and interests
Han is very good at drawing animated characters, and is also good at doing voice impressions, which is his favorite talent. He believes that he is silly, and that this is what attracts people to him the most.
He likes to eat, especially sweets, and his favorites are cheesecake and chocolate cake. Han is keen on watching movies in his spare time, and his favorites are horror films (but he doesn't like visiting scary haunted houses), his favorite color is red, and winter is his favorite season. He listens to music every day, and his favorite genre is rap, while he can play a variety of instruments including the guitar, which he has been playing since he was six years old. He enjoys travelling, but is not much of a fan of exploring cities or going to parties, and usually prefers to stay in his hotel room at night and watch movies.
Han is suffering from trypophobia, which is the fear of groups of small holes.
Quotes
Han is keen on sharing quotes on his social media accounts, and he often writes about depression – one of his most popular quotes is 'Depression isn't simply a bad thing. There needs to be depression in order to see the light. If there's only light, you don't know what's more joyful. So there's a need to be depressed at least once in order to know what you like and how to recover…' He is also known for saying 'Our love never fades'.
Han's motto is 'This too, shall pass".
Net worth, age, height and hair
As of June 2020, Han's net worth has been estimated at over $200,000, as the band Stray Kids' net worth is reputedly over $1.4 million. He is 19 years old, has brown eyes and brown hair which he usually dyes blonde, and his height is 5ft 6ins (1.69m).