Kim Byeongkwan (previously known as Jason) is a South Korean singer-rapper and dancer, who became famous when he debuted as a member of the K-Pop boy band, A.C.E., under Beat Interactive.
Just a simple reminder that article is created and owned only by kpopwiki.org. Article cannot be re-published in any other pages or documents. Copyright is protected by DMCA. All found copies will be reported.
Original source: https://kpopwiki.org/kim-byeongkwan-a-c-e-age-height-parents-net-worth-bio/
Early life and family
Kim Byeongkwan was born on 13 August 1996, in Seoul, South Korea; he has an older brother His parents were quite supportive of his music aspirations while growing up. When he expressed his interest in singing and dancing after watching K-Pop superstar, Rain in a concert, his father immediately enrolled him into a dance academy.
Education background
He attended a local school in Seoul for his elementary education, but then left for Canada for a year to study.  The family returned and he went to a local middle school, eventually matriculating from Hanlim Multi Art School in Seoul's Songpa District.
Career
To fulfill his dream of becoming a K-Pop star like his role model, Rain, after matriculating he participated in many auditions conducted by several entertainment agencies, including YG entertainment. Unfortunately, he couldn't get past the third round of eliminations – most of the talent agencies would tell him that he was very skilled in singing, rapping, and dancing, but he lacked the standard physical attributes that are expected from K-Pop artists.
In 2011, Byeongkwan auditioned for the first season of the South Korean TV show, "Survival Audition K-Pop Star" but didn't make it through the final round of casting. His luck turned around in 2014 when he passed the 11th Open Audition at JYP Entertainment, one of the biggest entertainment agencies and record labels in South Korea.
He shared the same training program alongside his now A.C.E. bandmate, Chan. However, sometime in 2015, he left the agency and transferred to a newly established talent agency, Beat Interactive, after meeting up with its CEO Kim Hyeim.
Debut
During his training days, he and his group would go busking around several hip places in South Korea, performing song and dance covers of popular K-Pop artists such as Big Bang, BTS, Blackpink, and EXO. After two years of training under the new agency, Byeongkwan debuted with four other boys, namely Chan, Donghun, Jun, and Wow forming the boyband A.C.E., which stands for Adventure Calling Emotions on 23 May 2017. The group released a single album entitled "Cactus" which falls under the Dutch electronic dance music genre called Hardstyle, produced by Zoobeater Sound.
The boys made their debut performance in the SBS MTV music show called "The Show" on the same day it was digitally released; popular dance coaches Lia Kim and Koosung from 1Million Dance Studio created the complicated choreography for the song. They went to music shows to promote it, including KBS' "Music Bank," SBS' "Inkigayo," and MBC's "Music Core." Unfortunately, it wasn't considered a strong debut, as the single album only peaked at No.24 on the South Korean Gaon Album Chart.
After six months, A.C.E. released a second single called "Callin" on 19 October 2017. They promoted the song for about two months, but it only peaked at No.28 on the charts.
MixNine Reality Survival TV Series
Due to the lackluster releases on the group's rookie year, Beat Interactive decided to let the boys join the reality survival series on TV produced by more established talent agencies in South Korea.
This was to help gain recognition for the group as the winners would only be members of a temporary boy band.
In 2018, Byeongkwan along with Donghun and Wow participated in "MixNine", produced by one of the biggest talent agencies in South Korea, YG Entertainment, home to Big Bang and Blackpink. Yang Hyun-suk, the CEO himself, traveled all over South Korea to look for trainees who could compete on his reality show, and choose the best nine boys and the best nine girls to form a temporary boy and girl group. As they competed for a spot in the final nine members, they underwent professional training under the best music artists in the industry, including Ha Dong-kyun and Suran for vocal training; Rapper Swings for rapping; and YG resident dancer-choreographers, Kwon Young-deuk and Kwon Young-don, as dance coaches.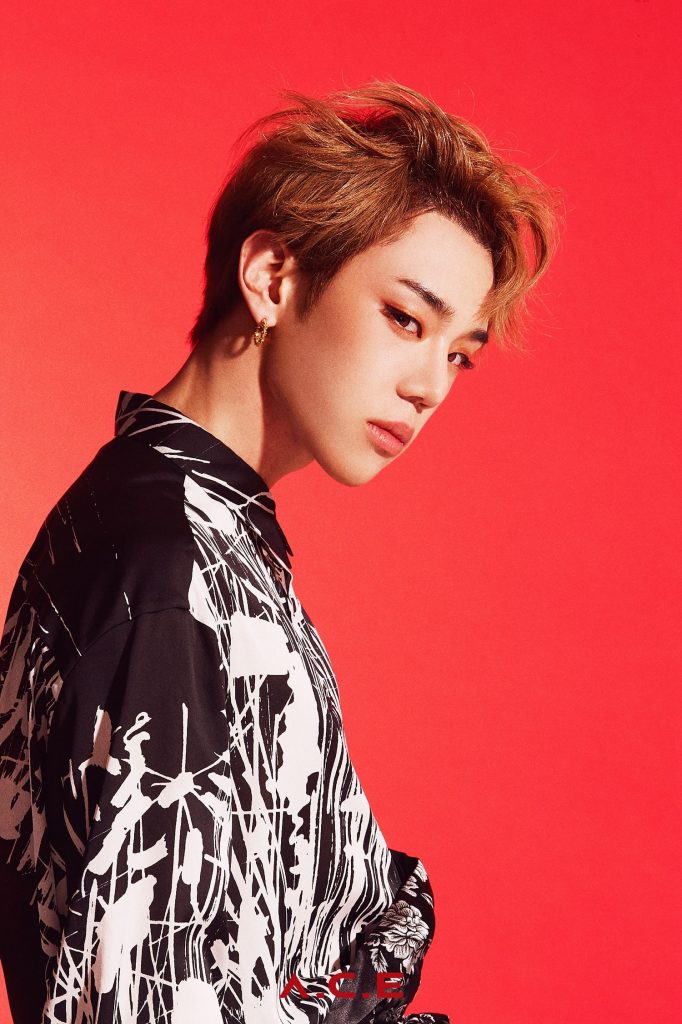 It was during this time that Byeongkwan decided to use his real name and discarded his stage name, Jason. About 403 trainees participated in the audition process, and 72 boys and 98 girls made it to the main competition rounds. He was able to impress YG's CEO as the latter even told him that he should have been the leader of his own group. After performing prominently every week in the show, he ultimately landed a spot on the final nine and ranked number four, while Donghun made it at number eight, but Wow was eliminated in the earlier rounds. Due to unforeseen circumstances, the final nine members of the temporary group never actually debuted.
Special Single, a Thank You Song for the Fans
To make it up to their loyal fans who had waited for them during their temporary hiatus as a group, due to their stint with the survival shows, A.C.E. released a song entitled "5TAR (Incompletion)" on 20 April 2018.
It was recorded without Chan as he had won a spot in another reality survival series, "The Unit," and promoted for eight months as a member of a temporary boyband.
Latin and North American Concert Tour  2018
A.C.E. is one of those K-Pop groups that developed an international fan base early on in their career, but had a harder time gaining more fans locally. Music insiders believed it is due to the strong concepts and complex dance choreography of their songs during live performances. For the month of November, the group performed in key cities in Latin America, including Buenos Aires, Santiago, and Mexico City. They flew to North America in December and performed in key cities there including Los Angeles, Seattle, Miami and New York.
A.C.E (Kpop boy group) Members ProfileA.C.E Members Profile: A.C.E FactsA.C.E (에이스) is a Korean boy group consisting…

Posted by A.C.E on Wednesday, 31 October 2018
Further Success in 2019
Following the successful turnout of the reality TV series stint for three members of the group including Byeongkwan, A.C.E. gained more recognition in South Korea. When they released their second extended play (EP) "Under Cover," on 17 May 2019, it peaked at No.8 on the Gaon Album Chart and No.9 on Billboard's World Album Chart. The group also debuted on Billboard's Social 50, which spoke highly of their rising popularity. The EP consisted of five tracks including "Do It Like Me," "Mr. Bass," and the title track with the same name which they promoted on several music shows. They sold more units than their previous releases, but not enough to compete for the leading K-Pop artists.
Encouraged by the positive sales result of their second EP, Byeongkwan and the boys worked harder to get more recognition from the fans and the music industry.
The group released their third EP entitled "Under Cover: The Mad Squad" on 29 October 2019 – it has six tracks including "Take Me Higher," "Slow Drive," and the lead track, "Savage," which they chose to perform in several music shows and live events. The EP peaked at No.7 on Gaon Album Charts and sold more units than its predecessor. The official music video has so far garnered a total of 12 million views.
Hospitalized Due Polyps Removal
During some of the group's promotional activities for the song "Savage," Byeongkwan didn't participate due to certain discomforts in his body. He underwent several tests and polyps were found lining his stomach. His doctor recommended immediate removal, and Beat Interactive let him rest to fully recover from the surgical procedure.
Day 01 – Goblin
I dont have time to do the first day but I leave this drawing that I made a short time ago#CHOICETOBER #ACE #에이스 #ChoiceCreations #AceFanart #김병관 #KIMBYEONGKWAN pic.twitter.com/CWNSyJDh5z

— ale (@aalejagv) October 1, 2020
World Concert Tour 2019
There had been a demand for the group's live performances on the international scene, and from February to March of 2019 they performed in major cities in Europe, including Paris, Berlin, Moscow and London.
The boys also spent the whole month of December in the US for a series of concerts in nine major cities, including Atlanta, Chicago, Seattle and Los Angeles. They also flew to Puerto Rico for a night to perform live before their Puerto Rican fans, and then flew back to the mainland to finish the tour.
2020 Performed at Oscars Afterparty for Parasite Celebrations,  Extended Play Release
After the South Korean movie "Parasite" won Best Picture at the Academy Awards, there were K-Pop performances during the Oscars Afterparty.  The boys were invited to perform their hits and other popular K-Pop songs during the celebration.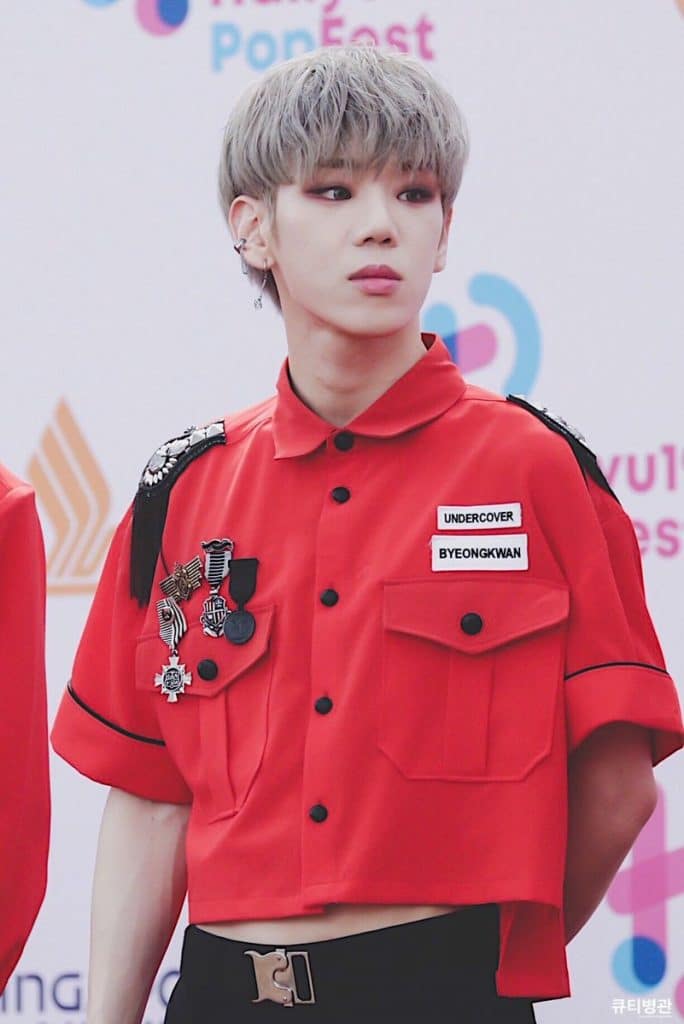 On 2 September 2020, A.C.E. released a new EP, "HZJM: The Butterfly Phantasy," with five tracks including "Golden Goose," "Stand By You," and the lead track entitled "Goblin (Favorite Boys)." The MV was released on the same day, and now has over 2 million views.
Drama Official Soundtrack
Fans were surprised that Byeongkwan along with Chan was chosen to sing "Maybe," one of the official soundtracks of the Korean drama series, "Healing Love" in 2018, since he's mostly the rapper/dancer in the group.
Producers love to get him and Chan to sing original soundtracks (OSTs), as they were chosen again to record the song "Beginning" for the Korean drama series "Beautiful Love, Wonderful Life," aired on KBS2 in September of 2019. The two boys then recorded "Still Love" for the drama series "How to Buy a Friend," aired in April of 2020.
Awards and Recognition
They won the Rookie of the Year Award in 2017 from SBS Pop Asia Awards, and the Next Artist Award in 2019 from Soribada Best K-Music Awards.
Personal life
Byeongkwan is 24 years old and believed to be single. It is highly unlikely anyone can find information about his dating history, as most K-Pop artists are prohibited to date for three to five years after debut. This is to ensure that their artists aren't be involved in any scandal that could directly affect the group's endorsements, promotions, and brand rating.
Unlike in other countries, South Korea can be conservative at times and any K-Pop boyband member caught in a dating scandal would mean a huge loss on their fandom membership. K-Pop fans are quite possessive with their idols. Most of these artists date privately, if at all.
He still lives in an apartment provided by Beat Interactive, shared with other members of the group.
Hobbies, favorites, rumors, and interesting facts
His favorite sport is soccer and would watch games either on TV or on his laptop.
He's been friends with Got7's Yugyeom since middle school, and Astro's Jinjin since high school.
He can converse in English as he lived in Canada for almost a year during fifth grade. It helped him to communicate with international fans as seen with his interactions with them during Facebook live events – he would go back and forth in English and Korean.
Jason Kim is his English name which he used in Canada, and then decided to use it as his first stage name in South Korea.
His height makes him the smallest member of the group.
He used to be one of the members of a dance group called "Urban Boyz."
He enjoyed his time in Puerto Rico during their world tour in 2019.
Of all their songs, he can best relate to the title track of their second EP, "Under Cover."
He considers the dance choreography for "Under Cover" the most difficult.
Busking around the major cities in the US such as New York and Seattle was a dream fulfilled.
He'd love to collaborate with Zedd.
Favorite dessert: Golden Kiwi Chiller from McDonald's
His favorite motto: "Whatever happens happens. You won't die because of it."
One of his unforgettable happy moments was when he went to Switzerland and rode the cable to see the views on the top of the mountain.
If he had a choice for an adventure in a fictional world, he would choose "Lord of the Rings."
Appearance
Byeongkwan is 5ft 8ins (1.73m) tall, weighs around 125lbs (57kgs), and has a lean ripped build. He has dark brown hair and brown eyes. Expect to see him in another hair color during his promotional activities with his group, as they follow a certain concept whenever they release a new song. He is quite fond of wearing colored contact lenses and strong eye make-up during performances.
Net worth
According to sources, Byeongkwan has an estimated net worth of $1 million as of September 2020.