Millic is a South Korean rapper, DJ, and music producer, who is associated with the underground crew, Club Eskimo. He became popular in 2016, when he joined other successful rappers and R&B singers including Dean, Crush, and Zico in the hip hop crew, Fanxy Child. He debuted as a solo rapper under the HIGHGRND record label, an independent sub-label with YG Entertainment as the parent company.
Just a simple reminder that article is created and owned only by kpopwiki.org. Article cannot be re-published in any other pages or documents. Copyright is protected by DMCA. All found copies will be reported.
Original source: https://kpopwiki.org/who-is-k-pop-millic-age-height-net-worth-family-dating-bio/
Early Life and Family
Millic was born Cheon Seung Hyun on 24 April 1993, in Seoul, South Korea. He was raised in a comfortable household but with a strict upbringing – his parents were adamant that he and his sister should be academically and socially successful as they grew-up.
However, even as a kid he was quite rebellious, and would often argue with his parents about the kind of lifestyle he wanted and his views on education. He never liked to conform to what society expected of him.
Listening to American rapper Akon when he was in 8th grade influenced his life, and he dreamed of producing music in the future. One of the tracks from Akon's album made him realize that he could pour out his emotions and share his own views through music. He said in an interview that the song was so good that he wondered if it was something he could do as well, so it inspired him to try writing music.
Educational Background
He attended local schools in Seoul for his primary and secondary schooling. He went to Los Angeles, California in the United States to pursue a college degree, however, he became bored attending classes, and dropped out.
Career
Millic became curious about making music, and as a teenager, he would search online for hours about it. He became a regular in an online community site for amateurs called Jungle Radio, using "Millic" as his stage name; it's derived from his last name, Cheon, which means 1000 in Korean and the Spanish word for it is Mil. In 2009-10, another underground South Korean rapper, Dean, was making a name for himself in the online site, and the 16-year-old Millic reached out to him, wanting to collaborate by sharing his vision of becoming a rapper as well.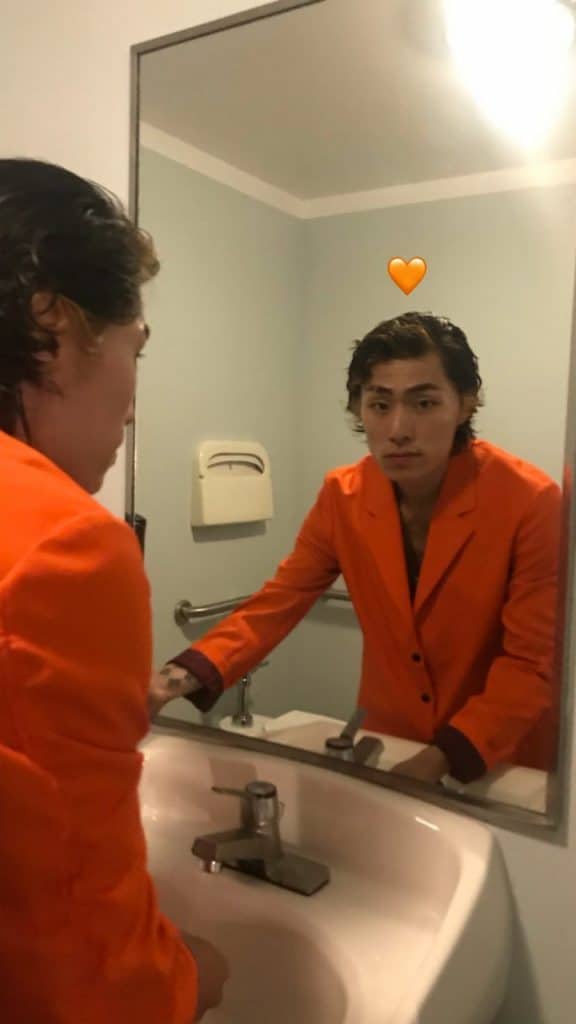 His parents were against the idea of him pursuing music, and becoming involved in the underground hip-hop scene.
Four years later, Millic sought his parents' permission to go to L.A. to study and they agreed. Due to his naivety and arrogance, he didn't prepare well before he left South Korea, so had a difficult time looking for a house to live in, as he wasn't fluent enough in the English language at that time. When he got everything settled down, including school enrollment and accommodation, it didn't take long for him to realize that it wasn't the life he envisioned. Out of boredom, he skipped his classes and eventually dropped out of school. He never told his parents, and during that time, he was going around various places to discover himself and learn about beats and music.
Millic got in touch with Dean again, who was in L.A. at that time being managed by Joombas Music Group. He was able to meet Dean's record label producers, and got to see first-hand how music production was done professionally. It was the start of a great personal and professional relationship between him and Dean. They planned collaborations in the future when they returned to South Korea.
Club Eskimo Crew
Dean debuted as a singer-rapper in the US and South Korea in 2015. Not too long afterwards, Millic returned to South Korea and, as promised, he became part of Dean's new hip hop crew called Club Eskimo.
Aside from Millic and Dean, the new hip hop crew consists of R&B crooners Crush and Rad Museum, rappers Punchnello and MiSO, DJ Chekparren, and the duo OFFONOFF. This group of artists produced their own music, and would often accompany Dean during his local and international gigs.
At this time Millic also started going around clubs, performing as a rapper or as a DJ playing music that he mixed, and would sometimes include music that he created himself. He began to get positive reviews, building a reputation for producing great music and unique beats. His remixes were leaning towards alternative/EDM genres, as evident on the Naughty Boy track, "La La La."
However, Millic also did remixes of "Faded" and "Bouquet of Love," which showed a hybrid of different music genres.
Fanxy Child Hip-Hop Crew
To continue with the desire to uplift the R&B and hip-hop sound in South Korea, in 2016 Millic joined another hip hop crew, Fanxy Child, six-members led by Zico, with Stay Tuned, Crush, Dean, and Millic. They've released several singles including "Bermuda Triangle" (2016), "Fanxy Child" (2017), and "Y" (2019).
Signed up with HIGHGRND record label
In March of 2016, Millic signed up with HIGHGRND, a sub-label of one of the biggest music labels in South Korea, YG Entertainment, under the tutelage of popular hip‑hop artist, Tablo of Epik High.
He released the album entitled "VIDA" on 2 August 2017, working with international artists. It has nine tracks including "Igloo" featuring Club Eskimo; "I'm Good" featuring Rejjie Snow, an Irish rapper; "You" featuring Australian singer Ta Ku; and "Something" featuring American singer Julius. It also included the instrumental "VidaHollywood #250", paying tribute to the time he was living in a place called Vida Hollywood in L.A., feeling it was what shaped him as the person today, as he made many self-discoveries, particularly pertaining to his music career. Most of the songs talked about his happiness amidst the difficult times he experienced in the US.
The most popular and noteworthy track from the album was called "Paradise" featuring Fanxy Child. Most music critics were quick to note that it was the highlight of the album. The official music video has a total of 5.8 million views to date, which isn't bad at all considering this was his first release.
Millic was responsible for helping another up‑and‑coming rapper, Punchnello, to sign up with HIGHGRND. As Dean helped and paved Millic's way into the music industry, he also remembers to give back and help other artists to gain footing in the mainstream hip‑hop scene. He even produced all the tracks in Punchnello's extended play (EP) entitled "Lime."
MILLIC YOU'RE THE MAN #MILLIC pic.twitter.com/lO2tI8790w

— DEB 💫 (@Icursedthegloom) November 8, 2020
"Show Me The Money" Season 8 Judge
In 2019 he participated in the reality TV rap survival series, "Show Me The Money" Season 8, not as a contestant but as one of the judges. The show has two crews to assess the contestants' rapping skills, and he belonged to the BGM-v Crew, with popular rappers such as BeWhy, Giriboy, and Verbal Jint. In one episode, he was assigned to produce music for the amateur rappers to use, and he was quite anxious that the contestants might not like it, as he was the newest producer in the show. Fortunately, they immediately liked his creation, and from then on, it was smooth sailing for his first stint as a judge.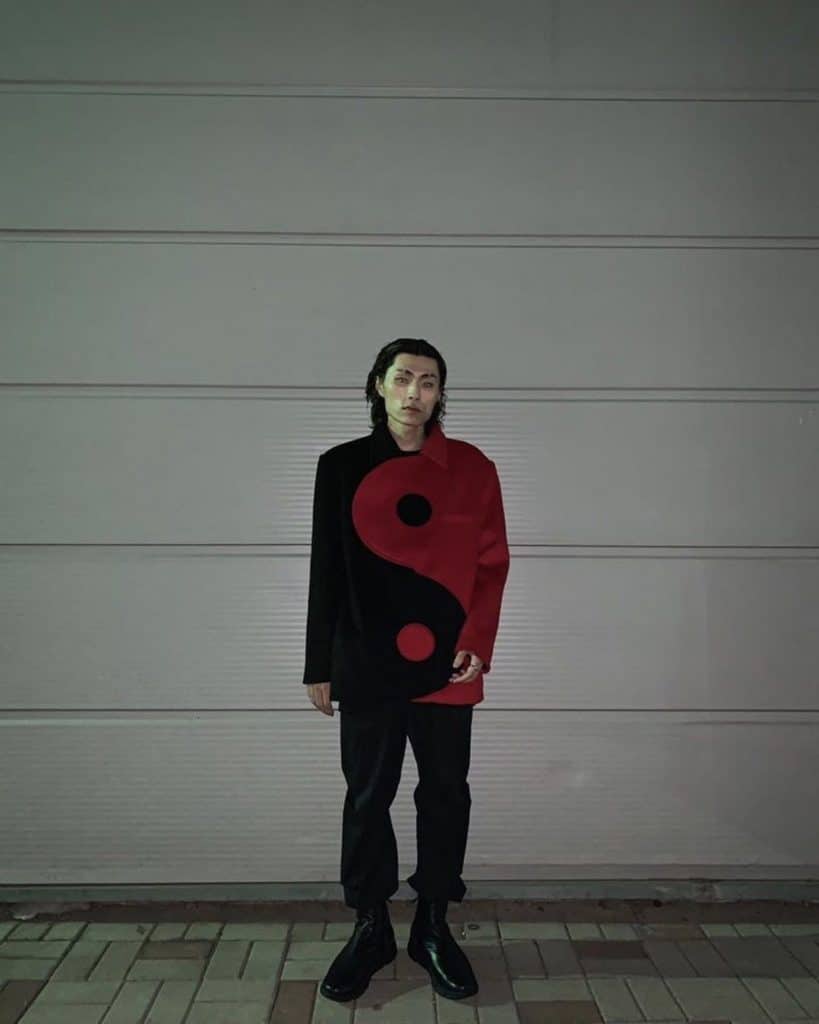 More Collaborations
Millic collaborated with many artists and here are just some of the most notable ones:
Crush and Zico from his Fanxy Child crew to produce an "Oasis" remix.
A remixed version of "Toujours Youth" by Apachi, featuring Xin Seha.
Produced one of Crush's tracks entitled "Outside", featuring another rapper, Beenzino.
Wrote and produced "Can't Wait" featuring Filipino singer, (((O))), previously known as June Marieezy.
2020 Release
Amidst the Covid19 pandemic, Millic is busy producing music, and on 28 October 2020, he released the single entitle, "Paix Per Mil." He even opened a new YouTube channel with the same name as the single, and shared the full audio track.
Personal Life
There is no information about his personal life, as he rarely talks about himself. South Korean artists are known for separating their personal and professional live, and in fact the only thing he shared openly is that he prefers living alone and being independent.
Hobbies, favorites, rumors, and interesting facts
He loves dogs and would walk them out every single morning when he was in L.A.
Millic is usually quiet and calm, but he can be mischievous and playful when he is in the mood or with very close friends.
He slept for only four hours a day in the early years of his career, due to his constant need to produce music.
Millic likes to challenge himself and doesn't like putting limits on anything.
He's quite a simple man that heaven for him would be sitting on a beach looking at the clear blue waters, listening to great music while sipping a cocktail.
His dream of touring around the world performing has been granted already, with Club Eskimo and Fanxy Child.
Millic has a generous spirit, and dreams of sharing the stage with other artists as he did with his debut album.
He's a spontaneous adventurer, and while it can be difficult going to various places without any plans, he embraces the challenges that he might encounter along the way.
Millic has been butting heads with his parents about studying. He felt that it can obstruct the path of someone's dream.
His song, "Treasure Island," was inspired by a place in San Francisco where he would visit and stay for four hours, just looking at the city across the water.
His motto: "Take that extra step to look for what you want."
Appearance
His physical characteristics are unknown, but he has black hair and dark brown eyes.
Net Worth
According to authoritative sources, Millic has an estimated net worth of over $100,000 as of October 2020.