Sik-K is a South Korean rapper-songwriter, who became popular after he joined season four of the reality-television rap survival series, "Show Me The Money," in 2015. He also released his self-penned digital tracks such as "My Man" and "Untitled" with his hip-hop crew, Yelows Mob. In 2017, he signed up with the international R&B and hip-hop record label, H1GHR MUSIC, founded by Jay Park and Cha Cha Malone. He is best known for his hit songs such as "Rendezvous," "Fire," and "Party (Shut Down)" – his use of auto-tune on his music has become his signature style.
Just a simple reminder that article is created and owned only by kpopwiki.org. Article cannot be re-published in any other pages or documents. Copyright is protected by DMCA. All found copies will be reported.
Original source: https://kpopwiki.org/rapper-sik-ks-biography-age-girlfriend-net-worth-family/
Early Life and Family
Sik-K was born Kwon Minsik on 26 February 1994, in Seoul, South Korea. He has a close relationship with his parents and his sister, with whom he moved to Vancouver, British Columbia, Canada when he was in 9th grade and lived there for four years. He went back to Seoul after finishing high school and started rapping in the underground scene.
Educational Background
He attended Balsan Middle School in Seoul, but matriculated from Dr. Charles Best Secondary School in Vancouver. He went to Sejong University to pursue a bachelor's degree in Business Administration, but for unknown reasons he was dismissed from the university.
Career
While Sik-K generally liked music, he initially wasn't into hip-hop until a friend gave him a CD entitled "Tha Carter III" by American rapper Lil Wayne. He wasn't impressed at first, but when he finished the whole album, he listened to it again and it changed his favorite music genre. From then on, he would listen to other hip-hop artists until he found his own sound.
First Steps – Debut and "Show Me The Money" (2015)
Sik-K had been active in the underground club scene with his hip-hop crew, Yelows Mob, since 2013 before he went and released music for the mainstream market.
He debuted on 7 August 2015 with the digital single album entitled "My Man", with "Better Life" as the B-side track, under Been True Music label.
When he heard that hip-hop mogul, AOMG founder Jay Park, along with Loco would be part of the season four of the reality-TV rap survival series called "Show Me The Money," he immediately decided to participate in the show. He was included in Team AOMG, but he only succeeded up to the Top 12 round, being eliminated after the Team Diss Battle in Episode Seven.
Sik-K along with the other competitors such as Lil Boi and Greegooin under Team AOMG released the song called "Respect", featuring rappers Loco, DJ Pumpkin, and Gray that they used in the show. It peaked at No.6 on the Gaon Digital Chart with close to 420,000 downloads.
After his stint in "Show Me The Money" was over, he released his second digital single album on 30 September 2015 called "Untitled", featuring Crucial Star with "What the Hell" featuring Donutman and ELO as its B-side track.
First Extended Play – "FLIP" (2016)
Sik-K was slowly gaining fans in the hip-hop community, and on 20 July 2016 released his first extended play (EP) entitled "FLIP" under the OTC (Out of the Circle) label. It consisted of 11 tracks including "No Where" featuring Loco, "Don't Play" featuring Punchnello, "Alcohol" featuring Jay Park, and the lead track, "Rendezvous." With known collaborating on his first EP, more fans listened to his music.
New Record Label with two EPs, "H.A.L.F." and "BOYCOLD" released (2017)
Even if he didn't make it to the final round of the rap survival series, Sik-K impressed many record producers who took note of his potential as an artist. Jay Park was one of them, and continued to interact with him after the show was finished. Sik-K eventually left his previous label and in 2017 signed up with Jay's other hip-hop label, H1GHR MUSIC.
Armed with many self-composed songs, he was immediately given the green light by his new label to prepare another EP, which he released on 5 June 2017, called "H.A.L.F." (Have A Little Fun). Music critics gave positive feedback on his new music, tinged with the use of auto-tune, plus many featuring artists. The most notable were the title track "Party (Shut Down)" featuring Crush produced by GroovyRoom, "A Lil Bit" with The Quiett and Simon Dominic who sang instead of rapped on the track, and "Too Many" featuring Jay Park. The album entered the Gaon Album Chart at No.39 and the title track peaked at No.97 on the Gaon Digital Chart.
It didn't take Sik-K long to produce another release, on 21 September 2017 the EP entitled "BOYCOLD" – the title was chosen since the entire album was produced by BOYCOLD who was part of Sik-K's Yelows Mob crew.
He tried using several music genres in this album. The lead track, "Your Night" was more like funky pop, and was different from any songs he'd released. The EP with five tracks landed at No.43 on the Gaon Album Chart.
He was also featured in Jeong Se Woon's album called "Ever" with the song "Just You," which peaked at No.24 on the Gaon Digital Chart with more than 150,000 downloads.
First Full-Length Studio Album FL1P, World Tour, and more music released (2018 – 2020)
From 2018 up to 2020, he released various EPs and full-length studio albums, along with collaborations with numerous other artists. The most notable was his first full-length studio album titled "FL1P," released on 26 February 2019, consisting of 14 tracks including the lead track "Noizy," "Mi Casa Es Tu Casa" featuring Jessi and The Quiett, "Fire," and "Addict." Music critics again praised him for his ever-evolving music style, and the album's polished production.
They said that Sik-K kept improving, and the hip-hop community would undoubtedly hear from him again. His album peaked at No.28 on the Gaon Album Chart, which was his highest ranking to date.
Sik-K also collaborated with ATMSeoul's Coogie with the joint EP called "S.O.S (Sink or Swim)," released on 24 September 2019. It had a more mature vibe, with the boys rapping and singing sexually explicit lyrics, particularly in their lead track "Wet The Bed."
In April 2019, he embarked on his concert tour entitled "FL1P World Tour", started by performing in eight cities in the US, including Los Angeles, Houston, New York, and Chicago. He then flew to Canada and held concerts in Toronto and Vancouver, followed by a series of concerts in Australia. He finished In November, by performing in Asian cities in the Philippines, Singapore, Malaysia and Thailand.
Sik-K – TELL YA!, DARLING (Feat. Crush) Short Film (Official Video) https://t.co/y7D5zkJgCR

— 권민식 SIK K (@younghotyellow) June 11, 2020
One thing that shocked him during his US tour was when some of the girls in the audience would throw their brassieres at him on stage. He didn't know what to do with the bras since some of them had messages written on them. He was extremely flattered that he posted a photo of him with the bra collection on his Instagram account. In one of his concerts, an overzealous fan was caught on camera touching him inappropriately on his butt as he was performing on stage, which made headlines. His loyal fans were disgusted, and called it sexual harassment.
In January 2020, Sik-K surprised many fans as he walked the catwalk for the American designer Heron Preston's show, for the presentation of the designer's luxury fashion label called the Off-White Tornado Warning collection, given the opportunity by the show's creative director, Virgil Abloh.
Sik-K participated in the remix version of Rain's 2017 song entitled "Gang" along with Jay Park, Haon, and pH-1 released in June 2020.
Rain appeared in the latter part of the music video, dancing with the H1GHR MUSIC artists. They were all shocked, particularly Rain when the remix version topped the real-time music charts. It coincided with the third anniversary of the record label, so Sik-K along with his label mates were delighted with the success of the remix.
Two more albums were produced in 2020 – an EP "Officially OG," on 24 March, consisting of "Hear Me," which served as the lead track, and the other tracks featured many hip-hop superstars such as Jay Park, Paltoalto, Zico, and Simon Dominic. The other was his second full-length studio album, "Headliner," with 16 tracks, released on 11 June. Most notable were "Hater" featuring Haon, "Tell Ya!" "Uno Gotta Run," and "RSVP."
Military Enlistment (2020)
Two days after the release of his second studio album, he enlisted for his mandatory military service. He had a hair-shaving ceremony headed by his label's top honcho as his labelmates cheered him on.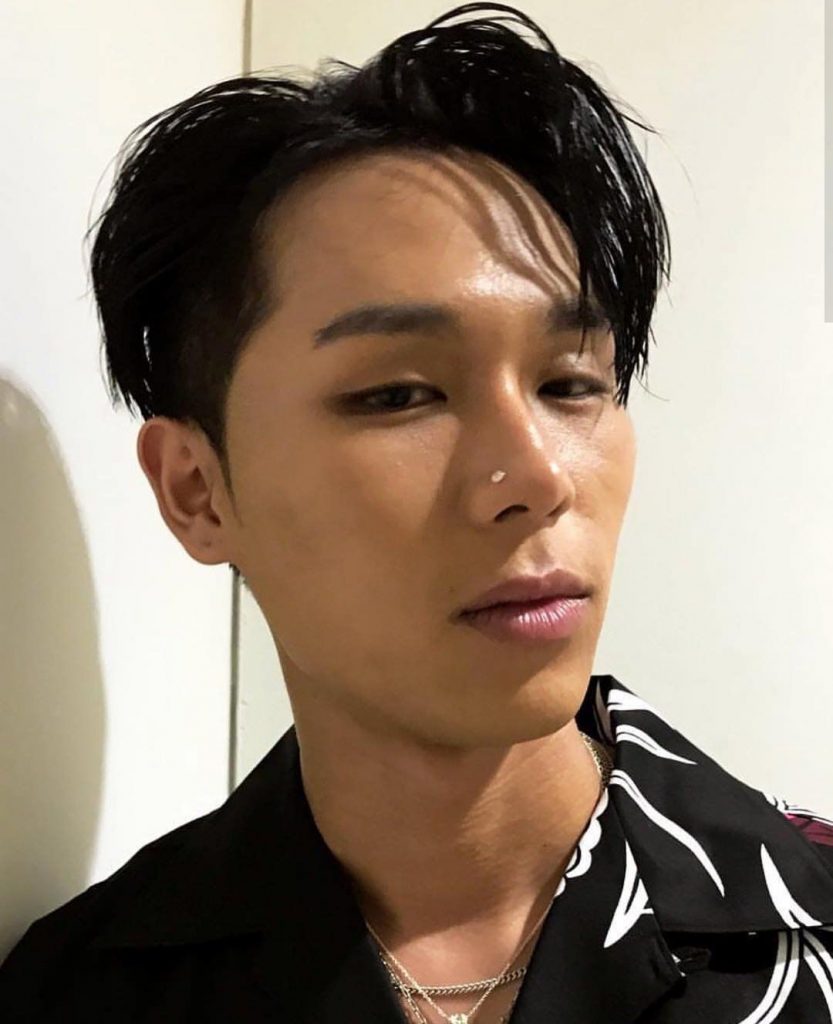 Later, they accompanied him to his boot camp located in Paju where he was given five weeks of basic training. He will be discharged after serving for 18 months.
Personal Life
While hip-hop artists didn't have any dating ban like K-Pop idols had in their contracts, most of them still value their privacy. Sik-K is officially single, as he's never admitted to any dating. However, he was once rumored to be in a relationship with the actress Kim Hee Jung, back in 2016, as they were spotted apparently out on a date; it was reported that the couple had been dating for about a year. More photos were revealed that they even went to Japan together for a vacation. Sik-K immediately denied it, saying that they were just close friends with a sister-brother relationship, while Hee Jung's agency, YG Entertainment, never addressed the issue. The two met when he featured her in his official music video for the lead track, "Rendezvous," from his "FLIP" album.
Hobbies, favorites, rumors, and interesting facts
His role model and greatest influence in his music career is his label's CEO, Jay Park, but he was first a Bigbang fan. He's a huge fan of Taeyang and went to all his concerts.
Sik-K never listens to his old mixtapes, and the album he released prior to 2016; he finds them cringe-worthy.
His biggest mistake on stage was when he threw a water bottle to the audience as a reflex move, when someone threw a block of ice at his face during a performance. He said that the water bottle probably landed on another person.
Sik-K prefers soda over wine, strawberries over watermelon, and kimbap over bibimpap.
When it comes to girl groups, he'd rather watch Twice than IOI, but he's a 2NE1 fan. However, he'd like to collaborate with Red Velvet.
Sik-K likes the music of western rappers Drake and Wiz Khalifa.
His style would often be compared to Travis Scott, due to the use of autotune, and some even called him a copycat, but Sik-K said he's not the only singer/rapper using that audio effect.
A video of Sik-K which went viral which showed him helping a fan who fainted in the audience, as he immediately stopped his performance. He gave her water and people just thought it was funny since his microphone with the auto-tune was still on when he kept on asking the girl if she's okay.
Appearance
He is 5ft 9ins (1.74m) tall and weighs about 140lbs (63kgs) with a well-toned body and four-pack abs. He has black hair and dark brown eyes.
Net Worth
According to authoritative sources, Sik-K has an estimated net worth of $2.5 million, as of April 2021.