Mark is a Canadian-born singer-songwriter, rapper and dancer, who became famous when he debuted in 2016 as a member of the Korean popular (K-Pop) group NCT U (United) then later as NCT 127 and NCT Dream, which are all sub-units of the South Korean Pop group called Neo Culture Technology under SM Entertainment. He was chosen to be part of Super M, the boyband referred to as the "Avengers of K-Pop," whose self-titled debut album made it on Billboard 200 at No.1 in 2019.
Just a simple reminder that article is created and owned only by kpopwiki.org. Article cannot be re-published in any other pages or documents. Copyright is protected by DMCA. All found copies will be reported.
Original source: https://kpopwiki.org/mark-lee-nct-age-height-net-worth-girlfriend-biography/
Early life and family
Mark was born Lee Minyoung on 2 August 1999, in Toronto, Ontario Canada, to Korean parents – his family had also lived in New York and Vancouver. He and his older brother were raised in a Christian household. His father taught him that being thankful is one of the keys to being happy.
Educational background
He attended P.S. 209 Clearview Gardens School in New York then Eonju Middle School in Seoul. He matriculated from the School of Performing Arts Seoul with a major in Practical Dance on 7 February 2018.
NCT 127 accompanied Mark to his graduation ceremony, and Taeil later gave him a shoulder ride, which was the group's tradition for a graduating member.
Career
First steps
Mark liked music when he was young, as his father sang and played the guitar while his mother played the piano, usually jazz. He dreamed of becoming a singer because of his parents, but it was not something he thought of pursuing full-time, as he was more focused on his studies. However, he had no school on the day SM Entertainment was holding their 2012 Global Auditions in Vancouver, so he went to audition just to try it out for fun, and made the cut.
His mother regretted allowing him to audition when he was accepted, because he was just 13 and felt that he was too young to start his training, but his brother encouraged him to pursue a music career, so he moved to Korea that year to undergo artist training, and worked hard at it. This didn't go unnoticed by his agency, and he became the recipient of the Trainee of the Year Award for every year he was a trainee.
He was first introduced in December 2013 as part of the pre-debut training team SM Rookies. Mark's stage performance skills were honed as he participated in various promotional activities, such as the "Rookie Station" videos, and concert shows called "Rookie Show" held at SMTown Theater. He was also cast as one of the Mouseketeers in the "The Mickey Mouse Club" on Disney Channel Korea.
Debut as NCT U
Lee Sooman, the founder of SM Entertainment, announced in January 2016 that the company would launch a new artist group called Neo Culture Technology (NCT), with the concept of expandability and openness. The boyband would have unlimited members, but form sub-units as they planned to promote in various regions around the globe.
Mark debuted in April 2016 as a member of NCT U (United), the first sub-unit of NCT, which had no fixed members as it would depend upon the concept of every single they would release. "The 7th Sense" was the first song they released, and it charted at No.111 on Gaon, with almost 50,000 download sales in South Korea, and placed second on US Billboard's World Digital Song Sales Chart. He participated in the songwriting process for this digital single, which his group first performed live on 9 April 2016 at the Music Feng Yun Bang Awards in China, then made their debut stage performance in South Korea on the 15th of April on KBS' "Music Bank." The official music video had close to 100 million views.
🐬🐯🐶💚#CHENLE #MARK #NCT_MARK #JENO#NCT #RESONANCE#NCT_RESONANCE pic.twitter.com/3M5ceS4NNh

— NCT (@NCTsmtown) January 9, 2021
Debut as NCT 127 member
The next sub-unit launched was NCT 127 with Seoul-based members – "127" is Seoul's longitude co-ordinate, and Mark became part of it as well. Their debut single, "Firetruck" which he co-wrote, was released on 7 July 2016, and it reached No.103 on the Gaon Digital Chart with 30,000 download sales in Korea, and No.2 on Billboard's World Digital Song Sales Chart with 3,000 downloads in the US. Its music video (MV) amassed over 35 million views, while the dance practice video had 20 million views.
It was included in their self-titled EP released digitally on the 10th and physically the following day as the lead single. The EP claimed the No.1 spot on the Gaon Album Chart, with more than 80,000 copies sold that year with cumulative sales of over 115,000 copies. It peaked at No.2 on Billboard's World Albums Chart. Mark was the co-lyricists of two more tracks on the EP, namely "Once Again" and "Mad City."
Debut as NCT Dream
Less than two months had passed when the third sub-unit, NCT Dream was introduced to the public, with Mark as the leader of members who were all in their teens. "Chewing Gum" – of which Mark co-wrote the lyrics – was their debut single, but it only charted at No.144 with around 19,000 download sales, though it peaked at No.2 on Billboard's World Digital Song Sales Chart with 10,000 downloads, and its MV had close to 60 million views.
It was NCT 127 that bagged the New Artist of the Year Award from Golden Disc Awards, Seoul Music Awards, Gaon Chart Music Awards, and Mnet Asian Music Awards.
Further success
Mark was busy with promotions for NCT 127, NCT Dream, and occasionally for NCT U for the succeeding years after his debut.
He had his first taste of a music show win with NCT Dream's "My First and Last", as he was one of the lyricists of this song s it won Song of the Week on SBS MTV's "The Show" on 14 February 2017.
It was the lead track of their single album, "The First," which topped the Gaon Album Chart, and sold over 110,000 copies cumulatively.
NCT 127's "Cherry Bomb" released in June 2017, became the sub-unit's breakthrough hit and made it on Billboard's and Idolator's lists of The Best K-Pop Songs of 2017, at No.18 and No.25, respectively. It was the title track of their third EP, which peaked at No.2 on both the Gaon Album Chart and Billboard's World Albums Chart, with over 170,000 copies sold in South Korea. Mark co-wrote six out of the seven tracks included in the EP.
The first time Mark and all the members of NCT worked together as one group was in March 2018 with the release of their studio album, "NCT 2018 Empathy." It was certified platinum in May by the Korea Music Content Association (KMCA) for exceeding 250,000 copies sold.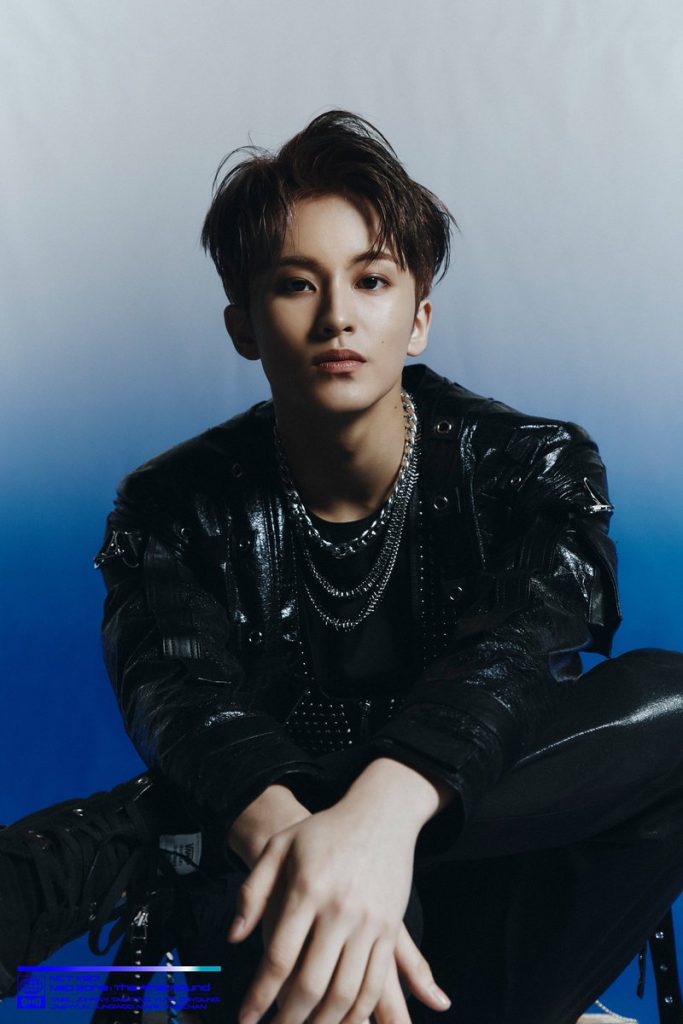 Over 330,000 copies were sold by the end of the year. The album topped the iTunes Chart in 18 countries. Despite its commercial success, it was criticized for only having "Black on Black" as the song in which all members participated either as main vocals or background vocals. Most of the tracks were collaborations under NCT U – Mark participated in the songwriting process of six out of the 14 tracks in the album.
NCT 127 was the first sub-unit to receive platinum certification from KMCA for their first studio album, "Regular-Irregular," five of the 11-tracks on the album were co-written by Mark, which was released in October 2018, which sold over 290,000 copies by the end of the year. This was their first entry on Billboard 200 at No.86. They performed the lead single, "Regular," along with "Cherry Bomb" on "Jimmy Kimmel Live" for their US television debut.
Billboard included NCT Dream on their list of "21 under 21" as young artists who had the most impact in the music industry in 2018, and Time magazine featured them on their 2018 list of the "25 Most Influential Teens." Mark graduated from NCT Dream in December, as he would turn 20 in 2019, and would no longer fit the teen concept of the sub-unit. However, due to the insistent demand of fans, in 2020 SM Entertainment abolished the graduation system for NCT Dream, and it was announced that Mark would once again be part of the sub-unit.
"We Are Superhuman," the fourth EP of NCT 127 released in May 2019, was also certified platinum by the KMCA, with cumulative sales of more than 300,000 copies, topping both the Gaon Album Chart and Billboard's World Albums Chart, and charting at No.11 on Billboard 200.
They performed the lead track, "Superhuman," on "The Late Late Show with James Corden" and "Good Morning America."
Mark's first concert tour was with NCT 127 from January to July 2019, called "Neo City: The Origin", starting with a two-day concert in Seoul followed by key cities in the US, Japan, Canada and the UK.
NCT 127 again made it on Billboard 200 with their second full-length album, "Neo Zone," which charted at No.5. It reached the top spot on the Gaon Album Chart and was certified triple platinum by the KMCA, as it sold over 880,000 copies in South Korea. It also topped Billboard's World Albums Chart with almost 200,000 copies sold in the US. The repackaged album, "Neo Zone: The Final Round," received double-platinum certification from KMCA, as it sold over 600,000 copies in Korea.
The NCT group released their second studio album, "NCT 2020 Resonance Pt.1" in October 2020, consisting of 13 tracks featuring mostly collaborations among 23 members under NCT U, NCT 127, NCT Dream, and WayV (members based in China). It had more than a million pre-orders, with over 600,000 copies sold during the first week of its release. It was certified Million by KMCA in December 2020, and around 40,000 copies were sold in the US.
"NCT 2020 Resonance Pt.2" was released in November 2020 and sold over 1.4 million copies, which was certified Million by KMCA in February 2021.
Debut as Super M
SM Entertainment and the Capitol Music Group formed the boyband Super M in 2019, dubbed by their agency as the "Avengers of K-Pop" as it comprised of members from established and popular boybands such as Shinee's Taemin (debuted in 2008), Exo's Kai and Baekhyun (debuted in 2012), WayV's Ten and Lucas (debuted in 2019), and NCT 127's Taeyong and Mark.
It received mixed reactions from fans as some were happy to see these idols together, while others were disappointed that SM didn't just choose one group to spend their resources on for their US promotions.
The supergroup debuted at No.1 on Billboard 200 with the release of their self-titled EP on 4 October 2020, and it stayed 10 weeks on the chart. It topped Billboard's World Albums Chart with close to 230,000 copies sold in the US, and placed third on the Gaon Album Chart with 170,000 copies sold in Korea.
The lead single, "Jopping," which they performed on "The Ellen DeGeneres Show" for their US TV debut, claimed the No.1 spot on Billboard's World Digital Song Sales Chart. Billboard and Dazed ranked it at No.25 and No.15, respectively, on their lists of "The Best K-Pop Songs of 2019." Its MV, which garnered over 90 million views, was No.13 on BuzzFeed's "Best K-Pop Music Videos of 2019." Four more tracks made it on Billboard's World Digital Song Sales Chart.
"Super One," which was released in September 2020, reached No.2 on Billboard 200 and stayed on the chart for four weeks. It topped Billboard's World Albums Chart and sold more than 105,000 in the US. With over 550,000 copies sold in Korea, it earned KMCA's double-platinum certification in January 2021. It was one of the 10 Albums That Defined K-Pop's Monumental Year in 2020 according to Time Magazine.
Beyond Live Concert Series
Due to the restrictions caused by the COVID-19 pandemic in 2020, SM Entertainment decided to produce the Beyond Live Concert Series for their artists. Super M was the first to hold their online concert, "Beyond the Future," in April with 75,000 viewers from 109 countries. NCT Dream's "Beyond the Dream Show" and NCT 127's "Beyond the Origin" were both held in May. NCT's "Beyond Live – NCT: Resonance Global Wave" in December was viewed in 125 countries by 200,000 fans, who streamed the show through the V Live streaming service.
Other activities
Mark participated in season one of Mnet's hip-hop survival series, "High School Rapper" (2017), and he made it to the final round but didn't win the competition.
From February 2018 to January 2019, he co-hosted MBC's music program, "Show! Music Core."
He joined the cast of MBC's reality show, "It's Dangerous Beyond the Blankets," during the "Homebodies' First Overseas Vacation" episodes in season two of the series.
Personal life
He's 21 and single – there's no news or even rumors of him dating anyone. He is attracted to a woman with long black hair.
Mark's thought of proposing to his future wife in the same way his father proposed to his mother, which he found cool and romantic. His dad played the piano and sang Yoo Jaeha's "Because I Love You" at a restaurant, then asked her to marry him.
🎂HAPPY BIRTHDAY TO #JAEHYUN

"my other half
my bro
my soulmate"#HAPPYJAEHYUNDAY#재현 #NCT⁠ ⁠ #NCT127⁠ ⁠

pic cr.@MarkLee_Bar pic.twitter.com/khtQGyRTZU

— MarkLeeBar (@MarkLee_Bar) February 13, 2021
Hobbies, favorites, rumors, and interesting facts
Favorites: blue (color), two (number), fall (season), banana milk and Coca-Cola (drinks), cookies n cream (ice cream flavor), his mom's homemade fried chicken (food), kimchi (side dish), Christmas (holiday), inspirational (movie genre)
During SM Entertainment's Annual Halloween Party, he went as the Tin Man (2017) and Detective Conan (2018).
Habits: covering his face when feeling embarrassed, and hitting the person beside him when laughing.
Appearance
He is 5ft 9in (1.8m) tall and weighs 130lbs (60kg) with a lean build, and shoe size is 270mm. He has black hair and dark brown eyes.
Net worth
Mark has an estimated net worth of $5 million as of February 2021, according to sources.