Eunhyuk is a South Korean singer-songwriter, rapper, dancer, and television presenter, who debuted in 2005 as a member of the Korean Pop (K-Pop) boyband, Super Junior. His popularity soared not only in South Korea but also internationally, when his group released their signature song, "Sorry, Sorry," and it became their best-selling single in 2009 with around three million downloads. Ten years later, they are still one of the most popular boybands on the K-Pop scene, as their ninth studio album was certified Platinum by the Korea Music Content Association for having more than 550,000 units sold in 2019. He also became part of sub-units such as Super Junior-T, Super Junior H, Super Junior-M, and D&E. As a solo artist, he is one of the most known radio and television hosts, as he's presented numerous programs, and was included as regular cast of popular TV talk-variety shows such as "Let's Go Dream Team," "Strong Heart," and "Star King."
Just a simple reminder that article is created and owned only by kpopwiki.org. Article cannot be re-published in any other pages or documents. Copyright is protected by DMCA. All found copies will be reported.
Original source: https://kpopwiki.org/the-untold-truth-about-super-junior-member-eunhyuk/
Early Life and Family
Eunhyuk was born as Lee Hyuk Jae on 4 April 1986, in Gyeongggi-do, South Korea, where his parents raised him in a humble lifestyle with his older sister, Lee Sora. Since his family often struggled financially, he became interested in performing even as a kid. The moment he realized he could dance, he trained himself by watching videos of successful local and foreign artists, such as Jang Woo Hyuk of H.O.T., Yoo Seung Jun, and Michael Jackson. When he was in grade school, he formed his dance crew called SRD (Song, Rap, and Dance) with friends Hwang Tae Jun, Choi Min Seok, and lastly Kim Junsu, who would later become one of the members of the popular boyband, DBSK. His crew became well-known in their hometown, and when they were featured in their local newspaper, it fueled his desire to pursue a career in the entertainment industry.
Educational Background
For his primary education, Eunhyuk attended SungSangYooAhWon Preschool, ByungSuhl Kindergarten, and NeungGohk Elementary School.
For his secondary education, he initially went to HwahSoh High Schoo,l but later matriculated from HwahGohk High School.
Career
Eunhyuk along with his childhood friend Kim Junsu, auditioned for SM Entertainment in 1999, but he failed. He tried again the following year through SM's Starlight Casting System in Seoul, and was accepted.
First Steps – Super Junior Debut (2005)
Lee Soo Man, the founder and CEO of SM Entertainment, had long been preparing for a boyband with a concept that was inspired by the Japanese girl group, Morning Musume. The members would be rotational, as the line-up would change depending on the theme of the performance, and each year, new members would be accepted, replacing the old ones. It would assure that the members would not age; they chose the name, Super Junior 05, to represent the first generation of the group.
On 6 November 2005, Eunhyuk along with 11 boys, Siwon, Yesung, Shindong, Donghae, Ryeowook, Heechul, Sungmin, Kangin, Hangeng, Kimbum, and Leeteuk (leader), debuted with the release of their first single, "Twins (Knock Out)." After a month, they released their debut album, "Super Junior 05 (Twins)," and it peaked at No.3 on the music charts selling close to 30,000 units.
Commercial Success, "Sorry Sorry," and Asian Concerts (2006 – 2009)
The following year, with the list of graduating members at hand, the label added another member, Kyuhyun. However, instead of continuing with the rotational/graduation concept, they scrapped the idea and simply used the name Super Junior without the "05." To gain more fans, Eunhyuk and the boys released the free digital single "U," and there were initially around 400,000 downloads after five hours. It eventually had close to 1.8 million downloads which crashed their servers. They released the physical version of the single, and it became one of the most popular songs in 2006 with over 80,000 units sold. They won several awards, including Best New Artist of the Year from prestigious award-giving bodies.
From then on, they released one commercially successful album after another, including "Don't Don" in 2007 selling 160,000 units, and the title track had over 1.5 million downloads. However, it was the release of their third studio album entitled "Sorry Sorry" in 2009 that cemented their place in the K-Pop scene. It sold close to 300,000 units, and its title track went on to become their best-selling song, with three million downloads. The song eventually became their signature song, as it entered several Asian music charts, peaking at No.1 in Taiwan, the Philippines, Japan, and Thailand. Eunhyuk and his group won the Record of the Year award from the Golden Disk Awards that year. With these achievements, they embarked on an Asian Tour – "Super Show."
Line-Up Changes, World Tour, and Certified Platinum Album (2010 – 2021)
Over the next 10 years, Super Junior became one of the best-selling K-Pop bands, not only in South Korea, but in other parts of the world. Eunhyuk continues to provide dance choreography for the group, along with the help of the label's in-house choreographer.
They released seven studio albums from 2010 to 2021, and all of them peaked at No.1 on the Gaon Album Chart. The most notable were "Mr. Simple (2011)," "Sexy, Free & Single (2012)," "Mamacita (2014)," and "Play (2017)." All of them had around 500,000 units sold, however, it was their ninth studio album in 2019 that was certified Platinum by the Korea Music Content Association, for having sold close to 560,000 units in South Korea, 25,000 in Japan, 155,000 in China, and 1,000 in the US. These albums spawned hit songs such as "Mr. Simple," "Sexy, Free, & Single," "Mamacita," and "Blacksuit."
They also conquered the Japanese market, and released one full-length studio album, which was certified Gold by the Recording Industry Association of Japan (RIAJ), along with two extended plays and a dozen singles. Three of those singles were certified Gold by RIAJ, which were Japanese versions of their Korean hit songs. As a result of their success, Eunhyuk and his group had five world tours from 2011 to 2019, and they called it "Super Junior World Tour – Super Show."
Singles Magazine pic.twitter.com/VsaVhKuTTq

— ORANGE🍊 (@Orange_O9) April 18, 2021
However, they had some line-up changes along the way, due to controversies. Kibum left the group to focus more on his acting career, but would be included in their promotional posters during their early years, which confused most of the fans. Their Chinese member, Hangeng, filed a lawsuit against SM Entertainment for the termination of his contract alleging unfair treatment. Sungmin married, and the fans felt completely betrayed. Lastly, Kangin had run-ins with the law due to driving under the influence.
Solo Activities
Variety Shows, Super Junior Sub-Units (2006 – 2014)
Due to his quick wit, Eunhyuk was chosen to be a radio DJ along with their group's leader, Leeteuk, in "Super Junior's Kiss The Radio," also known as SUKIRA, which was broadcast on KBS; he hosted the show from August 2006 to December 2011. He also hosted Mnet's music show "M Countdown" from 2006 until 2008. He is known to be a funny, glib talker, and in 2009 was included as part of the regular cast in the talk-variety show, "Star King," with veteran MC, Kang Ho Dong.
That same year, he became part of the sport variety show "Let's Go Dream Team 2," due to his athletic prowess and competitive spirit. He was a mainstay in those two shows for two years. His comedic timing made him a part of another Kang Ho Dong talk-variety show entitled "Strong Heart" – along with bandmates, Shindong and Leeteuk, he was in the cast from 2009 to 2013.
Super Junior has created many sub-units since it has many members. In 2007, Eunhyuk became part of the Super Junior-T (Trot), releasing trot music, which was considered the original sound of Korean Pop, popularized during the Japanese Occupation of South Korea. They released the single "Rokuko," which peaked at No.1 on the music chart, and was one of the best-selling songs that year. However, the unit canceled their activities as Eunhyuk along with Leeteuk and Shindong figured in a vehicular accident, and only resumed activities when they'd all recovered. Their last single release was in 2015, with the song "Love at First Sight."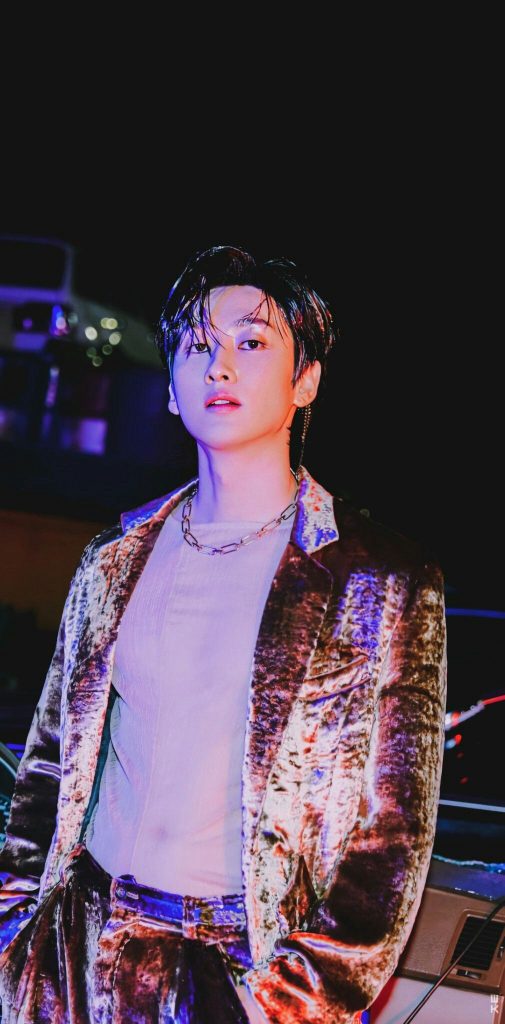 Eunhyuk was also a part of the Super Junior-M (Mandarin), which comprised five original members and two additional Chinese members; this unit was the most successful of all the sub-units that their label created. The group focused on promoting and releasing music in China, with Eunhyuk included in the group since he studied the Mandarin language during his trainee days. They released two full-length studio albums and three EPs from 2009 to 2014, enjoying commercial and critical success with albums such as "Supergirl," "Breakdown," and "Me." They won numerous awards from prestigious award-giving bodies in China, Singapore, and Taiwan.
The sub-unit went on a temporary hiatus as to their parent group, Super Junior, had many scheduled activities including a world tour, and one of the members, Sungmin, enlisted in the military. They planned on making a comeback in 2018 but Hangeng suddenly left the group. They scheduled another comeback in 2019 when all the remaining members could participate, but Super Junior fans called ELFs, also known as Everlasting Friends, basically forced the label to kick Sungmin out of the group. None of their plans materialized, and the sub-unit went on a hiatus.
D&E Sub-Unit, Special Album Comeback, and Military Enlistment (2015 – present)
Eunhyuk partnered with bandmate Donghae to create the duo simply called D&E, and released albums both for their Korean and Japanese fans. They also had an Asian Tour from April to August of 2015.
In between performing in Asian cities, he participated in promoting Super Junior's first compilation album, "Devil," released in July 2015, and penned one of the songs entitled "Alright." It was released to celebrate Super Junior's 10th anniversary in the music industry.
Eunhyuk enlisted in the military for his mandatory service as active-duty personnel in October 2015. He was discharged in July 2017, and immediately contributed his songwriting skills for their eighth studio album, "Play," released in time for their 12th anniversary. He also became the concert director of the group for their world tours. In April 2020, he started hosting MBC's K-Pop weekly show entitled "Weekly Idol", with Hwang Kwanghee of ZEA.
Personal Life – Dating Rumors
Eunhyuk is officially single right now as there isn't any news that says otherwise. However, it doesn't mean he's not in any relationship, as most successful K-Pop artists would only reveal it when they're about to marry. He was involved in many dating rumors in the past, even during his pre-debut days when he was still an SM trainee. The most notable were with Hyoyeon of Girls Generation, Lee Hyun Ji, and IU.
It wasn't a surprise anymore that there was a dating rumor between Eunhyuk and Hyoyeon in the past, as they were both under contract to the same label. They had known each other for quite some time, and so fans were curious to know if the relationship progressed from best friends to lovers, since she posted several photos of them, always together, on her Instagram account. Fans started to ship them, and called the couple Hyoyuk. However, up to this day, neither has confirmed or denied the rumors.
In 2010, Eunhyuk admitted in the KBS talk show, "Happy Together," that he was once involved in a painful love triangle, without naming the other parties.
When he was host of a music show, the ex-boyfriend of his girlfriend at that time was performing on the show. Eunhyuk received a text message from his girlfriend, which wasn't meant for him. Apparently, the girl texted saying that she had good memories with him during the time they were still dating, and missed the times when he would send secret love hand signals while performing. She even asked if there was a chance for them to be together again. He was so angry at that time that he punched the wall of the network's bathroom. Fans speculated that the boy was Younsaeng of SS501, and that the girl was singer-actress Lee Hyun Ji, but it was never confirmed.
His most controversial dating scandal was with K-Pop superstar IU. In November 2012, IU accidentally posted a photo on Twitter with Eunhyuk. It was deleted after two minutes, as fans became curious about it, and speculated that IU and Eunhyuk were lying on a bed when the photo was taken.
It didn't help that IU was in her pajamas, and Eunkyuk seemed to be topless, which cannot be confirmed since it was a close-up photo. Some fans welcomed the idea of a new celebrity couple, but more fans were quite disappointed, as they see IU as the Nation's Little Sister.  IU's label denied the allegations, and said that they were just friends. At that time, they said Eunhyuk visited IU at her home since she was sick, and that's the reason for the pyjamas. The photo was taken not on the bed but a sofa, and Eunhyuk wasn't shirtless. Six months later in a TV show, IU said that she was sorry, and felt bad for Eunhyuk because her photo caused a huge misunderstanding among the fans.
Appearance
He is 5ft 7ins (1.74m) tall, weighs 135lbs (61kgs), and has a lean body. His shoe size is 9 US (265mm). He has black hair, dark brown eyes, and a birthmark on his right palm.
Net Worth
According to authoritative sources, Eunhyuk has an estimated net worth of close to $10 million, as of April 2021.