Rocky is a South Korean singer-rapper, dancer-choreographer, and an actor, who rose to prominence when he became a member of the K-Pop boy band, Astro, under the management of Fantagio Corp.
Just a simple reminder that article is created and owned only by kpopwiki.org. Article cannot be re-published in any other pages or documents. Copyright is protected by DMCA. All found copies will be reported.
Original source: https://kpopwiki.org/rocky-astro-age-height-real-name-family-net-worth-bio/
Early life and family
Rocky was born Park Min Hyuk on 25 February 1999, in Jinju, South Gyeongsang Province, South Korea. There is not much information about his early life and family except that he has a brother who is four years younger. His parents are very supportive of his musical career – they noticed his passion for dancing, and encouraged him to audition at the age of 11.
Education background
From 2012 to 2015 he attended Eonbuk Middle School, then studied at Seoul Music High School in 2015, but transferred to Hanlim Multi Arts High School in Seoul before the year ended.
rocky | astro pic.twitter.com/nV79qTSuHd

— kpop smiles (@smiIes_kpop) September 2, 2020
Career
Pre-Debut Activities
He auditioned in Korea's Got Talent in 2011 but didn't make it, and he also appeared in a drama series produced by Mnet entitled "Perseverance Goo Haera" in 2015.
Debut TV Performance with Hide & Seek
Along with Eun Woo, MJ, Jinjin, Moon Bin and Sanha, Rocky debuted as ASTRO on 23 February 2016, with the release of their first extended play (EP), "Spring Up." The group performed the lead track, "Hide & Seek," as well as the second single, "Cat's Eye" on the popular cable music show, Mnet's "M Countdown" two days after its release.  It was well-received, as the EP peaked at No.4 on the South Korean Gaon Album Chart, and also ranked at No.6 on Billboard's World Album Chart. Rocky was involved in creating some of the dance choreography used in promoting the songs.
Two More EPs released in 2016
With the moderate success of the first EP, ASTRO released two more EPs for the year – "Summer Vibes" with the lead track, "Breathless," was released on 1 July 2016 and "Autumn Play" with the lead track, "Confession," was out in November. Both EPs did better than their debut EP, with the third one selling over 60,000 units. A week after they were released, both of them entered the Top 10 rankings on the Gaon Album and Billboard World Album Charts; the official MVs of the lead tracks totaled over 28 million views. As he did on the first EP, Rocky also contributed to the creative process of the choreography that the group used for some of the songs they performed from this EP.
KCON LA, First Fan Meeting and Live Showcases
The boys so impressed overseas producers that they were included in the line-up of performing artists for the yearly 3-day Korean Convention in Downtown Los Angeles, dubbed as KCON LA 2016.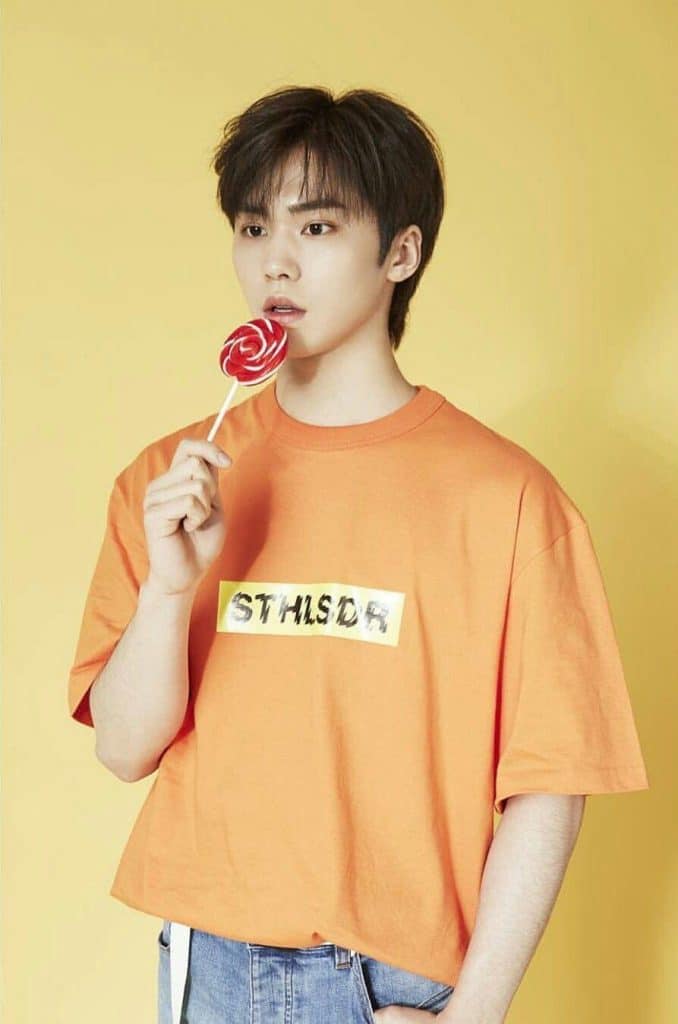 It was a festival of everything Korean, and those who trended for the year flew in from Seoul to help celebrate Korean culture. ASTRO performed its hits at the Staples Center, along with other huge K-Pop stars including Super Junior, Red Velvet, Sistah, and Zion T.
With three EPs under their belt, they made their first live showcase and fan meeting at the KEPCO Art Center in Seoul. They also performed a series of shows in other key cities in Asia such as Jakarta, Tokyo and Bangkok.
2017 "Dream" EP Series
While Astro was busy during their rookie year, it wasn't as successful compared to other phenomenal rookies in the South Korean entertainment industry – Rocky and the boys knew that they needed to work harder than before. The group released three EPs in 2017, with Rocky and the other members collaborating in the creative process of the songs.
The first one, "Winter Dream" which was released in February, was the culmination of the seasonal EP series they started in 2016. It has "Should Have Held On (Again)" as the lead track, but the fans were surprised that it wasn't promoted on television, even though the EP peaked at No. 2 on Gaon Album Chart. Their record label let the boys rest after their grueling debut year that they had.
The second one, "Dream Part 01" was released on 29 May 2017, with eight songs including the lead track, "Baby" – all the lyrics of the songs were co-written by Rocky. For this EP, the boys promoted hard by performing in all popular music shows and other festivals around South Korea. Their hard work paid off, as it topped the Gaon Album Chart and peaked at No.6 on Billboard's World Album Chart with a total of over 100,000 units sold.
The third EP, "Dream Part 02" with the lead track, "Crazy Sexy Cool," was released in November. While it peaked at No.2 on the Gaon Album Chart and No. 5 on Billboard's World Album Chart, the sales weren't as successful as the previous one, with just over 70,000 units sold. Fantagio decided to release a limited version of the special EP, "Dream Part 02 Wish", this time capitalizing on Eun Woo's rising popularity as an actor by including a poem by him in the package, along with Polaroid selfies of the boys. When it was announced, more than 10,000 units were pre-ordered, and the MV of the lead track garnered a total of more than 22 million views.
First Concert Tour
After the successful releases of extended plays, they had their first concert in July entitled "ASTROAD," which is a combination of ASTRO and road, as they embarked on a Japanese concert tour after the two-day concert in Seoul held at the Olympic Hall, performing in key cities in Japan including Tokyo and Osaka, which had a total of 16,000 attendees.
2018 Group Hiatus in South Korea and Fantagio Corp Scandal
Astro stopped all their promotional activities for almost eight months locally, because of an inner dispute between top executives and shareholders of Fantagio Corp. In January 2018, the Founder and CEO of Fantagio, Na Byeong Joon was fired by the major shareholder, Chinese company JC Group, and replaced by co-CEO Wei Jie (JC Group). They deactivated all credit cards of the company executives alleging excessive spending. They also fired the subsidiary company Fantagio Music's CEO Woo Young Seung, who possessed the label certificate. Under the law, this would make Fantagio illegal, and the artists under the company up for grabs.
The staff of the company threatened to go on a strike if the previous CEO was not given back his position, however, the Chinese takeover didn't last long, as JC Group's business license was suspended, and they then filed for bankruptcy.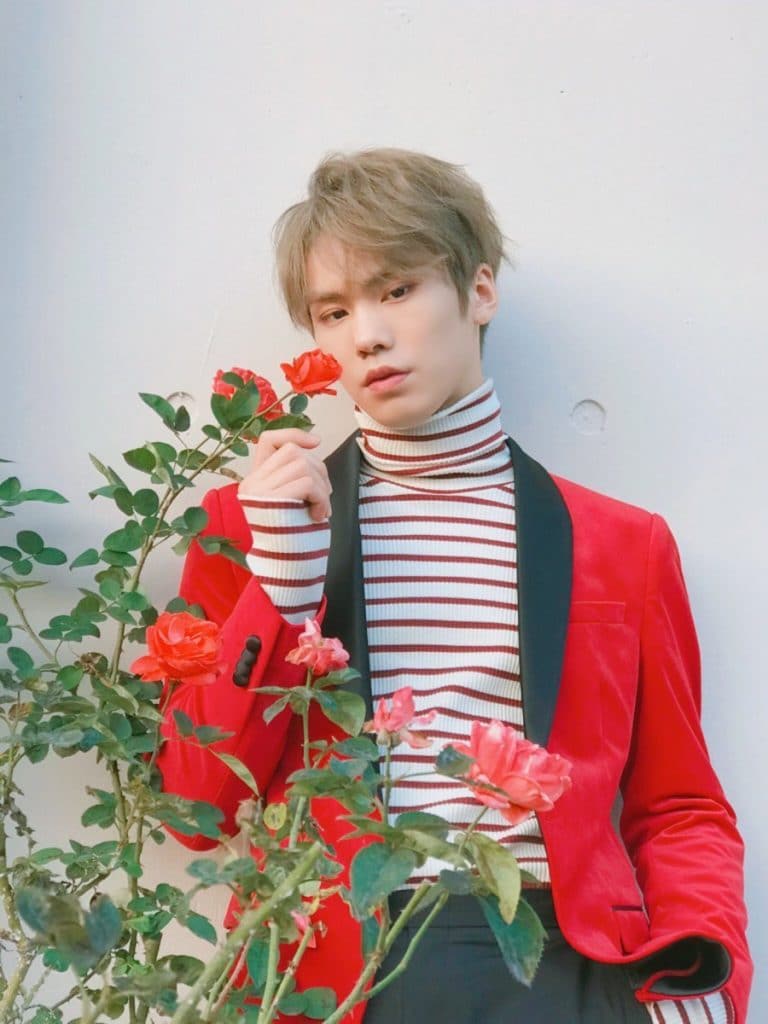 The new CEO Wei Jie was arrested along with other top executives of the JC Group in China, for alleged illegal fund sourcing and financial fraud. The Chinese government found JC Group acquired large amounts of money through the Public-Private Partnership projects, for the modernization of China's countryside.
EP Rise Up Release and Japanese Concert Tour During Hiatus
When Astro released another EP, "Rise Up," it was not promoted by the boys because of the company's internal investigations. Nevertheless, over 70,000 units were sold, and it peaked at No.2 on Gaon Album Chart and No.5 on Billboard's World Album Chart.
Despite the group's hiatus in South Korea, Rocky and the boys pushed through with their scheduled Japanese concert tour entitled "ASTROAD II in Japan", as tickets had already sold out.
They performed in several major cities including Osaka, Nagoya, and Tokyo in August.
2019 Astro's Full-Length Album and First Music Show Win
Astro ended the group's hiatus and immediately came back to the music scene with its first full-length studio album, "All Light." It was released in the third week of January 2019 with 10 songs, with Rocky writing all his rap lines in all songs, including in the lead track "All Night." The album sold more than 130,000 copies, making it one of the group's most successful releases, topping the Gaon Album Chart, ranking 11th on the Japanese Oricon Chart, and peaking at No.6 on Billboard's World Album Chart.
The comeback was also successful in music shows' top song competitions, as the lead track gave Astro its first music show win, when it competed with two other popular songs in the SBS MTV program, "The Show."
This is considered a milestone for every K-Pop artist as it indicated being chosen as the most popular song of the week in South Korea through voting, chart rankings, etc.
In March 2019, they went on their first world tour entitled "The 2nd ASTROAD Tour – Star Light." They started in Taipei on the 16th, then flew to the US and performed in Dallas, Los Angeles, New York and San Francisco from the 19th to the 26th. They returned to Asia on the 30th, and performed in Hong Kong and Bangkok.
The next couple of months were spent on Japanese promotional activities, as they released a EP in Japanese entitled "Venus," which peaked at No.3 on the Oricon Album Chart having sold over 30,000 copies.
Before the year ended, ASTRO released another EP, "Blue Flame," and over 133,000 units were sold, with 17 million MV views on YouTube for the title track of the same name.
2020 Activities During Covid19 Pandemic
Due to the restrictions imposed by the South Korean government because of the Covid19 pandemic, most of Astro's live promotional activities were halted, but the release of a special single album pushed through. On the 23rd of February, the group released "One & Only" to celebrate ASTRO's fourth anniversary, which peaked at No.4 on the Gaon Album Chart.
When some restrictions were lifted in May, ASTRO released another EP, "Gateway", and the boys performed in music shows but without a live audience. They achieved the group's second music show win with the EP's lead track, "Knock." As a thank you to the loyal fans, they held an online concert entitled "2020 ASTRO Live on WWW", performing their major hits, plus the first performance of their newly released digital single, "No, I Don't."
Personal life
Rocky is believed to be single, as no news of dating can be found anywhere in South Korea. It is also part of the no-dating policy that most entertainment companies include in the initial management contracts of their artists.  The dating ban would normally end three to five years after debut, depending on the agreement between the artist and the company.
During the start of his training period, his mother and younger brother moved to Seoul to live with him. His father stayed in their hometown as his work, which would support Rocky's training, prevented him from joining them in Seoul. After a while, Rocky moved into the apartment provided by Fantagio to live with the other members of the group. He now shares an apartment with Sanha and MJ.
Hobbies, favorites, rumors, and interesting things
Aside from dancing, Rocky is also passionate about cooking. He is the resident cook of the group, and this is why they nicknamed him Chef Minhyuk.
His superb dancing skills earned him the title "Dancing Machine," given by the staff and coaches in Fantagio Corp.
He's taken dancing lessons since he was a kid, and he can dance Hip Hop as well as several types of dance such as Jazz, Tap, Ballet, and Traditional Korean Dance.
K-Pop World Star Jung Ji-Hoon, also known as Rain, is one of his role models, the one who inspired him to be a singer-dancer.
Initially, he was interested in joining the musical theatre, but was encouraged to participate in idol training auditions.
He is acknowledged by the other members as one of the hardest working members in the group, as he continues to practice and learn new dance trends even during rest days.
If he didn't make it as a singer, he would have been a dance instructor.
V ❤️ pic.twitter.com/A36ULYcCfc

— ASTRO 아스트로 (@offclASTRO) August 25, 2020
Appearance
Rocky is 5ft 9ins (1.76m) tall, weighs 140lbs (64kgs), and has a lean build. His shoe size is 10.5inches (266mm). Rocky's natural hair color is black, but due to Astro's several concepts whenever they promote a new single or album, you would find him sporting a different hair color. He would also sometimes wear colored contact lenses, but revert to his natural color after the promotions are over.
Net worth
According to sources, Rocky has an estimated net worth of over $2.5 million, as of September 2020.