Som Hye In –better known simply as Som Hein- is a South Korean singer and model, born on 27 November 1996 in South Korea. She's known for being a former contestant in survival TV show "Idol School".
Just a simple reminder that article is created and owned only by kpopwiki.org. Article cannot be re-published in any other pages or documents. Copyright is protected by DMCA. All found copies will be reported.
Original source: https://kpopwiki.org/who-is-som-hye-in-wiki-age-height-boyfriend-family/
Early Life
Unfortunately, there's no information about Som Hye In's family, education and childhood, as she has chosen to disclose that information.
Career
Idol School
In July 2017, Som Hein debuted on TV as one of the participants of "Idol School", a survival TV show produced by Mnet in which 41 girls with no experience in the entertainment industry competed between them by showing their dancing, singing and physical skills. At the end of the show, the remaining contestants would form part of a newly formed girl group.
In the first episode of the series, the student's ability to sing was tested with the Girls' Generation's song "Into the New World". During this evaluation, Som Hein had problems remembering the lyrics, which resulted in her obtaining several negative votes.
Bruno Mars' "Treasure" was the song chosen by the judges to test the students' dancing skills, but Som Hein started experiencing health problems during this examination, throwing up several times in the bathroom, and then struggling with her performance. Although placed number 29 in the vote ranking after passing the fitness and physical examination, she quit the show.
In an Instagram post, Som Hein revealed that serious problems with her physical condition caused her exit from "Idol School": 'I had health issues before I started the program, but I had serious intentions of going through with the entire show. I thought long and hard about my decision to drop out, and I am disappointed in myself for quitting from the very start.'
She continued her post, affirming her health was improving since leaving the show. Som also apologized to people who supported her along the way, and wished good luck to the remaining participants.
Bullying Allegations
Although SomHein declared the reason for leaving "Idol School" was her poor health condition, fans of the show started suspecting her real motivation to quit the show was to evade rumors caused by a severe case of bullying, in which she was presumably involved.
#SomHyeIn Talks About Aspirations For Acting, Dealing With Malicious Comments After Coming Out, And Morehttps://t.co/BHxXoW8o4v pic.twitter.com/QiujWfTDMR

— Soompi (@soompi) August 10, 2020
In a Facebook post of 2017, a woman named Choi Min Kyung accused Som Hein of bullying her during middle school: 'she took me to noraebang (karaoke) and added 3 hours of service just to hit me with a microphone, make me kneel on the floor with spit, step on me with high heels, and tell me how huge my nose is'. She continued recalling the traumatic incident: 'Then she sends me to buy cigarettes for her and when I come back, she hits me with the noraebang book, but the noraebang owner must have thought it was weird to hear only the instrumentals playing, so he checked in on us. If it wasn't for him, she would have continued to hit me.' Choi continued her post stating that she had to received psychiatric treatment after the incident.
In response to these allegations, Som Hein declared she deeply regretted her past actions, though she affirmed she didn't physically participate in the assault and was only a witness: 'I've been reflecting on that and telling myself that it was because I was faint hearted, but after a lot of time had passed, I finally apologized to her. But for many reasons, in the victim's eyes, I thought that it would be difficult for her to accept my apology'.
Choi contradicted Som's declarations though, insisting she was an active participant in the assault. As evidence, she shared screen captions of a chat conversation with Som, in which the model admitted she denied being Choi's bully due to her agency insistence.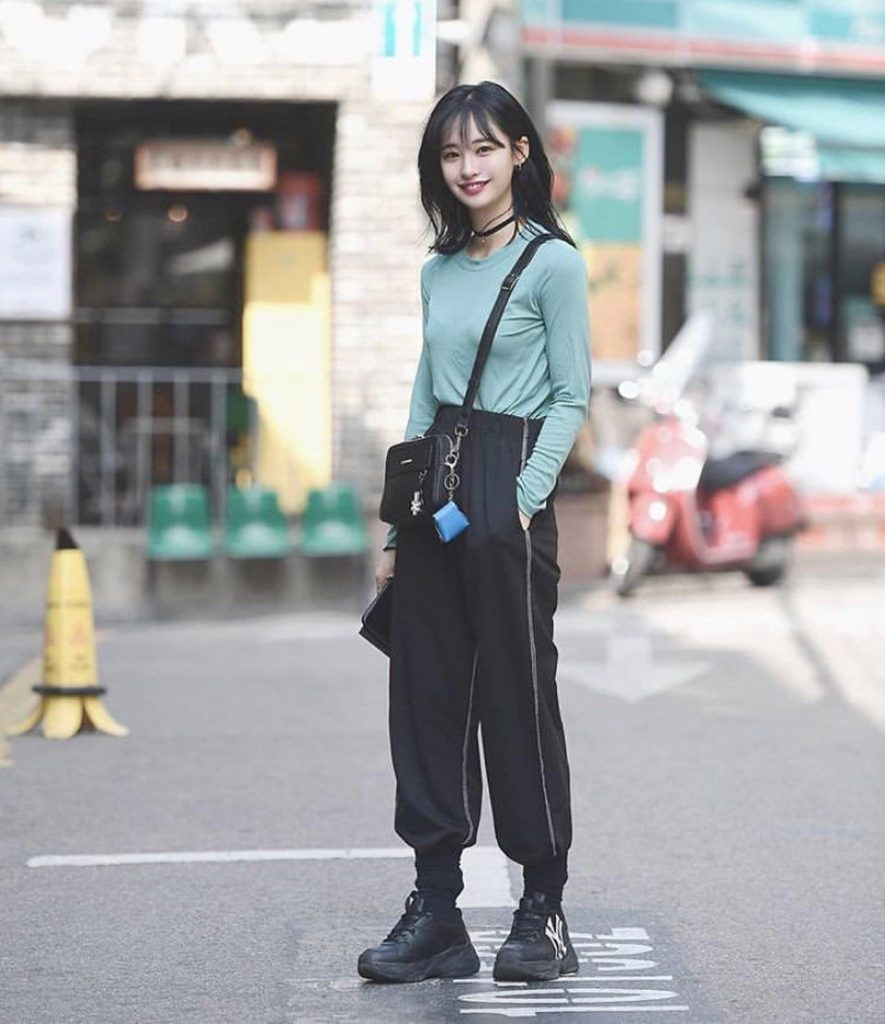 In addition, she tried to convince Choi to delete her Facebook post so as to prevent the company from taking legal action.
However, Choi didn't comply with Som's request, insisting once again that the apology wasn't sincere and she couldn't forgive her for what she did. Som's agency didn't make a public declaration regarding the issue.
Malicious Rumors
In the midst of the controversy generated by her involvement with Choi Min Kyung's bullying case, and in an effort to shut down the malicious comments circulating on the internet that disregarded her health as the real cause of her quitting "Idol School", Som Hein posted a photo on her Instagram account revealing her medical diagnosis: 'I had anorexia before shooting started, but I was ignorant about it and I didn't think of it too seriously.
So, I went ahead with filming, but my health was bad to begin with, so I couldn't keep up with the filming schedule.'
She continued her post declaring her physical and mental health was very poor at the time, thus she couldn't keep missing her treatment. Som also declared she didn't want to reveal that she was suffering anorexia, which was the reason she kept her diagnosis to herself at the start.
Aware that the hateful comments were affecting not only her public image but also her family and friends, she declared that she was going to take action against people who attacked her loved ones, and spread rumors about her.
Musical Career
On 23 May 2019 Som Hein debuted as a solo singer with the release her first single entitled "Mini Radio", under the management of HOT DOG Entertainment.
Featuring rapper Isabella and singer liliby, the song's video has attracted over 130 million views on YouTube.
Later on 11 November that year, Som Hein released her second single, "Same Here", though the song didn't achieve the same success as its predecessor.
Although Som Hein's music received a good response from fans, in a recent interview with Xsportsnews she declared her career as a singer will stagnate for the time being, as she wants to focus on acting instead: 'Originally, I had no intention of becoming a singer. However, I was able to become a singer through a good opportunity. I am very grateful for that. But now I want to create a career as an actor and achieve my dreams by slowly learning about acting.'
She also said her dream had always been to become an actress, and debut in Japan.
Personal Life
Coming Out
In August 2019 Som Hein posted a photo on her Instagram account in which she can be seen kissing an unnamed woman's cheek. She accompanied the intimate pic with the caption: 'chu chu My girlfriend.'
Although she's never revealed the identity of the other woman, Som Hein kept on posting photos with her, and days later confirmed her fans' inquiries regarding her sexual orientation: 'Yes, it's true that I came out. I'm in a same-sex relationship'.
On her Instagram stories she revealed more details about her private life, declaring that she is bisexual and wasn't ashamed of it. She also expressed her surprise, as she didn't expect to receive attention from media due to it: 'I'm not famous, and all I've been on is one episode of 'Idol School' two years ago, so it surprised me to see how many people cared about my coming out.'
Although the overall reaction was good, the news about Som Hein's bisexuality received several hateful comments as well. However, she stated that she was only paying attention to the positive and supporting comments, and was grateful for them.
Unfortunately, Som Hein's relationship with her girlfriend ended sometime after she announced it. In 2020 she declared there weren't hard feelings between them after the break up.
Net Worth
Som Hye In's net worth is estimated at over $100,000, which is a result of her work as a singer and model.
Physical Appearance
Som Hein nowadays stylizes her silky black hair at short length. Although her weight is unknown, she is 5fts 3ins (1.60m) tall.
Interesting Facts
She likes to visit exhibitions and art galleries.
Independent movies are her favorites.
Som Hein's favorite singer is IU (Lee Ji Eun), and her favorite song is "Love Poem".
Although she recently said she's preparing her debut as an actress, she hasn't revealed further details about it.
Som Hein wants to play the role of a psychopath in a movie or drama.