Choi Young-jae – better known simply as Youngjae – is a South Korean singer, songwriter and dancer, born on 17 September 1996 in Mokpo, South Korea. He's known for being the main vocalist and leader of the boy group GOT7.
Just a simple reminder that article is created and owned only by kpopwiki.org. Article cannot be re-published in any other pages or documents. Copyright is protected by DMCA. All found copies will be reported.
Original source: https://kpopwiki.org/choi-young-jae-got7-age-height-bodyguard-facts-bio/
Early Life
Information about Choi Young-jae's family is undisclosed, though it's known he has an older brother who enrolled in the military while Young-jae was still a child.
Interested in music from an early age, Young-jae joined a musical school to improve his abilities, which later resulted in him winning an award for Vocal Excellence in the festival Mokpo Youth.
In 2015 Young-jae matriculated from the Korean Arts High School, and enrolled into Seokyeong University to pursue a career in theater and film. However, he had to transfer to Daekyeung University, due to problems with his work schedule at the time.
Career With GOT7
Audition
Young-jae became a trainee in 2013, after he auditioned for the agency JYP Entertainment. A month later he started a training process that lasted seven months, and concluded with him joining the newly formed boy band GOT7 along with another six teens.
Debut
GOT7 made their official debut in January 2014, with the release of their first extended play (EP) entitled "Got It?". The album charted on Gaon's in the number two position, and topped Billboard's worldwide list. The main single "Girls, Girls, Girls" peaked at number 21 in Gaon's singles list, marking the group's style with difficult choreographies.
In addition, GOT7 assured their presence in the Japanese music industry, when they signed with Sony Music Entertainment shortly after their debut.
Produced by J-Y- Park, in June 2014 GOT7's second EP entitled "Got Love" was released, followed by their first album "Identify" in November that year.
Web Drama and More Music
GOT7's hard work was compensated in January 2015, when they won the Golden Disc Award's category for New Artists. This was followed by the project "Dream Knight", a web fantasy drama starring all of the members of the group and actress Song Ha-yoon. Not only did this show mark the boys' debut as actors, but it also became a huge online success, and won K-Web's category for Best Drama.
Their Japanese song "Love Train" was released in June 2015, and peaked on Oricon's list at number four. A month later, another Billboard charting EP, "Just Right" was released, and its title track's music video gained more than 300 million views on YouTube.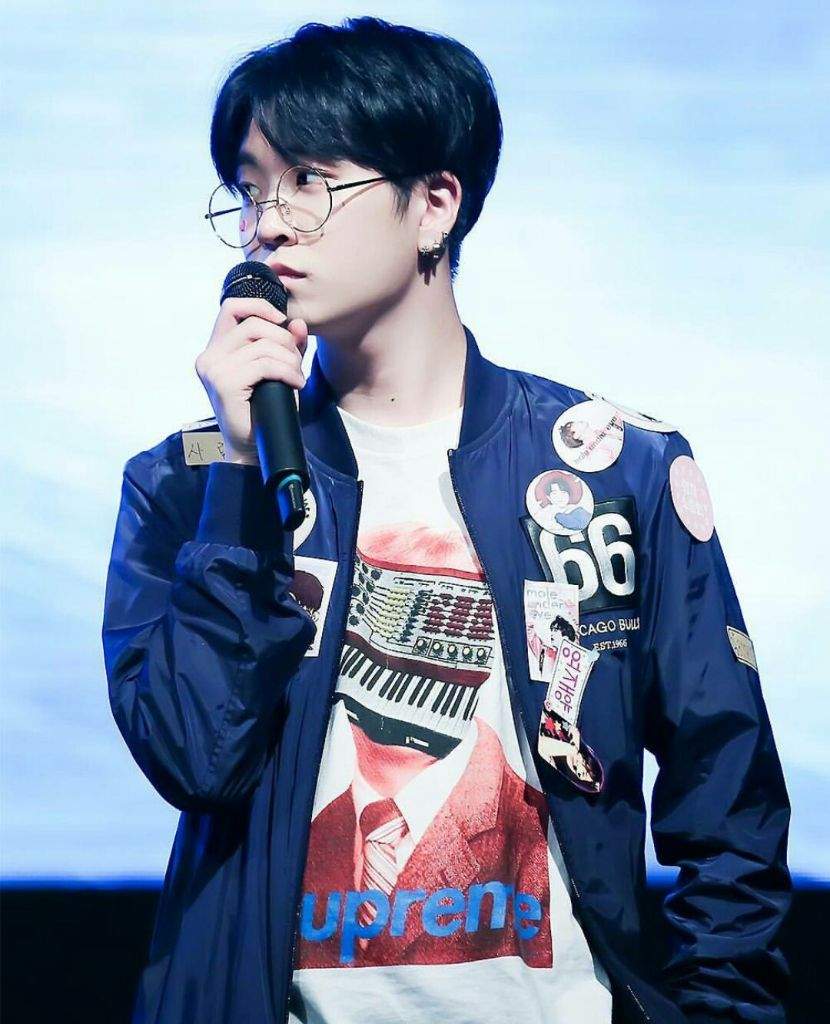 "Laugh Laugh Laugh" was the group's third Japanese release, and gave the group their first number one in said country. Then in February 2016, "Moriagatteyo" became GOT7's first full Japanese album, and charted on Oricon's list at number two.
The album "Flight Log: Departure" debuted in the Billboard chart also in the number two position, then the group embarked on their first overseas tour, with dates in their native South Korea, also Japan, China, Singapore and the US.
In 2017 "My Swagger" was released in Japan, achieving huge success,  then in October the EP "7 for 7" along with its title track topped South Korea's music lists. In December that year, said album was re-released with a holiday package.
In 2018 GOT7 released the EP "Eyes On You", and the albums "Look" and "Present: You". The latter included Youngjae's solo track "Nobody Knows": 'I wanted to show the real Choi Youngjae, not GOT7's Youngjae.' He explained during the album's official press conference: 'I think Choi Youngjae is more competitive and greedy. I want to do better and better, and am not very satisfied with myself. GOT7's Youngjae is more bright and cheerful. It's not that I'm not cheerful offstage, but I tend to focus on all the things I could do to make myself better'.
Also in 2018, GOT7 started their second world tour in Seoul, continuing with more dates in Asia, Europe and the Americas.
GOT7 <Eyes On You>
TEASER IMAGE #Youngjae ①

2018.03.12 MON 6PM #GOT7#갓세븐#EyesOnYou#Look#너하나만 pic.twitter.com/RZivVPXLnE

— GOT7 (@GOT7Official) March 5, 2018
2019 – Present
In January 2019, the Japanese EP "I Won't Let You Go" topped the Oricon album lists during its release, and the group's next EP "Spinning Top: Between Security & Insecurity" sold more than 60,000 copies on its first day.
In June 2019 GOT7's third World Tour took the group to 12 countries around the world, and landed them an appearance in the US's "Today Show". Despite the happiness brought by the incredible success of the tour, it was also exhausting for the members of the group: 'The tour was physically strenuous, so our members had to take good care of themselves. In my case, I swallowed medicine whenever I felt bad to avoid getting sick, worked out a lot and took vitamins, which I don't usually consume', declared Youngjae.
"Call My Name" became GOT7's tenth EP – when Youngjae was asked which song was his favorite, he confessed he didn't have one: 'Honestly, our lead song "You Calling My Name" is rocking, but other numbers in the EP are so-so'.
In April 2020 the EP "Dye" was released, breaking records for sales and charting on Billboard's album list at number four.
Solo Career
Ars is the pseudonym Young-jae utilizes for his works as lyricist. The first time he was credited with it was in 2016 in the GOT7's song "Rewind". As a solo singer, he was credited as Ars for the first time in 2017, in collaboration with Elliot Yamin and Sanjoy for the song "Victims of Love".
Then in 2018 he released the song "I'm All Ears" along with Park Ji-min in an effort to create awareness about mental health and suicide prevention. The same year his song "At the Usual Time" became part of the original soundtrack (OST) of the TV drama "Wok of Love".
In 2020, he debuted as a DJ in the program "Idol Radio" of MBC, and once again participated in the OST of a TV series, this time with the song "Fall in Love" for the drama "When My Love Blooms".
Personal Life
Romantic Life
Choi Young-jae has chosen to keep his romantic life out of the spotlight, thus information about any romantic partners is unknown.
Violations to Privacy
In July 2020 Youngjae posted a photo on his Instagram account, denouncing that he was being stalked and harassed by sasaengs –Korean term for obsessive fans: 'Stop coming in front of the hair and makeup site. Are you threatening me? When you secretly took pictures of me while talking to other people in the cafeteria and then you came up to ask 'Can I post this?'
GOT7's agency JYP Entertainment released a statement expressing their concern regarding this situations.
Net Worth
As a result of his career as a singer and as a member of the highly successful K-pop group GOT7, Choi Young-jae net worth is estimated at over $100,000, as of late-2020.
Physical Appearance
Youngjae is of slender build, and has handsome facial features. He's 5fts 8ins (1.77m) tall and weighs around 140lbs (64kgs).
Interesting Facts
Young-jae collaborated with Howlpot to create a clothing line for dogs, named Ars X Coco, which was officially launched in May 2020. This project's profits were donated to an animal protection organization.
At the start of his career Young-jae expressed his desire to pursue a career in music therapy.
His zodiac sign is Virgo.
Besides speaking the Korean language, he's also fluent in Japanese and English.
He's allergic to cats, and has a dog named Coco.