Wang Ziyi, a Chinese rapper, singer, dancer and actor who also goes by the name BOOGIE, first debuted as a member of a Chinese Pop boyband, "BBT," which stands for Boom Boom Taker. Later, he finished 7th on a reality survival show, "Idol Producer," and debuted as a member of a temporary boyband, "Nine Percent," which lasted for 18 months.
Just a simple reminder that article is created and owned only by kpopwiki.org. Article cannot be re-published in any other pages or documents. Copyright is protected by DMCA. All found copies will be reported.
Original source: https://kpopwiki.org/wang-ziyi-idol-producer-age-height-wife-net-worth-bio/
Early life and family
Wang Ziyi was born on 13 July 1996, in Shanxi, China. His parents are known to be quite supportive of his goals. When he was a kid, he was more interested in playing basketball and art classes, and it was in middle school before he found his passion for music. He started dancing as a hobby, and after honing his talent participated in competitions.  His interest in rapping grew as he discovered his love for break-dancing and b-boying.
Education background
There is no information about Wang Ziyi's educational background, except that he attended his primary and secondary schooling in his hometown.
Career
Wang Ziyi seemed to have just started his professional career, but he went through two survival series and two debuts to reach where he is right now.
First Debut – BBT (2017)
On 15 November 2017, he along with Sun Haoran, Lin Haokai, and Zi Ming debuted as members of the Chinese boyband BBT, managed by Simple Joy Music. They released an extended play (EP) entitled "Rare Animals", with the lead track "Mr. Lee." It was a weak debut release, so to boost their popularity, the boys participated in a Chinese reality survival TV series entitled "Idol Producer."
"Idol Producer" – Finish 7th Place (2018)
The show's format and voting system are quite similar to the popular reality survival franchise series in South Korea called "Produce 101." Around 100 trainees were brought in from different talent agencies in China, and competed over 12 weeks to get a spot on the nine-member group, "Nine Percent."  This temporary boyband would debut and be promoted for 18 months.
In the fifth episode, the show started eliminating trainees, and only Wang Ziyi from BBT survived, ranking 11th as a result of the voting process. It seemed to be an easy path for him as he was able to get in the magic nine on the next episode, as he was ranked 8th. However, his rank went down several places, and he finished in the 28th position in episode 7. He worked twice as hard, and was able to pull himself together, ending at No. 7 in the next episode.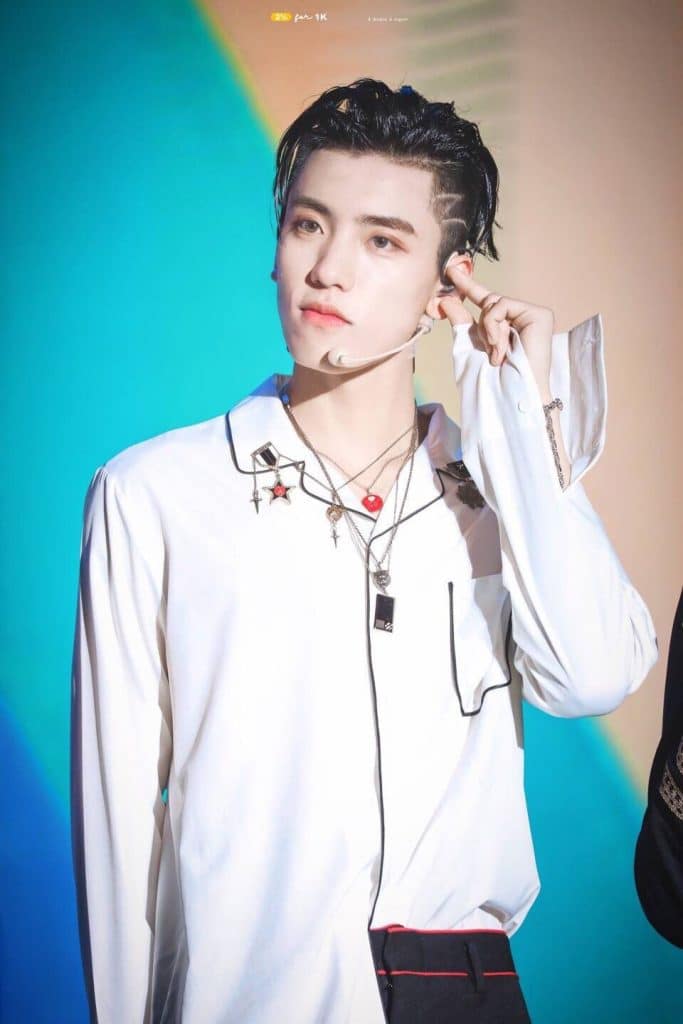 From then on until the final episode he remained in the Top 9 trainees, and eventually finished at 7th place with a total of 8.5 million votes. More than 100 million votes were accumulated during the Top 20 elimination round.
Second debut – "Nine Percent"
Wang Ziyi and the rest of the winners of the "Idol Producer" debuted as members of "Nine Percent" on 6 April 2018. The kind of popularity the group experienced in just a short time was quite a shock to many Chinese fans and music insiders.
After performing on their debut stage, Wang Ziyi and the boys went to Los Angeles to get more training as part of their reward. They were mentored by several established producers, songwriters, rappers and choreographers, including Rodney Jerkins (Darkchild) and Christopher Scott. The group's journey was well-documented through another reality TV show entitled "Nine Percent: Flower Road Journey."
In November they released their debut album, entitled "To the Nines," which is dedicated to the fans after they earlier announced the fandom name as NINES. A live showcase followed at a popular music hall in Beijing, M Space. To reach all the fans who participated in the voting process of the winners, it was live-streamed hosted by Chinese entertainment giants such as Tencent Music Entertainment Group along with Kugou, Kuwo, and QQ Music.
An unprecedented total number of 15 million clicks were garnered during the live stream which was quite impressive especially for a rookie group. The album generated around $1.15 million from online sales, alone along with a million sales from the digital version of the album. It peaked at No. 2 on Billboard's China V Chart.
The group took home major awards that year, including Most Popular Male Artist of the Year, Best Digital Album from 12th Migu Music Awards, and Group of the Year from 1Qiyi Scream Night.
Farewell Show and Disbandment (2019)
A documentary-reality show called "More Than Forever" was aired in September of 2019, which coincided with the release of their last album with the same title. The album has nine tracks which were all solo songs of each member.
On 6 October 2019, Nine Percent officially disbanded following the 18-month contract each member signed up for. As a gift to their loyal fans, they held a farewell concert in Guangzhou a week after the official disbandment. The concert was live-streamed and only iQiyi VIP members were given access to it – there were 400 million likes and 1.2 million views, and it was the biggest trending topic in Weibo, a popular Chinese social app (Twitter counterpart), and had a total accumulated readership of one billion when it trended that night.
While both the album and the concert were successful, fans criticized the handling of the group's promotion. They were disappointed that Nine Percent never showed any sign of really being together as a group. Promotional activities as a group were scarce, and they never recorded new songs together again. As a result, most of them promoted as solo artists instead of performing together when they made guest appearances in drama series and variety shows.
As a Solo Artist
While he continues to be part of his original group, BBT, Wang Ziyi was also launched as a solo artist going by the name of BOOGIE. His debut solo song entitled "AMH" peaked at No. 11 on Billboard China Chart, and he's continued releasing singles since then, including "6AM," "Youth Map," "Overdrive," and "Lost."
He also collaborated with another known Chinese singer based in South Korea, Kyulkyung also known as Pinky, a former member of I.O.I. and Pristin, and participated in another Chinese reality street dance competition TV series, "Shake It Up." All his competitors were established Chinese artists, such as Victoria Song (FX), Timmy Xu, Rainie Yang, and Wallace Chung.
As an Actor
He debuted as an actor in June of 2020, when he was included in the main cast of the Chinese drama series, "We Are All Alone," along with Qin Lan and Godfrey Gao. The role wasn't that hard for him to empathize with, since he basically played himself, a hardworking artist in the entertainment industry. It wasn't his first foray into the acting world, but his first experience was just a cameo role in the Chinese TV sitcom, "iParment," which wasn't considered serious acting.
As a Variety Show Star
It seems that Wang Ziyi adapted quite well with the variety show concept and format, as he continues to be a cast member in these shows.  He was part of "Perfect Restaurant" in 2018, and was in "Beautiful Youth" and "Love Timing" in 2019. This 2020, he is part of "The Summer Palace" and "Go Newbies", aired at Hunan TV.
Commercial Endorsements
He always dreamt of becoming a product endorser and a brand ambassador. After gaining much popularity during his stint with the Nine Percent group, he along with other members in his group was given several product endorsements including Nongfu Vitamin Water & Weikezi Milk, I Do Champs Elysees Kiss Perfume, and Innisfree.
Some beauty and fashion brands also engaged him as their marketing ambassador, such as Colorkey Kolaqi, Schwarzkopt International, and Anna Sui Fragrance Collection, plus he collaborated with fashion designer Neil Barrett for a men's wear collection.
Personal Life
Wang Ziyi is currently single as declared by his entertainment agency. He was embroiled in a dating rumor in June of 2020 when fans claimed through "pieces of evidence" that he was dating another singer, Lexie Liu. Fans gathered circumstantial proof from social media online posts and past interviews of both stars, and concluded that they were dating. The rumor kept getting bigger so that he needed to address the issue by leaving a message in fan group chat. He said, 'I hope fake news or rumors of the opposite sex won't be an obstacle for me to collaborate and communicate with other outstanding artists.' He also wrote that he hoped the fans were not worried about the recent rumors, and that he's glad no one really believed them.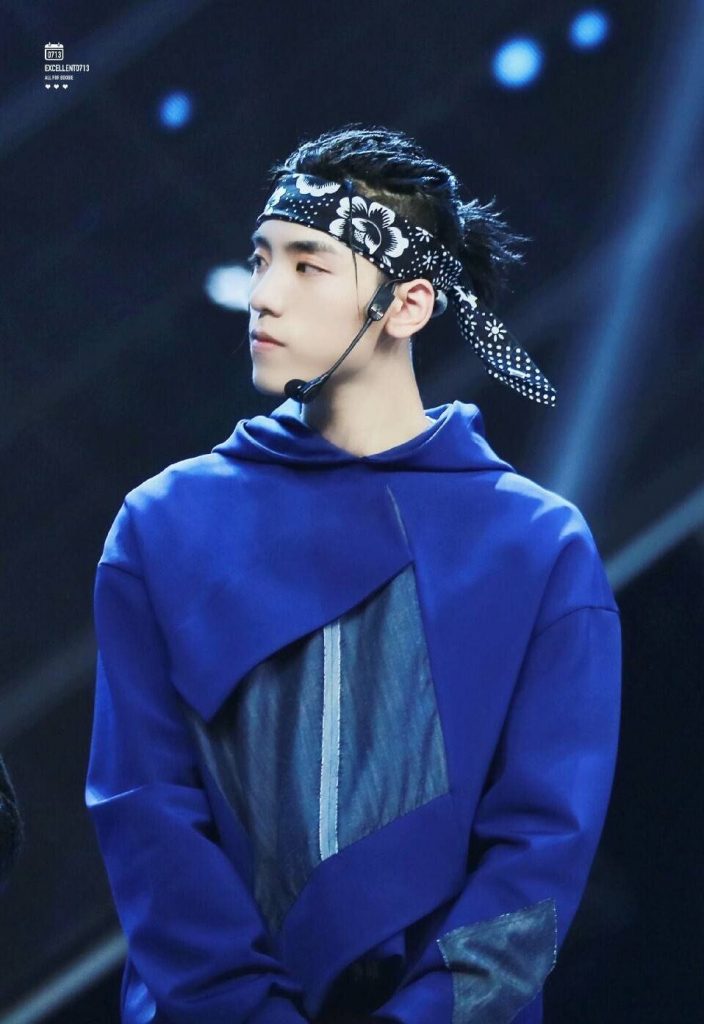 Hobbies, favorites, rumors, and interesting facts
Due to some of his posts using his social media apps, fans believed that he came from a rich family, but no one knows for certain as he is quite private.
Fans have given him several nicknames, including Smooch and Little Meatball.
He likes to introduce himself as B-O-O-G-I-E Wang Ziyi.
A hamster was his hidden pet while he was growing-up, and he raised it without his parents knowing.
His favorite artists are Jay Chou (local) and Kendrick Lamar, A$AP Rocky (international).
As an avid basketball fan, he was devastated when he heard of Kobe Bryant's passing as he considered him a role-model while growing-up.
Drinking a glass of water is the first thing he does after waking up each morning.
He used to have the habit of writing songs before he goes to sleep, as it relaxes him, but now he also loves to do it whenever he is traveling by plane.
He believes in drinking lots of health supplements every day, to improve his metabolism and provide his body with nutrients that he might miss from his daily diet.
A freshly squeezed fruit drink is included in his daily diet.
He prefers using his handkerchief instead of napkins.
Sunglasses and his wallet are the two things he often carries when he leaves the house.
He doesn't believe in wasting food, so he only orders as much as he can eat and nothing more.
He isn't much of a talker, so he expresses what feels through actions.
"Cool, Bro" is one of his known catchphrases.
He maintains two social media accounts, one on Weibo and another on Instagram.
From all the members of Nine Percent, he was closest to Cai Xukun, as he was his roommate during their training days in the show "Idol Producer."
His solo fandom is called ISEE.
Appearance
He is 6ft 1in (1.86m) tall, weighs 160lbs (73kgs), and has a lean ripped frame. He has black hair and black eyes.
Net worth
According to sources, Wang Ziyi has an estimated net worth of close to $1 million, as of September 2020.