Soobeanie, formerly known as Tina, is a South Korean-American dancer, singer, rapper and songwriter, who became known to K-Pop (Korean Pop) fans when she debuted as a member of the girl group Blady, and was later talked about following her revelations on her YouTube channel.
Just a simple reminder that article is created and owned only by kpopwiki.org. Article cannot be re-published in any other pages or documents. Copyright is protected by DMCA. All found copies will be reported.
Original source: https://kpopwiki.org/soobeanie-blady-age-height-net-worth-parents-biography/
Early life and family
Soobeanie was born Park Subin on 1 September 1994, in Los Angeles, California, USA. She has a brother named Michael whom she looks up to, and on her birthday in 2019, she wrote an appreciation post for her parents on Instagram.  She considers her dad as her hero, and remembers him taking her to daycare every day; she misses him, and says that she would do anything to be with him even just for a day. She is also grateful to her mom who sacrificed a lot for the family, moving back to Korea with her.
Education background
She matriculated from high school in L.A.
Career
First steps
Singing has always been her passion since she was young, as she participated in church plays and often sang in front of her family. She enjoyed listening to K-Pop songs since she was in sixth grade.
She went to her first audition during the start of her senior year, without telling anybody. Although the agency called her back for the second level of the audition, she was unable to go because her mother didn't allow her to, wanting her to focus on her studies instead. After her graduation, her mom gave her permission to go to Korea and defer college for a year, so that she could audition for various entertainment companies.
However, before leaving for Korea, she auditioned for season two of the popular singing competition at SBS entitled "K-Pop Star," which she passed, and was then given a plane ticket. Unfortunately, she didn't pass the Korean audition, and the only footage of her aired was a three-second clip of her crying.
Her trainee days
Soobeanie had a hard time adjusting because of the language and cultural barrier, even though she is Korean-American. She was raised in the US, so there were some Korean words that she didn't understand, and her manner of dressing was different from the other trainees. She said that although being different was good, sometimes she just wanted to fit in with the rest. Her life as a trainee was difficult because she would feel pressured to practice longer hours than originally scheduled.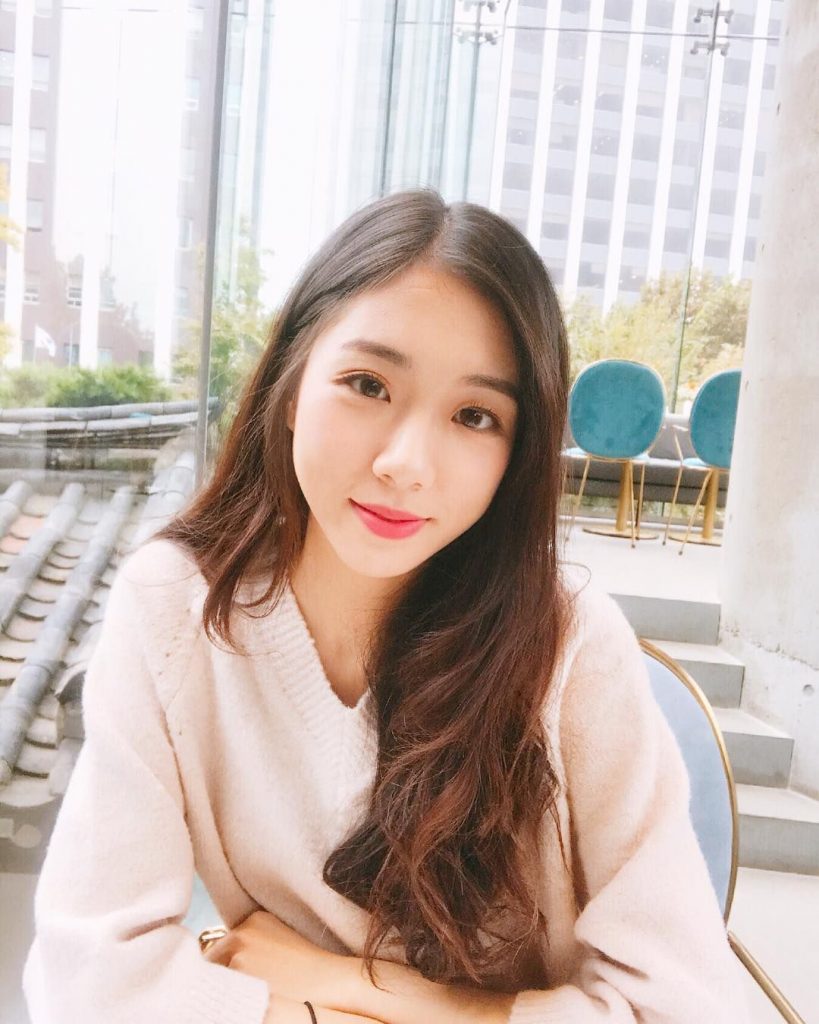 As she was about to leave after practice, someone would ask if she had practiced enough, so she felt that she had to practice more. Also, dieting was a must, as she was weighed daily to ensure that she didn't gain weight. It was not a problem for her, but eating a balanced diet was. Her food allowance from the company was $4 to $6 per day, which limited her choices, especially with healthy food. She had to pay with her personal money if she wanted to eat something a little more expensive.
Debut as a Blady member
She debuted as a member of Blady on 18 November 2013 after only training for a month. After her audition, she went straight to the recording studio to record the title track, a last-minute addition to the group that was gearing for a comeback with "Blood Type B Girl." This was actually the third single of Blady, as they debuted in 2011 with four members but only one of them, Kangyoon, was retained and became the leader, when the rest of the members left the company.
The new members of the group were Soobeanie as the lead vocalist, Coco as the main dancer, Yeji as the main vocalist, and Soojin as the main rapper.
In 2014, Kangyoon, Coco, and Yeji left the agency, then Soojin left as well in 2015. Soobeanie was joined by four new members, namely Gabin as the new leader and main vocalist, Dayoung as the lead vocalist and lead dancer, Giru as the vocalist and visual, and Ye-eun as the vocalist. They held a showcase in Seoul on 9 March 2015 to promote their extended play (EP) entitled "Renovation," with four tracks, which was released on the 31st of March under SY6 Entertainment and Star Planet. Sales were low as only about 700 copies were sold upon release, and the EP ranked No.82 on the Gaon Album Chart.
Her group was underrated, and managed by a small company it was really hard for them to have the chance to perform the lead single, "Come Closer" (also known as "Come To Me"),  in music shows, but they managed to appear in a few of them.  On 27 June 2015, they released another single, "Secret Number," and two versions of the music videos were released because the group didn't like the first one, and they requested to film another one. Soobeanie became the rapper of the group for this comeback, and said that she wrote the rap parts herself.
Korean variety shows that she appeared in were SBS' "Star King," which she thought was super cool as it was her first one; "Idol Star Olympics;" and "Pops in Seoul" on Arirang TV.
Mnet's "Yaman TV" was the show she enjoyed the most, as there were no managers allowed on the set, and as a result she was more relaxed. Although she was grateful for the multiple invites on KBS' "Dream Team" (similar to the American game show, "Wipe Out"), it was her least favorite show because the obstacle games were really difficult and the competition was tough, since some of them were more familiar with the games as they were regulars on the show.
Group disbandment
The company had a hard time providing for the group's housing, food, and other necessities because of financial difficulties. On top of that, she realized she was being manipulated and didn't want to be treated like that, so she left the company along with the rest of the members. There was no formal announcement of the group's disbandment, but according to fans, each member posted a farewell message on Instagram in October 2017.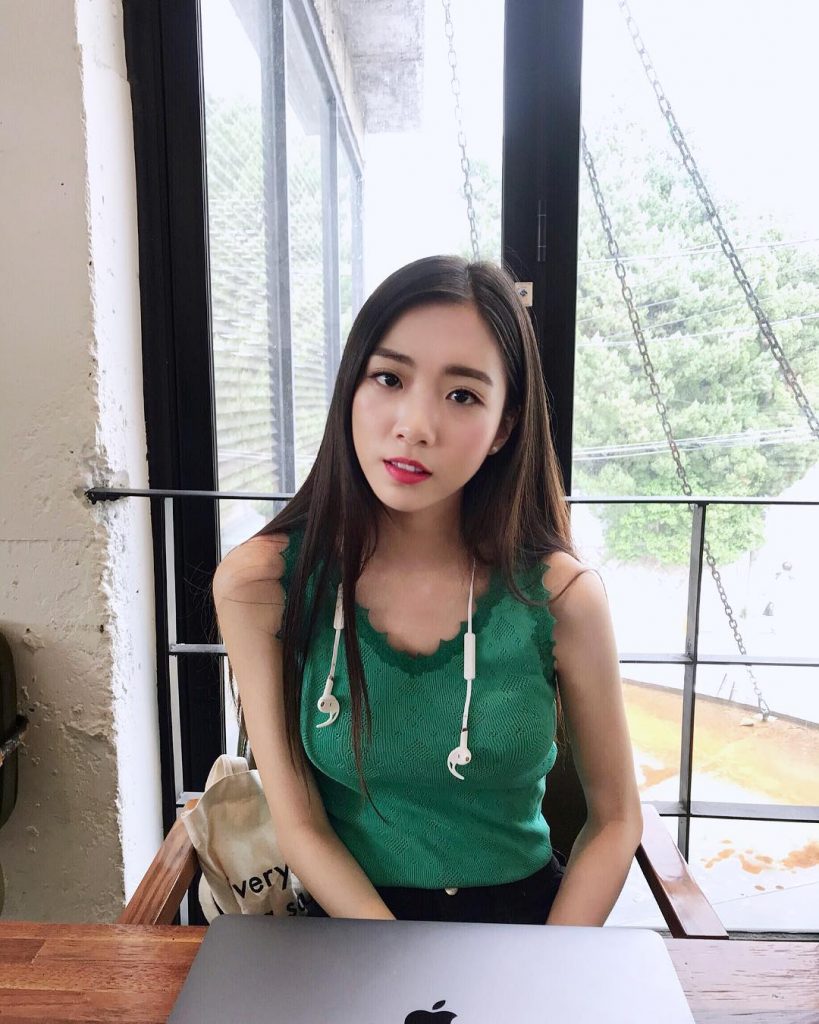 The members filed a lawsuit against the company, and it took two-and-a-half years before it was resolved, fortunately in the group member's favor.
As a YouTuber
She joined YouTube on 29 May 2018, and her channel's name is Soobeanie. She has close to 180,000 subscribers with 11.5 million views and counting.
Soobeanie was not that popular when she was an idol. However, she became known to many K‑Pop fans when she started posting about her experiences as a girl group member in the video series entitled "Idol Insider." Even though some of the information she revealed was already common knowledge among those who have been fans of K-Pop for some time, people were still interested in what she had to say. Some of the topics were about life as a trainee, idol contracts, dating, and other interesting tidbits about K-Pop.
One of the videos she posted in November 2018 became controversial, as it was about the rude and nice K-Pop idols she met when she was still active. She didn't name names, and only gave the initials of the groups involved as a hint, so some fans tried to guess who they were, and it became a hot topic for a while as they would debate in the comment section of that particular YouTube video or Tweet. The fans of the girl groups who were named by those who watched her vlog as being rude to Soobeanie and the staff, would lash back either at her or at the accusers.
Not all of her vlogs were about K-Pop as she also talked about her favorites, make-up, fashion, travels, and other items that would make her fans get to know her better.
She reunited with the ex-members except for Ye-eun, and they danced to their songs which she posted on her YouTube channel on 14 February 2020. They had fun even if they had forgotten some of the choreography and made mistakes in their formation.
Personal life
Soobeanie is 24 and currently single. If she is dating or seeing anyone, she is not sharing it with the public. Her company was not strict about dating when she was an idol, and wasn't forbidden to date, but was reminded not to get caught if she did.
Her ideal type of guy is someone very funny, caring, straightforward, and expresses his feelings to her.  She wants a guy who can speak Korean and English for them to communicate well, because she goes back and forth between the two languages, and sometimes she combines them to speak what she calls "Konglish."
She said that she wanted to get married within the next five years from her interview in December 2018. Career-wise, she said she wanted to go back to school – she planned to go to a fashion school before she went the K-Pop route, so she's thinking of pursuing it. She's not closing her door to singing, but she wanted to do other things first. However, she felt that she wouldn't become an idol again, as she thinks she no longer fits that "idol" concept.
Soobeanie still has plans of going back to live in the US and not necessarily in L.A. where she grew up, but not in the immediate future as she is enjoying herself right now in Korea. She and her mom went to L.A. on 17 March 2020 for a visit, and stayed there for three weeks. She had fun with her brother doing indoor wall climbing as well as with her best friend, going to her favorite burger place and having a sleepover.
who tho? place ur bets monbebes#MONSTA_X #GRACE #SOOBEANIE
-fel✨ pic.twitter.com/TDMHhn8Sp6

— fel✨| felix🍒 (@Felstans) March 1, 2019
Hobbies, favorites, rumors, and interesting facts
Her English name is Christine Park, and her stage name was Tina when she was an idol.
Favorites: 11 (number), fall (season), white (color), clapping hands and the girl raising her hand high (emoji), Hot Cheetos (snack)
She thinks salads are a waste of her money, and would rather buy burgers or tacos.
Her hobbies include collecting shoes, bowling with friends, going to nice cafes, and finding good music.
Going to Switzerland is on her bucket list.
She reads self-improvement books to help broaden her perspective on life.
She is myopic, nearsighted.
What she enjoyed most about being a K-Pop idol was performing on stage; trying on various hairstyles, hair colors, and makeup; traveling; and gaining friends.
What she didn't like about being an idol was the big difference in the treatment of those from a big company, to thosefrom a small one like theirs by some staff of the music shows; her group was being put down all the time. She also didn't like being unable to choose the album concept, song, or the parts of the song that she wanted to sing, because it's the producer who does that.
There was a time when the group's first meal of the day was at 10 p.m. after their performance, because the managers and CEO were too busy. They were placed on a diet at that time, in which they would only eat once a day, so it was really tough for them.
She developed anxiety when she was an idol because she couldn't speak her mind as the company might not like it, and she would get into trouble for it. She also had to act a certain way to maintain the image that was created for her.
She can imitate Lena Park's voice in singing and talking. Some fans say she looks like Jisoo of Blackpink.
She doesn't eat raw oysters anymore, as she's had food poisoning eating them in the past.
"M Countdown" was the music show she hated going to the most, because as a rookie group they had to share the backstage room with other rookies, which means that the staff, dancers, make-up artists, and managers were all there. Although it is a big room she was intimidated, and felt her energy draining because it was hectic with too many people in it.
She dislikes all the music videos that her group did.
She was asked to participate in survival reality shows such as "Idol Rebooting Project: The Unit" and "Produce 48," but was involved in a lawsuit at that time, so she couldn't do them. Also, one company asked her to sign up with them and said they're going to put her in the competition show as one of their trainees. She refused to do it as she didn't want to lie about her status in the company.
There is another singer with the same name and age as her, who debuted as a member of Dal Shabet in 2011.
Appearance
She is 5ft 5ins (1.66m) tall, weighs around 95lbs (43kg), and has a slim build. She has brown hair and black eyes.
Net worth
According to sources, her net worth is estimated at over $300,000, as of September 2020.