Euijin, a South Korean singer, dancer and rapper, is a member of the K-Pop boyband, BIGFLO. He became well-known when he joined the reality TV survival series, "The Unit: Idol Rebooting Project," and won a spot in the temporary boyband called UNB. Later on, he made his solo debut with the release of his first extended play, "E:motion."
Just a simple reminder that article is created and owned only by kpopwiki.org. Article cannot be re-published in any other pages or documents. Copyright is protected by DMCA. All found copies will be reported.
Original source: https://kpopwiki.org/who-is-lee-euijin-bigflo-unb-daonez-bio/
Early Life and Family, Educational Background
Lee Euijin was born on 15 February 1990, in Seoul, South Korea. Nothing is known about his early life and family, nor about his educational attainments.
Career
Euijin has been in the entertainment business for quite some time. He became a member of three K-Pop (Korean Pop) boybands and one dance crew, before he was given the chance to debut as a solo artist.
[📢] 잠시후 오후 8시 라이프타임 #뷰티타임 에 #의진 이 출연합니다.

엠씨 뷰티의진을 만날 수 있는 뷰티타임! 어떤 모습일지 궁금하다면 잠시 후 라이프타임 채널, 뷰티타임에서 만나요😊 pic.twitter.com/oTdFgKpQ0R

— 이의진(LEE EUIJIN) (@LEJ_officialtwt) September 20, 2019
First Boyband – A.Cian (2014-2015)
On 31 October 2014, Euijin, who was still using the stage name Lo-J, debuted as a member of a boyband called A.Cian, which is a combination of "Ace of Asia" and "Magician," under Wings Entertainment. He wasn't an original member of the group, as they debuted two years prior to his inclusion. He was added when some of the members left, and given the position of the leader as well as the main rapper of the group. Due to internal problems with the changing of management in the company, Euijin opted to leave them sometime in 2015. For about a year or so, he performed with A.Cian for the promotions of the mini-album, "Ouch," and the digital singles "Somebody to Love" and "Magic Girl".
Second Boyband – BigFlo (2017-current)
Euijin's second boyband called BigFlo debuted in 2014, and he only joined the group in the early part of 2017 when three of the original members left for personal reasons. It was during this time that he stopped using his stage name, and just used his real name. Euijin was given the position of the lead rapper and main dancer of the group. On 15 February 2017, the boyband released its fourth EP entitled "Stardom," with six tracks including "Better Life," "Sometimes," and the title track. Unfortunately, even after promoting it in popular music shows, the songs didn't make it to the chart. Music critics said that the title track was full of repetitive hooks that didn't have a real sense of melody. They said that instead of showing the group's potential, it was just a song that proved they have swag, and that it wasn't the kind of sound on which to build a career.
Third Boyband – UNB (2018-2019)
Nothing seemed to be working out for Bigflo, and to help boost the group's popularity, Euijin along with Lex joined a reality television survival series called "The Unit: Idol Rebooting Project." This show aimed to give an opportunity to singers who had debuted but without notable success, to showcase their talents guided by respected mentors from the entertainment world. This was their second chance to be popular – or last chance for some – and make it big in the music industry. The contestants were given missions that tested their singing, dancing and rapping skills. The show was aired on one of the mainstream channels in South Korea, KBS, and ran from October 2017 up to February 2018.
Euijin experienced rigorous and intense competition, but was able to clinch a spot in the top nine by garnering a total of 164,838 votes and finishing in 2nd place. He was included in the temporary boyband called UNB; most of these boys belonged to active K-Pop boy groups, and each would be on hiatus from their group until they finished the one-year contract with UNB. On 7 April 2018, backed by an established entertainment agency and TV network, Euijin debuted with the new group. He and eight other members – namely Jun (U Kiss), Feeldog (Bigstar), Hojung (Hotshot), Daewon (Madtown), Chan (ACE), Kijoong (IM), and Ji Hansol (New Kidd) – made their debut with the release of UNB's first EP called "Boyhood," consisting of six tracks including two double title tracks "Only One" and "Feeling."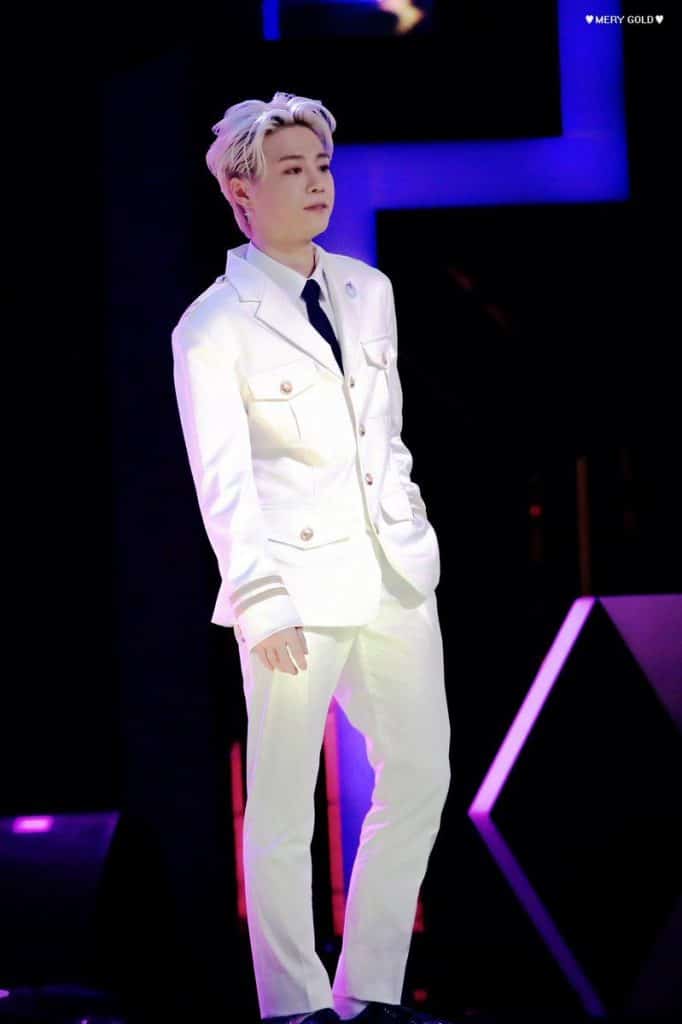 They had their grand debut showcased in a popular music show, "Yoo Hee Yeol's Sketchbook," aired on KBS. The EP peaked at No. 2 on the South Korean Gaon Album Chart with over 46,000 units sold, and landed at No. 40 on Japan's Oricon Album Chart, selling almost 3,000 units.
UNB also released another EP, "Black Heart," on 28 June 2018 with eight tracks including "Moonlight," "After the Rain," "Dancing with The Devil," and the title track of the same name. It peaked at No. 7 on the Gaon Album Chart, with almost 50,000 units sold, and at No. 46 on Oricon Album Chart with a total of 2,500 units sold.
The group enjoyed moderate success both in South Korea and in Japan; it wasn't an overwhelming one to justify extending the member's contract and continue promoting as UNB, but it was way more successful than they achieved with their own current groups.
They even won a couple of awards – the New Star Award (Singing Category) from Asia Model Awards, and the Music Star Award from Soribada Best K-Music Awards. They were also nominated in two categories at the Golden Disc Awards – Rookie of the Year and Popularity Award. After a series of concerts in key cities in Japan, UNB officially disbanded on 27 January 2019.
"Somebody" – a Dance Dating Reality Series
Just afterwards, Euijin joined a dance dating reality television series called "Somebody", aired on Mnet. It doesn't involve dance survival competition missions, but is a dating show with male and female dancers as the participants. They used their dancing skills to express their emotions to someone who sparked his or her interest. In the first episode, he danced to Charlie Puth's song "We Don't Talk Anymore," and after 10 episodes and a month-long stay in one house, he and a street dancer named Lee Soo Jung ended up as a couple in the final episode.
Back with BigFlo
After 18 months and with Euijin's rising popularity, BigFlo released their fifth EP entitled "Emphas!ze" on 18 August 2018. It consists of six tracks, but basically, it only has three new songs including the title track, "Upside Down," "P.M.P" (Problems Make Problems), and "Your Friend." The other three are the Intro and instrumental versions of the other songs. The EP entered the top 20 and peaked at No. 16 on the Gaon Chart, and sold way more than their previous releases, but not enough to consider it successful. Music insiders felt that people have forgotten about BigFlo due to the long intervals between album releases, even if the "Emphas!ze" EP received great reviews compared to its predecessor.
As a Solo Artist
While the entertainment agency is still mulling over what to do with BigFlo as the group entered into a temporary hiatus, Euijin debuted as a solo artist with the EP entitled "E:motion." He dropped his solo EP on 26 June 2019 with a fan meeting on the same day. The EP has five tracks including "Like It," "Equal," and the lead track, "Insomnia," which he performed in popular music shows such as KBS' Music Bank, SBS' Inkigayo, Mnet's "M Countdown," and MBC's Music Core.
Personal Life
Fans are divided on Euijin's dating life right now. Normally, K-Pop idols are quite private and would never attempt or admit to dating publicly.
Aside from the fact that their contracts forbid them to date in the first three to five years after debut, it is taboo to talk about it. In the first episode of "Somebody," he said that he wanted to break the prejudice that idols can't date, and that is one of the reasons he joined the show. As mentioned above, he ended up choosing someone during the final episode, however, some viewers can't help but wonder if it was all scripted, as many dating shows are known for doing that. Some fans believed he was sincere with his pronouncements, as he is already considered old for an idol. On the other hand, fans think it was just for show, as all his interactions with Soojung were done in front of the camera.
In an interview after the show was aired, Euijin said that they are still in the 'getting to know you' stage, as one month isn't enough to profess true love.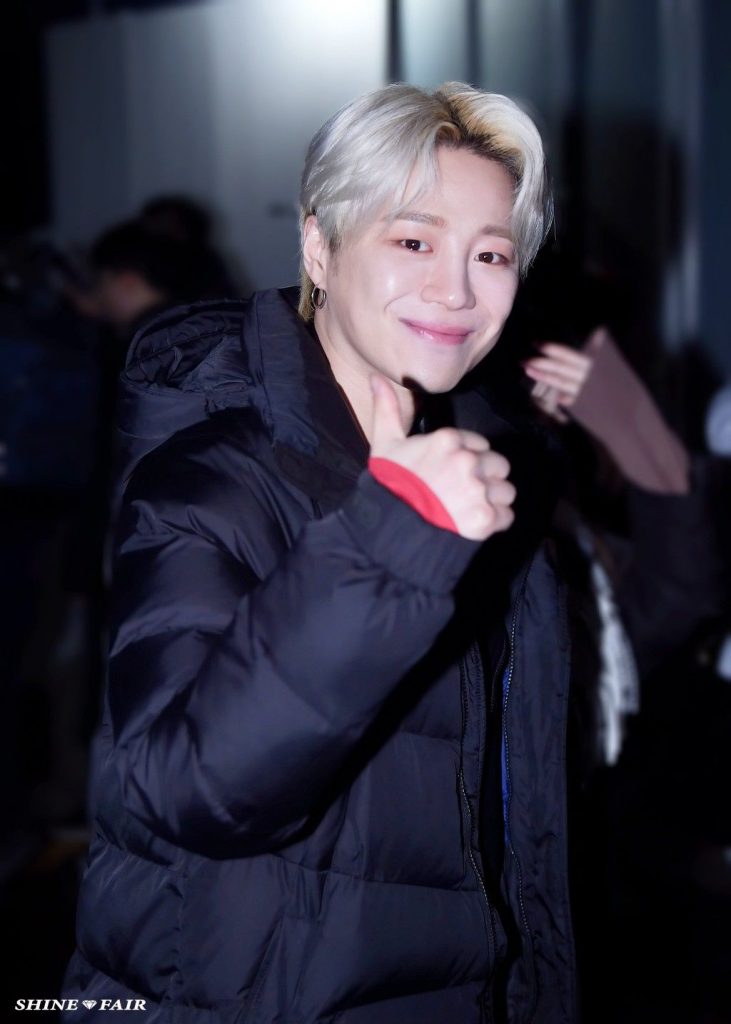 Hobbies, favorites, rumors, and interesting facts
Euijin's love for dancing led him to become a member of a street dance crew called DA'ONEZ in 2015. He still proudly considers himself a member, and continues to support them. He hired them to be his back‑up dancers in one of his promotional activities.
Shopping for clothes and hats is one of Euijin's most favorite things to do, and when he finds a design that he likes, he buys them in different colors.
One of Euijin's happiest moments was when he ended up in 9th place during an elimination round in the reality show, "The Unit," instead of the time when he ranked first. He did find it strange to feel that way, but it's something he couldn't explain.
His friendship with Seyong, another competitor in "The Unit," didn't break despite their disagreements during the show, as they both accepted that it was a survival program.
Having the same name with another idol (Euijin of Sonamoo) in the K-Pop music industry is such a hassle, and sometimes humbling particularly if the other person is more popular, but this inspired Euijin to work even harder and to do better.
He'd already completed his military service as mandated by the South Korean constitution, before he debuted as a member of A.Cian.
BIGBANG, who are K-Pop superstars, are his role models, as he aspires to belong in a group with distinct and unique colors like them.
Euijin's resemblance to Jimin, one of the members of the world's biggest boyband, BTS, is often noticed by fans. He is quite thankful for it, as he considers Jimin as a talented senior, and it inspires him to do his best.
Depending on his hairstyle, Euijin can also pass as a doppelganger of popular actors Yeon Jung Hoon and Chun Jung Myung. Sometimes fans say he looked like Shinee's Taemin, and these comparisons sometimes embarrass him.
His ideal types are the beautiful actresses Song Hye Kyo of "Descendants of the Sun", and Han Ji Min of "Miss Baek."
Euijin would never take any career opportunity for granted, as evident in the actions he took after sustaining an injury because of a fall that happened during a practice routine in the show, "The Unit." There was around a 5-centimeter laceration near his eyebrows, and after he got 15 stitches in hospital, he went back to the practice room.
Shindong of Super Junior is one of his close friends, and has made several Tiktok videos with him.
He likes to go biking along the Han River in the middle of the night.
Euijin took the Myers-Briggs Type Indicator (MBTI) personality test, and his result was ESFP (Extraverted, Sensing, Feeling, Perceiving). They sometimes call it the entertainer personality, which means friendly, adaptable, loves to be around people, talkative, and playful.
Appearance
Euijin is 5ft 7ins (1.71m) tall, and weighs around 135lbs (61kgs). He has black hair and dark brown eyes. During promotional activities, expect Euijin to be sporting various hair colors, as he would often dye his hair including brown, blond, and grey.
Net Worth
According to authoritative sources, Euijin has an estimated net worth of over $300,000 as of October 2020.