Jo Dong-rim – better known as Mad Clown – is a South Korean rapper and songwriter, born on 25 March 1985, in Evanston, Illinois USA.  He's best recognized for his song "Stupid in Love", and his album "Ferocity".
Just a simple reminder that article is created and owned only by kpopwiki.org. Article cannot be re-published in any other pages or documents. Copyright is protected by DMCA. All found copies will be reported.
Original source: https://kpopwiki.org/who-is-kpop-rapper-mad-clown-age-girlfriend-net-worth/
Early Life
Born into a South Korean family, Jo Dong-rim didn't have the opportunity to grow up in the US as his family moved back to their home country when he was a year old. His father is a professor of Transportation Engineering, and his mother is a writer.
When Dong-rim was 14 years old, his parents sent him to study in Canada, where he lived for a year and half until he moved again, this time to Colorado, USA.
After his high school matriculation, Dong-rim enrolled into College to study sociology, however, he dropped-out after a few semesters. When asked about the reason he didn't graduate, he said: 'I couldn't. I quit college 'cause it was kind of too much for me to like… stay in the States by myself.' Finding his parents understood his situation, he went back to South Korea the same week of his withdrawal.
He declared that he didn't have many friends during his stay in the US, and his studies didn't please him. However, not everything was bad for him in the time he spent in the US, as he became enthralled by the hip hop community, and started practicing break dancing.
Career
Early Steps
Already a fan of the late rapper 2Pac, back in South Korea Dong-rim decided to pursue a career in rap. He joined an agency named Soul Company, with which he released his first single in 2008 entitled "Luv Sickness", featuring rapper Junggigo, followed by another single "Farewell". However, neither of these songs entered the charts in his country. It was then he adopted the name "Mad Clown".
Two years later in 2011, Mad Clown released his first album, "Anything Goes" and its lead single "Basil", featuring Brother Su. Although the single didn't chart, the album reached 55th position in Gaon's list.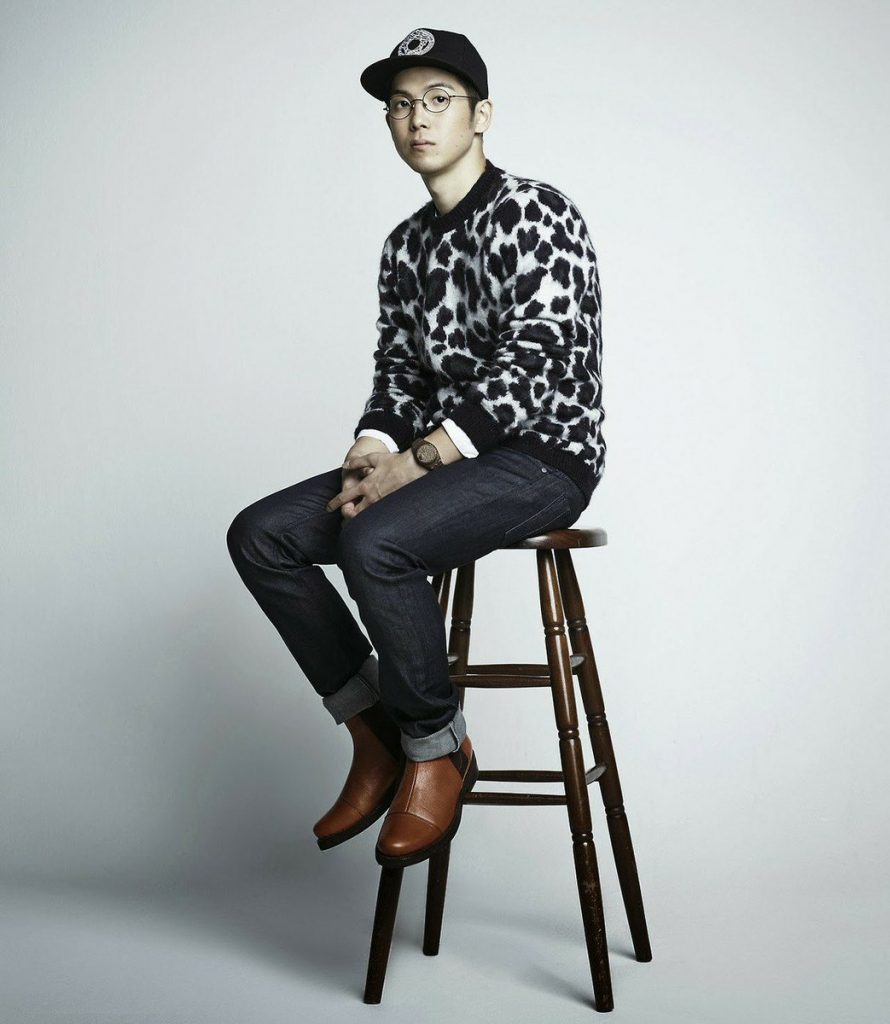 Show Me The Money
In 2013 Mad Clown participated in the second season of "Show Me The Money", a TV survival show centered on rappers and hip hop artists, who demonstrate their ability in a series of challenges that can ultimately bring them to stardom, and singed by a major label.
Although Mad Clown didn't win the show, he caught the attention of Starship Entertainment, which signed him under its division Starship X – Mad Clown's previous label, Soul Company had been closed-.
Stupid Love and Other Collaborations
Under the management of Starship Entertainment, Mad Clown collaborated with Sistar's member Soyou for the song "Stupid in Love", which topped the principal charts of his country after its release in September 2013.
Despite his extraordinary success, Mad Clown was strongly criticized for becoming a mainstream artist: 'It's true that some hip-hop fans have criticized me since I've started doing activities within a major label, as they ask if what I do is hip-hop. However, it is fun for me to work with Starship. Even for the choice for my title track, I followed the agency's opinion because I think they're better than me to judge the songs from the mainstream point of view. But that doesn't mean it erases my own style.'
In April 2014, Mad Clown collaborated again, this time with Sistar's member Hyolyn with whom he released his track "Without You". Regarding this work, Mad Clown declared: 'Her vocal tone is good, and she's a good singer. Hyolyn is also with me for the TV promotions for "Without You". She's very fun and is full of energy. She jokes a lot to make me feel comfortable.'
"Without You" reached number four on Gaon, and was the lead single of his Extended Play (EP) entitled "Ferocity", released on 4 April 2014: 'In addition to my title track, "Stalker", "Kkaengkap", "Ggeom", "Skin scent", all these songs are done with the style I have since I've been on the underground scene and this album is about the stories I wanted to tell. If you listen to the whole album, you'll be able to know more about who I am today.'
In the same interview, Mad Clown also declared he wasn't very keen about appearing in variety shows, and would instead prefer to be on stage: 'I think there's a limit to what I can show in TV music programs; many artists feels the same …if I get the opportunity to do it, I'd like to headline my own concert around the end of the year and show my fans who I really am.'
In December 2014, Mad Clown was featured in Melody Day's song "Anxious", revealing that he was a mentor in the survival show for Starship Entertainment's trainees "No Mercy".
More Music and Debut as Producer
In 2015 Mad Clown's third EP, "Piece of Mine" was released, charting in eighth position on Gaon. The main single "Fire" featuring Jinsil reached the top position of the music lists, becoming the rapper's second single to do so.
In 2016, Mad Clown made his debut as a producer in the fifth season of "Show Me The Money", in which he was also a judge. At the end of the season, he expressed his gratitude for the opportunity to appear once again in the show that brought him to fame.
In 2017 Mad Clown was a judge in "High School Rapper 1", and was a contestant in "Show Me The Money 777".
In 2018 the rapper announced that he was leaving Starship Entertainment, in a heartfelt post on his Instagram account: 'Five years have passed since I decided to join Starship… my contract with the agency has ended today. We talked a lot about the indications that each of us expect to take, and Starship will encourage me while I take my own road as an artist'.
Personal Life
In 2014 Mad Clown was spotted walking alongside fellow singer Hyolyn while they were collaborating for their song "Without You", starting rumors of a possible romance. However, neither of them confirmed the relationship.
In May 2016 it was announced Mad Clown was marrying his long-time girlfriend, who is not into the entertainment industry.
The artist was congratulated by fellow rapper San E with the words: 'A marriage that cannot be trusted by Jo Dong-Rim'.
Two months into the marriage the couple announced they were expecting their first child, though no further details were revealed.
Net Worth
As of late 2020, Mad Clown has an estimated net worth of over $1 million, which is a result of his successful career as a rapper.
Physical Appearance
Mad Clown's weight is unknown, though he has a slender build and a young appearance. He's 5ft 6ins (1.71m) tall.
Curiosities
He said the only variety TV show he was interested on appearing in was "Laws of the Jungle".
He likes to listen to music all by himself.
In 2018 Mad Clown toured the US along fellow rapper San E, who praised his practical personality during an interview: 'Mad Clown is weird. He's a really free man. Most people touring for a month would think to pack a lot of stuff, right? He just packed two t-shirts, a pair of pants and a pair of shoes.'
Mad Clown carries a plastic bag with him on his tours, which he argues brings him a sense of confidence. When asked what's inside the bag, he said: 'I have my glasses, my other glasses, my PSP, my headphones, my beanie…'.
Unsurprisingly, Mad Clown has declared that he's not into fashion.