Taehyun is a South Korean vocalist, dancer, rapper, and songwriter, who became famous when he debuted as a part of Big Hit Entertainment's five-member boyband, TXT, dubbed as a monster rookie group in South Korea for making it on Billboard 200 at No.140 with their debut album, "The Dream Chapter: Star."
Just a simple reminder that article is created and owned only by kpopwiki.org. Article cannot be re-published in any other pages or documents. Copyright is protected by DMCA. All found copies will be reported.
Original source: https://kpopwiki.org/the-untold-truth-of-txt-member-taehyun/
Early life and family
Kang Taehyun was born on 5 February 2002, in Gangnam, Seoul, South Korea. His parents raised him and his sister who is four years older than him.
He learned to speak in English when he was very young. He was around six or seven years old when he started to become part of tutorial videos for kids and advertisements for learning English.
Educational background
He attended Hakdong Elementary School and Eonbuk Middle School. He is currently enrolled at Hanlim Arts School.
Career
First steps
Taehyun used to be a child model and appeared in several local advertisements at that time. He retained his good looks as he grew older, and as a result, many entertainment companies were trying to scout him. Rumor has it that several casting agents were present during the entrance ceremony of his high school to check him out. However, it was Big Hit Entertainment that successfully recruited him.
Taehyun received a text message from Big Hit one day saying they were at his school to see him because they have heard of him having great visuals. However, he didn't come out and the employee who was waiting for him at the gate managed to get his number from his friend who's leaving the school premises and contacted him.
After receiving an invite from the company to audition for them, he showed up one weekend and sang Kim Jaejoong's "I'll Protect You" and Justin Bieber's "Boyfriend." He passed the audition and officially became a trainee on 1 March 2016.
Taehyun was trained for three years before he made his debut as a member of the Korean Pop (K-Pop) male group called TXT, which stands for Tomorrow X Together pronounced in Korea as "Tomorrow by Together." In a short clip they released, they explained the meaning behind the name as being different but exploring and working toward one dream together.
The other members of TXT are Soobin as the leader, Yeonjun, Beomgyu, and Huening Kai. Unlike other K-Pop boybands, they do not have fixed positions in their group except for the leader.
Although everyone was trained, there would naturally be one member who would outshine the rest in singing, dancing, or rapping and this was how the roles in the group were usually determined. The positions including the main vocalist, main dancer, and main rapper affect line distribution in the song and placement during performances. However, according to Taehyun, the part each member plays would depend on every song they would release.
Their debut was highly anticipated when it was announced as early as 2017 by Big Hit Entertainment founder, Bang Si-hyuk, as they were the second idol group that the company would be launching after BTS, the biggest boyband in the world. The company said that TXT is 'a bright and youthful boyband where each member is different from one another, shining in their own way to create a synergy.'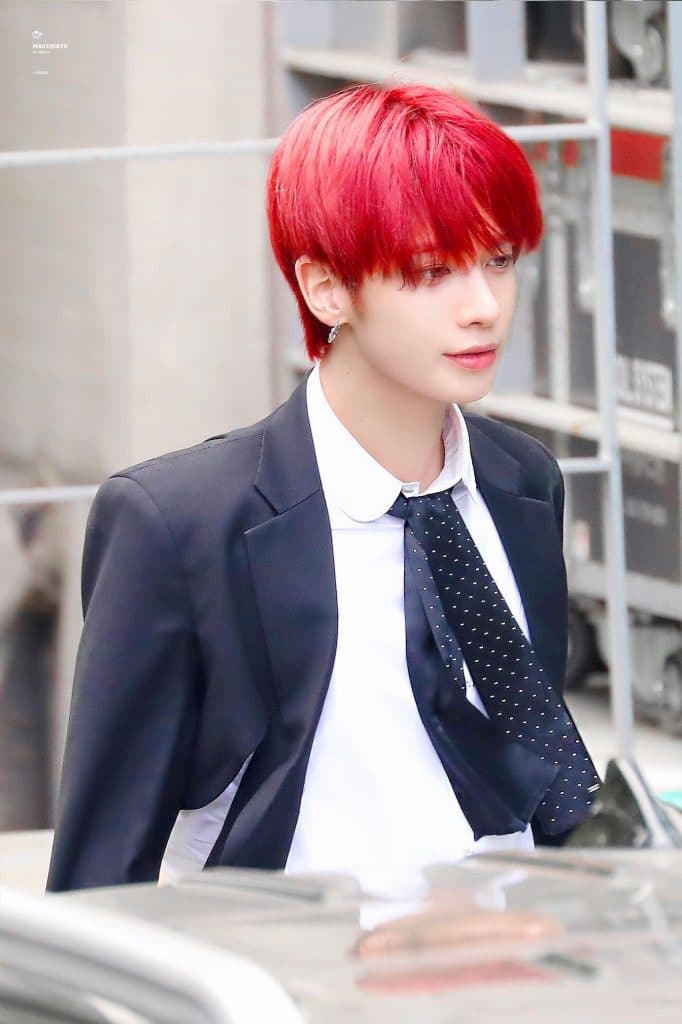 Taehyun and the boys' first extended play entitled "The Dream Chapter: Star" was released on 4 March 2019 by Big Hit Entertainment and the American record label, Republic Records. Mnet aired the television special, "Tomorrow X Together Debut Celebration Show," that same day and the group held their debut showcase the next day at the Yes24 Live Hall in Seoul in which they performed three of their tracks such as "Nap of the Star," "Blue Orangeade," and the lead single, "Crown," for their fans. The five-track EP claimed the top spot on South Korea's Gaon Album Chart upon release and was later awarded the Platinum certification by the Korea Music Content Association (KMCA) for exceeding 250,000 copies sold in 2020.
Their popularity in the country was further established when their lead single gave them their first music show win through SBS MTV's "The Show" on 12 March 2019 followed by two more from "M Countdown" and MBC M's "Show Champion." This is a career milestone every K-Pop group wants to reach as it signifies their song was No.1 in Korea for that particular week. Winning is not that easy considering there are several artists competing for it with their newly released singles every week. The official music video for "Crown" on YouTube has reached around 15 million views for the first 24 hours with 2.3 million likes.
TXT topped the Billboard Emerging Artists Chart along with their EP debuting at No.1 on Billboard's World Albums Chart having 4,000 unit sales and entering Billboard 200 at No.140. It ranked No.1 on the iTunes Albums Chart in 44 territories.
The lead single peaked at No.1 on Billboard's World Digital Song Sales Chart. They certainly lived up to the hype of being the "next BTS" with the kind of success their debut album achieved.
Further success
Just two months after their debut, Taehyun and the boys held their showcase tour in the United States with tickets that were sold out in less than a day after it was made available. The "Tomorrow X Together Showcase: Star in US" kicked off in New York on 9 May followed by Chicago, Orlando, Atlanta, and Dallas with the final show in Los Angeles on 24 May with a total of 12,000 attendees.
Before they left for the US, they met BTS members backstage after their performance on a music show in which their label mates gave them some pointers and assured them that they would do great on their tour.
Rapmon shared his discovery of the 10 photos of Jungkook in Taehyun's Kakaotalk profile history. Taehyun has been a fan even before he debuted and was elated at meeting the person whom he admires and respects the most. Their adventure in the US was aired on their reality show, "One Dream.TXT."
They were also invited to perform at the iHeart Wango Tango 2019 Concert in L.A. and Korean Wave Convention or KCON 2019 in NY as well as Tokyo Girls Collection's Autumn/Winter Fashion Show and Kansai Collection's Autumn/Winter Fashion Show in Japan.
A comeback was scheduled in August but it was postponed due to Soobin, Huening Kai, and Taehyun having conjunctivitis or "pink eye" and with Yeonjun still recovering from back pain.
On 22 August, they announced the official name of their fandom was MOA, which stands for "Moments of Alwaysness" or "to gather." It means that TXT and their fans gather pieces of each other's dreams to complete one dream, according to the post on the group's official Twitter account.
The release of Taehyun and the boys' studio album, "The Dream Chapter: Magic," in October 2019 proved they are indeed a phenomenal rookie group. It topped the Gaon Album Chart with over 124,000 copies sold on that week alone and eventually sold more than 250,000 copies, making it certified Platinum by the KMCA in 2020. They performed three tracks from the album such as "Magic Island," "Angel or Devil," and the lead single, "9 and Three Quarters (Run Away)," on music shows.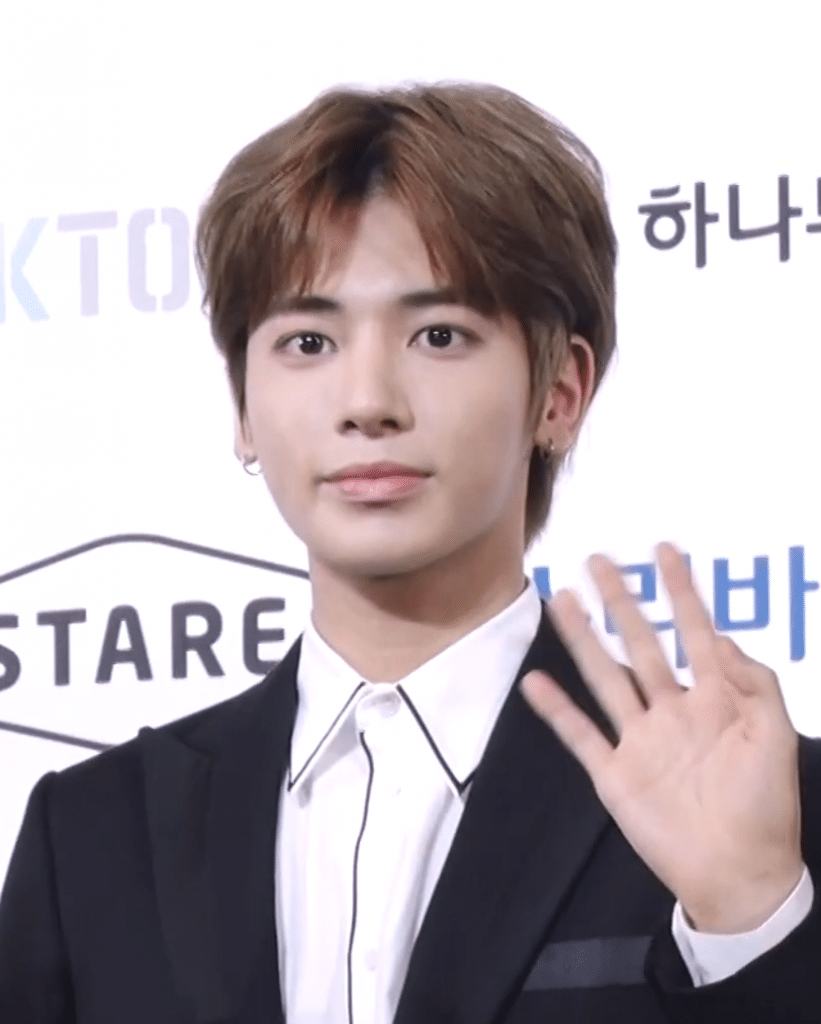 The album topped the iTunes Albums Chart in 25 countries. It also reached No.1 on the Billboard World Albums Chart with 2,000 copies sold and entered the Heatseekers Album Chart at No.6. Four out of eight tracks entered the World Digital Song Sales Chart. The lead single also made it on the list of Billboard's "The 25 Best K-Pop Songs of 2019" at No.4, BuzzFeeds's "30 Songs That Helped Define K-Pop in 2019" at No.6, and Dazed's "The 20 Best K-Pop Songs of 2019" at No.2.
TXT won the Rookie of the Year Award from several award-giving bodies including Mnet Asian Music Awards, "Seoul Music Awards," "Melon Music Awards," and "Golden Disc Awards."
Taehyun and his group released their debut Japanese single album, "Magic Hour," in January 2020, which contains the Japanese versions of some of their hit songs including the lead single, "Run Away," peaking at No.2 on Japan's Oricon Singles Chart and was certified Gold by the Recording Industry Association of Japan (RIAJ) for exceeding 100,000 units sold.
The commercial success of this single didn't come as a surprise considering that the previously released Korean EP and studio album charted at No.3 and No.11, respectively, on the Oricon Albums Chart.
"The Dream Chapter: Eternity," the second EP released in April, peaked at No.2 on the Gaon Album Chart and was certified Platinum by KMCA as it sold over 350,000 copies. It reached the top spot on the Oricon Chart with over 44,000 copies sold and No.4 on the Billboard World Albums Chart. It also topped the iTunes Albums Chart in 50 regions. The EP consists of six tracks including "Drama," "Puma," "Eternally," and the lead single, "Can't You See Me."
Taehyun did a cover of "Episode" by Gallant and posted it on social media in May, and the American singer praised him on Twitter after listening to it. Some fans are wondering if there's a possibility for collaboration between the two considering Gallant has worked with K-Pop artists before such as Eric Nam, Monsta X, and Tablo of Epik High.
TXT released another Japanese single, "Drama," in August consisting of the Japanese versions of previously released Korean lead tracks and an original song entitled "Everlasting Sunshine." It was certified Gold by the RIAJ and peaked at No.3 on the Oricon Singles Chart.
The third EP entitled "Minisode1: Blue Hour" was released in October 2020, and it peaked at No.3 on the Gaon Album Chart with over 450,500 copies sold receiving Platinum certification from the KMCA. It topped the Oricon Albums Chart with more than 44,000 copies sold. In the US, the album made it to the top of the Billboard World Albums Chart and entered the Billboard 200 at No.25. The group ranked No.1 on the Billboard Emerging Artists Chart.
During their comeback performance on a music show, Taehyun was spotted wearing a finger guard. Apparently, he fractured his right pinky while filming a variety show and the doctor advised him to wear a guard to ensure that the finger will heal fast.
As a songwriter
When it comes to songwriting, Taehyun prefers to write the melody while he records. When he is inspired or in the zone, he can write as many as three songs in 30 minutes. However, there were also days when he couldn't write even a single verse. He was first given the chance to be part of the creative process of the album in their second EP with the fourth track, "Maze in the Mirror." Three tracks from the third EP such as "Ghosting," Wishlist," and "Way Home" were also co-written by Taehyun.
From the time the group debuted up to the present, some K-Pop fans refer to them as the next BTS and this puts tremendous pressure on them. Big Hit CEO said that the two groups are different in that BTS started at the bottom and they were given the chance to grow whereas TXT had a highly successful debut and it's difficult to showcase growth when you are starting on a higher level. According to Taehyun, 'It's true that there is pressure but I believe in myself and believe in our group members. So, I think we're able to overcome this.'
#taehyun: tag me! pic.twitter.com/jNSS3HZn7o

— ً (@tyunogb) December 29, 2020
Personal life
Taehyun is 18 and single. Although there is no confirmation on dating restrictions for the first three to five years after his debut that is included in most K-Pop artists' management contracts, there is no news of him dating anyone. A dating ban is usually imposed on members of idol groups to ensure they would focus solely on work. Aside from that, dating is considered a scandal in K-Pop, and it has the potential to ruin the image of the artist and affect his or her group as most fans are possessive of their favorite idols.
When asked if he knew what was being said about him online, he said he does not check every day but whenever they have performances or released a music video, he would do it the whole day to get feedback.
He lives in the dormitory provided by the agency and shares a room with Huening Kai.
Hobbies, favorites, rumors, and interesting facts
Nicknames: Sarangdoongee, squirrel
His hobbies include swimming and playing football.
Favorites: yellow (color), "Inception" and "Schindler's List" (movie), R&B (genre), summer (season), soccer (sport), iced caramel macchiato (coffee flavor)
His cat's name is Hobak (pumpkin in English). He owns an albino corn snake that he named Aengdu.
He believes in aliens.
He doesn't eat spicy food and is allergic to soy milk.
His eyes do not close all the way when he's sleeping.
Appearance
He is 5ft 8ins (1.77m) tall, weighs 121lbs (55kgs), and has a lean build. He has black hair and dark brown eyes. Taehyun has dimples on his cheeks with the one on the right side more prominent when he smiles or grins.
Net worth
Kang Taehyun has an estimated net worth of $60,000 as of December 2020 according to sources.