Park Hye Won, better known simply as HYNN, is a South Korean soloist, whose rise to stardom was attributed to her participation in a reality TV survival singing competition, "Superstar K." She ended up in 3rd place during the semi-final round of the competition. Later she debuted with the release of a non-album single, "Let Me Out."
Just a simple reminder that article is created and owned only by kpopwiki.org. Article cannot be re-published in any other pages or documents. Copyright is protected by DMCA. All found copies will be reported.
Original source: https://kpopwiki.org/who-is-hynn-kpop-singers-age-height-parents-net-worth/
Early Life and Family
Park Hye Won was born on 15 January 1998, in Incheon, South Korea. Little else is known about her early life and family.
Educational Background
She went to the local grade school and high school in Incheon, and subsequently graduated from Dongduk Women's University in Seoul.
Career
HYNN was just like many young girls, dreaming of becoming a Korean pop (K-Pop) artist. With the competition so high in the South Korean music industry, most of these girls would go through an audition with several entertainment agencies, and join a rigorous training program. However, some of them would like to skip the training process that could last for three to five years or more, depending on the age and skills of the trainee.
First Steps – "Superstar K"
Backed by her powerful voice and strong inner confidence, Hynn – who was still using her real name at that time – went to take another route to stardom by joining Season 8 of the reality television talent survival series entitled "Superstar K."
In a span of four months, from 22 September to 8 December back in 2016, she battled with other contestants for a chance to pursue a musical career, and prize money of 500,000,000 won –  roughly around $472,000 at that time – to be used for producing songs for the winner's solo debut. Instead of going through years of being mentored by vocal and dance coaches, she chose to compete each week, and risked elimination by the resident judges.
In Round 1 of the survival series, the producer gave her just 20 seconds to convince the judges of her potential, and if they liked her voice, each of the seven judges had the power to extend the allotted time by pressing a + button until the contestant finishes the song. She impressed the judges by singing Ailee's hit song entitled "Higher" – Ailee happened to be one of the judges, and she was quite happy with HYNN's rendition.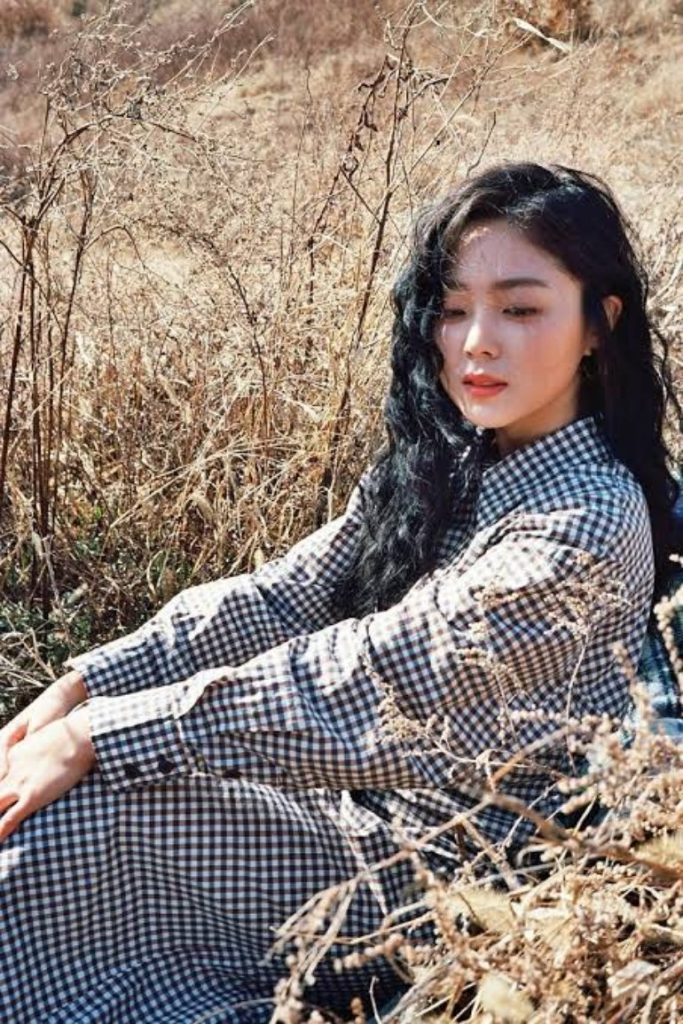 From the get-go, the audience already knew that HYNN had the appropriate skills to get into the top four, as she breezed easily through the early rounds of the competition. During the Finals Top Ten episode, she received the highest average score percentage from the judges with 94%, giving an impressive rendition of Yoon Bok-hee's hit song, "Move," but the  winner would have to get the highest score not only from the judges but also from the voting public.
As predicted by many, HYNN made it to the top 4 but was eliminated during a special stage, singing songs of one of the most iconic South Korean singers, Kim Gun Mo. She only received 89% which is the equivalent of 624 points.
Adding 517 points from SMS and online voting would give her a total of 1141 points, and third place in the rankings.
Debut Year
The TV reality show, "Superstar K," released digital versions of the songs Hynn sang in the show in 2016, including "Lonely Night" (Top 17), "Move" (Top 10), and "Stand Up For You" (Top 8). She also contributed to the original soundtrack album of the South Korean drama series, "The Hymn of Death," which stars Lee Jong Suk and Shin Hye Sun, singing one of the theme songs, "Falling In Love."
They weren't considered as her official debut releases, but on 28 December 2018, her ultimate dream of releasing her own song became a reality. Her debut "Let Me Out," a non-album single, unfortunately didn't capture the public's attention, possibly due to the fact that she wasn't signed to any big entertainment company in South Korea, and so it wasn't promoted properly.
Platinum Certification for First EP
It took her another year with another record label, New Order Entertainment, and a new stage name, HYNN, to release her first extended play (EP), entitled "The Lonely Bloom Stands Alone." It was available on 31 March 2019, and consisted of four songs including "Ballade for Spring" featuring NILE, and the title track along with the instrumental versions of both songs. Unlike her debut song, her EP was a huge hit, and peaked at No. 7 on the South Korean Gaon Album Chart. It was eventually awarded Platinum certification from the Korea Music Content Association (KMCA) for having been streamed more than 100 million times.
Encouraged by this success, she release another EP, "Bad Love," on 12 November 2019, only available digitally. It has eight songs including "Dear My Friend," "Snow Flakes," "Last Train," and the title track along with the instrumental versions of the aforementioned songs.
Collaboration with other Artists
Through the songs that she has been releasing, HYNN has continuously gained respect from colleagues in the music industry, and her powerful voice has led her to be invited to collaborate with other popular South Korean artists.
HYNN lent her voice for the song "Whistle To Me" – originally sung by Lee So Young – as part of a compilation album entitled "Immortal Songs: Singing the Legend." She also collaborated with Yoo Hee Yeol on the song "You Are Already a Good Person To Me." When MC Mong made a comeback in 2019, he also featured HYNN in the song "I Know," from his album "Channel 8."
While she has collaborated with popular artists, HYNN has also been generous enough to lend her voice to new artists such as Im So-Eun, also known as NC.A, which stands for New Creative Artist. Hynn featured on So-Eun's song, "No You, No Me," that charted at No. 68.
2020 Activities
In March of 2020, she released her third EP entitled "When I Tell You Goodbye", available on digital downloads only. It has eight tracks including "Colors of My Dream" featuring 20 Years of Age, "The Flower Where You Passed," "TO.DAY," and the title track. Just like her previous releases, it has instrumental versions of the songs on the EP.  The songs charted on local music charts, but HYNN wasn't able to replicate the success she had with her first EP.
After having fun two years ago when she participated in "Hidden Singer," she eagerly accepted an opportunity to perform in "King of Masked Singer", aired at MBC in May of 2020. Dressed with an elaborate head costume, which was a huge pearl inside a huge shell on her head, she has one of the most wins during the episodes she appeared in.
Her loyal fans are excitedly waiting for a new non-album single to be released in 2020 entitled "Do Whatever You Want For Once," produced by Park Geun Tae, a successful record producer in South Korea, who was responsible for several hit songs including Ailee's "Evening Sky," Monsta X's "Fighter," Hyolyn's "Paradise," and Eric Nam's "Perhaps Love."
HYNN was included in the line-up of performers for the Korea Music Drive-in Festival, along with other popular K-Pop artists including DJ DOC, Baek Ji Young, Kim Tae Woo, and Hong Jin Young in November.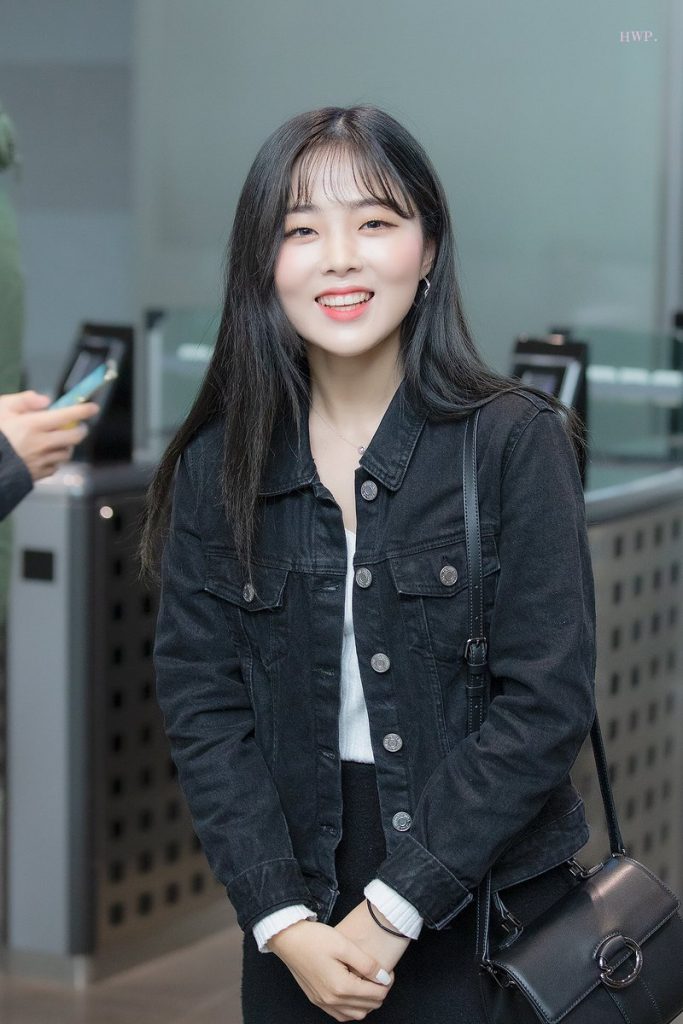 Awards & Nomination
HYNN was nominated in major music award-giving bodies including Melon Music, Golden Disc, and Seoul Music for New Artist of the Year, but wasn't able to bring home any trophies. However, she did take home an award from KY Star Awards for the unique category of How Many Times Heartbreak Song Award in 2019.
Personal Life
K-Pop artists are not known to share details about dating anyone. While HYNN is a solo singer – and rules are quite different and stricter with members of K-Pop groups – it is still unheard of for them to publicly admit that they are in a relationship.
There is no information about HYNN dating anyone at the moment, and she is reportedly single right now.
Hobbies, favorites, rumors, and interesting facts
She's quite fascinated with photograph,y and would post random photos on her social media apps.
HYNN is quite close to the girl group, Sunny Hill, and helps in promoting the group's new songs on her Instagram account.
She participated in a Covid19 challenge, by posting moral support on her Instagram account to the medical health workers in South Korea.
HYNN is aware of the power of social media platforms for brand marketing, and she uses them on a regular basis by uploading new content. She has active accounts on Instagram, Facebook, YouTube, and Naver.
She started busking in high school, and would still find time after her professional debut to go around hip places in Seoul to perform live.
If you take a look at HYNN's Instagram account, there are several posts with photos of her name card on the door of her dressing room during her TV promotions or live events. Up to this day, she still can't believe she's a professional K-Pop artist.
HYNN's official YouTube channel has a total of a little over 27 million views and the live renditions of her songs such as "Bad Love" has the most number of views out of all her uploaded videos.
Before she ends her concert, she would take a selfie with the audience at her back, and upload it on her social media accounts. Her selfies would often depict her making a pout to the camera.
During off days or rehearsals, HYNN loves to wear something casual such as a shirt and a pair of jeans. She is rarely caught wearing something truly girly, except during live performances.
Appearance
HYNN is 5ft 4ins (1.63m) tall, and weighs 100lbs (45kgs), with a slim body. She has black hair and dark brown eyes. She doesn't change her hair color as often as other K-Pop artists, but if she did, it would be either brown or blonde.
Net Worth
According to authoritative sources, HYNN has an estimated net worth of over $400,000 as of October 2020.