Choi Yena is a South Korean vocalist, rapper, and dancer, who rose to fame when she participated in Mnet's reality survival show, "Produce 48," and debuted as a member of the South Korean-Japanese girl group, Iz*One.
Just a simple reminder that article is created and owned only by kpopwiki.org. Article cannot be re-published in any other pages or documents. Copyright is protected by DMCA. All found copies will be reported.
Original source: https://kpopwiki.org/choi-yena-produce-48-izone-age-brother-height-mother/
Early life and family
Choi Yena was born on 29 September 1999, in Gil-dong, Gangdong, South Korea. In her country, the surname comes first followed by her first name. Her parents raised her and her older brother named Sungmin in a modest household.
She had lymphoma as a child, and the doctors informed her parents that her chance of survival was nil – obviously incorrect, as she recovered. Her parents had to sell gimbap (Korean style sushi roll) on the streets every morning to help pay for her hospital bills.
She has been singing and dancing since she was young, and liked to perform in front of her parents.
However, her mother didn't want her to pursue a career as a K-Pop (Korean Pop) idol, because her brother's idol group wasn't successful.
Who is Choi Sungmin?
Choi Sungmin is an actor and a singer, who was born on 7 December 1995, in Yanggu, Gangwon Province. Prior to his professional debut, he appeared in a variety show on SBS called "Star King", and performed to show his talent for dancing. He debuted as a member of the mixed-gender idol group, Coed School, in September 2010 under Core Contents Media. After more than a year, the male members debuted as a separate unit called Speed, and released the single albums "Homage to Lovey-Dovey" (2012) and "Speed of Light" (2013). They later became an independent group, as the company disbanded the Coed School.
He debuted as an actor in 2013 in the drama series, "Something Like That," which aired at KBS followed by the series "My Dear Cat" (2014).
His group disbanded in 2015, and he signed with Star Camp 202 to focus on his acting career. He was cast in supporting or minor roles in various television drama series that included SBS' "Here Comes Love" (2016), KBS' "School 2017," SBS' "Reunited Worlds" (2017), and MBC's "Risky Romance" (2018).
According to Yena, in 2019 he enlisted in the Korean military for mandatory service.
Education background
Yena matriculated in 2018 from Hanlim Multi Art School Practical Dance Department. She attended Joy Dance Academy, and majored in hip-hop dance.
Career
First steps
She was a trainee of Polaris Entertainment before transferring to her current talent agency, Yuehua Entertainment, which is a Chinese multinational entertainment company based in Beijing, that has tie-ups with South Korean entertainment companies such as SM Entertainment, Pledis Entertainment, and Starship Entertainment.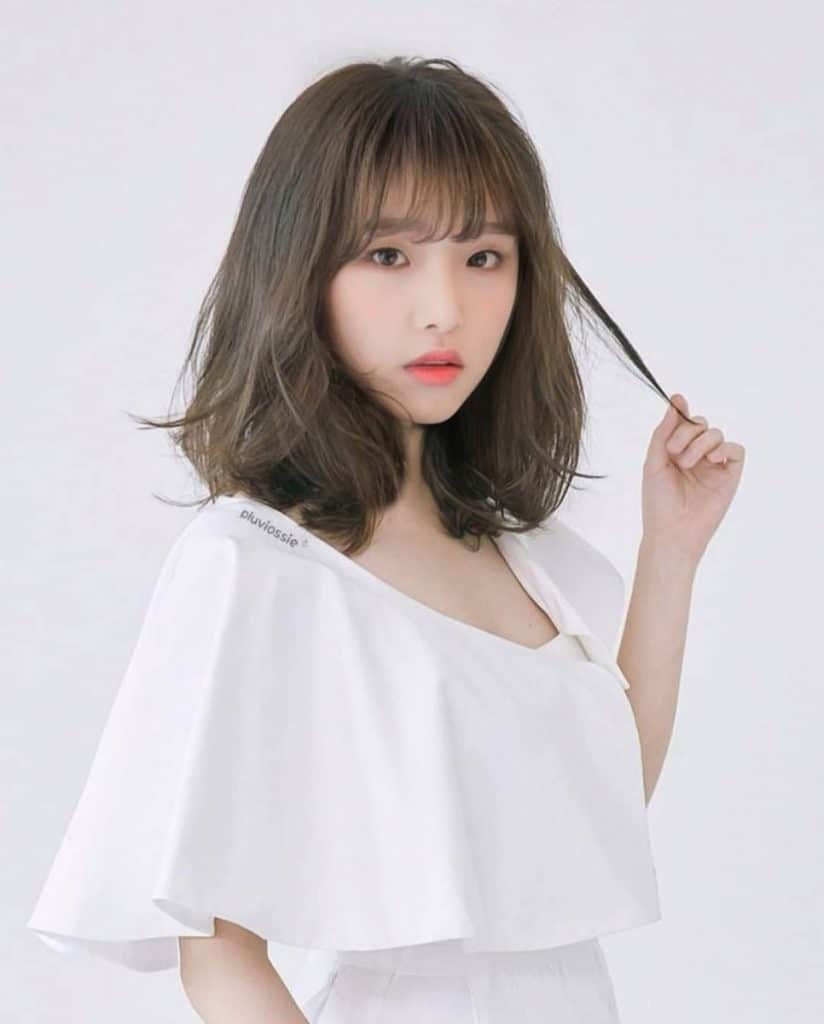 She trained for almost three-and-a-half years before her debut. In 2017, she was cast as the host of SBS' "Delicious Cooking Class."
"Produce 48"
Yena participated in Season Three of the "Produce 101" series entitled "Produce 48", in which 96 trainees from various entertainment companies – not just in South Korea but also in Japan – competed to secure a spot for the debuting 12-member girl group. This reality survival show started filming on 11 April 2018, and first aired on 15 June 2018 on Mnet. It had a total of 12 episodes in which the girls received training on singing, dancing, and rapping from well-known professionals who are expert at their crafts. They showed their skill, talent and charm to win over the hearts of the viewers, who they called the "National Producers" as they were the ones who would decide the fate of each girl through votes. In one episode, the trainees were asked whom they would pick if they were the producers, and Yena ranked first among them.
As trainees, they performed on the "M Countdown" stage, and the top 20 held a guerilla concert in Japan – this is a guerilla concert, a test of popularity as the artists are given a time limit on how long they can promote the concert on the same day it would be held, to see how many would come to watch them perform.
During the final episode, which was a live broadcast, Yena was the center for the group's performance of "You're In Love, Right?" The show culminated with the announcement of who made it to the final 12 for having received the most number of votes. Yena ranked fourth with over 285,000 votes. It was also announced during this episode that the name of the debuting group would be Izone, stylized as IZ*ONE, which was chosen by CJ ENM from the many names submitted by netizens (online users) on the show's official website; "IZ" represents the number 12, so the name means "the 12 members coming together as one."
Yena's debut
She is the main rapper, lead vocalist, and lead dancer of the group which is comprised of nine Koreans and three Japanese. She was still under Yuehua, but the group itself would be managed by Swing Entertainment and Off The Record Entertainment for two-and-a-half years.
Izone debuted on 29 October 2018 with the release of their extended play (EP) "Color*Iz," and they held a sold-out debut showcase concert, "Color*Iz Show-Con," at the Olympic Hall in Seoul that was broadcast live on Facebook and YouTube.
The EP released two versions for the cover, namely "Rose" and "Color." In K-Pop, it is normal for record labels to release multiple versions of the album in which the music content is usually the same, and it is only the cover and photos inside that are different. It is one of the ways to increase their sales, as fans love to collect various versions of the album.
The digital EP consists of seven tracks, while the physical EP has eight tracks with the eighth one being "Pick Me," which was the official song of "Produce 48." It was certified Platinum by KMCA (Korea Music Content Association) with 250,000 units sold, and reached No.2 on the Gaon Album Chart in the first week of its release. It topped Japan's Oricon weekly Album and Digital charts, reached the No.9 position on Billboard's World Albums Chart, and topped the iTunes charts in 10 countries. The lead single, "La Vie En Rose," was No.14 on the Gaon Digital Chart, and No.6 on Billboard's World Digital Song Sales Chart.
They became the fastest girl group at that time to win first place on a music show after their debut, as it only took them 10 days to do it on "M Countdown." The music video currently has over 132 million views.
It was a successful year for the group, as they won "New Artist of the Year" from several award-giving bodies that included Seoul Music, Golden Disc, Mnet Asian Music, and Gaon Chart Music Awards.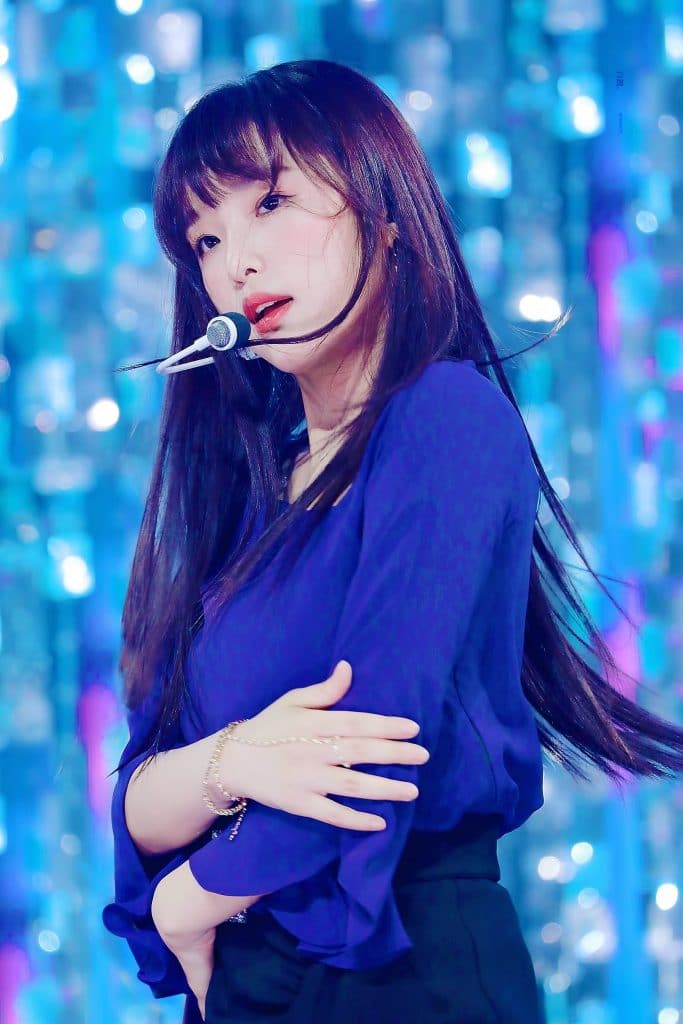 Further steps
Izone held their Japanese debut showcase concert on 20 January 2019, in Tokyo Dome City Hall, and released their Japanese single, "Suki to Iwasetai" (Tell Me You Love Me), on 6 February 2019 under EMI Records. It peaked at No.2 on Billboard Hot 100 with over 300,000 sales on its first week. It also ranked No.2 on the weekly Singles Chart of Oricon as it had over 220,000 units sold that week. The RIAJ (Recording Industry Association of Japan) awarded them with Platinum certification on the 8th of March.
Their success continued with the release of their second EP, "Heart*Iz," on the 1st day of April with more than 200,000 copies preordered and over 130,000 copies sold upon its release, topping both Gaon Album Chart and Oricon Album Chart; it was certified platinum by KMCA in October. Two versions were released – "Violeta" and "Sapphire" – both have eight tracks including the lead single, "Violeta." The music video garnered more than 64 million views, and also gave them their music show win.
They held their first concert tour entitled "Eyes On Me", which started with a three concerts in June in Seoul, followed by seven major cities including Bangkok, Chiba, Saitama, and Kobe with more than 80,000 in attendance.Their second Japanese single, "Buenos Aires," was released on 26 June with 16 editions including a CD Box Set edition, solo member jacket edition, limited edition, and regular CD+DVD edition. It was subsequently certified platinum by RIAJ, and topped the Oricon Weekly Chart, and Japan Hot 100.  After three months, they released their third Japanese single, "Vampire," which was also commercially successful, receiving Gold certification from RIAJ for 100,000 units sold.
They released their first studio album, "Bloom*Iz" (pronounced as "bloom eyes") on 17 February 2020, with 12 tracks that include the lead single "Fiesta." It was certified platinum by KMCA, with around 180,000 copies sold on the first day of release, and by the end of the week over 350,000 copies were sold.
This first-week sales record was broken by the group's third EP entitled "Oneiric Diary", released on the 15th of June with almost 390,000 copies sold in the first week. It consists of eight tracks that include the lead single, "Secret Story of the Swan," which they promoted on various music shows. The EP was certified double platinum by KMCA, which means that it sold 500,000 units. It peaked at No.2 on Gaon Chart, No.4 on Oricon Chart, and No.3 on Billboard Japan Hot Albums.
Fans got to see Yena and the other members in the group's reality shows such as "Izone's First Step in Japan", and "Izone Chu-Secret Friend" in 2019, as well as "Izone Chu-Fantasy Campus" and "Izone Eating Trip" in 2020. She was also seen in tvN's game show, "Prison Life of Fools" (2019).
Personal life
Yena is 20 years old and still single. As a member of a K-Pop girl group, she is not allowed to date or to have a boyfriend for three to five years after debut, so that she could fully focus on her career. It would be considered scandalous should she ever be caught by reporters while out on a date.
𝗯𝗲𝘄𝗮𝗿𝗲#IZONE #아이즈원 #YURI #조유리 #YENA #최예나 pic.twitter.com/86a5vIAVdm

— 𝐣𝐲𝐫 + 𝐜𝐲𝐧 (@yulyencaptured) September 18, 2020
Hobbies, favorites, rumors, and interesting facts
Chocolate and strawberry are ice cream flavors that she likes the most.
She is regarded as IZONE's happy virus because of her bright and energetic nature.
Her older brother as her role model.
Her hobbies include watching movies, reading comic books, and playing games.
Bora of the K-Pop idol group, Sistar, is a favorite of hers.
She is quite good at playing claw machines.
She claims that her lips are her secret weapon – because of her pouting lips, she is often compared to a duck, which earned her the nickname "ori" (duck in English).
She was nicknamed "dalcom unnie" (sweet sister) during her stint as host of SBS' "Delicious Cooking Class."
Favorites: yellow color, baby powder scent, bubble tea, grapes, gamja-tang (spicy pork backbone stew), and tonkotsu ramen (Japanese noodle soup).
She considers fellow member, Jo Yuri, as her soulmate. Their friendship began during the survival show, and became stronger after their debut.
When fans learned that Yena used to be a Polaris Entertainment trainee, they wondered why she didn't make the cut as a member of Loona, which is under Blockberry Creative, a subsidiary of Polaris. Some said it was because her image didn't fit Loona. Others said that it doesn't matter, because she's better off with Izone anyway.
Production Director (PD) Ahn Joon Young admitted to manipulating the votes in "Produce 48", as the final 12 members and their rankings were already determined even before the viewers voted for them during the live broadcast; he was sentenced to two years imprisonment and was fined an amount of $29,000. Other people involved in vote-rigging were also sentenced or fined. However, the true final ranking wasn't revealed. Some fans are left wondering who really made the cut.
After her debut, she brought gimbap that she made for her parents when she visited them. They didn't know how to react at first because the food looked unimpressive. Her brother said that it's good; it's just that their mother had already prepared a feast for them. However, when she told them that she remembered her parents selling gimbap when she was sick, her mom cried at that, while her dad said, 'Among all the gimbaps I've ever had in my life, this one is touching to not only my mouth but to my heart too.' He also said that having her grow up healthy and bright is already a great gift to them.
https://www.facebook.com/photo/?fbid=148121476420601&set=a.118048512761231
Appearance
Yena is 5ft 4ins (1.63m) tall, weighs 100lbs (45kgs), and has a slim build. Her natural hair color is black and she has dark brown eyes – during album promotions, her hair color changes depending on their concept. Her shoe size is 6 inches (230mm).
Net worth
As a member of a successful girl group who went on a concert tour, Choi Yena has an estimated net worth of over $100,000 as of August 2020 according to sources, a division of the group's wealth.