Suho, a South Korean singer, dancer and actor, became a popular Korean Pop (K-Pop) star when he was launched as the leader of the boyband EXO, managed by SM Entertainment. His group broke K-Pop records such as becoming the first certified million-seller in 12 years after Kim Gun-mo, and did it five times making them a quintuple million-seller group. He later debuted as a solo singer with the release of the extended play (EP) "Self-Portrait," which topped the iTunes charts in more than 50 countries.
Just a simple reminder that article is created and owned only by kpopwiki.org. Article cannot be re-published in any other pages or documents. Copyright is protected by DMCA. All found copies will be reported.
Original source: https://kpopwiki.org/the-untold-truth-about-exo-member-suho-kim-jun-myeon/
Early Life and Family
Suho was born Kim Jun-myeon on 22 May 1991, in Seoul, South Korea. His father, Kim Yong Ha, is a professor at Sungkyunkwan University, and his mother, Choi Tae Ryeon, is a retired high school math teacher. He and his older brother, Kim Dong Kyu, were partly raised in Busan, which is his father's hometown.
He grew up in a comfortable home in Apgujeong, one of the wealthiest residential districts in Seoul. It's rumored that he is one of the chaebol-idols in the music industry, which means a K-Pop idol from a family that owns a conglomerate. Suho would downplay it during interviews by saying it was just a misunderstanding, and that he's from an ordinary working family. However, his residence location belied that claim, as it has been reported in 2019 that a square meter in Apgujeong was valued at around $29,000.
Educational Background
He matriculated from Whimoon High School, one of the most prestigious and oldest private schools in South Korea. He attended the Korea National University of Arts, taking up a degree in Acting but due to training and promotional activities, he took a break, and is currently enrolled at Kyung Hee Cyber University.
Career
In 2006, Suho was spotted on the street by a casting director, and was invited to audition for the biggest entertainment company in South Korea, SM Entertainment – it's home to many successful artists including BoA, TVXQ, Super Junior, and Girls Generation. His resemblance to one of the agency's premium stars, Choi Siwon from Super Junior, was quite uncanny, and one of the reasons he was noticed on the street. He passed the audition and started his K-Pop idol training. In 2011, the fans had their first glimpse of Suho and the other trainees, when they performed at the year-end party of the SBS network called SBS Gayo Daejeon.
First Steps – Debut Year (2012)
After almost six years of training, Suho debuted with 11 other boys – namely Lay, Baekhyun, Xiumin, Chen, Chanyeol, D.O., Kai, Sehun, Luhan, Kris, and Tao – as members of the boyband Exo.
His Skin and body 🍼☁️ – #SUHO #수호 pic.twitter.com/lMe85Hltfq

— ⋆ (@forKJM_) January 9, 2021
On 8 April 2012, they released their first single entitled "Mama" from the EP of the same name. They performed as one huge group during special events, but were also divided into two sub-units, Exo-K and Exo-M, with the former focusing on South Korea and the latter on China singing mostly in Mandarin. Suho belonged to Exo-K, and was chosen as its leader.
Both sub-units performed in a live showcase on the same day in different shows, with Exo-K in SBS' "Inkigayo", and Exo-M at the annual Top Chinese Music Awards in China. The Korean version EP peaked at No.1 on the Gaon Album Chart and No.8 on Billboard's World Albums Chart, while the Mandarin version reached No.2 on the Sina Album Chart and No.1 on other Chinese online music charts. It sold close to 150,000 units in 2012, and by November 2019 has over 500,000 units sold. The single was also successful, and has 385,000 downloads in South Korea, and 38,000 in the US.
Through the commercial success of the EP, Suho and his group took home the award for Best New Artist of the Year from Golden Disc Awards (GDA), and Best New Asian Group from Mnet Asian Music Awards (MAMA).
Major Breakthrough and Million-Seller (2013-2015)
When Exo released their first studio album, "XOXO," in June 2013, Suho and the boys promoted as one, mainly in South Korea. They still released two versions of the album for Koreans and Chinese, but all 12 boys recorded and performed the lead track "Wolf" together, while the other songs were recorded separately. They released a repackaged album with the lead track "Growl," which peaked at No.2 on the Gaon Digital Chart and No.3 on Billboard K-Pop 100 Chart. Both albums peaked at No.1 on the Gaon Albums Chart and Billboard's World Albums Chart.
The decision to promote as one turned out to be the right one, since it accumulated so much buzz that translated to having close to 1.3 million units sold in South Korea, almost 150,000 in Japan, and around 6,000 in the US. Exo has officially become a million-seller, a feat that hadn't been achieved in 12 years in South Korea. The last one was from solo artist Kim Gun Mo with the album, "Another Day," back in 2001.
Suho was ecstatic that his six years of training had paid off, as his group won the award for Album of the Year from MAMA, GDA, and Gaon Chart Awards. The song "Growl" won the award for Song of the Year at the Melon Music Awards, Seoul Music Awards, and KBS Song Festival, and to date, it is the best-selling song of the group with over two million downloads since it was released.
In 2014, Suho became quite busy with the release of the group's third EP, "Overdose," and they broke another record by having the most number of pre-orders reaching over 650,000 units. SM Entertainment released and promoted the album separately, using the Exo-K and Exo-M marketing strategy. It peaked at No. 1 in South Korea, No.2 in China, No.1 on Billboard's World Album Chart, and was the group's first entry on Billboard 200 at No.129. It became the best-selling album in South Korea in 2014, and the group scored big in the award-giving bodies, as they took home the Album of the Year Award. The title track gave them eight music show wins for being the Top Song of the Week in South Korea, and two music show wins in China.
The second studio album, "Exodus," released in March 2015, was the boyband's second million-seller album.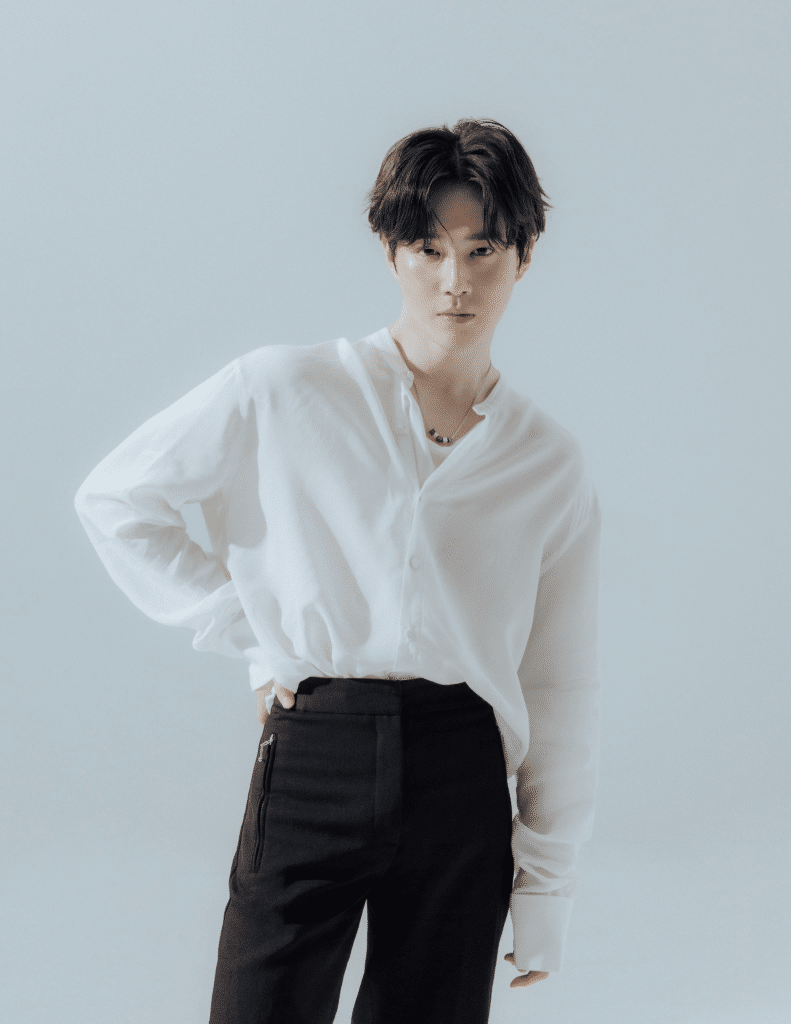 By this time, two Chinese members had left SM Entertainment, and it was also the last time the group recorded two versions. It has 10 songs including the lead track "Call Me Baby," composed by American producer Teddy Riley. The late Jonghyun of Shinee also contributed with the song, "Playboy."
It became the best-selling album in South Korea within two days of its release, and was later repackaged as "Love Me Right" with the inclusion of the title track along with two new songs. Both albums peaked at No.1 in South Korea, No.2 in China, and entered the Billboard 200 chart at No. 95. Even the lead tracks dominated the charts, and had over 1.2 million downloads.
Exo's Legal Woes with Chinese Members (2015)
Suho was under much pressure when the Chinese members, one after the other left the group in 2015. It would have been just fine if they hadn't renewed their contracts, but the ex-members sued SM Entertainment for unfair treatment.
The lawsuit started with Kris Wu in May 2014, then followed by Luhan in October 2014. Both artists cited unfair profit distribution and serious health problems due to oppressive working conditions as the reasons for their departure. In August 2015, the other Chinese member, Tao, also filed for termination of contract, and cited the same reasons. SM Entertainment countersued and so the legal battle ensued.
Million-Seller and 2X Platinum Certification(2016 – 2018)
With the departure of the three members Exo moved on, and has been promoting as a nine-member boyband. They continued releasing albums with overwhelming sales results. The most notable was the third studio album, "Ex'Act" (June 2016), with over 660,000 pre-orders, breaking their own record. It was repackaged later as "Lotto" (August 2016) with the addition of four songs, and the albums sold 1.2 million units in South Korea and 62,000 in Japan, subsequently giving Suho and his group their fourth Album of the Year award.
The same thing happened with their fourth studio album, "The War" (July 2017), and its repackaged album, "The War: The Power of Music" (September 2017). It both dominated the local charts and the Billboard World Album Chart with 1.7 million units sold.
In November 2018, Suho and his group sold almost two million units with the release of their fifth studio album, "Don't Mess Up My Tempo," as it topped the Gaon Album Chart, Chinese Albums Chart, and Billboard's World Albums Chart. It also became the group's highest-charting album in the US, peaking at No.23 on Billboard 200. This was the first time that the Korea Music Content Association certified their album as a million-seller, as KMCA only started handing out certifications in 2018.
A month later, they released the repackaged album entitled "Love Shot," which also debuted at No.1 on the local charts, and at No.8 on Billboard's World Albums Chart; this version was certified 2x Platinum by KMCA.
World Tour (2014-2019)
Due to the commercial success of their albums, there were numerous requests for concert tours, not only in Seoul but also in other parts of the world. In 2014, Suho and his group went to perform in 17 cities in Asia as they embarked on their first Asian Tour, "Exo from Exoplanet 1 – The Lonely Planet."
In 2015, the tour included other Asian plus North American cities. The total gross revenue of the world tour, "Exo from Exoplanet 2 – The Exo'luxion," was over $80 million.
Each year from 2016 to 2019, they would go on a world tour, adding more cities, and with the revenues increasing as well. Due to the Covid19 pandemic restrictions, they only performed in Asian cities in 2020 – the North American and European legs of the tour were canceled.
More Platinum Certifications (2019 -2020)
Suho worked extremely hard for Exo's sixth studio album, "Obsession," released in November 2019.
It was the first time that there were only six members to promote the album in South Korea, as two members enlisted for mandatory military service, while the remaining Chinese member was busy in China with solo activities. To Suho's relief, despite having fewer members the album sold over 750,000 units, and was awarded 3x Platinum certification by the KMCA, having topped the Gaon Album Chart and Billboard's World Album Chart.
Solo Activities – Platinum-Certified Album and Temporary Hiatus
Suho first appeared on the big screen in a cameo role in "Attack on the Pin-Up Boys" in 2007, produced by SM Pictures. He lent his voice for the lead character Bernard D. Elf in the animation "Saving Santa" (2013), for Korean release, then took on the lead role of Sangwoo in the 2016 movie, "One Way Trip," which was shown at the 20th Busan International Film Festival.
His acting debut in theatre was in the musical produced by SM Entertainment entitled "School OZ" (2015), playing the main character, Hans. It was followed by "The Last Kiss" (2017) as he played the role of Crown Prince Rudolf, and he was then cast in another musical, "The Man Who Laughs" (2018), and received a standing ovation after playing the lead role, "Gwynplaine."
He has also filmed drama series', including MBC's "The Universe's Star" (2017) and MBN's "Rich Man" (2018).
Suho debuted as a solo artist with the release of his first EP, "Self Portrait," with two versions. It topped the Gaon Album Chart upon release with over 280,000 units sold in South Korea, and ranked No.13 on Billboard's World Album Chart. It has six tracks including "Starry Night," "Self-Portrait," "O2," and the lead track, "Let's Love." The album was certified platinum by the KMCA.
Junmyeon Exhibition: Let's Love ; 200330 #SUHO #수호 pic.twitter.com/dd7ESYoq7j

— ⋆ (@forKJM_) January 8, 2021
After these promotions, Suho took a temporary hiatus from the entertainment industry, as he enlisted for South Korea's compulsory military service on 14 May 2020, and has been assigned as a public service worker for a year and nine months.
Personal Life
Suho is officially single as there is no news of him dating anyone right now, even if he's no longer bound by the no-dating rule imposed by his agency for the first three to five years after his debut. Most K-Pop artists don't date publicly, as many Korean fans are possessive of their favorite artists.
Since his debut, Suho was rumored to be dating Irene of Red Velvet, and Sana of Twice. However, both turned out to be just wishful thinking of fans shipping them together, by making ridiculous claims of "pieces of evidence" that they collected from social media posts and other public events of Suho and the girls.
He shared a room with Sehun in their company dormitory in the past, but now has his own room.
Hobbies, favorites, rumors, and interesting facts
Suho's favorites: funk rock (music genre), eight (number), gold and violet (colors), sushi (food), "Pirates of the Caribbean" (movie).
He likes to work out, and can do push-ups using just two fingers.
Suho enjoys playing golf or cycling near the Han River.
He volunteers at RCY Shelter House for disabled children when he has time.
Mino of Shinee is a close friend.
Appearance
He has black hair and dark brown eyes, is 5ft 8ins (1.72m) tall and weighs about 125lbs (58kgs) with a lean body. His shoe size is 8.
Net Worth
According to authoritative sources, Suho has an estimated net worth of $9 million, as of January 2021.