Eric Chou is a Taiwanese singer and songwriter, who rose to prominence through his popular ballads "How Have You Been" and "The Distance of Love." He is dubbed as Mandarin Pop's (MandoPop) "King of the Lovelorn People" by the Taiwanese media.
Just a simple reminder that article is created and owned only by kpopwiki.org. Article cannot be re-published in any other pages or documents. Copyright is protected by DMCA. All found copies will be reported.
Original source: https://kpopwiki.org/the-untold-truth-of-eric-chou-who-is-eric-chou-biography/
Early Life and Family
Eric Chou – Chinese name is Zhou Xing Zhe – was born on 22 June 1995, in Taiwan, and was raised there until he was 12 years old. His parents then moved to Boston, Massachusetts, USA for his schooling. He has an older brother, Alex, who is also a MandoPop singer-songwriter, and younger brother James. Growing-up in a relatively wealthy household, he was trained to play classical piano, and his parents would be strict about it, which he didn't like.
However, in his first year in Boston, he found his passion in playing the instrument as it reminded him of home; it is something that he does on a regular basis when he was a kid.
Educational Background
He attended a local private school in Taiwan to start his primary education, and finished it at Fay School, a day school and boarding school in Southborough, Massachusetts. Eric matriculated from Northfield Mount Hermon School, a private co-ed boarding school – all in all, he spent six years studying in Boston.
Career
After high school, Eric returned to Taiwan, and was scouted by someone from Sony Music Entertainment when he was performing at his uncle's wedding reception.
First Steps – Debut Studio Album
Due to his songwriting skills, he debuted at age 19 with a studio album, "My Way To Love," with 11 self-composed tracks released in 19 December 2014. One of the songs that he wrote became his breakout hit, entitled "Distance of Love," also known as "Let's Not Be Friends In The Future." The official music video of the song garnered over 165 million views, and Taiwanese music insiders immediately took notice of his talent, and generously praised his songwriting skills. The song's meteoric rise was partly because it was chosen to be one of the official soundtracks of the Taiwanese idol drama, "The Way We Were," also known as "16 Summers," starring Ruby Lin and Weber Yang and aired in 2014 on the TVBS network. Eric made a cameo appearance as himself in four episodes of the series.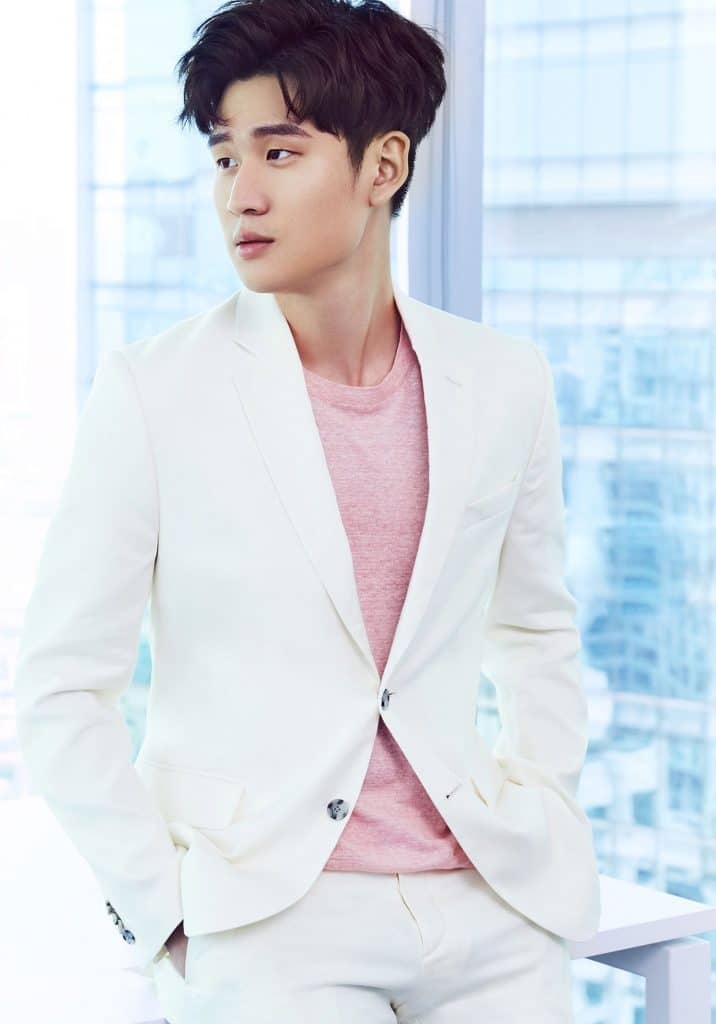 Further Success
Two years later, he was able to amass a loyal mainstream following due to his emotional ballads, and confidently released another studio album entitled "What Love Has Taught Us." On 5 August 2016, his sophomore studio album containing 10 self-written tracks received generally positive reviews from music critics, along with commercial success. In fact, the title track entitled "How Have You Been," topped several music charts in Taiwan including iTunes and Spotify Asian.  While Eric chose another heartbreaking ballad for its lead single, the album also included happier songs as compared to his debut album. This change was brought on by a happier environment where he is surrounded by family, friends, and a furry sidekick. It was also evident in his songwriting skills that he had not only matured but also became sophisticated in his approach to the verse and chorus transitions as observed by music experts.
Eric also infused his fascination of the EDM genre to this album, with three tracks layered with upbeat music, aimed at reaching non-ballad fans.
This is Love Concert Tour
As a result of the overwhelming success of his two studio albums, he held a concert tour in 2016 and 2017 entitled "This is Love," which kicked off in Taipei and then he went on to other Asian countries including Singapore, Malaysia and Hong Kong.
Third Studio Album
Eric continues to get inspiration in writing his own music, and on 15 December 2017 released his third studio album called "The Chaos After You."  Just like his previous album, it has 10 songs and a combination of several music genres. After getting positive feedback from established musicians and fans alike on his experimenting with EDM, he also used this music style on his third album which could be heard on the first song on the list, "Without Her."
However, he is smart to realize and accept that his main bread and butter are his sappy, heart-wrenching ballads.  In one interview he said, 'When I first started, I was stuck writing my third ballad hit, because that's an important start for every album for me.' For a short time, he was afraid that he might never be able to write another ballad, but it was just temporary writer's block, as he was pressured to write another hit.
On this third album, he has more artistic freedom, and for the first time he co-produced the songs. He even flew to Sweden just to be able to collaborate with Freddy, a music producer who previously worked with popular American duo, Chainsmokers. His hard work paid off, as the album also did great on the music charts.
22 TWENTY TWO (2017) 22 PLUS (2018) Concert Tour
His 2017 concert tour was aptly named "22 TWENTY TWO", which pertains to his age.
With three successful albums along with three major ballad hits under his belt, Eric toured key cities in Asia, starting in Taipei and Kaoshiung, and going on to perform in sold-out concerts in Singapore, Kuala Lumpur and Hong Kong. During 2018, he returned to these countries, and again performed in sold-out concerts in bigger venues under the concert series title, "22 PLUS."
As an Actor
In between concert performances, Eric tried his hand at full-time acting through the web series, "The Elfin's Golden Castle," which premiered on 8 November 2018 on the iQiyi network. It's a melodramatic series with him playing the lead role, Lin Nayi, along with actress Mi Mi as Lin Qiqi, his love interest. It ran for 32 episodes and was directed by Qu Jiang Tao.
Chao Yin Zhan Ji Reality TV Series
Eric was quite busy in 2018 filming the web series, and concurrently participating in the Chinese reality TV show, "Chao Yin Zhan Ji."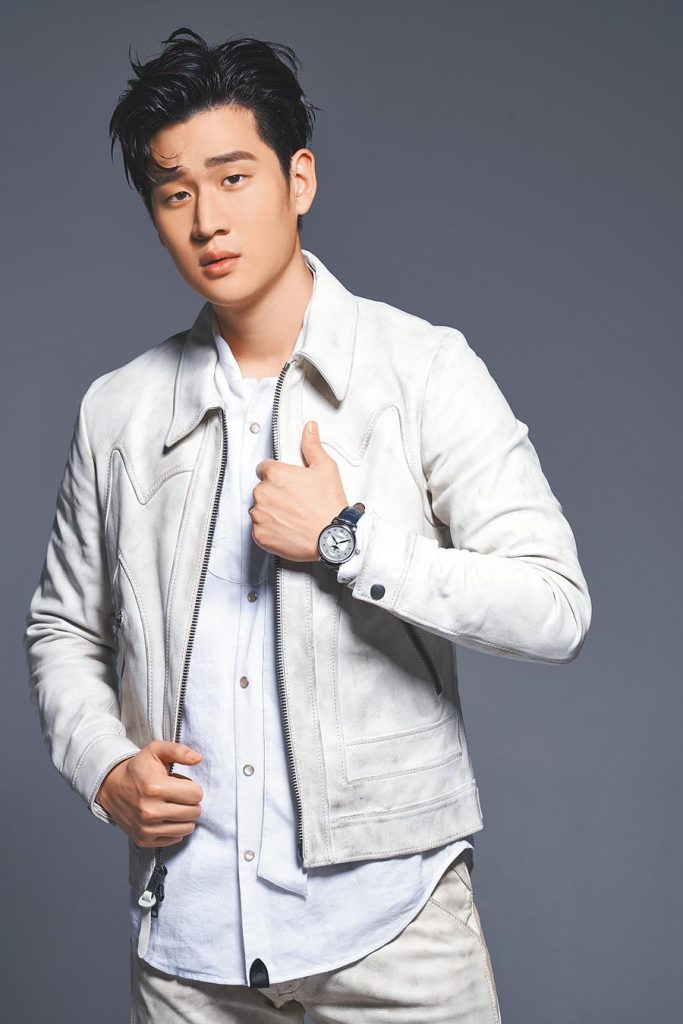 He was able to collaborate with nine established Chinese idols, or artists from Taiwan, Korea and China, including Wen Jun Hui and Xu Ming Hao of K-Pop group, Seventeen; Zhou Zhennan, a soloist; Jony J, a rapper from mainland China; and Yan An, a member of K-Pop group, Pentagon. It had 10 episodes which ran from July to September.
First EP and Concert Tour 2019
In January of 2019, he released his first extended play (EP) entitled "Freedom", with five songs. The title track "What's Wrong," also became a hit, and its official music video garnered almost 75 million views on YouTube. After the album's release, he went on a concert tour called "How Have You Been Asia Tour 2019," which started with a sold-out concert in Taipei Arena, followed by two more sold-out nights at the Kaohsiung Arena. He then performed in sold-out gigs in several Asian countries, including Singapore, Malaysia, Hong Kong, and Philippines.
Music Awards
Each year since his debut, he has received awards from several music award‑giving bodies.  During his rookie year, he won the Best New Artist award at the 5th Global Chines Golden Charts Awards, as well as the Most Popular Male New Artist from Hito Music Awards in 2016, and his "How Have You Been" song was chosen as one of the Top 10 Chinese Songs of the Year.
In 2017, KKBOS Music Awards gave him the Artist of the Year award, and in 2018, he was the Most Appealing Artist. For the next consecutive years, KKBOX Music Awards gave him the Artist of the Year award for his albums "The Chaos After You" (2019) and "Freedom" (2020).
This July 2020, he posted his appreciation on his official Instagram account for his new awards, Hito Top Ten Chinese Songs of the Year for "What's Wrong," Hito Champion, and Hito Longest Album on the Charts.
Awwww Eric Chou loves Singapore so much that he wrote us a song 🇸🇬🇸🇬🇸🇬#ericchou #周兴哲 #eric周興哲 #周興哲 pic.twitter.com/CF4f5o1EJk

— AsiaOne (@asiaonecom) December 14, 2019
2020 Fourth Studio Album and Other Covid19 Pandemic Activities
Eric started 2020 by releasing his fourth studio album, "When We Were Young." Just like his previous albums, he wrote the 11 songs himself, and chose the song with the same name as the album as its title track. It topped not only local charts, but other regional charts as well.
In June of 2020, he collaborated with one of Hong Kong's MandoPop Queens, G.E.M., with the song "Don't Force It." It is part of G.E.M's newly released album, and became a hit with around five million views on her YouTube account.
This July, due to the Covid19 crisis, Eric arranged a new version of his song, "Forever Beautiful," and collaborated with other South-east Asian artists including Ben & Ben from the Philippines, NYK from Malaysia, and Benjamin Khen and Sesairi Sezali from Singapore to sing the song together. The proceeds from the song will go directly to the Covid19 relief efforts.
With the positive handling of Covid19 crisis in Taiwan, Sony Music added Taiwan dates for his 2020 Asian Concert Tour, and the tickets were sold out in 15 minutes when they went on sale. His management is positive that the concert will push through, as the recovery status of Taiwan is doing great day by day.
Personal Life
Eric was rumored to have been dating an older woman in 2018, but he neither confirmed nor denied it. However, after a year he proudly said in an interview that he is indeed in a relationship, with Dacie Chao, a TV anchorwoman.  He said that when a photo of him dining with her went viral, it wasn't official yet. Eric claims that he is in a blissful relationship, and that she likes the food that he cooks for her.
He also appreciates that she keeps him company whenever he write his songs. In fact, his song "At Least I Still Remember" was written on the day that she was with him. Eric is indeed quite inspired, as he recalls that he couldn't write a song whenever he was in a relationship in the past.
Hobbies, favorite things, and interesting facts
He has a 6-yr old Shiba Inu dog named Chopin which he named after the classical music icon, Frederic Chopin. He claimed that his furry buddy made his songwriting extremely easy for his second album, and was the first to hear all of his songs at there purest form.
Eric has a close relationship with his brothers, and would sometimes have Alex perform on stage with him during concerts, while James watched from the audience.
The first album he bought was eVonne Hsu's "Qi Yue Qi Ri Qing" back in 2008, as he likes her voice and thought she was quite pretty. The second one was "Nunchucks" by Cantopop superstar Jay Chou.
From all his self-composed songs, he is proudest of "Let's Not Be Friends in the Future." He claimed that it was based on a real story, and he never imagined that the music video of his debut song would go viral.
His guilty pleasure song was Justin Bieber's "Baby", but only because he was still in high school at that time. Teenagers would get teased for loving songs like that, but now he proudly tells everyone that he likes his songs.
The soundtrack of his life is John Mayer's "Gravity." The song made him realize that he loves music, and that he needs it in his life. From his self-written songs, he chose "My Way to Love," as it is about learning to love someone.
He likes singing Sam Smith's "Lay Me Down" and Adele's "Hello" when in the shower, due to its reverberating effect in the bathroom.
Eric used Guang Liang's song "Fairy Tale" to confess to a girl back in middle school during a talent show. His friends and even the faculty knew that it was for her, but they didn't end up together only dating for a week. The good thing though is that they are still friends on Facebook up to this day.
He's also penned a book – "Those Unspoken Words" – which is a collection of his prose that's already had four reprints since its release.
Appearance
Eric is 5ft 9in (1.75m) tall, weighs 145lbs (66kg), and has a lean build. He is Asian with black hair and black eyes. His hairstyle and color may slightly change from time to time during TV promotions, but would always revert back to its original color and style when he's in-between promotions.
Net Worth
Authoritative sources estimate Eric's net worth to be at $8 million as of July 2020.