JinSoul is a South Korean rapper, singer and dancer, who became famous when she made her debut as the seventh member of the Korean idol group, Loona, under BlockBerry Creative.
Just a simple reminder that article is created and owned only by kpopwiki.org. Article cannot be re-published in any other pages or documents. Copyright is protected by DMCA. All found copies will be reported.
Original source: https://kpopwiki.org/jinsoul-loona-age-height-boyfriend-family-wiki-2020/
Early life and family
JinSoul was born Jung Jin-Sol on 13 June 1997, in Chuncheon, Gangwon, South Korea. Not much is known about her family, except that she has an older brother.
Education background
She matriculated from Hwikyung High School in Dongdaemun, Seoul, and attends Kukje University of Arts with a Practical Music major in Gangnam. At one time when she was in high school, she ranked at no.19 in the entire school in math. Her mother wanted her to take up an Humanities major at university, but she wanted a degree in science.
Career
First steps
JinSoul took piano lessons for nine years when young. In 2014, she enrolled in a six-month course at the Born Star Training Center, which is an acting, dance and vocal academy in South Korea. At their 12th Vocal Academy Performance Concert, she did a cover of hit songs of famous singers such as Ailee and g.o.d. She became a trainee of DSP Media in September 2014, but left the entertainment company when she didn't debut. She attended the Korean Entertainment Arts School in 2015.
It was in 2016 when Polaris Entertainment saw her performance video, and took notice of her such that that she auditioned for them, passing it by singing Gummy's "If You Return," and became a trainee at their Dream Vocal and Dance Academy. She later transferred to Polaris' subsidiary company, BlockBerry Creative, and started training to become a member of the first girl group they planned to launch, called Loona.
Becoming a member of Loona
BlockBerry Creative came up with the pre-debut project for the 12‑member group, of introducing the members one at a time as the "Girl of the Month." When written using the Korean alphabet, it would give you the name LOONA after rearranging the first letter of each syllabic block.
The selection process involved dozens of girls split into small groups according to their skill level, and a representative/winner from each group would compete for the coveted spot. They were judged on their singing and dancing skills, and their character would also be taken into consideration. The winner would debut as a Loona member, and the process was repeated for the non‑winners until the debuting group was completed.
She went through several rounds of competition before winning a spot in Loona. Before her debut, she was the featured artist in the sixth member Vivi's single entitled "Everyday, I Need You," released on 17 April 2017, and was dubbed as the "one-second girl" in the music video, for her brief cameo. Nobody knew her, and K-Pop fans could only speculate that she would become a member as well.
It was in the second week of June when she was introduced as the seventh member. She released her self-titled single digitally on the 26th of June, and physically on the 28th. The music video of her title track, "Singing in the Rain," gained more than eight million views; the second was a duet with fellow member Kim Lip entitled "Love Letter." She did her solo promotions, and then later sang a duet with Loona's eighth member, Choerry, in "Puzzle."
Debut as a subunit
Not long after that, she along with Kim Lip and Choerry formed the second sub-unit of Loona, Odd Eye Circle. She is the main rapper, lead vocalis, and the visual of the group, with Kim Lip as the leader and main vocalist, and Choerry as the center and lead dancer. They released the unit's mini-album entitled "Mix & Match" on 21 September 2017, along with the music video for the title track, "Girl Front." The album peaked at no.16 on South Korea's Gaon Album Chart, and at no.10 on Billboard's Album Chart; after less than two weeks, a repackaged version with eight tracks was released entitled "Max & Match", and the album entered the album charts on Gaon and Billboard. Their debut stage appearance was on Mnet's "M Countdown", and they were the only sub-unit of Loona to perform at SBS' Inkigayo.
Debut as a group
When all 12 members were introduced, they digitally released their pre-debut single on 7 August 2018, entitled "Favorite", and promoted it on various music shows. It peaked on Billboard's World Digital Song Sales chart at no.4.They had a sold-out concert, "Loonabirth," at the Seoul Olympic Hall with 2,600 seats on 19 August 2018, which is a day before they officially debuted as a group. They already had foreign attendees, particularly from the US and Brazil, who discovered them through YouTube and SNS (Social Networking Service) such as Twitter, Facebook and Instagram. It was even said that they have more international fans than Korean fans. They won the Best Korean Act at the 2018 MTV Europe Music Awards.
The pre-debut project took one year and six months to complete from October 2016 to March 2018. The goal of the agency was to launch them as solo artists to highlight their talents, and then as sub-units, before promoting them as a 12-member group, which is not the traditional route that K-Pop groups go through. With 17 albums released and 31 music videos created, 13 of which were filmed outside South Korea, it is no wonder that it cost the company almost $10 million, which is by far the most expensive pre-debut project of any idol group.
According to CEO Lee Jong Myung, they wanted to deliver great content, so they didn't skimp on the budget. He said that this was made possible with various sponsors, not just from South Korea but also from the US and Japan who invested in their vision.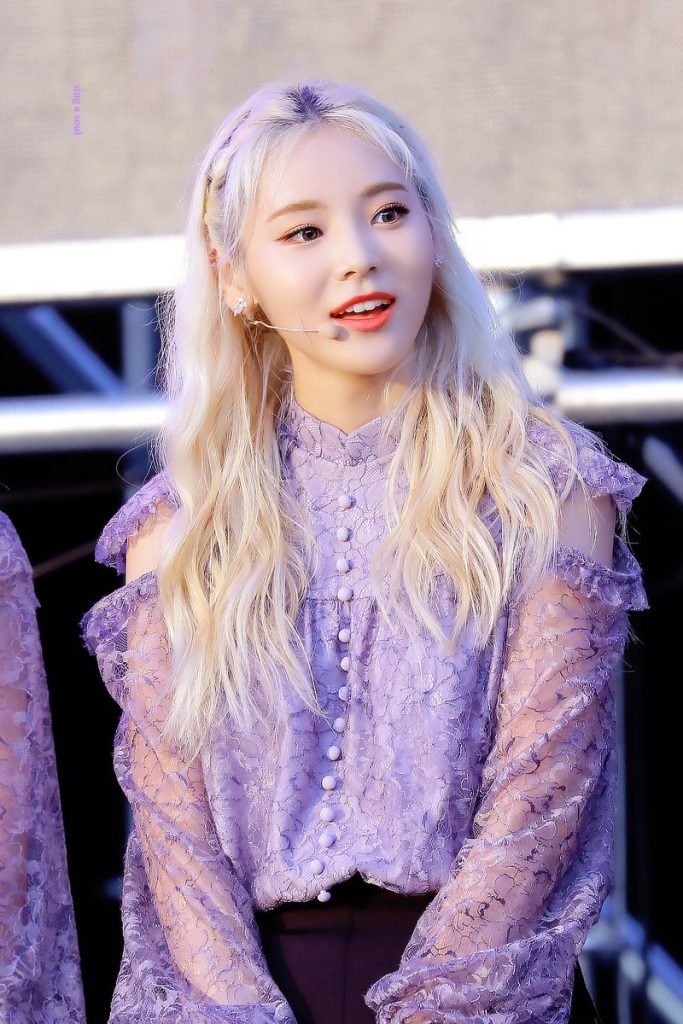 They received songs from various countries, which are in line with their motto of "collecting great music," and the cost of paying for the producers and composers is not much of a concern to them. The songs from Loona's album were chosen from a pool of thousands.
They officially debuted as a 12-member group on 20 August 2018, with the release of their extended play "++" (plus plus) that contains six tracks, with "Hi High" as its lead single. The EP sold over 50,000 physical copies, entering the Gaon Album chart at no.2 and Billboard's Heatseekers and World Albums charts at no.4, making them one of the successful girl groups to debut that year.
The "Loonaverse Concert" was held in Seoul on the 16th and 17th of February 2019. Two days after that, they released a repackaged version entitled "xx" (multiply multiply) with five additional tracks, and "Butterfly" as the lead single. It was also successful and ranked no.5 on Billboard's Best K-Pop Albums of 2019.
Loona herself performed in August at the KCON (Korean wave Convention) in Los Angeles.
Their second EP "#" (Hash) was released on 5 February 2020, with the lead single "So What." It sold almost 80,000 copies in that month alone, and gave them their first win on a music show, which further solidified the success of their album. The founder of SM Entertainment, Lee Soo‑Man, collaborated with BlockBerry Creative on this album, and helped with the album production after seeing the potential of the group when they performed a dance cover of SM's idol group NCT 127's "Cherry Bomb", that was uploaded onto their YouTube channel.
This assistance from Lee Soo-Man couldn't have come at a better time, because in October 2019 it was revealed that Loona's agency was $300,000 in debt to a Japanese company.
give #JINSOUL everything you got for that WAP 🗣 pic.twitter.com/yeUSw8LanF

— eggy⁷ (@kill4bun) August 13, 2020
Although Loona has achieved a certain level of popularity, they are not bringing in enough money. However, with the success of their latest EP, fans are hopeful that the group would become more popular domestically, and signed to more endorsement deals.
Personal life
JinSoul is 23 years old and single; her ideal guy is someone who is cute. She is very private and doesn't talk about being in a relationship, which is not surprising as she is a member of a K-Pop girl group. Not only is it not allowed by her agency, but also any news of her, or any idol member for that matter, dating anyone is considered a scandal in South Korea. International fans would be fine with it unless the guy she is dating is from their favorite boy group, then she would be on the receiving end of their hatred or jealousy.
Hobbies, favorites, rumors, and interesting facts
Orbit, Loona's fandom, couldn't get enough of Loonaverse, which is some kind of alternative universe that their company created as part of their concept. It involves multiple dimensions, time loops, and a long narrative that incorporates the songs and music videos of each member and subunit. This made fans analyze and scrutinize every detail, to fully grasp the story of Loonaverse and the role each member plays.
Each member is given a color and animal by the company, based on one's character. JinSoul's color is blue and her animal is a Siamese Fighter Fish.
Her solo debut song, "Singing in the Rain," has lines in the lyrics that say, 'Hey boy, I've been thinking about us' and 'Stay inside me all night…' that shocked some of those in their fandom for its sexual innuendo. There were those who said that the meaning behind those lyrics might have something to do with the lore involving her character in the loonaverse.
She was an official nominee for TC Candler's 100 Most Beautiful Faces of 2018.
She became the talk of the town when she hit her head on the table as she tried to hide her face, after becoming embarrassed by doing an "aegyo" or by acting cute/silly for her fans, which is a requirement for idol group members to do, as fans expect this of them. The sound of "thud" was clearly heard; fortunately, she's fine. It became a meme, and some fans made a short clip of her repeatedly banging her head, and put K-Pop songs as background music just for fun.
It might seem trivial to most people, but the health condition of her hair and scalp is a matter of importance to her fans. There was a time when they wanted "justice" for her, since she said that her scalp hurt maintaining her platinum blonde hair, as it was part of her signature look ever since her debut.
JinSoul said that if she could be in another girl group, it would be with Red Velvet; among the members she likes Yeri the most. She considers Krystal of f(x) and Suzy of Miss A as her role models.
There was a rumor back in 2018 that she was dating Red Velvet's Seulgi, which fans said was brought about by photos of them doing a similar pose or holding similar items. Apparently, there were just some people trying hard to find connections between the two, or find meaning behind photos.
She was nicknamed "Jingolas" at one time, when she sported a hairstyle similar to the Legolas character in the movie, "Lord of the Rings."
She thinks her dumbness or being silly is her charm, but ranked herself as the coolest in the group.
One of the things that a member of an idol group has to learn is to mimic a celebrity or a character in a movie – she can do Doraemon.
Her hobbies include building Gundam models and internet shopping. She also likes to read webtoons, Korea's digital comics.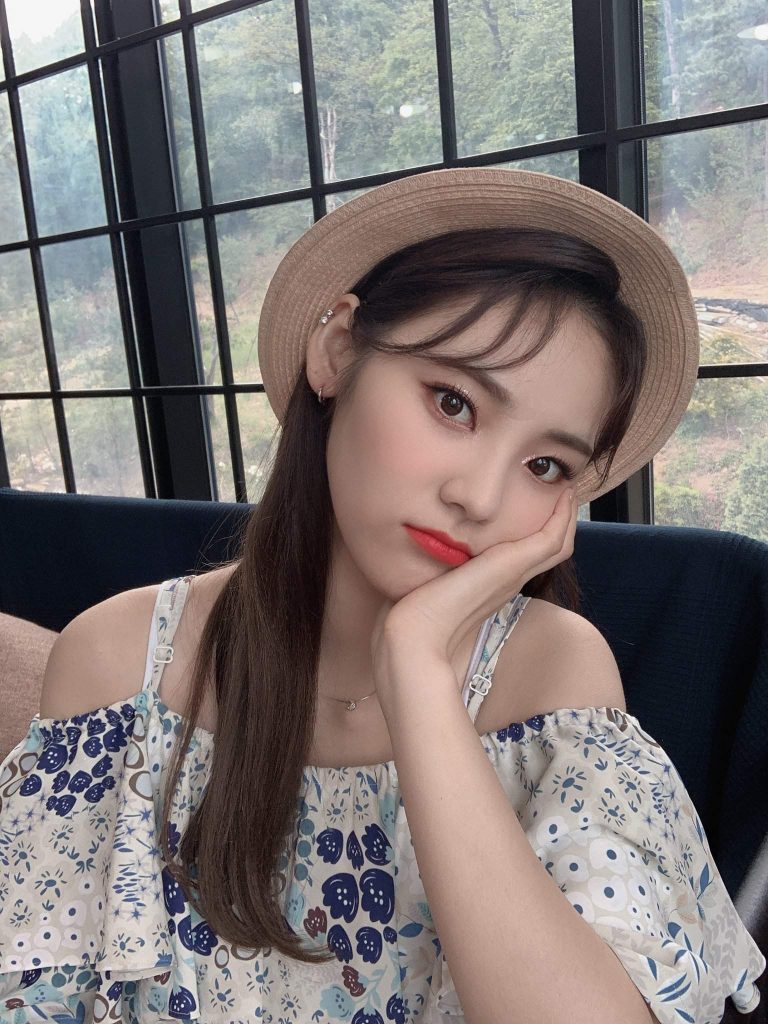 Appearance
She is 5ft 5ins (1.67m) tall, weighs 10lbs (46kgs), and her vital statistics are 34-28-39. Her natural hair color is black and her eyes are brown. During promotions, her hair and eye color would change depending on the concept of their album. She has dimples and a scar between her eyebrows, which she got after falling off a table when she was little. Her shoe size is 7.
Net worth
JinSoul has an estimated net worth of $70,000 as of July 2020, according to sources. Loona's net worth is estimated at $20 million, so her wealth would seem certain to rise!