Son Dongpyo is a South Korean singer and dancer, who became popular when he participated in Mnet's reality TV series, "Produce X 101," and won a spot as a member of a temporary K-Pop boyband called X1.
Just a simple reminder that article is created and owned only by kpopwiki.org. Article cannot be re-published in any other pages or documents. Copyright is protected by DMCA. All found copies will be reported.
Original source: https://kpopwiki.org/son-dongpyo-x1-age-height-net-worth-girlfriend-family/
Early life and family
Son Dongpyo was born on 9 September 2002, in Yeongdeok-gun, North Gyeongsang Province, South Korea. After a few years, his family moved to a nearby town, Pohang.
Educational background
Dongpyo attended a local elementary school and middle school in Pohang. When he decided to pursue his singing career, he moved to Seoul and enrolled first at Yeongdong High School.  Due to his busy schedule, he transferred to Hanlim Arts School choosing Acting as his major but later on, he changed it to Practical Music.
Being an only child, he was quite close to his mother and his moving to Seoul at a very young age almost broke her heart.
Career
Before he made his professional debut, Dongpyo was part of a K-Pop dance group called ARTBEAT, so he was already known to those who follow amateur groups and dance trends in South Korea. His group is one of the most popular amateur dance groups, with 2.7 million YouTube subscribers – he was the youngest member back then. ARTBEAT would do dance covers of popular K-Pop hits, and one of Dongpyo's memorable dance covers was the BTS' song entitled "Anpaman." Most of his group's dance covers were posted on the group's YouTube channel.
First steps
Dongpyo dreamt of becoming a celebrity while growing up, but only thought of seriously pursuing his dream when he was in middle school back in Pohang.
When he learned about an opportunity to become a DSP trainee, he went for it.
"Produce X 101" – Reality TV Survival Series
After training for one year and five months under DSP Entertainment, in 2019 he participated in the K-Pop boyband survival reality TV show entitled, "Produce X 101,". The show was the fourth season of the successful "Produce 101" franchise series.  Many trainees from different entertainment agencies in South Korea would compete for a chance to be included in an 11-member temporary K-Pop group. The 11 trainees with the most number of votes would be promoted just like a regular K-Pop group, for five years backed up by an established production agency and TV network.
Dongpyo was an early favorite, and was chosen by the audience through voting as the main center of the group, when they performed the show's theme song, "X1-MA" in the third episode. After competing for 12 weeks with 100 other trainees from 47 talent agencies, he was ranked at No. 6, so making it to the Top 11 with total accumulated votes of 2,762,824.
Debut – X1
After Dongpyo and 10 other boys, namely Kim Yo-han, Han Seung-woo, Kim Woo-seok, Song Hyeong-jun, Son Dong-pyo, Cho Seung-youn, Lee Han-gyul, Cha Jun-ho, Nam Do-hyon, Lee Eun-sang and Kang Min-hee, were declared winners in the 12the episode of the reality TV show, allegations of vote manipulation surfaced online.
Dongpyo and the boys starred in their own reality series, "X1 Flash," to show how they were preparing for their official debut.
After a week, the boys finally debuted on 27 August 2019, with a successful debut showcase held at Gocheok Sky Dome. The group was co-managed by Swing Entertainment and Stone Music Entertainment.
First and only Extended Play (EP)
Both the physical and digital versions of the group's EP entitled "Emergency: Quantum Leap" were released on the same day of their debut showcase.  It has seven tracks including the "Produce X 101's" theme song "X1-MA," along with the lead track, "Flash," "I'm Here for You," and "Move," which was produced by rapper-songwriter Zico. The EP topped the South Korean Gaon Album Charts, ranked at No.4 on Japan's Oricon Album Chart, charted at No. 10 on Japan's Billboard Hot Album Chart, and peaked at No. 9 on Billboard's World Album Chart.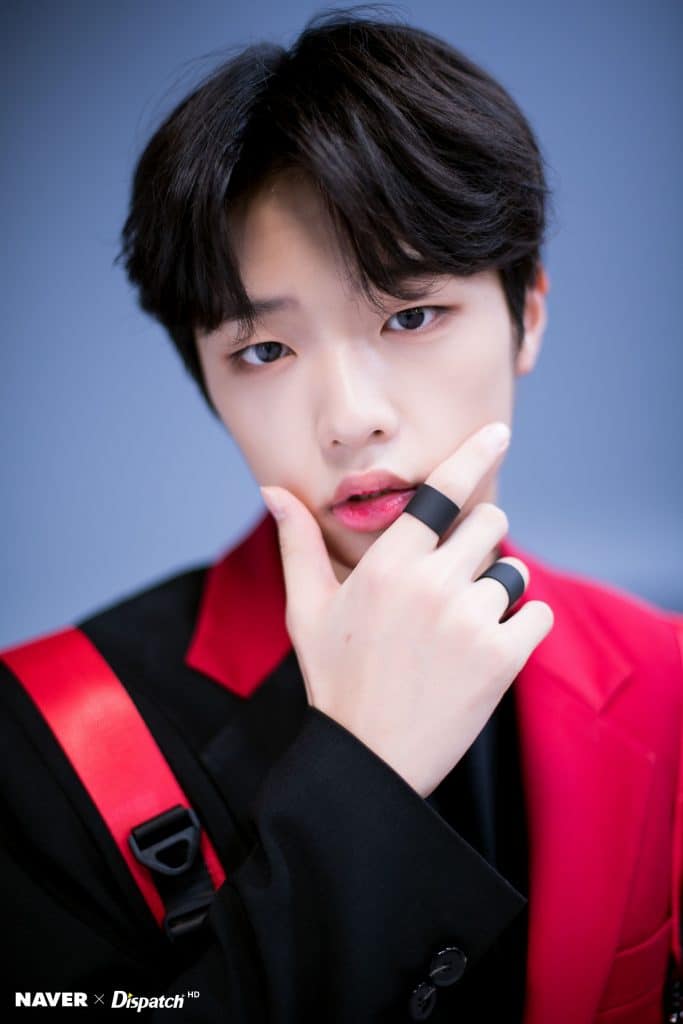 They were able to sell over 650,000 units, and the group was awarded 2x Platinum certification by the Korea Music Content Association (KMCA).
Music Show Win and Most Watched Debut Song MV
Two days after their debut live showcase, Dongpyo and the boys performed on all popular music shows in South Korea, and accumulated 11 music show wins for their debut single, "Flash." A music show win is an important milestone for most K-Pop artists, signifying popularity and having 'made it' on the music scene. So many K-Pop artists, both rookies and established, promote their newly released songs each week on several music shows, and the top three songs will compete for the Top Song of the week.
The official music video (MV) of their song was considered the fastest debut MV to reach 100 million views at that time.
Vote Manipulation Scandal
During the final episode of the reality TV series in July of 2019, many viewers noticed a pattern on the number of votes, and suspected that the result was manipulated.  It caused such a ripple effect that all Mnet reality survival series that used public voting were included in the investigation. A lawsuit was filed on 1 August 2019 by the viewers, and an investigation was conducted by the Seoul Metropolitan Police Agency. While the investigations were ongoing, it was decided that the boys would debut as originally planned. Some of the agencies refused to sign any contract until after the investigation was finished and the allegations were proven false. Several brands that were originally supportive of the group backed out and canceled their endorsement deals.
After the investigation, it was found out that there was indeed electoral fraud, and that votes were manipulated.
× PHOTOS × | 011020

Mise à jour de Twitter par Dongpyo
"[💌]
Passez un heureux Chuseok ❤️❤️☺️"

© DSP_N_Official#SONDONGPYO #손동표 #둥표 #DSP_N #DSPMEDIA pic.twitter.com/p1accVMa2A

— SON DONGPYO (손동표) FRANCE (@DongpyoFrance) October 1, 2020
The production director, Ahn Joon-young, was arrested on 5 November 2019 and admitted during interrogation that he changed the total number of votes that affected the result of the final 11 trainees. It was also found out that some of the favored contestants were given crucial information about the competition details each week, so that they had an advantage over their competitors.
2020 – Disbandment of X1
Even after having a very successful debut year, the group ultimately disbanded on 6 January 2020. Since there were several entertainment agencies involved in the formation of X1, they all decided to vote via a secret ballot to determine the fate of the group. Before they voted, it was agreed that for the group to continue, it had to be a unanimous decision.
The result was shared with the public – not all of them wanted to continue, as they felt that the group was formed in an unfair method. Some even rejected ideas of any goodbye project, such as releasing a pre-recorded track as a final gift to the fans or even just a goodbye video. Some of the agencies wanted to be done with it, and forget the whole thing.
Letter for His Fans
A few days after Swings Entertainment publicly announced that X1 disbanded, Dongpyo wrote a letter to his fans thanking them for supporting him and his group in their journey. It was shared by DSP Media by posting a scanned photo of his handwritten letter.
Vlogs, Web Dramas, and Online School
Since the disbandment, Dongpyo has focused on songwriting, practicing and learning.
He looked at the disbandment as his opportunity to prepare himself to pursue a new beginning. His goal now is to be a self-producing idol, so he continues to write songs, practice dancing, attend his online school, and create content for his talent agency's social media accounts and V Live Channel. His acting career was put on hold, giving way to his singing career. He planned to go into that later on when he grows a bit older and has enough life experience to properly portray the roles that will be given to him in the future.
X1 Private Reunion Party for their Debut Anniversary
Dongpyo attended a private reunion party to celebrate X1's debut anniversary on 28 August 2020; all the members were there except for Kim Yo Han who was in the middle of his solo promotional activities.
It was held in the Swings Entertainment office, and fans were curious to know if there was a possibility that they would get to see them release a new song again.
Personal life
There is no information about his personal life, as dating is prohibited in his contract for the first three to five years after his debut, which is a common practice in South Korea's entertainment industry. Most K-Pop artists wouldn't divulge if they are dating anyone even if they are allowed to, as K-Pop fans are known to be quite possessive of their favorite idols.
He had a hard time living alone in Seoul away from his family, but he focused hard on his goal of debuting, and that helped him endure everything.
His only regret was that he knew that his mother was also having a difficult time, and it frustrated him not to be with her. He could only visit his family during holiday breaks and special occasions.
Dongpyo used to share a room with Seungwoo during his stint with Produce X 101, but currently lives back in a dorm provided by his talent agency. While he experienced fame over a short period, he can still walk around Seoul without getting mobbed. He loves to go out whenever he wants to unwind or deal with mental stress. He felt that the best way to deal with bad situations is to accept that it is happening, and just cry it out. He believes that it's the universal rule that once you solve a problem, another one appears.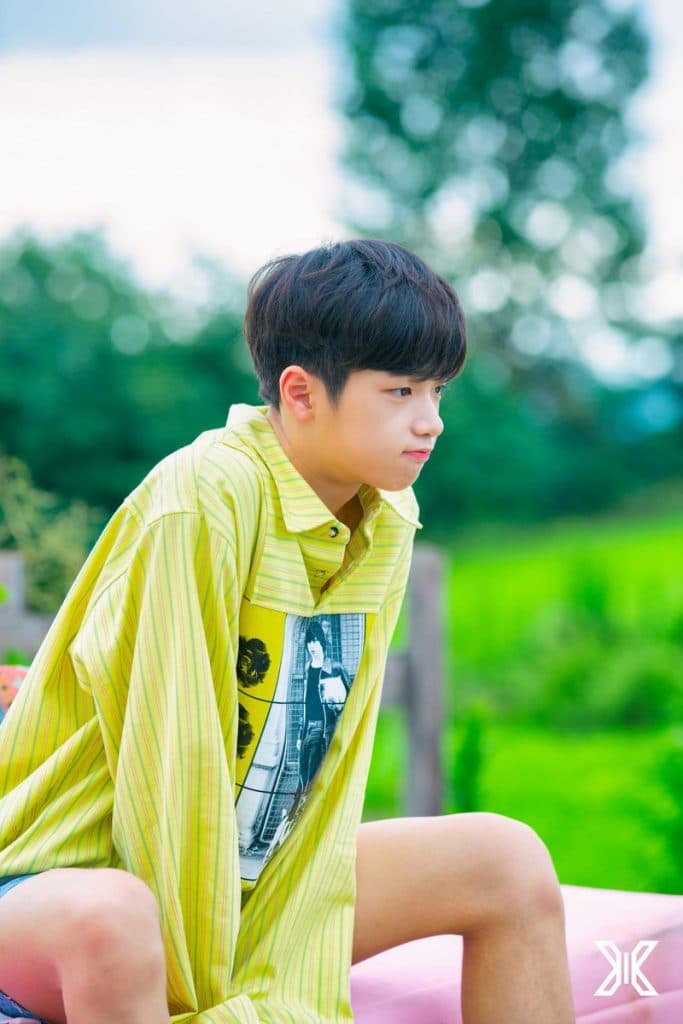 Hobbies, favorites, rumors, and interesting facts
Hobbies: Colouring, Singing, and Dancing.
He is quite close to Seungwoo and had a father-son relationship vibe during the survival reality series.
He likes watching horror films but also enjoys action films such as "The Swindlers."
Voice imitations and urban dancing are his other skills.
He has been known to have the ability to change facial expressions, from having an angel face to a mischievous devil expression quite easily.
His skincare routine was taught to him by his mother, and includes massaging every part of his face for not less than three minutes while washing, and applying moisturizer diligently afterward. Even when he's too tired and sleepy, he won't go to bed without doing his daily skincare routine.
During the promotions of X1's debut single, Dongpyo was criticized for being rude to the older members in his group – apparently, he didn't like being touched by them. Two clips were shared online showing how he pushed one member away from him when he was being hugged, and another clip showed how he removed a hand on his head.
He was caught being rude again to the hosts of a variety show in October of 2019. Apparently, netizens didn't like his tone when he talked to them, as they found it sarcastic. In South Korea, talking respectfully towards older people is a must. However, it wasn't clear if he was just joking or following a script.
He likes watching dramas, and would sometimes cry when tragic or sad scenes are being shown. He has a sentimental personality.
One of his favorite desserts is strawberry macarons, and he would often go to cafes to look for them. He considers those macarons 'Instagrammable', and would take photos of them before taking a bite.
His favorite time of the day is when he is using his phone on the bed after a long day, and when he is about to sleep.
"Quote Maker" is one of his nicknames, as he loves to say popular quotes to people around him whenever he is in a good mood.
His role model is IU, one of the most loved singer-songwriters in South Korea who was once hailed as "Nation's Little Sister." He likes the way she writes and produces her songs, and the way she treats her staff.
 Appearance
He is 5ft 5ins. (1.66m) tall, weighs 105lbs (48 kgs), and has a lean build. He has black hair, black eyes, and wears braces on his bottom teeth.
Net worth
According to sources Dongpyo has an estimated net worth of close to $100,000 as of September 2020.