Bang Chan (Stray Kids)
Christopher Bang 'Chan' was born Seoul, South Korea, on 3 October 1997 – his zodiac sign is Libra and his family moved to Sydney, Australia when he was very young, so he holds both South Korean and Australian nationality. Chan is a singer and a rapper, probably best known as the lead singer of the band Stray Kids – he is also known as 'Kangaroo' and 'Koala'.
Just a simple reminder that article is created and owned only by kpopwiki.org. Article cannot be re-published in any other pages or documents. Copyright is protected by DMCA. All found copies will be reported.
Original source: https://kpopwiki.org/bang-chan-stray-kids-age-height-abs-biography-profile/
Chan's childhood and education
Bang was raised alongside his younger brother and sister Lucas and Hannah initially in Seoul by their father who is a former competitive swimmer and today owns his own swimming club, and their mother who is a housewife.
The family moved five times around Australia before moving back to South Korea. Bang was motivated by his father to start swimming at a very early age and by the time he began attending elementary school he was already an avid swimmer setting the record for 50m freestyle swim during his elementary school's swim carnival.
He was 13 when he decided to become a singer, because he wanted to help people have a good time, and he practiced singing for the following seven years after signing with JYP Entertainment in 2010. He was simultaneously working on his singing at Newtown High School of the Performing Arts, then attended Cheongdam High School, and after matriculation in 2011, Chan didn't enroll at a college even though his parents expected him to, but he rather chose to work his way up in the music industry.
Career as a singer – member of Stray Kids
In 2017, JYP Entertainment launched the reality TV show "Stray Kids" in the form of a contest, to select which boys would become members of the eponymous boy band. Nine were eventually chosen – Chan, Lee Know, Han, Changbin, Felix, Hyunjin, I.N., Woojin and Seungmin, however, Woojin subsequently left in October 2019 for unknown reasons.The band's creation was made official on 17 October, when their music video "Hellevator" came out as a digital single, and led to two band members Felix and Lee Know being removed from the group, but they were eventually brought back.
Shortly after "Hellevator" was released, the band announced they were working on their debut extended play (EP) "Mixtape", and it came     out on 8 January 2018, consisting of seven songs and reaching #2 on Gaon's Album Chart, as well as on the Billboard World Albums Chart. They performed live in front of an audience for the first time at Jangchung Arena on 25 March, and their second EP "I Am Not" was announced a day later, with their song "District 9" serving as the lead single – it became a hit, selling over 54,000 copies in its first month.
The band was invited to perform at KCON Japan 2018 on 14 April, which was their first overseas concert, and they went on to perform at the Grand Peace Palace of Kyung Hee University on 5 August, and on 21 October at Olympic Hall; their EP "I Am You" was released just a day later.
On 25 March 2019, their fourth EP entitled "Cle 1: Miroh" came out, for which they won their first award in the South Korean music program "M Countdown", and their debut special album followed on 19 June entitled "Cle 2: Yellow Wood". The band announced their first world tour on 23 November starting from Seoul, and while the initial release date of their EP "Cle: Levanter" was scheduled for 25 November, it had to be postponed to 9 December because of Woojin leaving the band.
They began working on their Mixtape Project in November 2019 ,and their first single "Mixtape : Gone Days" came out on 26 December while, they simultaneously worked on their debut Japanese album "SKZ2020", which was released on 18 March 2020.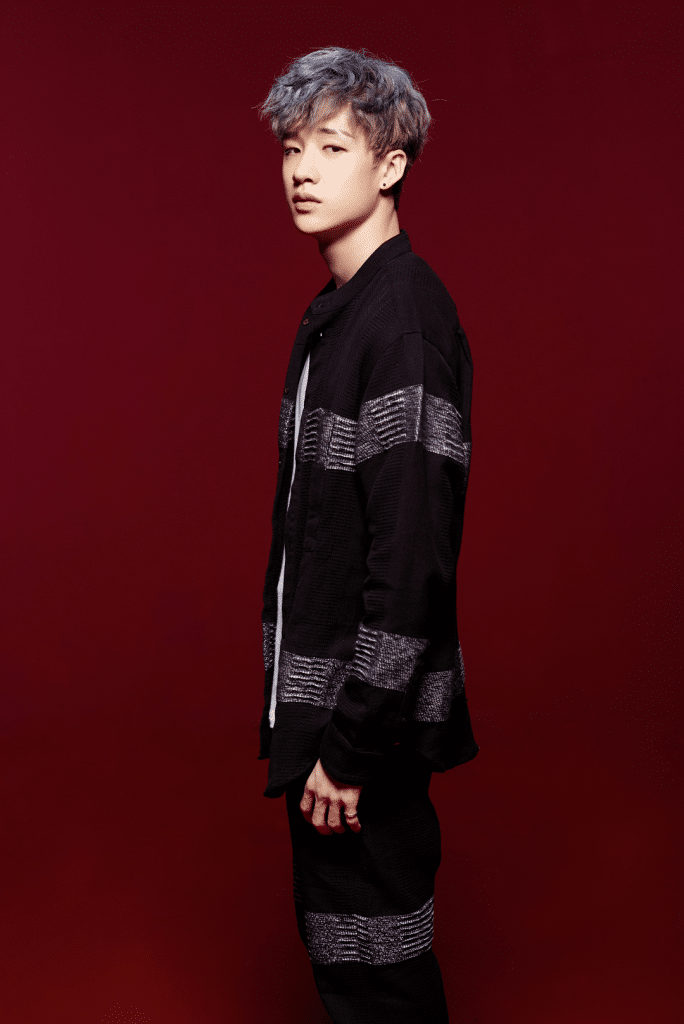 The band's second song for their Mixtape Project "Mixtape : On Track" was released on 26 March 2020, and their Japanese song "Top" served as the "Kami no To-Tower of God" anime's theme song. Because of the song's success, it was later translated into both Korean and English.
Just recently on 17 June 2020, Stray Kids released their debut full-length album "Go Live", consisting of songs such as "God's Menu", "Top" and "Gone Days".
The band has been endorsing several fashion and accessory brands, including Jambangee Jeans and Ivy Club, and in July 2018 they were chosen to serve as promotional models for Youth Brand Festival. Shortly after that, they became ambassadors of Lotte Duty Free, and were on 16 October chosen as the models for Pro-Specs South Korean sportswear brand.
One of their most recent endorsements has been for Talk Talk Korea Contest, while they have been named honorary ambassadors of the Korean Culture and Information Service, Ministry of Culture, Sports and Tourism on 18 June 2019.
Together with Changbin and Han, Chan is also a member of the hip hop sub-group 3RACHA, represented by JYP Entertainment.
Girlfriend and love life
JYP Entertainment has put a dating ban on its rookie singers, meaning the boys from the Stray Kids aren't allowed to date any girls, mostly because it would have a negative effect on the popularity of their band, and because it might make them focus more on dating rather than on making the band famous.
However, there are rumors circulating the internet that three of the boys might be secretly dating, but if these turn out to be true, they will most likely be removed from the band, which is one of the reasons why Chan is single as he doesn't want to risk losing his spot in the group.
It is widely believed that he was once in a relationship with his high school sweetheart, and that it lasted for a year before the two split for unknown reasons.
Hobbies, exercising and ABS
Chan is known for his well-developed abs, and has been having four to five training sessions at the gym each week for over five years now, thus his muscular body.
He can play a variety of sports, and also enjoys running in his spare time. Chan loves to dance too, which is one of his main hobbies – his two favorite styles are ballet and modern, which he has been practicing for the past 10 years. He is interested in learning new languages, and can speak English, Japanese, Korean and Chinese Mandarin. Chan is highly social, and he has friends all around the world, although most of them are living in Los Angeles.
Even though he does prefer sun over rainy days, autumn is his favorite season as he is in love with the colors it brings.
His favorite musician is Drake, his favorite perfume is Versace Eros and the food he most likes to eat is chicken. Chan is a lover of animals, and has a King Charles Spaniel pet dog called Berry. He likes to have his trips planned out, and although he is a huge fan of movies, he doesn't like to watch them while travelling, as he prefers exploring new places.
His motto is "Just enjoy".
Bang's net worth, age and height
As of June 2020, the Stray Kids' net worth has been estimated at around $1.4 million which makes Chan's share around $175,000. He has brown eyes and brown hair which he usually dyes blonde or gray; his age is 22 and his height is 5ft 7ins (1.71m).