Lee Daehwi is a South Korean pop idol, singer-songwriter, producer and presenter, who rose to fame through his participation in season two of Mnet's "Produce 101", debuting first as a member of Wanna One, then as the lead vocalist of AB6IX.
Just a simple reminder that article is created and owned only by kpopwiki.org. Article cannot be re-published in any other pages or documents. Copyright is protected by DMCA. All found copies will be reported.
Original source: https://kpopwiki.org/lee-daehwi-ab6ix-age-father-family-net-worth-partner/
Early life and family
Lee Daehwi was born on 29 January 2001, in Seoul, South Korea – his English name is David while his Japanese name is Daiki. He is an only child, and when he was eight, moved to Osaka, Japan with his family, and lived there for two years. His father passed away when he was still very young – Daehwi came to resent his dad, as he was made fun of for not having a father. He was raised by his mother, who is currently residing in Los Angeles where he lived for about six years since he was ten.
Education background
While he was living in Osaka, he attended Baekdu Hagwon, which is a South Korean international school in Sumiyoshiku, and when he moved to L.A., he went to Carver Elementary School. He spent his freshman year at Chungdam High School in Seoul, and later transferred to the School of Performing Arts Seoul, from where he matriculated in 2019.
Career
After passing the Global Audition conducted by JYP Entertainment in the US, in 2015 he moved back to South Korea to become their trainee. However, sometime in 2016 he left JYP and auditioned for Brand New Music (BNM), and was accepted.
"Produce 101" Season Two
In 2017, Daehwi along with three other trainees from BNM participated in the second season of Mnet's reality survival show, "Produce 101".
He was one of the 101 male trainees from various entertainment companies who competed to secure a spot in the 11-member boy group that the show would debut.  They were given training in vocals, rap, and dance, then showcased their talents and went through several elimination rounds via an online and live voting system.
He started filming "Produce 101" on 26 February, when he moved into the dorm provided by the show, and the first episode was aired on 17 April. Daehwi was one of those who was first noticed due to his good looks, talent, and charming personality, which led to him being chosen as the center of the group when they performed the show's promotional theme, "Naya Na" or "It's Me (Pick Me)." However, his ranking dropped several times because he was seen as greedy by some fans of the show, as he made a strategic decision in picking popular trainees when he formed a team.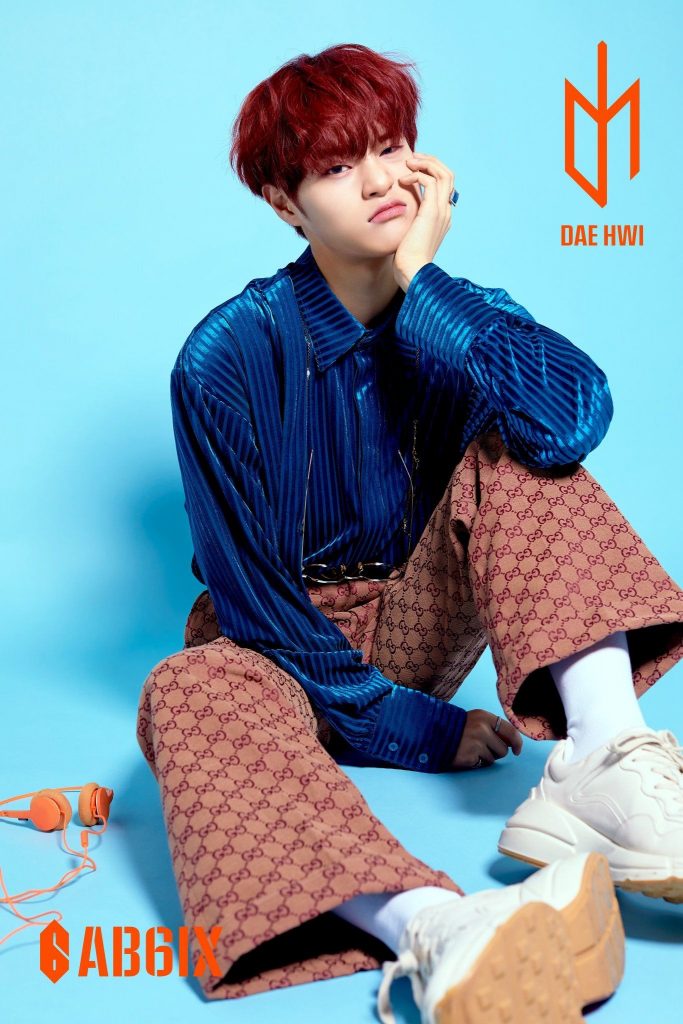 Fortunately, he was able to show the good side of himself, and win back the hearts of fans as he ranked No.3 in the end, garnering over 1.1 million votes, with Park Jihoon from Maroo in No.2 and Kang Daniel from MMO Entertainment in No.1. His co-trainee from BNM named Park Woo Jin also made the cut, and ranked No.6.
"Wanna One"
It was announced in the final episode on 16 June that the top 11 trainees would promote as a group named Wanna One under YMC Entertainment. They officially made their debut on 7 August at the "Wanna One Premier Show-Con held at the Gocheok SkyDome, and the next day, released both digital and physical editions of their first extended play (EP), "1×1=1" (To Be One). It was a commercial success, as it topped South Korea's Gaon Monthly Album Chart with more than 700,000 copies sold, and also topped the iTunes Album chart in 11 countries.
The lead single, "Energetic," had over 2.5 million copies sold through digital downloads. The repackaged edition, "1-1=0" (Nothing Without You), with the title track entitled "Beautiful" had half a million copies pre-ordered; they are the third Korean group to sell over a million copies of their debut album.
Their success continued with their second EP, "0+1=1" (I Promise You); third mini-album, "1÷x=1" (Undivided); and studio album, "1¹¹=1" (Power of Destiny). They also went on a world tour in 2018, entitled "One: The World", which kicked-off with a three-day concert in Seoul, then across the US, Asia and Australia. They won several awards, obtained 16 endorsement deals, and ranked No.2 on Forbes' Korea Power Celebrity List in 2018, and No.3 the following year.
Aside from promotions on major music shows, the members starred in their own reality shows including "Wanna One Go" for three seasons, and "Wanna Travel" for two seasons. Daehwi had several solo activities too, as he appeared as a guest in several variety shows such as "King of Mask Singer," "Saturday Night Live Korea," "Amazing Saturday," and "Visiting Tutor." He became part of the Global MC Crew for "M Countdown", as well as the emcee for the KCON (Korean Wave Convention) held in New York and Los Angeles, Japan and Australia,.
Wanna One's contract ended on 31 December 2018, but they disbanded on 27 January 2019 after they held a four-day concert (January 24-27), entitled "Therefore" at the Gocheok SkyDome.
"AB6IX"
The five-member group, AB6IX (Absolute Six or Above Brand New Six), debuted under BNM on 22 May 2019, with Daehwi as the lead vocalist, lead dancer, center, and face of the group; Lim Young-min as the leader; Park Woo-jin as the main rapper and main dancer; Kim Dong-hyun as the lead vocalist and visual; and Jeon Woong as the main vocalist. Their debut EP, "B: Complete" consisting of seven tracks, peaked at No.2 on Gaon Album Chart.
They released their first studio album entitled "6ixsense" – pronounced "sixth sense" – on 7 October. It peaked at No. 2 on the Gaon Chart, No.25 at the Oricon Chart, and No.30 on Billboard Social 50. Its lead single, "Blind For Love," gave them four music show wins.
On 13 February 2020, they released their mini-album entitled "5-Nally," which contains solo tracks for each member.
The group was supposed to release their second mini-album, "Vivid," on 8 June, however, Young-min was charged with DUI (driving under the influence) on 31 May, and as a result left the group. The remaining members had to re-record all six tracks of the album, and it was released on 29 June.
Due to the COVID-19 pandemic, they canceled their 2020 European and US concert tour, "6ixsense."
As a songwriter and producer
Daehwi composed the song, "Hollywood," which he performed along with his co-trainees in BNM at the first evaluation for "Produce 101"; this was included in the EP that AB6IX released. He's contributed to the lyrics, music and arrangement of most of the songs released by his group.
Daehwi has written more than 25 songs, including "Airplane" for IzOne, "See You Again" for the "Produce 48" trainees, "Dream For You" for the "Produce X 101" trainees, and "Dawn" for MXM.
He also wrote the song, "Slow," which is included in the first EP of former Wanna One leader Yoon Ji-sung, and "Young 20," one of the tracks in the debut EP of former Wanna One's subvocal and sub rapper, Park Ji-hoon.
Personal life
Daehwi is 19 years old and currently single. As a member of a K-Pop boy group, he would be bound by his contract not to date for three to five years after debut so to focus on work, and avoid being involved in a dating scandal. It is said that one sure way to lose fans is to be caught dating anyone, as they can be quite possessive of their favorites; the person that the idol member is dating would also be the subject of hate from fans.
While he was a guest of MBC's "Radio Star," he talked about getting married and having children later on, saying that as an only child, it was his duty to continue the family line. He wanted to discuss with his fans about dating after his fifth anniversary, but if his fans don't like it, then he wouldn't go through with it.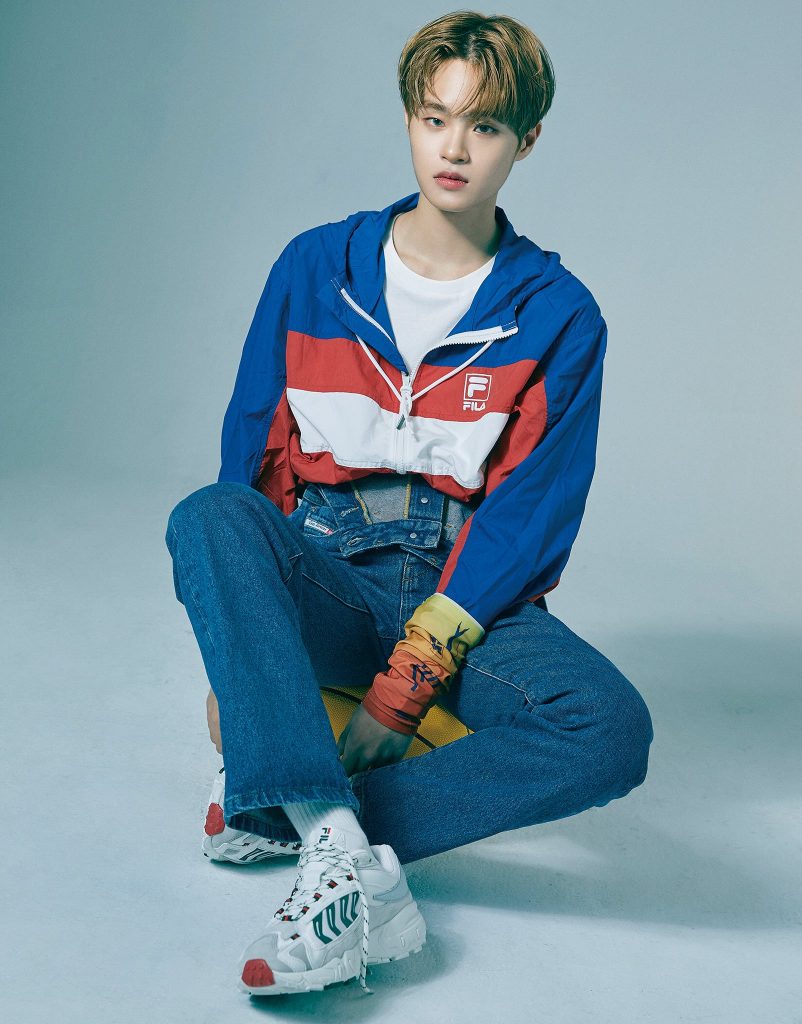 Hobbies, favorites, rumors, and interesting things
In 2017, he was accompanied by his Wanna One co-members, Ha Sung-woon and Hwang Min‑hyun, when he visited his father's grave in Osaka, and laid a bouquet of flowers along with his album. Tearing up, he said, 'If you were alive, you'd watch me sing and dance, and I'm really sorry that I can't show you that.' This was aired on 15 December in the sixth episode of his reality show on Mnet, entitled "WannaOne Go."
He was asked during a press conference for his SBS drama, "Mon Chou Chou Global House," about the controversy surrounding the "Produce 101" series, after the producing director, Ahn Joon Young, admitted to manipulating the results for the "Produce 48" and "Produce X 101" editions. Daehwi said he felt bad about the trainees who worked hard during the competition, and was concerned that their efforts would be overshadowed by this. His fans were angry that he was asked about something unrelated to his drama.
Daehwi received hate as he expressed happiness and gratitude toward his fans when his and Ong Seongwu's song, "Hourglass" topped the Mnet chart and surpassed Wanna One's song, "Light," which dropped to No.4; both tracks were from the album, "Undivided." This gesture didn't sit well with some fans, as they said that he is putting his own unit ahead of the group, and didn't do the same thing when "Light" ranked No.1.
His mother made a surprise visit during "Produce 101," which made him cry. She said that she knew what he's been going through, and that it's alright.
He was in Japan for a KCON in 2018, and while he was out in the streets with fellow Wanna One members, he was approached by someone from a modeling agency or a fashion magazine and given a business card, inviting him to be cast as a model. His reaction was captured on video by fans who were there, and went viral when uploaded.
Because of the way he talks and does "aegyo" (cute/baby facial expressions and gestures), some people assumed that he is gay, and he began receiving malicious comments. This caused him pain although he tried to brush it off in the past, however, he decided to report these people as it's not only him being affected by this, but also those around him.
Favorites: the color purple, R&B music, horror films, and chicken feet and gopchang (beef tripe).
Hobbies include collecting candles and re-designing clothes.
Appearance
He is 5ft 8ins (1.72m) tall, weighs 115lbs (52kg), and has a lean build. His shoe size is 8.5 inches (265mm). His natural hair color is black, but he would often be seen sporting various hair colors during album promotions. He has black eyes, with one eye having a double lid while the otheris normal.
Net worth
According to sources, Lee Daehwi has an estimated net worth of $2.5 million, as of August 2020.