Jung Daehyun (B.A.P) Bio
Jung Dae-hyun was born in Gwangju, South Jeolla Province, South Korea, on 28 June 1993 – his zodiac sign is Cancer and he holds South Korean nationality. He is a singer and a songwriter probably best known for having been a member of the boy band B.A.P, which was signed to TS Entertainment.
Just a simple reminder that article is created and owned only by kpopwiki.org. Article cannot be re-published in any other pages or documents. Copyright is protected by DMCA. All found copies will be reported.
Original source: https://kpopwiki.org/jung-daehyun-b-a-p-age-tattoo-girlfriend-net-worth-bio/
Early life and education
Daehyun was raised in Gwangju alongside his older brother, by their father who was the owner of a hardware store, and their mother who worked at the very store. The family was wealthy, however, they lost nearly everything during the 1997 Asian financial crisis, and because of it Daehyun had to leave the kindergarten he was going to.
His father decided to move the family to Busan, South Korea, where Daehyun started singing while attending elementary school there, but as his father thought he wouldn't be making enough money as a singer, he persuaded Daehyun to stop singing. Daehyun later changed his mind, and wanted to enroll into an expensive school of the performing arts, but as the family had little money, he began attending a cheaper school with a small music department. In his second year of high school, he simultaneously attended a youth training center, at which he learned how to breakdance as well as practicing his vocal skills.
After being encouraged by his close friend, Daehyun started working and used the money to enroll into a private institute where he perfected his singing skills, attending the school for a year. Today, he holds a Bachelor of Arts degree from Soongsil University.
Singing career and the band B.A.P
In the first half of 2011, Jung heard of an audition organized by TS Entertainment, but instead chose to enter a singing competition at which he won second place – after TS Entertainment heard about this, they invited Daehyun to attend another their auditions held in Seoul. Daehyun gave it a try, and was notified while on his way home from Seoul that he was accepted.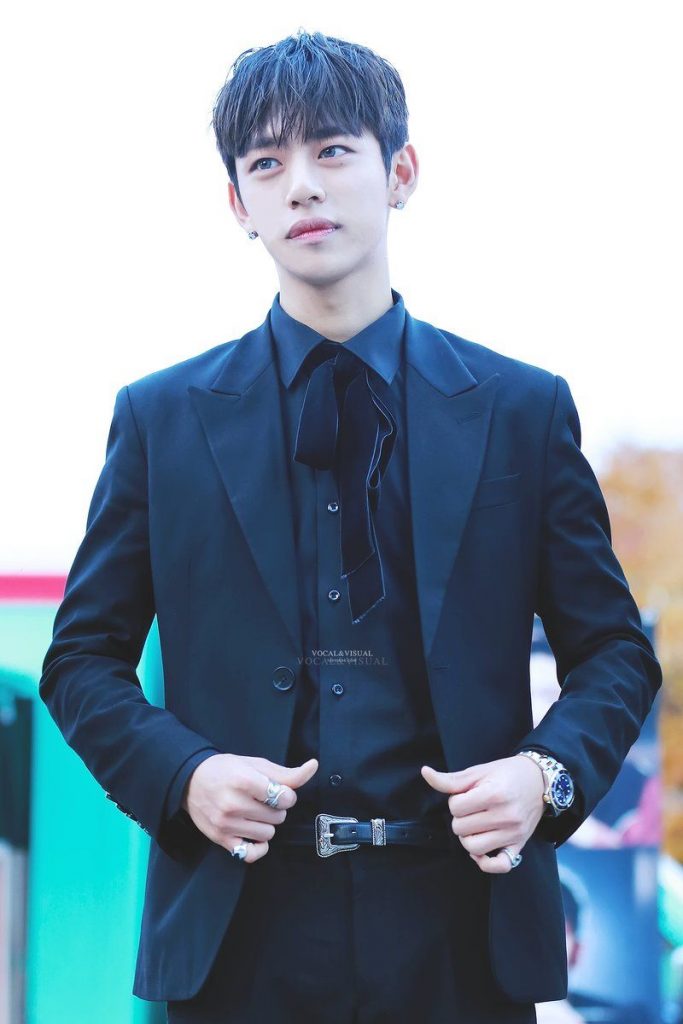 He was a trainee of TS for half a year before the boy group B.A.P was launched on 16 January 2012, made up of Daehyun and five other boys: Yongguk (the leader), Himchan, Youngjae, Jong-up and Zelo.
They were first seen in the reality show "Ta-Dah, It's B.A.P" shown on the South Korean pay TV music channel SBS MTV – in the show, the boys played aliens who come from the Planet Mato which is dying. Their first single, "Warrior" came out on 25 January, which was later chosen as the lead song of their eponymous extended play (EP) released on 3 February 2012, and which peaked at #10 on the Billboard World Albums Chart – in only two days, 10,000 copies of the EP were sold in South Korea.
Their second single, "Secret Love" came out in March, while their second EP, "Power" was released in April, with the eponymous song as its lead single – the EP sold all 30,000 copies that were made, and peaked at #10 on the Billboard World Albums Chart. On 19 July, the boys released their third EP, "No Mercy" while its repackaged version "Crash" came out on 30 August, followed on 23 October by their fourth EP entitled "Stop It".
B.A.P's fifth EP was released on 12 February 2013, entitled "One Shot", and nine days later it reached #1 on the Billboard World Albums Chart, which led to them signing a contract with the Japanese record label King Records, followed by the release of their debut song in Japanese, "Warrior" – their eponymous debut Japanese album came out on 9 October.
Also in 2013, B.A.P released their sixth EP "Badman", with three promotional singles "Badman", "Hurricane" and "Coffee Shop".
They started the year 2014 with the release of their debut studio album, "First Sensibility" on 3 February, made up of 13 songs, and which topped several charts, including the Billboard World Albums Chart. B.A.P was invited to compete in the South Korean TV music program "Show Champion" with the album's lead single "1004 Angel", and the boys won their first show, followed by two more wins in the next month. Their new Japanese song came out on 3 April and reached #2 on the Oricon Daily Singles Chart.
During the summer, B.A.P performed in 23 countries in the US, Europe, Australia and Asia during their tour called "B.A.P Live on Earth 2014 Continent Tour", and while in Europe released their new EP", B.A.P Unplugged 2014". Following their return from the tour, B.A.P filed a lawsuit against TS Entertainment, stating that out of $9 million that they earned during three years of performing, their agency paid them only $18,000 each. The two sides came to an agreement on 1 August 2015, and the boys immediately returned to making music, releasing their new, eighth EP "Matrix", with the song "Young, Wild & Free" as its lead single. B.A.P was invited to compete in the South Korean music show "Music Bank" on 27 November 2015, which they proceeded to win.
I miss our whistle fanchants😭😭#Yongguk #Daehyun #Youngjae #Himchan #Jongup #Zelo #BAP #BABYz pic.twitter.com/2nekmMKYz0

— Oniesy (@OniesyR1126) March 23, 2020
In February 2016, the boys released their ninth EP – "Carnival" – made up of six tracks, and a month later their debut Japanese album came out, entitled "Best. Absolute. Perfect." made up of 13 songs. B.A.P went on their second world tour in April, called "Live On Earth 2016", performing in the US, Canada and Mexico while they also sang in many European countries such as Italy, Germany and Finland. In November 2016, B.A.P released their second full-length studio album, "Noir" which topped the Billboard World Albums Chart.
On 28 June 2017, B.A.P's second Japanese full-length album entitled "Unlimited" was released, and a year later their third Japanese full-length album came out, called "Massive".
In January 2018, two members of B.A.P left the group as soon as their contracts with TS Entertainment expired, while the four other members followed on 18 February.
On 5 April 2019, with the help of his patrons who donated money to him on the crowdfunding website Patreon, Daehyun released his debut mini-album "Chapter2 27", before in June signing a contract with STX Lionheart, and his debut solo album "Aight" came out on 11 October.
Daehyun has also launched his acting career, as he played the main character Danny in the musical "Grease", which aired from November 2019 to February 2020.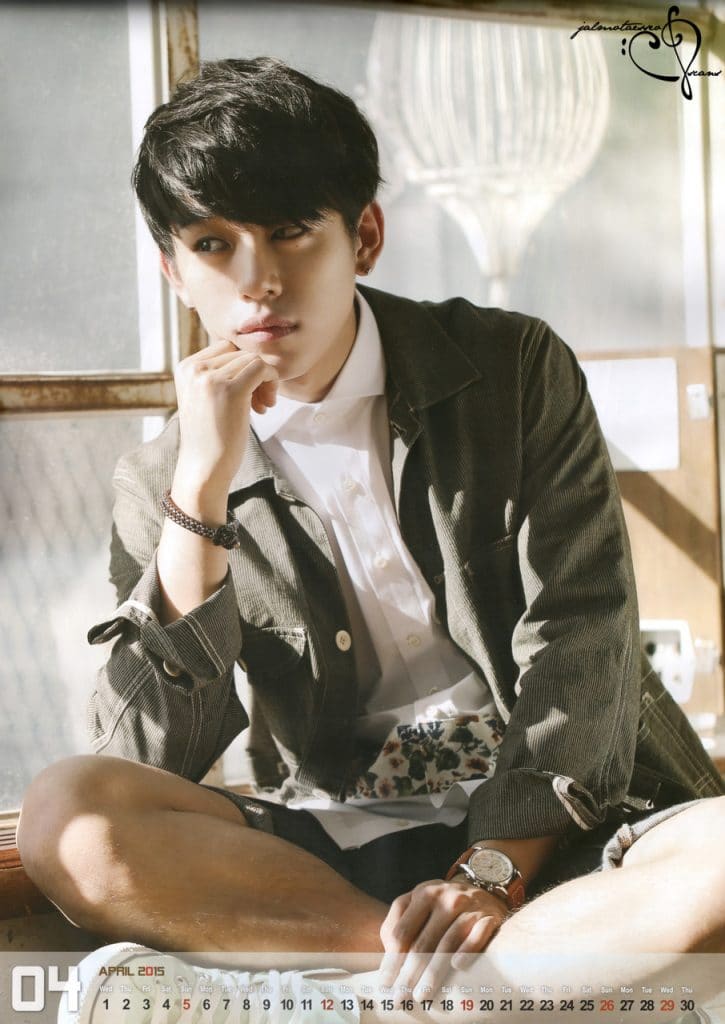 Relationships and girlfriend
Daehyun was once in a brief relationship with a girl known only as Jenny – having been introduced by a mutual friend at a party in Seoul, the two dated for around 20 days before splitting ways. According to Daehyun's friends and fans, the relationship wasn't functional because Jenny didn't know the Korean language, nor did Daehyun know much English – the two haven't heard from each other again since splitting ways. After this break-up, Daehyun hasn't talked about any girls he might have dated, but has talked about how he would like to date a girl who could travel with him (at her own expense) and whom would like to watch cherry blossoms with him.
As of July 2020, Daehyun is single, hasn't married and doesn't have children.
Hobbies and interests
Daehyun likes to watch both Hollywood and Bollywood movies in his spare time, but doesn't have a favorite actor nor a favorite movie. He is keen on listening to American musicians, with his favorite being the late Luther Vandross. Daehyun likes to taste various cuisines and has admitted he prefers Japanese cuisine over Chinese – cheesecake was his favorite food until he suddenly stopped eating it.
Autumn is his favorite season because he is in love with its colors, while his favorite thing to do in autumn is simply to read a book in a park. He is a lover of animals and has visited zoos in Asia, Europe and the US.
In his spare time Daehyun likes to work out, and has several training sessions at the gym each week, while he also enjoys going for a run, cycling around his hometown, and going ice skating in the winter.
Age, tattoo and net worth
Daehyun is 27 years old. He has brown hair which he dyes purple, his eyes are brown and his height is 5ft 11ins (1.8m), while he weighs around 143lbs (65kgs). Daehyun has two tattoos – one on his right wrist reads 'HOLD', and the other which reads 'Music, which is consisted of my [team], my friend, and my family, is the best, absolute, and perfect genre ever' is on his lower back.
As of July 2020, Daehyun's net worth has been estimated at over $400,000.