Zuho – whose real name is Baek Zu Ho – is a South Korean rapper, singer, dancer and actor, born under the zodiac sign of Cancer on 4 July 1996, in Gangnam-gu, Seoul South Korea. He's known for being one of the members of the K-Pop group SF9.
Just a simple reminder that article is created and owned only by kpopwiki.org. Article cannot be re-published in any other pages or documents. Copyright is protected by DMCA. All found copies will be reported.
Original source: https://kpopwiki.org/zuho-sf9-biography-girlfriend-net-worth-parents-injury/
Early Life
Although it's known Zuho has a younger brother, there's no further information about the identity of his family, his childhood hobbies and education. However, Zuho was always interested in music, and from an early age he learned to play various instruments including piano and guitar.
At 16 years old, he auditioned to enter FNC Entertainment: 'I sang Justin Bieber's "Never Say Never" with the guitar in front of our CEO, and decided never to become a vocalist *laughs*.'
bringing it again because #ZUHO in a suit is ART pic.twitter.com/3fxVfPTRiH

— ღ Bella || ACTOR ZUHO ✨ (@rochans9f) October 9, 2020
Career
Pre Debut
Zuho was an FNC Entertainment trainee for several years, joining the training system NEOZ School, which helped him to improve his artistic skills and abilities.
In December 2015, the agency announced the premiere of "D.O.B"(Dance or Band), a reality show in which two of the company's trainee groups – also part of NEOZ School) were going to compete to debut. As part of the Dance Team, Zuho and his fellow eight groupmates' efforts to prove their dancing, singing and rapping skills was well compensated, when on 29 June 2016 they were announced as the winners of the show.
In August that year, the former Dance Team was officially introduced as SF9 (Sensational Feeling 9).
Although the band had not yet debuted, SF9's participated in various activities with fans, including meetings, V Live streams and the reality show "SPECTACLE FANTASY 9".
In September 2016, SF9 released their debut album "Feeling Sensation", which charted on Gaon at number eight. The group celebrated their debut on the stage of "M! Countdown".
The album's song "So Beautiful" was the original soundtrack (OST) of the group's drama "Click Your Heart".
In February 2017 SF9 made their first comeback with the extended play (EP) "Burning Sensation", which achieved huge success internationally as it charted on Billboard's international album list at number six.
This album marked Zuho's debut as a songwriter, as he wrote the rap parts of the lead single "Roar", and of songs such as "Still My Lady", "Shut Up N' Lemme Go", "Youth; tell me what it is" and "4 Step".
Second Comeback & More
In April 2017 SF9 released their second EP "Breaking Sensation", including six songs with rap parts written by Zuho. Following this release, in June SF9 made their debut in Japan, with the re-release of the single album "Fanfare", which was a huge success and topped the Oricon list for album's.
In August 2017 SF9 attended their first KCON in the US, with dates in New York and Los Angeles. Then in October the group released "Knights of The Sun", which included the successful single "O Sole Mio".
Regarding the EP's music style, Zuho told Billboard that the group tried to be innovative: 'This album distinguishes itself from previous albums because it's a genre that is uncommon in the K-pop market. We focused on putting our own unique colors on top of this new genre. So we think that "O Sole Mio" and this album really demonstrates our own style with this new type of genre.'
Following the success of "Knights of The Sun", in November SF9 visited various cities in America such as Dallas, Boston and Seattle during their first mini-tour in the country.
In December SF9 released "Sensational Feeling Nine" in Japan, including 10 songs, and the album charted on Oricon at number seven.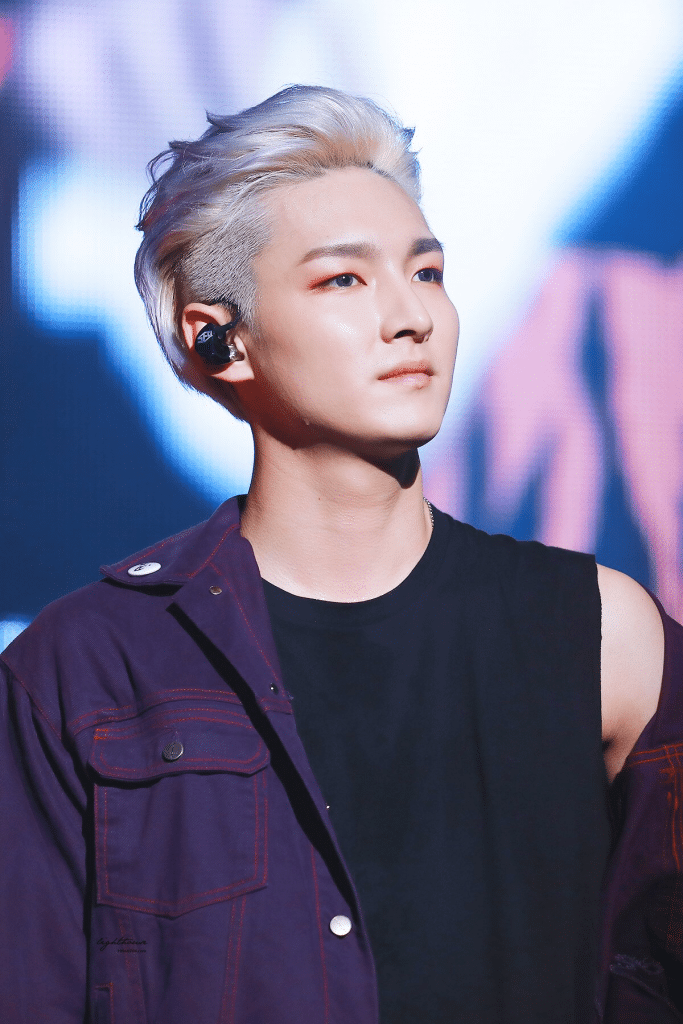 2018: Mamma Mia! & More
In February 2018 SF9 made their comeback with the EP "Mamma Mia!". In May that year, the group re-released the album in Japan in addition to the start of the "SF9 Zepp Tour 2018 MAMMA MIA!", during which they visited Tokyo, Aichi and Osaka.
In August SF9 visited South America for the first time since their debut, to promote their EP "Sensuous", released on 31 July. Then in October, SF9 held the concert "Dreamer" in Seoul, their first in their home country.
In February 2019, SF9 released the EP "Narcissus".
Although Zuho was part of the writing and recording of the songs, he couldn't participate in the album's promotions due to an injury on his back, regarding which FNC Entertainment released a statement: 'The lower back pain that Zuho had been receiving treatment for since long ago worsened in the process of practicing SF9's new song and preparing for their album. After receiving an examination at the hospital, doctors advised that he refrain from excessive activity and rest while receiving treatment for three weeks.'
Japanese Album and Overseas Tour
SF9 released the album "Illuminate" in March 2019, as part of their activities in Japan, following which, the group held a mini tour in the country, with concerts in Namba, Nagoya and Tokyo.
After their Japanese activities, SF9 started their first world tour with six dates in the US and four dates in Europe.
Continuing with their activities overseas, SF9 was part of Japan's KCON in May 2019 for the first time. Shortly afterwards, the EP entitled "RPM" was released on 17 June.
2020: First Studio Album & More
In January 2020 SF9 released their long awaited first studio album in Korean, entitled "First Collection" and which included 10 songs.
Zuho, who contributed in the writing of each song of the album, talked to KpopMap about the group's goals for the year: 'I feel there should be no rush and show our own colors. At the right time, the public and fans will notice. I hope that in 2020, SF9's name and SF9's music get to be recognized by the public.'
"First Collection's" lead single entitled "Good Guy" gave the group their first music show win a week after its release, in "M! Countdown". In July 2020 the EP "9loryUS" was released, followed by the single album entitled "Special History Book" in October.
Personal Life
Girlfriend
There's no information about Zuho's romantic life and current or past partners, not unusual as management keep a tight watch on young member's dating activities.
Friendships
Zuho is a good friend of BTS' member Suga, as Zuho commented in a V Live stream: 'He gives me so much advice and support, more than anyone else does, so I'm trying to follow him well. No matter what, he's always watching over me. He's really helped me a lot.'
Not only is Suga his support on personal matters, he's also his mentor in professional aspects as well: 'I have so many questions I want to ask him, because he's such a great writer. That's why I'm always trying to follow him. He's a senior artist I really like. He's one of my role models.'
Net Worth
Zuho has an estimated net worth of close to $200,000 as of late 2020, which is a result of his work as a member of K-Pop group SF9.
Physical Appearance
Zuho has handsome features and a slender build. He's 6ft 1in (1.85m) tall and weighs 150lbs (67kgs).
Interesting Facts
His blood type 0.
His younger brother enlisted in the army at the same time of his debut.
He has a cat named HuRu, which he spoils a lot. However, the pet has given Zuho comfort during the times he has to be alone working: 'Because of Huru, the studio where I was always alone at, turned into a space of healing. I can relax comfortably and my mind feels refreshed.
He snores loudly, but shares his room with his managers.