Vernon is a singer and rapper from South Korea, who became famous from being a member of the Korean Pop (K-Pop) group, Seventeen (SVT).
Just a simple reminder that article is created and owned only by kpopwiki.org. Article cannot be re-published in any other pages or documents. Copyright is protected by DMCA. All found copies will be reported.
Original source: https://kpopwiki.org/vernon-seventeen-age-parents-height-sister-family-hair/
Early Life and Family
Vernon was born Hansol Vernon Chwe on 18 February 1998, in New York City, USA, to parents Simon Choi, a Korean, and Melody Vernon Chwe, an American. His father is an artist while his mother is an art teacher. He has a younger sister named Sofia. When he was five years old, his father decided to take his family to Seoul, South Korea and live there for good. So Vernon enjoys dual citizenship, but claims that he is more Korean than American, since he was raised in Seoul.
Surprisingly, he is quite fluent in the English language even if he left New York at a very young age.
Apparently, his mother couldn't speak Korean when they transferred to Seoul, and they continued to converse in English at home. Vernon's Korean name is Choi Hansol, in which Choi is the last name and Hansol the first as practiced in South Korea. He became interested in music at a young age, and was taught to play the guitar by his father.
Education
He attended Ewha Womans University Elementary School for his primary schooling and went to Changchun Middle School but has dropped out as he was scouted by a talent agency. He signed up to become a trainee and his parents decided for him to be homeschooled.
Career
Vernon was cast just in front of Changchun Middle School in 2012, and he took advantage of the opportunity to become a trainee in Pledis Entertainment.
Each year of rigorous training made him more convinced that he was on the right path to pursue his dream of becoming a K-Pop idol.
First Steps
He was being trained to be a part of a 13-boy K-Pop group called Seventeen (SVT). Because of having so many members, the talent agency decided to create three sub-units within the group, Vocal Team, Performance Team, and Hip-Hop Team. Since Vernon is the resident main rapper of Seventeen, he automatically belonged to the Hip-Hop Team, along with Wonwoo, Mingyu, and S. Coups (Group Leader). For almost four years he trained in singing, dancing, acting, rapping, and even songwriting.
Prior to his debut, his group did a reality TV show in 2013 entitled "Seventeen TV," which was streamed online through an American streaming site, UStream.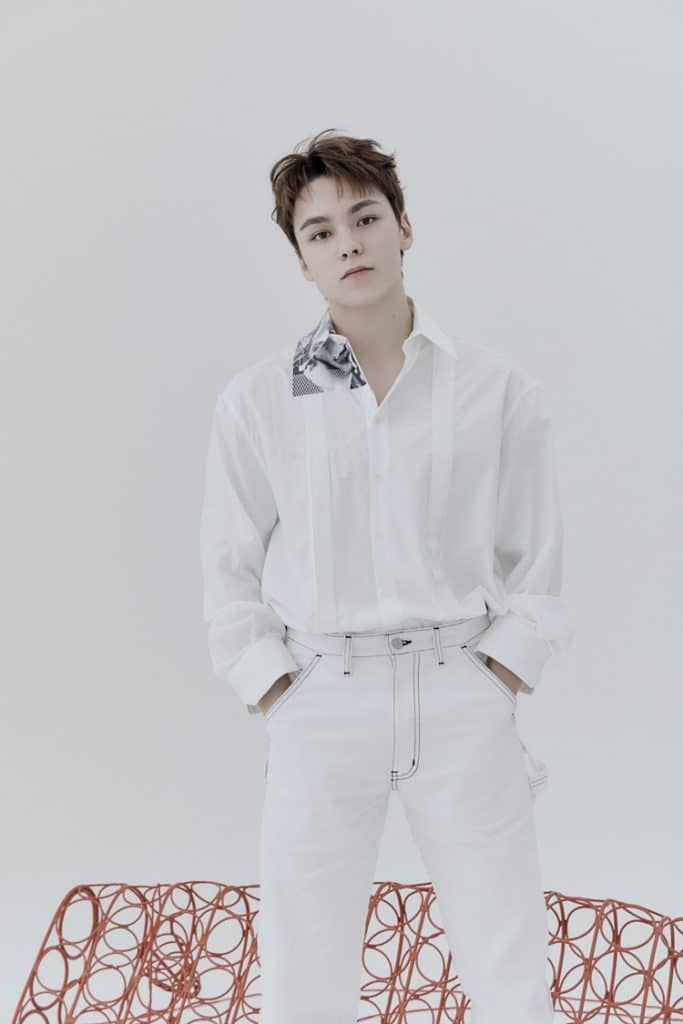 In K-Pop, this has been a proven successful strategy in introducing up-and-coming artists to the fans. For several seasons, the online series showed training routine of the boys, as well as mundane daily activities and family interactions. Through the show, the group has little by little gained fans not only from South Korea, but from other Asian countries as well.
Survival Series and Debut
His hard work paid-off, as he was chosen to debut along with his group on 26 May 2015, through an hour-long showcase aired over MBC with their debut song "Shining Diamonds," of which he co-wrote the lyrics. This opportunity was only given to them after the CEO of Pledis Entertainment told them to participate in another reality TV show, "Seventeen Project: Big Debut Plan." This was to test them and see if they could prove their worth not only as individual performers but also as a group. It ran for the whole month of May, concluding with their debut showcase.
Immediately following their debut was the worldwide digital release of their first mini album, "17 Carat." Vernon participated in co-writing the lyrics of four of the songs, including the lead track, "Adore U." It peaked at number eight on the Billboard World Album Chart and stayed in the charts for 11 weeks, the longest charting K-Pop album in 2015.
Following the success of the debut album, Pledis Entertainment decided to follow it up with the second mini album, "Boys Be", was released in September of the same year. Some people questioned the timing, but it proved to be the right decision as it was even more successful than the first one. Vernon participated in co-writing the lyrics of three songs included in the album. His group also had four consecutive concert days at the end of 2015, held at Yongsan Art Hall and entitled "Like Seventeen- Boys Wish."
As a result of the overwhelming success of their rookie year, Billboard gave them a spot in the list of "21 under 21 2015: Music's Hottest Young Stars" – they were the only K-Pop act to be included in the list.
Further Success
The group continued to rise to stardom, as they enjoyed mainstream success by 2017 with new album releases including "Love Letter" and "Going Seventeen." They toured major cities in Asia, performing one-day concerts, and made stops in Melbourne, Sydney and Auckland too.
They were also thrilled by the overwhelming demand by Japanese fans, so that they had six concert nights in Japan, with an accumulated total of 50,000 attendees even if they hadn't done any promotions there yet.
K-Pop artists who wanted to penetrate the Japanese market have been known to release an album specifically made for the Japanese audience, but their Korean albums reportedly charted highly on the Japanese Oricon Chart. In light of this positive result, Seventeen filmed a reality show in Japan, "One Fine Day," which was co-produced by South Korean and Japanese TV networks, and was followed up by another season called "One Fine Day in Japan."
In 2018, Seventeen continued to sell more albums, and when they finally released a Japanese album, "You Make Me," the group was rewarded a Gold certification by the Recording Industry Association of Japan.
Platinum-Certified Albums
As the Seventeen's star shone brighter locally and globally, Vernon continued to participate in songwriting for the group.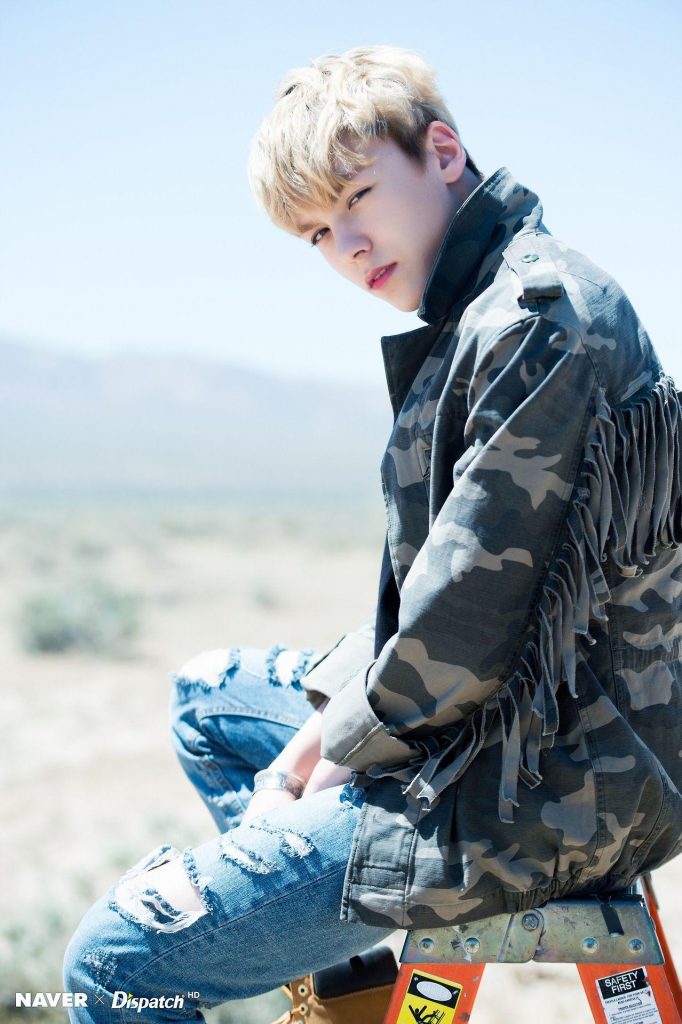 Two of their albums – "You Make My Day" released in 2018 and "You Made My Dawn" (2019) were both certified platinum by the Korea Music Content Association, and Vernon was credited in almost every song of the group as one of the writers of the lyrics, and as the composer of a few too.
In 2019, Seventeen gained the much wanted recognition from music industry experts, as they were rewarded with the prestigious "Album of the Year" in the Asia Artist Awards, and also earned a nomination for the same category in the Golden Disc Awards. It was for their commercially successful album "An Ode," which sold 700,000 copies in the first week after it was released.
Big Hit Entertainment Acquires Pledis Entertainment
With the success of Seventeen and other groups under Pledis Entertainment, Big Hit Entertainment (BTS talent management) acquired major stocks of the company in May of 2020.
Pledis will remain an independent label, but Big Hit will take over global promotion activities.
A month after the major stocks acquisition, Seventeen released its 7th mini album entitled "Heng:garae."  It peaked at Number 1 position in the iTunes Album charts in 27 countries, and reached the top five position in 36 countries. Hanteo Chart in South Korea reported that the album sold half-a-million copies in just two days after its release, and that it reportedly accumulated over a million pre-orders – it's considered the group's most successful album thus far.
Other Activities and Collaboration with other Artists
In 2015, they released a digital single called "Lotto", featuring Don Mills, which Vernon co-wrote. He also released a Remix version in 2017 with the Hip-Hop Team.
Vernon's fluency in the English language worked well for him, as he would be the one answering or translating for his members during interviews in other countries, particularly in North America; there is little to no chance of loss in translation scenarios for the K-Pop group. He was also chosen for two consecutive years as one of the hosts of the annual Korean music event in the US. dubbed as "KCON LA" and "KCON NY", produced by Mnet in 2018 and 2019.
Due to his rapping and songwriting skills, Vernon has collaborated with other K-Pop artists such as Ailee, Bumzu, NU'EST W, Jimin Park, and Drunken Tiger. In 2016 he also released an original soundtrack with Eunwoo, one of the members of PRISTIN and another girl group under Pledis Entertainment, with the song "Sickness" for the web drama, "Love Revolution."
#VERNON: actually, it's fernando pic.twitter.com/mcJ621CTh5

— brioche is ia (@svtaint) August 13, 2020
Personal Life
Just like other singers and actors in Korean entertainment, you won't find much information about Vernon's personal life, particularly his dating history. Talent agencies would normally add the "no dating clause" to their contracts, and it would last for a number of years; if some news agency would report their dating status, a denial from the agency would be released.  This is to ensure that the artists are focused on their training, and wouldn't alienate female fans, as they can be very possessive with their favorite artists.
Vernon is currently trying to build his muscles and have a heathier body, but is having a hard time sticking to a specific healthy diet, as he still lives in the group's dormitory with the other boys in Gangnam, Seoul, a mere 40 minutes away from Hongdae where his family resides.
Vernon's hobbies, favorite things, rumors and interesting facts
The name of Seventeen came from the average age of the members from the time they were initially grouped together as trainees. Later on it meant the equation of significant numbers of the group such as: 1 Group + 13 Members + 3 Sub Groups = Seventeen.
Having nicknames is a thing for Koreans. Vernon has several of them, including Mr. Headphones, Vernonnie, DiCaprio and Nonnie.
His family, friends, and even fans are careful in not letting him eat any type of peanuts as he has an allergic reaction to them.
He has a fondness for hot chocolate drinks.
He admires Leonardo DiCaprio, Johnny Depp, Drake, and J. Cole.
He knew Nancy of Momoland, a popular K-Pop girl group, when he was still a kid as they were both chosen to model certain brands.
A couple of years ago, a guy posted on Facebook that his sister dated Vernon when he was still in middle school, with photos as proof of the claim. It circulated on other social media apps, and no denial or confirmation was released by Pledis. It didn't bother the fans so much, as it happened when he was still very young.
He maintains an Instagram account with over two million followers, but rarely updates it.
Appearance
He is 5ft 10in (1.78m) tall and weighs around 136lbs (62kgs). He is an American-Asian with brown hair and brown eyes, but his hair color would often change depending on his K-Pop promotions – you wouldn't recognize their original color anymore.
Net Worth
Sources estimate Vernon's net worth to be at $1 million as of July 2020. Aside from his earnings as a performer, songwriter and producer, remember that he's has also been modelling since he was a kid.