The entertainment world is notorious for the physical and emotional toll it can take on the life of a star. An idealized impression of beauty can put actors and singers under intense pressure to conform to fans,society's demands. In few places is this as true as it is in K-pop. While JooE is a successful and talented artist, she has spent much of her career fielding derogatory comments about her beauty and general appearance. Despite this, she continues to find passion in her work, and focuses her energies on the things she loves to do. JooE is a shining example of perseverance and bravery within the industry.
Just a simple reminder that article is created and owned only by kpopwiki.org. Article cannot be re-published in any other pages or documents. Copyright is protected by DMCA. All found copies will be reported.
Original source: https://kpopwiki.org/jooe-momoland-age-plastic-surgery-net-worth-family/
Early Life and Family
Lee Joo-Won was born on 18 August 1999, Bucheon, South Korea,. Although, as is often the case with K-pop celebrities, the identities of her parents are unknown, known professionally as  JooE, she's shared that she is close to her older brother Lee Min Jae. Although she displayed a lot of athletic ability as a child, she always knew that her future lay in the entertainment industry. JooE had a peculiar fear of fish as a young child, a phobia that she still finds crippling today; unknown where this phobia stems from, it seems to afflict her only when she sees small schools of fish, a major problem for her when the group visited an aquarium in Russia.
Education
JooE always knew that she wanted to be a performer and her parents knew how to help her make that dream come true. JooE was enrolled in HanLim Art School where she was able to study dance, theatre, music and other aspects of the entertainment industry. HanLim is in the Sangpa District of Seoul and is well known for producing iconic stars in the entertainment industry including K-pop – a fine place to start working towards her dreams. She was also able to hone her athleticism, and studied Judo during sixth grade.
JooE matriculated from HamLim Arts School on 9 February 2018, alongside her fellow bandmate, Nancy.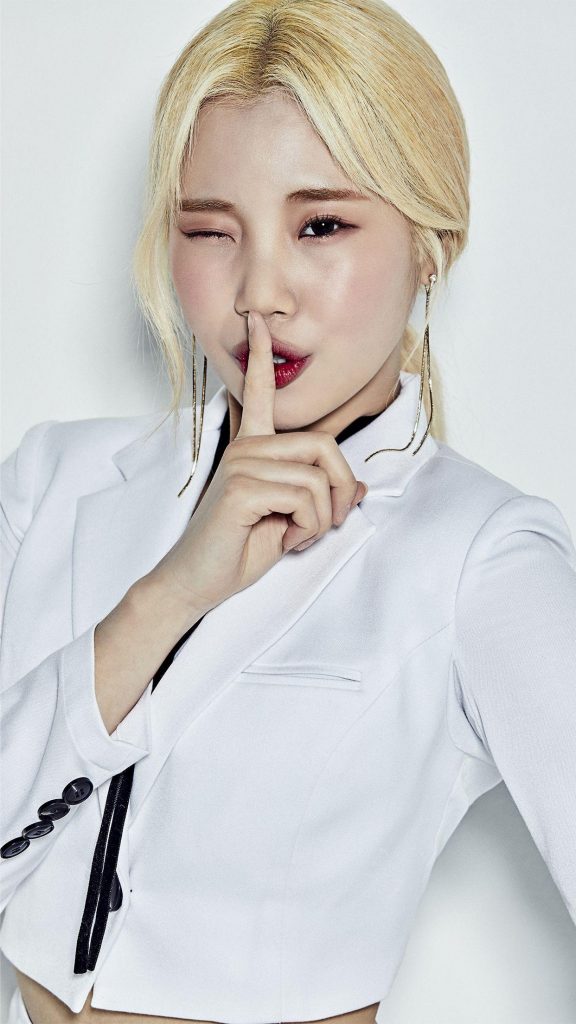 They were far from the only stars in the matriculating class, as they were accompanied by Yeri, from Red Velvet, Hyungjun, from IZ, and Yoo Yeongjung, from Cosmic Girls, to name a few.
Career
Momoland
JooE successfully auditioned for Double Kick Entertainment in early 2016, and was signed on as a trainee once a month before the search for members of Momoland began. As is often the practice with K-pop bands, the members of the band Momoland would be selected out of an array of candidates on a reality girl group survival show, in this case, "Finding Momoland". The series debuted in July 2016, and presented the audience with a selection of ten competitors of which only seven would be offered a coveted position in Momoland.
However, even though JooE made it into the group, it seemed that the group may not even debut as they had not been able to find the minimum 3,000 spectators. While the group waited on tenterhooks to discover their fate, they were appointed ambassadors of the International Relief Development NGO Plan Korea on 26 October. Not only was this an important cause to represent, but this also amassed a larger following for the group.
They were able to hold their debut showcase on 9 November 2016, and released their first extended play (EP), "Welcome to Momoland", the following day. The group was still considerably underfunded and had to resort to crowdsourcing to be able to produce physical copies of the EP.
On 28 March 2017, two new members were added into the group to try and boost their energy and popularity. They released the single "Wonderful Love" in April of that year, a particular milestone for JooE as it was her performance of this song that would later land her a Tropicana commercial, and the position of brand ambassador.
The group released their second EP "Freeze!" on 22 August 2017. While they were experiencing only moderate success with their music, the group took their role as ambassadors seriously, and spent four days in December of 2017 volunteering in Phuc Luong Village in Vietnam where they advocated for Happy Mov students to assist in the construction of kindergartens.
Momoland continued to produce music and to tour, building up a significant fanbase. Although they were accused of plagiarising the bass of their hit song "Bboom Bboom", this was disproven, and the song continues to be one of the band's greatest successes. They've released a total of five EP's, a studio album, and a multitude of single albums, but the group has also undergone much reconfiguration, and is now promoted as a six-member girl group.
Momoland has won multiple awards over the years, a product of their hard work and commitment against the odds. Among these titles is the Digital Bonsang of 2019 (Golden Disc Awards), Discovery of the Year 2018 (Mnet Asian Music Awards), and Best Icon 2018 (Asia Artist Awards).
#JOOE: waist on thinna ig🥴😜💅 pic.twitter.com/cXDHkiqrpA

— 🕷 (@hycksolo) October 1, 2020
Television
Along with the usual slew of television shows that come along with being a K-pop star, JooE has also successfully made a name for herself independent of her group's efforts. While she makes frequent guest appearances on a plethora of talk and Idol shows, she has also been hosting her own shows since 2018; some of these include "I've Fallen for You" (2018), "School Attack" (2018), "SKY Muscle" (2019), and "I-land: Special" (2020). The athleticism she displayed early in her school career has also turned out to an asset, as she has participated in various sports and exercise-themed shows.
Drama
JooE has been able to display her skills as an actress on multiple occasions and has even landed a role in several South Korean drama series.
JooE played the main role in "Happy Talk 2" (2017), a comedy-drama about friendship, and also landed a guest role on the show "Dae Jang Geum is Watching" (2018). The show speculated about what the lives of the decendents of a Joseon doctor and culinary genius might be like if they inherited some of her talents.
Personal Life
Plastic Surgery
JooE has been a victim of cyberbullying ever since her debut with Momoland, however, her negative relationship with her physical appearance predated even auditioning to join Double Kick Entertainment. JooE shared that she already had insecurities about her appearance by the time she entered high school, and turned to plastic surgery to help assuage this. In her first year of high school, JooE underwent plastic surgery to lift her nose, using the cartilage from one of her ears.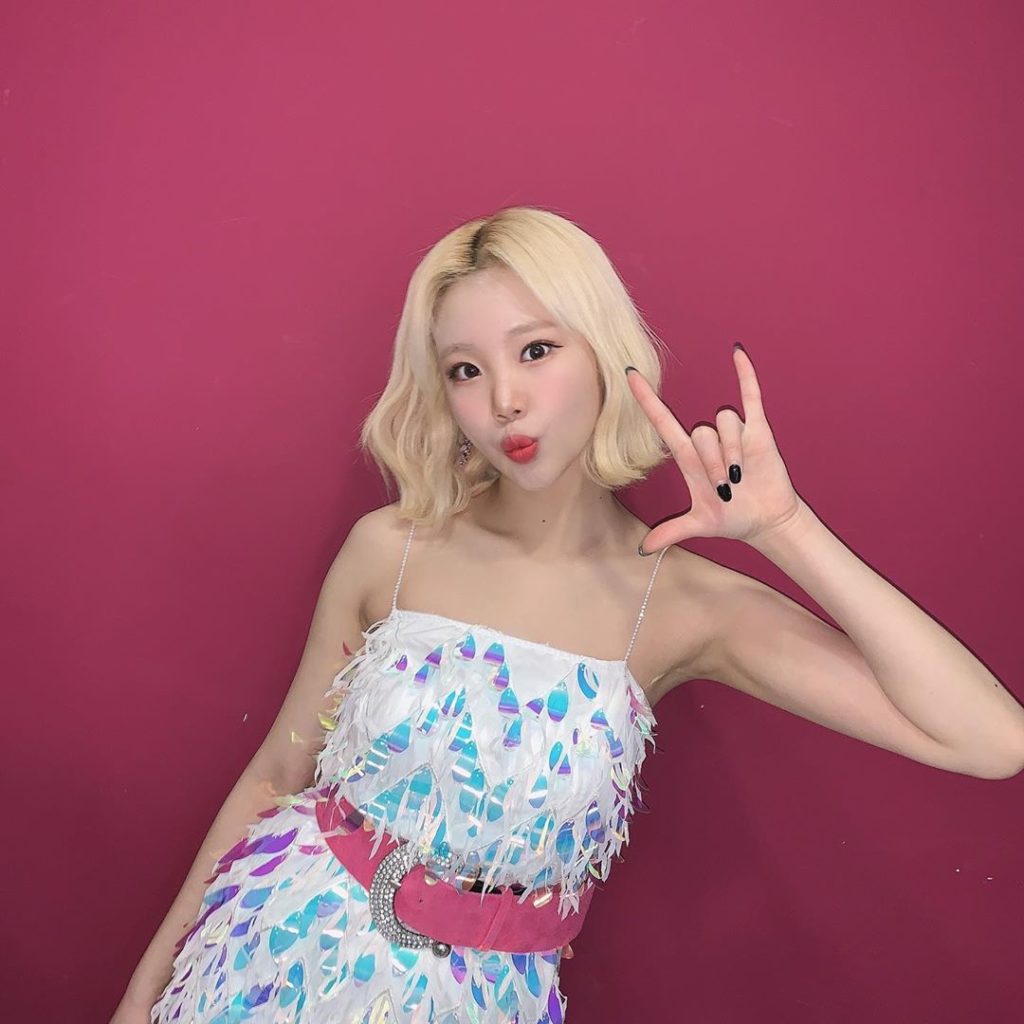 While the surgery went without hitch, JooE did not want to tell Double Kick Entertainment that she had had the surgery when she auditioned, fearing it would jeopardize her chances. Unfortunately, this backfired as the agency suggested she have nose surgery after accepting her, and she had to confess that she had already had it done.
Although JooE has been cruelly called "The ugliest idol in Korean history", this has not stopped her from landing commercials for Tropicana, and being elected brand ambassador for the makeup brand Baker7.
Although she is successful and determined, facing her detractors with her indispensable brand of comedy, JooE is stilled the focus of comments on her appearance.
What's with the cute and innocent jooe?#Momoland #Jooe pic.twitter.com/19BT6SORZ6

— Ahin Sela (@AhinSelaMonila) September 30, 2020
Recently, JooE is speculated to have had double eyelid surgery – the rumors began to surface when she took a break from appearing in public, and after emerging, looked somewhat different. Although the rumors have not been confirmed, fans have compiled extensive photographs of what they constitute to be proof.
Dating Rumours
For as many K-pop followers who give JooE a hard time about her appearance, there are just as many who only wish to see her happy. Thus, it was not surprising that fans were ecstatic when a photograph surface of JooE walking arm in arm with an anonymous man. Followers immediately jumped to the conclusion that JooE was dating the man, who was not a celebrity, and would therefore not provide any additional insight into the relationship.
At first, JooE didn't respond to the rumors as the photo continued to be circulated within the fan base, but she eventually put an end to the rumors when she felt that they were getting out of hand. JooE approached MLD Entertainment, who released a post explaining that JooE had been out shopping for a new sound system with an old friend, and wasn't on a date.
Personal Appearance
Despite the derogatory labels thrown at JooE by the media, she is an attractive and confident young woman. JooE has a longer face and prefers to keep herself in paler shades – usually blondes, pinks, and white. JooE is also known for having multiple piercings in each ear, with one ear having at least eight earrings.
When fans expressed curiosity about the uneven number of earrings in each ear, JooE explained that this dated back to her nose surgery in high school, when they had to use cartilage from one of her ears to complete the surgery. JooE is 5ft 5ins (1.64m) tall and weighs around 100lbs (45kg).
Net Worth and Salary
In addition to the money she makes as a K-pop performer, JooE also maintains a steady job in other aspects of the entertainment industry. She is a popular choice to host television shows, and is the ambassador of multiple brands. As of mid-2020, she has an estimated net worth of close to $500,000.