Ryu Won is a South Korean actress who became popular for her roles in South Korean TV dramas, particularly in the role of Yoon So Hee in the disaster thriller series, "Missing 9."
Just a simple reminder that article is created and owned only by kpopwiki.org. Article cannot be re-published in any other pages or documents. Copyright is protected by DMCA. All found copies will be reported.
Original source: https://kpopwiki.org/ryu-won-biography-husband-family-net-worth-height/
Early Life and Family
Ryu Won was born Won Joo on 8 November 1997, in Haeundae, Busan, South Korea. Her family stayed in Busan until she was in third grade, when they migrated to the US. She stayed there with her parents and brother for eight years, but was then accompanied by her father when she decided to return to South Korea.
Educational Background
She attended a local school in Busan until the third grade, continued with her studies in the US.
Career
Before her professional debut, she took part in "Alice: Crack of Season," a short film about an LGTBQ unrequited love in high school, released on YouTube in 2016.
First Steps – Discovery and Training
At 17, when she was still studying in high school in the US, she participated in a teen beauty pageant and took home the title, which attracted the interest of a casting director from JYP Entertainment. One of the biggest entertainment agencies in South Korea, its responsible for establishing the careers of many successful artists, including K-Pop singers RAIN, Wonder Girls, TWICE, and Stray Kids, plus actors Suzy Bae, Shin Ye-eun, Sohee and Kim Ye-won.
Ryu Won was hesitant at first, since at that time she was more interested in Fashion Design and the Arts. Her father was quite supportive, and encouraged her to try it first before rejecting the offer. She went back to South Korea accompanied by her father, and signed up with JYP Entertainment. Under the talent agency, she attended acting workshops in which she thrived, since she possessed natural talent in acting.
First Drama Series – Professional Debut
After finishing her acting lessons, JYP Entertainment felt that she was ready to take on some roles, and in 2016 she was cast in the role of Choi Ha-roo in the popular drama TV series, "Uncontrollably Fond," aired on the KBS network from July to September, with Kim Woo Bin and Suzy Bae.
While it was just a minor role, it was a great start since producers noticed her talent.
MBC's "Missing 9"
After a year, Ryu Won joined the lead stars Baek Jin-hee and Jung Kyung-ho in the TV disaster series entitled "Missing 9," as Yoon So-Hee, a Hallyu goddess/actress who survives a plane crash. This time it was a bigger and more significant role which contributed to her rising popularity, aired on MBC from January to March 2017.
Web Series in 2017
For Ryu Won, there is no such thing as small parts only small actors, so she accepted minor roles in web series to further improve her acting skills. She was part of JTBC's "School of Magic", which was aired in September 2017 with 16 episodes, and playing a minor role.
Also in that same year, she was part of Naver TV Cast network's web series, "Take Care of the Goddess," in which she played the character, Han Yeon-sin, one of the goddesses in the series.
Music Videos
With her beautiful face and natural talent for acting, it is not surprising that Ryu Won was offered roles in music videos as well. She was seen in Baekhyun's "Take You Home," and Hwan Chi-Yeul's "We Tried Our Best," MVs which were both released in 2017. In the following year, she was also part of Jang Wooyoung's MV for "Going Going."
Further Success – Two Successful 2019 TV Dramas and International Movie
Ryu Won next played the role of Angelina Joo in the international movie entitled "PEEL," which premiered at the 34th Santa Barbara International Film Festival on 7 February 2019, working with actor Emile Hirsch and director Rafael Monserrate.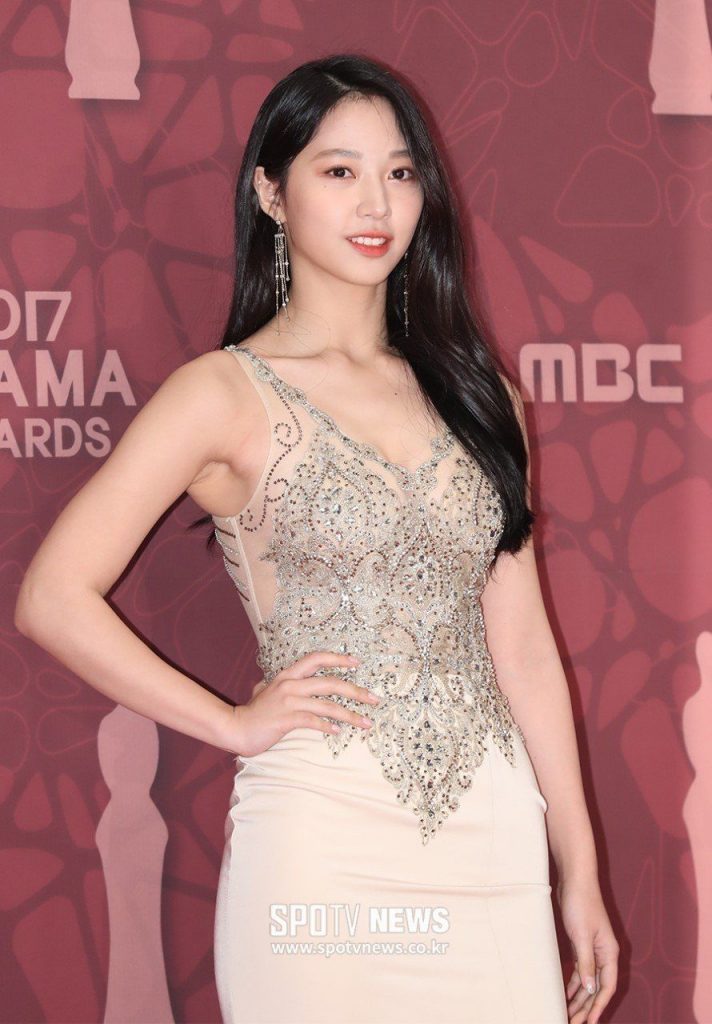 JYP Entertainment was quite happy that the production company behind the movie chose her through the audition video that they sent.
Ryu Won continued to be involved in successful television drama series in 2019. She made the right decision in the kind of roles and types of drama series that she accepted. Both are still supporting roles but noticeable; the drama series aired almost at the same time from September to November which enjoyed top ratings on their specific timeslots. In "Secret Boutique" she joined the stellar cast headed by Kim Sun-a and Chang Mi-hee, in the role of Wi Ye-eun, a cunning woman who works for Kim Sun-a's character – the series focused on the characters of these two women in their bid for supremacy, as well as about revenge and survival.
In "Vagabond," a 16-episode action-thriller series headlined by popular actors Lee Seung-gi and Bae Suzy, she played the role of Mickey, the assistant to one of the drama's main antagonists. More people recognized her face now after being a part of this series, which is quite successful in the rating game, peaking at over 13%.
Left JYP Entertainment
When JYP announced that it was closing the company's actor management department, and would let their contracts be managed by a newly established talent agency called NPIO, Ryu Won opted to terminate her contract with JYP.
JYP Entertainment's Rookie Actress #RyuWon To Make Hollywood Debut In New Film https://t.co/2y8jbUnq6r pic.twitter.com/X1ZjEdHeeL

— Soompi (@soompi) May 24, 2019
She said on her Instagram post on 26 August 2019 that she was grateful for her experience with JYP, but was in the middle of finding what she really wanted to pursue in life, so she parted ways with the talent agency. She has not yet signed with any other agency.
Personal Life
There is little information about her personal life as she values her privacy, and most of what she shares on her Instagram posts is very generic. She doesn't even post anything about her family, and the only two men on her IG feed were both introduced as her besties.
She is believed to be currently single, and still living with her father in Seoul.
Hobbies, favorites, rumors, and interesting facts
Ryu Won's English name is Angelina. Her stage name is made up of her mother's family name (Ryu) and her own last name (Woo). She opted not to use her legal name because another popular actor goes by that name.
She never wanted to join the beauty pageant that led to her being sought out by the casting agent, as it's not her forte, but only tried because she was convinced by her family and friends. She now considers it a blessing in disguise.
Her YouTube channel was created back in December 2019, and she promised to post videos about make-up tutorials, ASMR, and the like but up to this day, she has posted only two videos. She calls her subscribers, "Ryubies."
She is quite fluent in the English language, but when she speaks with her parents she ends up using the Korean Busan dialect.
When she's not filming, Ryu Won likes to stay at home.
She admires actors such as Kim Hye-soo and Cheon Won-hee.
Ryu Won has a caring and nurturing personality even as a young child – she likes taking care of people.
Appearance
She is 5ft 8ins (1.73m) tall and weighs around 120lbs (55kgs), with a slim body. She has black hair and black eyes.  She would sometimes love to experiment with colored contact lenses for photoshoots, or even for just going out.
Net worth
Ryu Won has an estimated net worth of $2.5 million as of August 2020, according to sources.