Kang Minhee (Produce 101) Wiki
Kang Min Hee was born in Suncheon-si, South Jeolla, South Korea, on 17 September 2002 – his zodiac sign is Virgo and he holds South Korean nationality. He is a singer and a dancer, perhaps best known for having competed in the music show "Produce 101", which helped him become a member of the boy group X1 after ranking 10th in the finale.
Just a simple reminder that article is created and owned only by kpopwiki.org. Article cannot be re-published in any other pages or documents. Copyright is protected by DMCA. All found copies will be reported.
Original source: https://kpopwiki.org/kang-minhee-produce-101-wiki-age-height-relationships/
Early life and education
Minhee was raised alongside his older brother in South Jeolla by their father who is a doctor, and their mother who is a nurse. Both of Minhee's parents hold medical college degrees, and his older brother is currently attending college, so it wasn't easy for his parents to allow him to pursue a career as a singer.
He attended Naming High School at which he was one of the five best students. He was especially good at math, and was also physically active, playing a variety of sports such as soccer and basketball among others. It was while at Naming that Minhee was noticed by a scout who invited him to attend a music audition at Swing Entertainment, which he passed and thus became their trainee.
Minhee has matriculated just recently in February 2020, and it appears that he isn't planning on pursuing a college degree, but will continue to work on his singing career.
Career as a singer and the group X1
While the 101 boys were still competing in the show "Produce 101" from 3 May to 19 July 2019, netizens ('citizens of the internet') suggested X1 as the group's name – it stands for the number 11 in Roman numerals or 10 + 1 as there were ten boys chosen in the show while the extra one was chosen from those eliminated earlier.
The majority of the 11 boys were already active in the entertainment industry prior to their debut as X1. Cho Seung-youn was a member of the five-boy group Uniq, Kim Woo-seok was in the boy group UP10TION, and Han Seung-woo was the leader of the boy group Victon.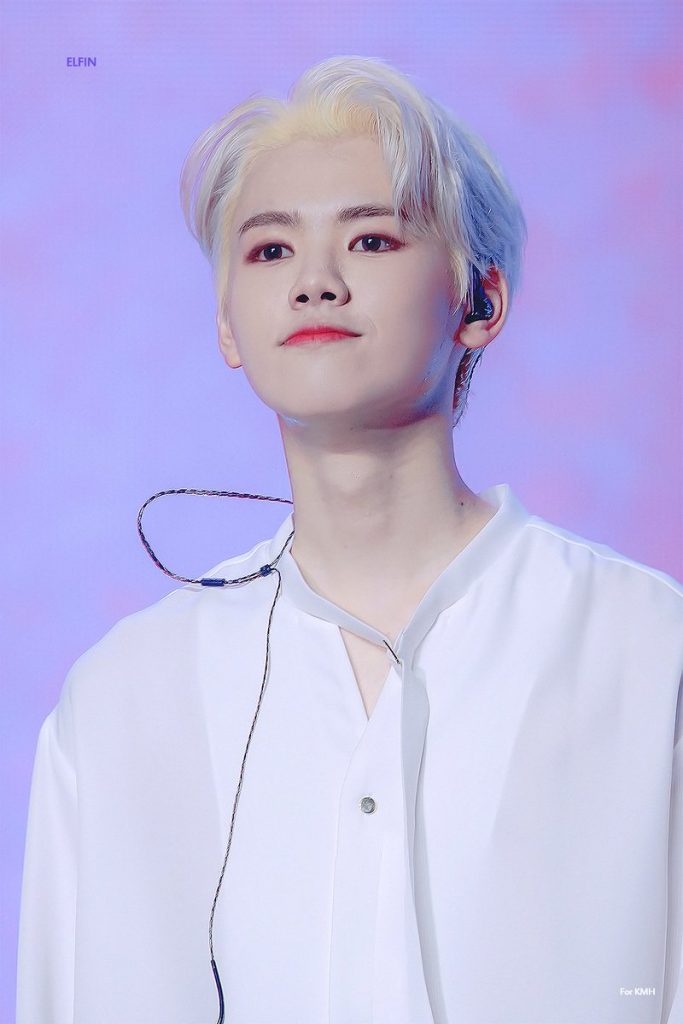 Lee Han-gyul sang in the ballad group IM, Nam Dohyon was competing in the music show "Under Nineteen", while Minhee was featured in the song "Thirst" by Ailee and Mac Clown.
The boys debuted on 27 August 2019 at Seoul's Gocheok Sky Dome and on the same day, their debut extended play (EP) was released, entitled "Emergency: Quantum Leap" with the song "Flash" as its lead single. However, rumors began circulating the internet several days before hand that there had been voting manipulation in "Produce 101", and that the 11 boys were chosen before the finale aired – due to this, many agencies decided not to work with X1 but the group still went on with their plans.
X1 starred in their own reality TV show "X1 Flash" which began airing in August, and follows the boys' personal lives. On 3 September, they competed in the music program "The Show" winning it with their single "Flash", which also won them 10 other awards. It was officially proven on 5 November that there was indeed vote manipulation in the show "Produce 101", after its producer Ann Joon-young was arrested leading many of the X1 concerts and public appearances to be cancelled.
A meeting attended by the group's agencies (but not the boys) was held on 6 January 2020, and it was decided that X1 would disband – it was suggested that the boys release the material they had already recorded and that they record a special goodbye song, however, both suggestions were rejected.
Minhee subsequently signed a contract with Starship Entertainment, and became a member of the new nine-boy group Cravity. They debuted on 14 April 2020 with the release of their EP "Season 1. Hideout: Remember Who We Are", which topped the Gaon Album Chart and sold over 100,000 copies in a month. Cravity reached  #12 on the Billboard Social 50, becoming the fifth fastest K-pop group to appear on the chart, but the only rookie artists in 2020 to appear on Billboard Social 50. On 17 June, their music video "Cloud 9" was released and on 5 August, the boys announced they were working on their new EP "Season 2. Hideout: The New Day We Step Into" to be released on 24 August, with its lead single "Flame".
Most recently on 13 August 2020, the boys won a New Artist Award at 2020 Soribada Awards.
Love life and relationships
Minhee is keeping details of his love life hidden from the media's attention, and this is believed to be because his agency has put a dating ban on him and the rest of the Cravity members, as previously happened while he was a member of X1. Breaking this rule would most likely mean one's removal from group, which is why Minhee hasn't been in a relationship since the launch of his singing career….
Publicly anyway, as inevitably there are rumors circulating the internet that Minhee has actually been in a relationship with his high school sweetheart, which lasted for two year from 2017 and to August 2019.
According to the rumors, Minhee broke up with the girl to focus on his singing career, but it is also believed that he is still dating the girl but secretly, because he doesn't want to ruin his career as a singer.
So as of August 2020, he is still single, has never married and doesn't have children.
Hobbies and other interests
Minhee is physically very active, as he has three to four training sessions at the gym each week, and is also following a strict diet meaning he doesn't eat sugar nor fast food, and is mostly focused on eating fruits and vegetables.
He likes to travel, and has been to several European countries including Italy and Spain, while his dream travel destination is Paris in France.
Minhee enjoys playing video games in his spare time, and prefers to play them on the PC, while he also likes PlayStation 4 and Xbox games.
He is keen on reading historical books – his favorites are those about World War II, and the Romanovs, an old Russian ruling family.
He is also keen on watching Hollywood films, and his favorite actor and actress are Jim Carrey and Natalie Portman, while some of his favorite movies are "Ace Ventura: Pet Detective – When Nature Calls", "Yes Man" and "Leon: The Professional".
Age and height
Minhee's age is 17. He has brown hair and brown eyes, his height is 6ft (1.85m) and he weighs around 132lbs (60kgs).
As of August 2020, his net worth has been estimated at over $50,000.