Jung Ilhoon is the main rapper, vocalist, and songwriter of the South Korean boyband, BtoB. He created the gestures that inspired the "Gwiyomi Song", that became popular among K-Pop idols and fans.
Just a simple reminder that article is created and owned only by kpopwiki.org. Article cannot be re-published in any other pages or documents. Copyright is protected by DMCA. All found copies will be reported.
Original source: https://kpopwiki.org/jung-ilhoon-btob-age-tattoo-sister-plastic-surgery-facts/
Early life and family
Jung Ilhoon was born on 4 October 1994, in Seoul, South Korea. All that is known about his family is that he has an older sister named Jung Min-Joo, or simplyJOO, who is a singer and musical actress.
Who is JOO?
Jung Minjoo was born Jung A-Rin on 11 October 1990, in Seoul. She debuted in January 2008 as a soloist under the stage name JOO, with the lead single "Because of A Man" from her mini-album entitled "Young Girl", under JYP Entertainment. However, she felt that she wasn't yet ready, and needed to hone her skills more, so she went back to training.
During that time, she did record the soundtracks of several television series, such as "Color" from SBS' "Painter Of The Wind" in 2008, and "Turn Around" from KBS2's "Cinderella's Stepsister" in 2010.
It was in January 2011 when she made her comeback, with the release of her six-track album "Heartmade," with the lead single "Bad Guy." She ventured into acting, and appeared in a minor role in the teen series, "Dream High," that aired from January to February 2011. She debuted as a musical actress in "Youthful March" (2011-2012) then also starred in "Catch Me If You Can" (2012-2013), and "Full House" in 2014. JOO didn't renew her contract with JYP Entertainment when it ended in 2015, and signed with Woollim Entertainment instead. She released two digital singles, namely "Cry & Blow" (2015) and "Late in the Morning" (2017), and participated in the survival series, "The Unit: Idol Rebooting Project," but didn't make the final cut for the debuting girl group.
JOO married her non-celebrity boyfriend in a private ceremony in May 2019.
Educational background
Jung Ilhoon first attended Bongeun High School, then matriculated from Hanlim Multi Art School, following which he took up an acting course at the Korea College of Media Arts.
Career
First steps
Ilhoon signed with Cube Entertainment, and was included in the original line-up of the Korean Pop (K‑Pop) boyband that the agency was planning to debut, called BtoB, which stands for "Born to Beat" – they plan to win the hearts of their listeners with their music. He along with Eunkwang, Hyunsik, Minhyuk, and Minwoo first appeared in the sitcom "I Live in Cheongdamdong," (also known as "Living Among The Rich") that aired on JTBC from 2011 to 2012, and in which they played the role of trainees who desperately want to debut as the boyband, "Invisible Cheongdam."
However, because of health reasons, Minwoo didn't debut with them. Joining the initial lineup were Sungjae, Changsub and Peniel to complete the seven-member idol group. Ilhoon was 19 when he debuted as the main rapper, singer and songwriter of BtoB on 21 March 2012, with the release of their self-titled extended play (EP) "Born to Beat." He co-wrote the lyrics and music of three tracks, including the lead single, "Insane/Secret," and "Imagine, which they performed in various music shows. The EP with over 9,000 units sold, peaked at No.3 on the Gaon Album Chart.
BtoB began their overseas promotions with the release of the Asia Special Edition of their debut EP on 23 May 2012 – it has eight tracks including the pre-release single "Father," and "Irresistible Lips." They went to Singapore, Indonesia, and Japan to promote their album.
Their second EP, "Press Play" was released in September, and has six tracks including the lead single "Wow," and follow-up single, "Lover Boy," which Ilhoon co-wrote. More than 20,000 units were sold as it peaked at No.4 on the weekly album chart on Gaon. They promoted their EP not just in South Korea, but also in Singapore, China, Malaysia and Thailand.
Further success
Ilhoon and the boys performed at the "2013 United Cube Concert" in February 2013, which featured all other artists from Cube Entertainment, such as G.NA, Beast, and Four Minute, held at the Jamsil Indoor Stadium in Seoul, with over 7,000 attendees. They toured various countries including Cambodia, Thailand, and Taiwan to hold their fan‑meetings called "BtoB Press Play" from April to May, meantime releasing the digital single entitled "2nd Confession" in April, and then their third EP, "Thriller," in September 2013.
BtoB topped the Gaon Album Chart for the first time in February 2014, when they released their fourth EP entitled "Beep Beep", with more than 36,000 physical units sold; they also topped the Hanteo real-time charts, and weekly charts. The title track was written and arranged by Brave Brothers, who is known for producing hit songs for many idol groups such as Sistar and Bigbang.
They held their first solo concerts in July 2014, called "Happy Summer Vacation with BtoB", in Osaka and Tokyo, with 8,000 attendees. They released several more EPs such as "Move," "The Winter's Tale," and "Complete", however, it was only with the lead single, "Way Back Home" from their seventh EP, "I Mean," that they chalked-up their first music show win in October 2015 through MBC M's "Show Champion." It took them three years and seven months after the debut to be given this much-coveted award among K-Pop groups and artists.
In December 2015, Ilhoon and his co-members performed their hit songs in front of 8,000 fans in the two-day concert called "Born to Beat Time" – the tickets were said to have been sold out in a matter of five minutes. After three months, they again held a two-day concert called "Born to Beat Time: Encore Concert", and performed to a much bigger audience of 14,000 at the Jamshil Arena. They continued to enjoy success and popularity with the succeeding EPs and singles that they released, not just in Korea but also in Japan from 2016 to 2018.
BtoB members renewed their contract with Cube Entertainment on 10 July 2018, as they are among the lucky ones who managed to stay together and beat the five-year or seven-year jinx of other idol groups. It was said that a K-Pop group only lasts for five to seven years as they lose popularity after that, or the members would want to transfer to other agencies, perhaps debut as solo artists, which would lead to the group's disbandment.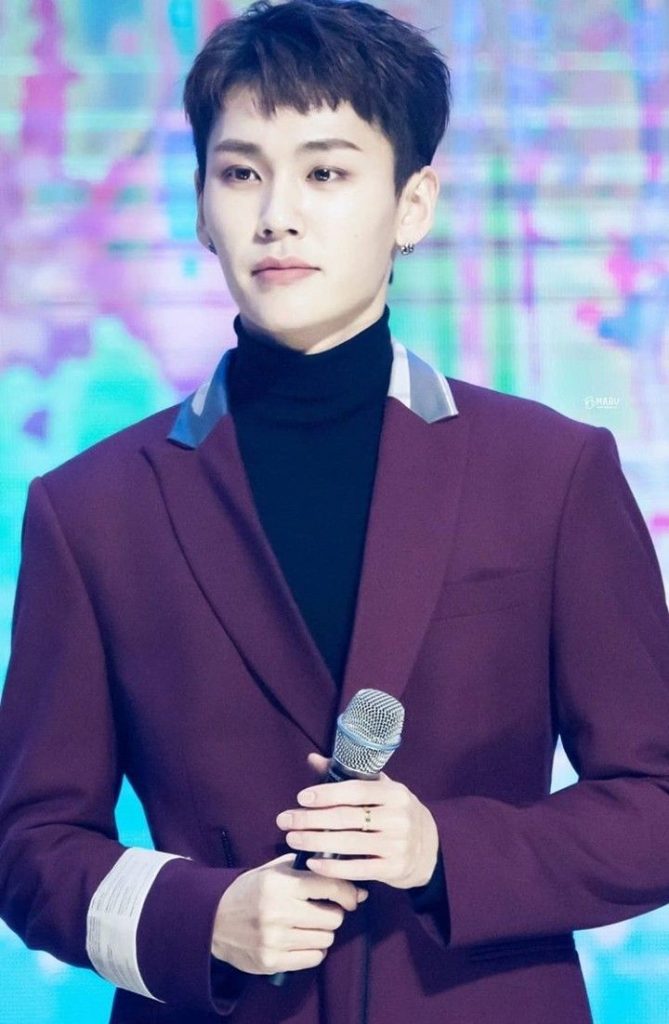 Eunkwang enlisted in August 2018 to begin the mandatory military service in Korea, followed by Changsub in January and Minhyuk in February 2019. Just as Eunkwang completed his duties in April 2020, Hyunsik and Sungjae enlisted in May.
Ilhoon enlisted on 28 May 2020, but before he started his service, he posted a message for his fans on his Instagram account to announce his enlistment. He said that fulfilling his duties as a South Korean man might be a short time for some and a long time for others, but he is certain to return happier and healthier. He hopes that his fans would be happy during that time as well.
According to Cube Entertainment, after his four weeks of basic military training, his duty would be that of a public service worker. He is scheduled for discharge in February 2022.
Solo Activities
As a host
Ilhoon's hosting skills were recognized early on, as he was given the chance to be part of MBC Every 1's "Weekly Idol", as a co-host for one of the show's segments from 2012 to 2015, then as a regular guest and assistant MC from 2015 to 2016. He also appeared as a special MC for JTBC's "Idol Room" in December 2018. Ilhoon was cast as the main host for two seasons of "Insane Quiz" that were both aired in 2019 on Naver TV and YouTube. He became the host DJ for MBC's "Idol Radio from September 2018 to September 2019.
YES and the emotions are still 🥺🥺🥺 even if your birthday has passed already. still missing you #jungilhoon #ilhoon #BTOB pic.twitter.com/C9HytLF5AR

— BTOB D-486 🐾 (@ilhoon_daily) October 5, 2020
As a featured artist
Ilhoon was the featured artist in 15 singles from 2012 to 2018 that include "Oops" by G.NA from the album "Beautiful Kisses," with almost half a million downloads; "Roll Deep" (also known as "Because I'm The Best") by Hyuna from her fourth EP entitled "A+" with almost 400,000 downloads; "Chamisma" by CLC from their second Japanese EP that made it to No.9 on Oricon's Daily Albums Chart; and "Cookies" by Lee Hong-gi from his second EP, "Do n Do."
As an actor
Aside from appearing in a sitcom before debut, in 2015 Ilhoon was also cast as the lead character, Kim Sungmin, in the drama series entitled "Webtoon Hero – Tundra Show". It was said that the famous webtoon writer, Kian84, helped in the early part of the planning stages of the production, and was also cast as Heemin, the older brother of Sungmin. Ilhoon also made a cameo appearance in MBC's drama series, "Dae Jang Geum is Watching," in 2018.
As a composer
Most of the songs included in the studio albums, EPs and singles that BtoB released in South Korea and Japan were co-written by Ilhoon. He sang, and contributed in writing the lyrics of the soundtracks of various drama series: "Goodbye Sadness" from MBC's "Sweet, Savage Family" (2015), "For You" from tvN's "Cinderella and the Four Knights" (2016), and "It Was Love" from SBS' "My Absolute Boyfriend" (2019). He wrote for other artists as well, and not just for the singles in which he was the featured artist.
As a solo artist
He debuted as a solo artist on 8 March 2018, with the release of the album, "Big Wave." It contains five tracks that include "Come Closer" featuring his co-member Hyunsik, "Always" featuring Jinho of boyband Pentagon, and the lead single entitled "She's Gone," which he previously sang at the "2017 BTOB Time – Our Concert."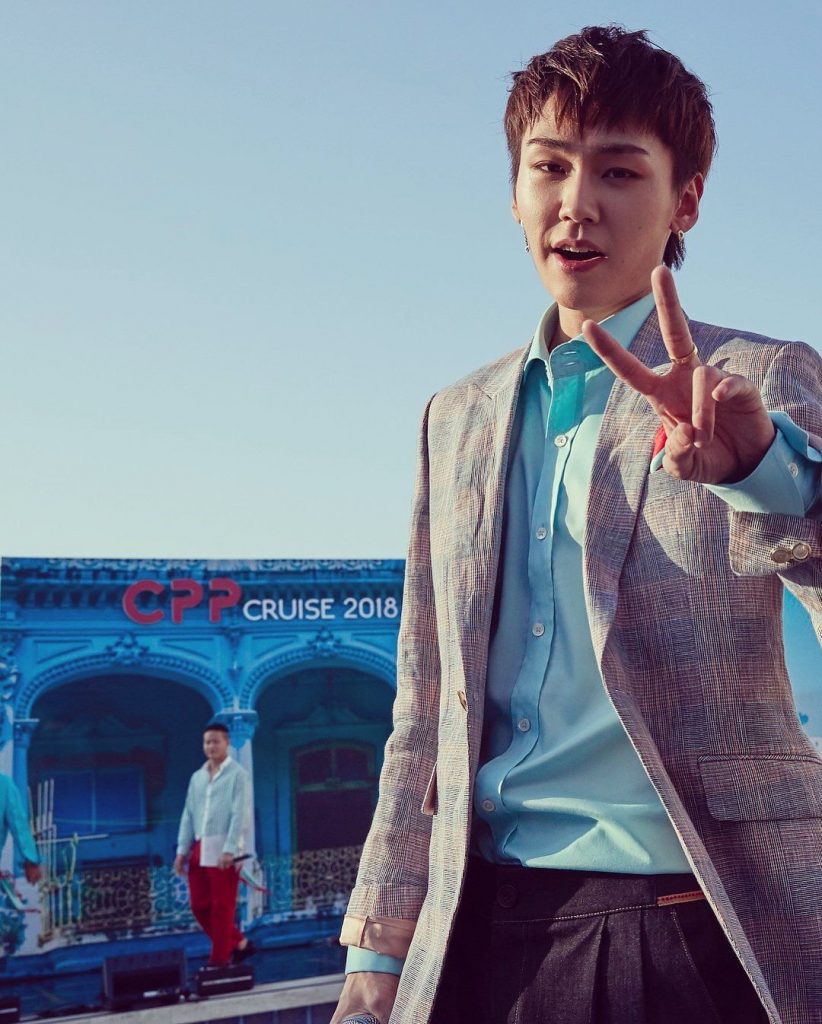 It also has "Fancy Shoes" (remastered) that was part of the "Piece of BtoB," a digital single project of the group in which each member released a solo single every month from April to September in 2017. Ilhoon released a digital single entitled "Spoiler" in February 2019 that featured Babylon. He's also co-written the lyrics and composed the music for all of the tracks he's released since he went solo.
Personal life
Although there are no dating restrictions imposed on BtoB members by their agency, there is still no news of Ilhoon dating or being in a relationship in the past or at present.
He described his ideal type of partner as someone who is slender or has an S-line figure, pretty with fair skin, long eyelashes, brown eyes and short hair. He also wants someone with a husky voice, and who has an easy-going personality.
Hobbies, favorites, rumors, and interesting facts
One of his hobbies is shopping.
Favorites: Black (color), 1,004 (number), meat (food), "The Pianist" (movie), Givenchy (brand)
Motto: "First try it out and see."
When he was a child, his dream was to become a soldier.
He is allergic to dogs.
He doesn't like skinship, but he once mentioned wanting to touch the butt of B.A.P's Himchan. Skinship is what Koreans call the non-sexual way of touching between close platonic friends (same sex or opposite sex) such as holding hands or linking arms.
When his ears move, it means that he's nervous.
Ilhoon came up with the official fandom name of BtoB, which is Melody.
He created the gwiyomi (cute person) gestures that were aired in the group's reality show, "MTV Diary" (2012), and demonstrated them again on "Weekly Idol," which became a hot trending topic that time. After that, the show began having the "Aegyo Battle" (Cuteness Battle) segment among guests. The gestures inspired the "Gwiyomi Song" by Hari, released in February 2013. Ilhoon produced his own version, and other online users followed suit.
Winner's Seunghoon jokingly hit the head of Ilhoon with the paper he was holding when he appeared as a guest on "Idol Radio." Ilhoon's fans found it disrespectful, as they felt that even if they are close and that Seunghoon is older, Ilhoon is still his senior, as BtoB debuted earlier than Winner. Seunghoon later apologized for his action.
When fans compared the past and present photos of Ilhoon, some say that he has had double eyelid surgery to make his eyes bigger, and that he's also had a nose job to raise the bridge of his nose.
Ilhoon posted a selfie in 2018, with FT Island's Lee Hong-gi seen smoking an electronic cigarette in the background. While the latter received flak for smoking indoors, Ilhoon was also criticized for being careless with his post, or for doing it intentionally to create trouble for Hong-gi.
Appearance
Ilhoon is 5ft 8ins (1.73m) tall, weighs about 140lbs (64kg), and has a lean build. He has black hair and black eyes. Ilhoon has four tattoos: "Nadie puede ser como Dios" (No one can be like God) with a flower on both ends across his chest below the collarbone, three paw prints on his left wrist (friendship tattoo), "1004" on his left ribs, and a labarum (Chi-Rho) on his right inner forearm.
Net worth
Jung Ilhoon has an estimated net worth of $1 million as of October 2020, according to sources.