The8 is a Chinese singer-songwriter and dancer, who achieved stardom when he became a member of the Korean Pop (K-Pop) boyband, Seventeen, in 2015. His group belonged to the K-Pop million-seller club after they released their seventh extended play, "Heng:garae," in June 2020, which sold over a million units in just one week. Later, he debuted as a solo artist with the single "Dreams Come True," He has come a long way from being a Martial Arts kid champion in China to a successful K-Pop multi-platinum artist and fashion icon in South Korea.
Just a simple reminder that article is created and owned only by kpopwiki.org. Article cannot be re-published in any other pages or documents. Copyright is protected by DMCA. All found copies will be reported.
Original source: https://kpopwiki.org/all-about-the8-from-seventeen-aka-xu-minghao-age-family/
Early Life and Family
The8 was born Xu Minghao on 7 November 1997, in Anshan, Liaoning, China; he's an only child. His Korean name is Seo Myung Ho. He started practicing Martial Arts particularly the art of Wushu at the age of five and won first place in the National Children's Martial Arts competition. He regards his parents as his role models.
He started quite young in the Chinese entertainment industry. At 11, he had a guest appearance in a Chinese show entitled "CCTV Variety Show." Two years later, he was seen on a popular Chinese talk show, "Day Day Up." By 2012, he joined a dance contest, "6th Shanghai World Dance Competition," and he finished in eighth place.
Ever since he was a child, he dreamt of being a global superstar and that was his motivation when he left China and moved to South Korea.
Educational Background
There isn't much information about his educational background except that he went to the Beijing Contemporary Music Academy.
Career
During one of his hip-hop and b-boying dance classes, he was noticed by a Pledis Entertainment talent scout. He flew to Seoul, South Korea, and underwent agency professional training for a year and seven months. In 2014, The8 started appearing in the online reality TV series, "Seventeen TV," which was streamed on IBM Cloud Video, formerly known as UStream.
【SCAN】Ode to You, Off the Record#THE8 #徐明浩 #ディエイト pic.twitter.com/kUDFUhHONM

— ハナ (@jhhs7777) January 2, 2021
He gained fans through the show, and was later handpicked by Pledis Entertainment CEO along with 12 other trainees to be included in the "Seventeen Project: Big Debut Plan." It was a month-long series in which the boys were given an opportunity to prove to the company that they were ready to launch not only as individual artists but more so as a group.
First Steps – Debut Year and First Concert (2015)
On 26 May 2015, The8 along with Vernon, Woozi, Wonwoo, S. Coups, Seungkwan, Mingyu, Jun, Joshua, Jeonghan, Hoshi, Dino, and DK debuted as Seventeen with the release of the group's first extended play (EP) "17 Carat." It has five songs including "Ah Yeah," "Jam Jam," "Shining Diamond," and the lead track, "Adore U," which were all composed by some of his bandmates. The EP entered the South Korean Gaon Album Chart, and peaked at No.4 with close to 85,000 units sold. It also charted on Billboard's World Albums Chart, and peaked at No.8.
They performed songs from the EP on a grand one-hour long debut showcase aired on MBC. The lead track peaked at No.8 on Billboard's World Digital Song Sales Chart.
Not long after that, The8 and the boys released another EP entitled "Boys Be", which became the best-selling rookie album at that time with over 170,000 units sold, charting at No.2 on the Gaon Album Chart, and topping Billboard's World Album Chart. The lead track, "Mansae," was downloaded 85,000 times, and peaked at No.5 on Billboard's World Digital Song Sales Chart.
With the success of their two rookie EPs, there was a demand for a concert from the fans which was granted, and entitled "2015 Like Seventeen – Boys Wish" was held for four days in December. They capped the year by being the only K-Pop act to be included in Billboard's 2015 list of the 10 Best K-Pop Albums.
The8 and the boys also had a blast on the year-end awards, as they were named Best New Artist in 2015 by the Gaon Chart K-Pop Awards, Golden Disk Awards, and Seoul Music Awards.
First Music Show Win, Concert Tour and Japanese Promotions (2016-2017)
Seventeen were regarded as self-producing idols, as they composed their music, created their dance choreography, conceptualized their album art, and directed their music videos. When they released their first full-length studio album, "Love & Letter," it was a reflection of what they are as a group. It has 10 songs, and the second track, "Pretty U" was chosen as the lead song, which they performed during their TV promotions, and which gave the group its first music show win as the No.1 Song of the Week. Domestically it topped the Gaon chart, peaked at No.3 on Billboard's World Albums Chart, and reached No.8 on the Japanese Oricon Album Chart. To date, it has close to 300,000 units sold with 215,000 in South Korea, 75,000 in Japan, and over 1,000 in the US.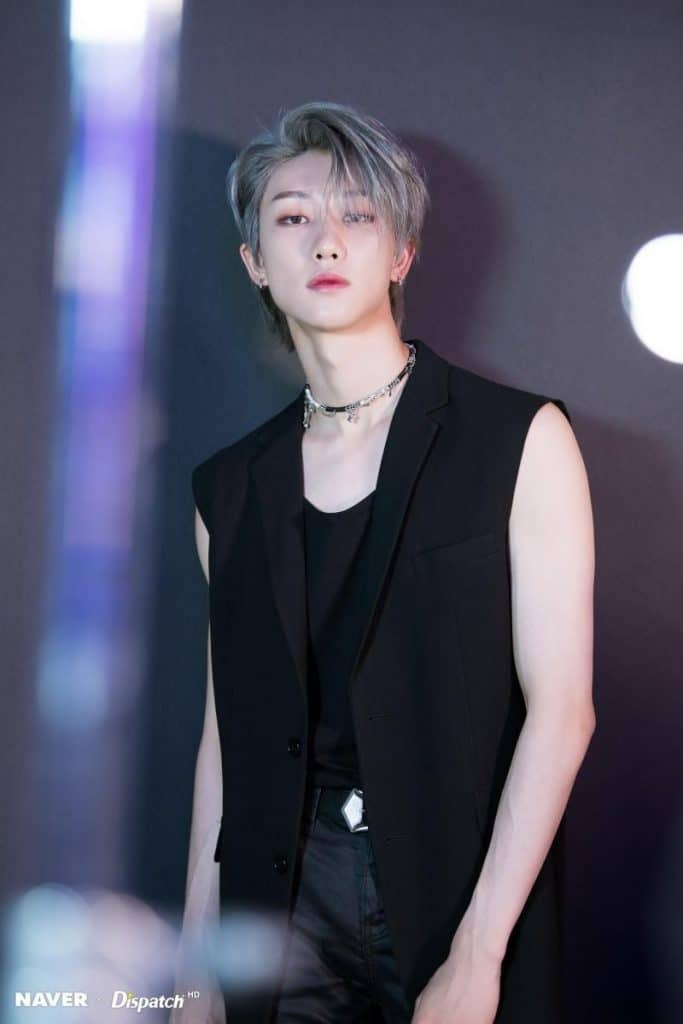 The boyband embarked on their second concert tour, "Seventeen's 1st Asia Tour 2016 Shining Diamonds," in April 2016. This time they went to six countries including Singapore, China, Indonesia, and Australia.
The8 actively participated in the songwriting process of the third EP, "Going Seventeen," which they released in December of 2016. He had a hand in writing the lyrics of the third track in the EP entitled "Highlight." Again, the group topped the domestic music charts, selling over 310,000 units in South Korea, and peaked at No.3 on Billboard's World Albums Chart.
In the first quarter of 2017, The8 and his bandmates headed to Japan for a series of concerts. They were amazed at the kind of reception they received from the Japanese fans when they hadn't officially done anything there. The boys also filmed the TV series "One Fine Day" for two seasons, a joint production between mainstream South Korean network MBC, and Japanese network, Music On! TV.
[ scan ] 2021 SEASON'S GREETINGS
PHOTOCARD / STICKER#디에잇 #the8 #徐明浩 pic.twitter.com/3xK379HNaq

— 🐯𝗍𝗈𝗋𝖺 (@torahosh) January 2, 2021
By May 2017, the group's fourth EP was released, and The8 was credited as one of the lyricists for the song, "My I." During their TV promotions, they accumulated six trophies for winning the top song of the week based on the tally of fan votes, along with downloads and sales points at the end of the music show.
During the last quarter of 2017, they held their "2017 Seventeen 1st World Tour – Diamond Edge." The8 and his group performed in sold-out concerts in 13 cities across Asia and North America.
Back in Seoul, they released their second full-length studio album, "Teen Age," in November 2017, selling overt 400,000 units with the album topping both the Gaon Album Chart and Billboard's World Albums Chart. The8 was part of the songwriting team for three songs in the album, "Without You," "Flower," and "Campfire."
The8 was suffering from persistent back pain at that time due to a waist injury.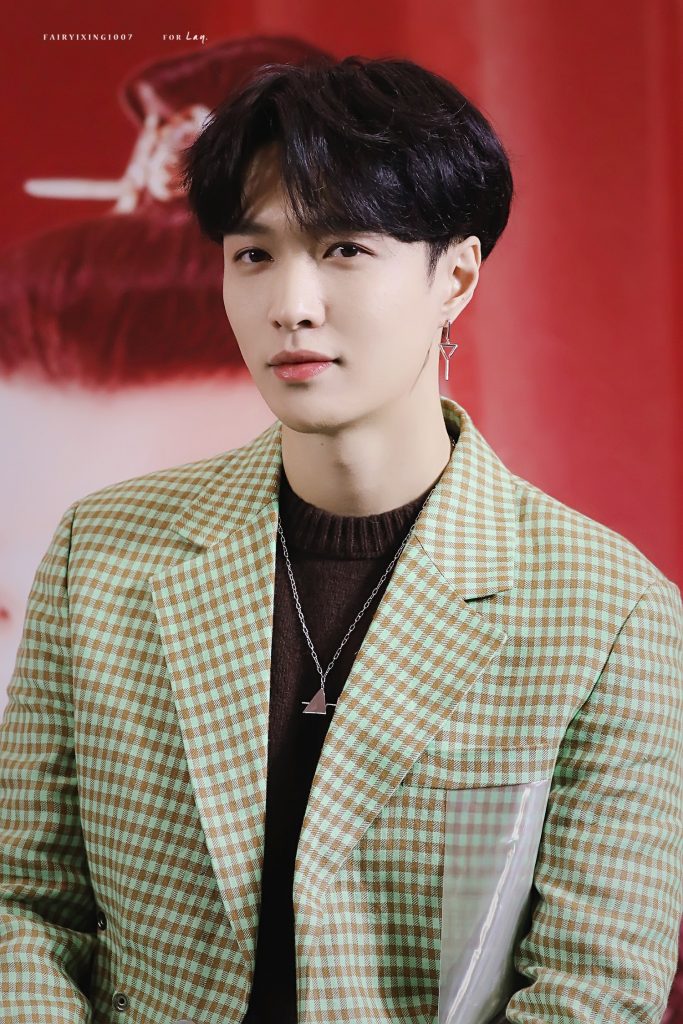 At first, he continued to promote with the group on music shows while receiving treatment, and just avoided activities that strained his back. However, in December 2017, Pledis Entertainment announced that he would take a break from all activities to focus on his recovery. He re-joined his group in February 2018 for the "Director's Cut" album promotions.
Gold and Multi-Platinum Certifications (2018-2019)
2018 was the year that Seventeen received gold and platinum certifications. They were taking the world by storm by releasing one successful album after the other, and fans couldn't get enough of them. In May they released their Japanese debut album, "We Make You," and it peaked at No.2 on the Oricon chart. It gave the group, its first gold-certification from the Recording Industry Association of Japan (RIAJ) for having sold more than 160,000 units.
When they released their fifth EP, "You Make My Day," it topped the domestic charts and reached No.3 on Billboard's World Albums Chart.
With over 430,000 units sold in South Korea, the Korea Music Content Association (KMCA) gave them their first Platinum certification. The8 thought it was just a stroke of luck, but from here on, everything that his group has released turned to either gold or platinum.
Seventeen became even more successful in 2019 – they received double-platinum certification from KMCA for their sixth EP, "You Made My Dawn," having sold more than 520,000 copies. The lead track, "Home," gave the boys 10 trophies for winning the Top Song of the Week during their TV promotions on the weekly music shows. Even the Japanese single, "Happy Ending," which they released in May achieved platinum recognition from RIAJ.
Before the year ended, Seventeen released their third full-length studio album, "An Ode." The album topped the local music charts and Oricon Album Chart, while peaking at No.7 on Billboard's World Albums Chart. They were awarded 3 x platinum certification for having 975,000 units sold in South Korea. The8 was credited as one of the lyricists of the song, "Network Love."
Million-Seller K-Pop Group (2020)
With the multiple platinum certifications they received, Seventeen are steadily on the rise to become the biggest K-Pop boyband in the world, next to BTS. This claim was cemented when The8 and the boys released their seventh EP entitled "Heng:garae" in June 2020, which topped both the South Korean and Japanese music charts, and took the number one spot in 27 countries on the iTunes Album charts. The group was officially declared million-sellers by the KMCA, and by September 2020 had over 1.4 million units sold in South Korea, and 235,000 units in Japan.
Just when The8 and the boys thought it was just a one-time thing, they were surprised when the group's follow-up EP entitled "; [Semicolon]" was released in October 2020, three months shy of the previous million-seller. It also sold over 1.2 million units in South Korea within 16 days, and 190,000 units in Japan. The8 was credited for one of the six tracks on the album, co-writing the lyrics of "Hey Buddy," along with bandmates Mingyu, Woozi, and DK.
Online Presence and Concert
The8 and the boys used Weverse, a fan community online platform, to communicate with their fandom called "Carat" during the Covid19 pandemic. It was the easiest way for them to share their daily activities with fans since the virus outbreak restricted everyone's movements all over the world. They held a successful online fan meeting in August 2020 and they are included in Big Hit Entertainment's New Year's Eve family concert, along with BTS, GFriend, Nu'est, and TXT this 31 December 2020.
Solo Activities (2017 – 2020)
In 2017, The8 was part of the South Korean variety show, "Real Class – Elementary School," aired on SBS, with veteran host Kang Ho Dong, Momo (Twice), Amber (FX), and Henry (Super Junior M). It was a show in which foreign K-Pop idols learn the Korean language from grade school students.
After gaining global popularity, in 2019 the Chinese reality TV show "Idol Producer 2," also known as "Youth With You 2," invited him to be one of the resident dance coaches, along with popular Taiwanese singer-songwriter, Jolin Tsai.
#THE8: the day that i met you pic.twitter.com/KujmC3Hg5Y

— batsy. (@wonurgh) January 1, 2021
By 9 June 2019, The8 launched as a solo artist with his debut single, "Dreams Come True." It was followed by another single, "Falling Down," released in May 2020.
Personal Life
The8 is officially single right now, but unlike most K-Pop artists, he does not play coy when asked about dating and marriage. While his other bandmates would downplay having a special someone – as South Korean fans are notoriously possessive of their favorite artists – he explicitly said in an interview that he would definitely marry someday. He knew the challenges that might occur when dating in the future, but he remained optimistic that his fans would be fine with it.
His dream is to buy a house near a beach and watch the sunset with his future wife and his dog. However, at the moment, dating isn't his priority as he is focused on working hard to fulfill that dream. There hasn't been any dating rumors or news about him having a girlfriend. If he decides to start dating, he prefers girls who are cute and kindhearted.
He currently has his own room in the company dorm he shares with other Seventeen members.
Hobbies, favorites, rumors, and interesting facts
The8 has two notable nicknames, Fairy and Little 8.
His favorites: seven (number), summer (season), Chinese dishes (food), football (sport), and black, blue, brown, and pink (colors).
One of his role models is Henry Lau (Super Junior M).
His celebrity friends are Jungkook (BTS), Cha Eunwoo (Astro), Jaehyun (NCT), and Bambam and Yugyeom (Got7). They are all born in 1997 and they used an online chat group to communicate.
The8 made sure he has an international driving license, so that he can easily move around using a vehicle when he is in another country.
He treasured those times he went out with his bandmates to ride bicycles and watch movies.
Appearance
The8 is 5ft 10.5ins (1.79m) tall, weighs 128lbs (58kgs), and has a lean muscular body. His shoe size is 9. He has black hair and dark brown eyes. He has an infinity sign tattooed on the upper left side of his back.
Net Worth
According to authoritative sources, The8 has an estimated net worth of over $100,000 as of December 2020.