Bora is a South Korean singer-rapper, dancer and actress, who enjoyed K-Pop stardom when she debuted as one of the members of the girl group, Sistar, in 2010 under Starship Entertainment. Her group had nine consecutive No.1 songs in South Korea, including "Alone," "Give It To Me," "Loving You," and "Touch My Body," making them one of the biggest K-Pop girl groups during their active years; they disbanded in 2017 to pursue solo activities. Since then, Bora has focused on her acting career, and signed up with KeyEast Entertainment in 2020. She's been seen in popular drama series including "Romantic Doctor 2," "A Korean Odyssey," and "God's Quiz: Reboot."
Just a simple reminder that article is created and owned only by kpopwiki.org. Article cannot be re-published in any other pages or documents. Copyright is protected by DMCA. All found copies will be reported.
Original source: https://kpopwiki.org/yoon-bora-sistar-age-height-family-boyfriend-net-worth/
Early Life and Family
Yoon Bora was born on 30 December 1989, in Seoul, South Korea. She and her older brother, Yoon Jaesuk, were raised in a modest home by her parents.
Growing up, she never thought she would deliver rap verses, as her ultimate childhood dream was to become a ballerina. However, her family couldn't afford to send her to a ballet school, as she lost her dad to gastric cancer.
Educational Background
She graduated from Myongji University with a bachelor's degree in Musical Theater in February of 2015.
Career
Bora was to have auditioned for JYP Entertainment, but nothing came of it because her father died of gastric cancer on the day she received a call from the agency. Later on, she passed the audition for Starship Entertainment, and started her training.
First Steps – Debut Year (2010)
In the early months of 2010, Bora and three other trainees, namely Dasom, Soyou, and Hyorin were introduced to the public via commercials and magazine pictorials.
On 3 June 2010, the girls officially debuted on KBS' "Music Bank" as Starship Entertainment's first girl group, named Sistar, with the release of their first digital single, "Push Push," composed and produced by hitmaker Kang Dong Chul, generally known by his moniker as Brave Brothers. Later on, it was released as a physical single album, which consisted of three other tracks including, "Oh Baby," "Here We Come," and an instrumental version of the title track.
The title track initially charted at No.73 but later peaked at No.9 on the Gaon Digital Chart, while the single album reached No.63 on the Gaon Album Chart. The debut was considered moderately successful, as the song was downloaded more than 1.7 million times in South Korea.
One month later, Bora and the girls released the second digital single, "Shady Girl." While social media wasn't that huge back then, a fan-taken video of the girls performing live at the "Let's Start Sharing Concert" was posted online on a video-sharing site, with Bora caught tumbling down the stage while performing resulting in a fractured thumb. It went viral, and was featured in some online shows, giving Sistar media attention. The song first charted at No.14 on the Gaon Digital Chart, and peaked at No.4 after a week. It had over 1.6 million downloads in South Korea, and the song along with three other tracks was included in a physical single album, which peaked at No.9 on the Gaon Album Chart.
Before 2010 ended, Sistar released their third single, "How Dare You," on 3 December, and just like the two previous singles, it was later released as a physical single album.
Brave Brothers composed and produced the title track, and the girls achieved their first music show win as the Top Song of the Week from KBS' "Music Bank." The song peaked at No.2 on the Gaon Digital Chart, and the single album peaked at No.8 on the Gaon Album Chart.
In their debut year, Bora and the girls' first three singles were on the Top 100 K-Pop Songs of the Gaon year-end chart, ranking 74th, 67th and 91st respectively.
Sub-Unit – Sistar19 (2011)
Her agency paired her up with the group's leader and main vocalist, Hyorin. They formed the sub-unit, Sistar19, and released the digital single called "Ma Boy" on 3 May 2011, composed and produced by Brave Brothers.  It was a commercial success with more than 2.6 million downloads, and charted at No.2 on the Gaon Digital Chart. By the end of 2011, the song had accumulated over 22 million streams, and ranked No.14 on the year-end list of Top Songs by Gaon Chart.
Commercial Success with Consecutive No.1 Songs and Sub-Unit Sistar19 (2011-2017)
On 9 August 2011, Bora and the girls got their first No.1 song, when they released their first full-length studio album, "So Cool." It had 12 tracks, including all the previously released singles along with six new tracks, and a special version of Sistar19's "Ma Boy." The title track dominated the charts in South Korea with almost four million downloads, their best-selling song to date, and more than 18 million streams, while the physical album sold around 26,000 units.
It was also the year that Billboard launched the Korea K-Pop Hot 100 chart, and Sistar's "So Cool" was the first No.1 song on its inaugural chart.
On 12 April 2012, Bora's group released their first extended play (EP) "Alone;" it had seven tracks including the title track, which gave the girls six music show trophies for being the top song of the week from "M Countdown," "Music Bank," "Inkigayo," and "Show Champion."
Still my crush till today. #yoonbora pic.twitter.com/1rj4QP2mhX

— syaa (@wonholands) April 12, 2020
It was ranked No.2 on the 20 Best K-Pop Songs of 2012 by Billboard, and it was this sultry song that proved the versatility of the group. The girls' charisma and perfect delivery made it great instead of just depending on the usual catchy hooks of a disco-tinged track. It had 3.4 million downloads, giving Sistar their second No.1 song, and it also peaked at No.7 on Billboard's World Digital Song Sales Chart. The EP reached No.3 on the Gaon Album Chart, with around 18,000 units sold.
Just after two months, on 28 June 2012, Sistar released "Loving U," their first special summer album. It peaked at No.11 on the local charts with over 20,000 units sold. From the seven tracks in the album, only two were new songs, the title track and "Holiday." The title track gave Bora and the girls their third No.1 song in South Korea with over 3.4 million downloads.
Bora became even busier when 2013 came, as her sub-unit Sistar19 released its first EP, "Gone Not Around Any Longer," on 31 January.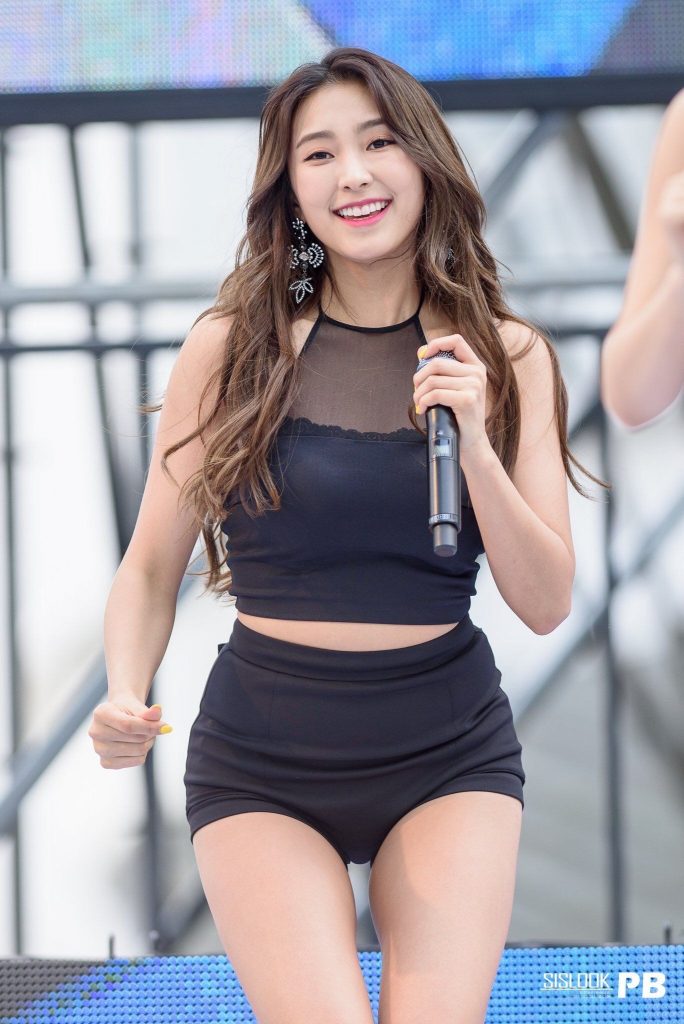 They performed the title track on music shows, and received 11 trophies for having the top song of the week during the promotional run. It achieved a Perfect All-Kill status for topping all major Korean music charts, and was their first No.1 song as a sub-unit, with close to 1.8 million downloads.
By June, their second full-length studio album, "Give It To Me" was released, peaking at No.5 on the local chart, and No.6 on Billboard's World Album Chart with about 23,000 units sold. The title track earned a "Triple Crown," which means winning three weeks in a row in a single music show, but actually on both "M Countdown" and "Music Bank." It dominated the charts in the K-Pop scene, and gave the girls their fourth No.1 song with over 1.6 million downloads.
In 2014, Bora and her group had their fifth No.1 song with "Touch My Body," which had over 1.5 downloads and peaked at No.3 on Billboard's World Digital Song Sales Chart.
The song was considered the best Sistar song from their discography by Billboard music critics, as it doesn't only have addictive lyrics, but the dance moves during their live performances made it even more likable. By August, Sistar released their fourth EP, "Sweet & Sour," and the lead track, "I Swear" became their sixth No.1 song with close to 830,000 downloads. At the year-end music awards, the girls bagged the Best Female Group award from Mnet Asian Music Awards.
In their fifth year in the business, Bora and the girls reached another milestone by having their seventh No.1 song, courtesy of the title track of their fifth EP, "Shake It," which was released on 22 June 2015. The song had close to 1.6 million digital downloads, and was their last song to achieve more than a million downloads.
Last Two Years and Disbandment
In the K-Pop scene, girl groups are expected to last for just about five years, as the members grow older and new fans would naturally want younger groups.
It's a bonus already if the groups can stay active in the business any longer, and Sistar was given two more years of making music and delivering great performances.
The group's eighth No.1 song was "I Like That," released in 2016. The interest in the girls was winding down, as the song only had less than 900,000 downloads, still a huge number, but on Sistar's benchmark, it wasn't on a par with their previous releases. The girls knew that it was time to disband, but prepared a proper send-off for the loyal fans.
They released their last song, "Lonely," which gave the group its ninth and final No.1 song with close to 610,000 downloads, and peaked at No.8 on Billboard's World Digital Song Sales chart. They went the usual rounds of promotion, and performed in music shows with their final song, and major hits. Their very last performance as a group was on 4 June 2017 at SBS' "Inkigayo."
Solo Activities – Acting Career
Bora was the first in her group to become famous, mostly due to her appearances in variety, talk and reality TV shows. Her most notable appearances were "Invincible Youth 2" (2011), "Fashion King Korea" (2013), "Law of the Jungle" (2015), and "Running Man" (2016, 2018).
In 2016, she also participated as a contestant in Mnet's "Hit The Stage," a dance competition in which several main dancers of K-Pop groups battled it out in six rounds to be the dance king or queen; she was eliminated in the fourth round.
Bora was already planning to pursue an acting career way before the disbandment of her group happened. Back in 2014, she made her acting debut in the hit Korean medical drama series entitled "Doctor Stranger," which starred Kang Sora and Lee Jeong Suk. Viewers were surprised that Bora was able to play her character well, and had great chemistry with the male lead.
It was just a minor role, but it was an indication that she could go in that direction if she chose when her singing career was over.
In 2015, she starred in the 12-episode web drama series, "The Flatterer," with Kwak dong Yeon and Lee Jae Jin, and in 2017 she again took the lead role in another web drama series, "Irish Uppercut," alongside Kim Ji Suk. Both dramas were aired online at Naver TV Cast.
After her group's disbandment, she didn't renew her contract with her agency, as she signed up with Hook Entertainment to focus on her acting career. She now uses her full name as an actress, and started accepting mainstream drama roles in the latter part of 2017, as she took on a supporting role in the most-watched drama series of its time slot, "Korean Odyssey," with A-listers such as Cha Seung Won and Lee Seung Gi. She also made her big-screen debut with the movie "Sunkist Family," which she filmed in 2017, but which was released in 2019.
In 2018, she was part of the drama series "God's Quiz: Reboot," with Yoon Joo Hee and Rhu Deok Hwan.
The following year she was seen in a couple of episodes of the Netflix TV series "Chocolate," with Yoon Kye Sang and Ha Ji Won.
In 2020, she moved to a bigger agency, KeyEast Entertainment, and was part of the supporting cast in the well-liked drama series "Romantic Doctor 2," playing one of the nurses. Bora is currently filming a new fantasy drama series, "Hip Up Hit Up," with Shin Yoon Seop. She will also be one of the hosts of a beauty-themed TV show, "Unnie's Carpool Together", with Hyoyeon of Girl's Generation. Both projects are scheduled to be aired in 2021.
Personal Life
Bora is officially dating another K-Pop singer, Oh Kwang Suk, widely known as FeelDog of the boyband, Bigstar. Both their agencies confirmed that the two met when they both participated in the reality TV dancing competition series, "Hit the Stage" in 2017, and started dating six months after the series was finished. The relationship is reportedly going strong.
Happy birthday queen 🥰💐🍒🎁🎉🎂#happyboraday #yoonbora pic.twitter.com/Pq066EMU9p

— Mita🍉 (@honeyydeww96) December 30, 2020
Hobbies, favorites, rumors, and interesting facts
Bora's favorites: purple (color), prefers rice over noodles or bread (food), Song Joong Ki (actor).
In the past, she would go on a strict diet before releasing a new song by only eating one meal a day, and take it between 5-6 pm. She wouldn't even drink water after that hour, thinking that it would be better to lose weight with an empty stomach.
Bora learned how to cook as she enjoys preparing food for her friends and family.
Appearance
Bora is 5ft 5ins (1.65m) tall and weighs 100lbs (46kgs), with a slim yet curvaceous body. Her shoe size is 6.5 (235mm). She has black hair and dark brown eyes.
Net Worth
According to authoritative sources, Bora has an estimated net worth of over $700,000, as of January 2021.