YeoJin is a South Korean singer, rapper and dancer, whose ticket to fame is her inclusion in the Korean Pop (K-Pop) group, LOONA, as the fourth member.
Just a simple reminder that article is created and owned only by kpopwiki.org. Article cannot be re-published in any other pages or documents. Copyright is protected by DMCA. All found copies will be reported.
Original source: https://kpopwiki.org/yeojin-loona-age-height-boyfriend-net-worth-family-bio/
Early life and family
Im YeoJin was born on 11 November 2002, in the Suseong District, Daegu Metropolitan City, South Korea. Little is known about her family except that her supportive parents are still alive, and she is an only child.
Educational background
She went to several schools growing up, including Seoul Changkyung Elementary School and Daegu Yongkye Elementary School for her primary education, and Dukhwa Middle School and Hansung Girls' Middle School for middle school. For her secondary, she first attended Jeonghwa Girls' Commercial High School, but later on transferred to the School of Performing Arts Seoul, from which she is hoping to matriculate in 2021.
Career
While in high school, she took advanced dance lessons from Five Music & Dance Academy in Daegu, to prepare for her audition. Her pre-debut videos such as dance covers of Jessie J's "Bang, Bang, Bang" and IOI's "Pick Me", were posted on YouTube.
First steps
In 2016, YeoJin auditioned to become a K-Pop idol trainee at BlockBerry Creative (BBC), a talent entertainment agency in South Korea, performing Girl's Generation's "Into the World," and 9Muses' "Dolls." Having passed the audition she started training, and then went through a selection process which was tough and rigorous. The talent agency planned to debut a 12‑member K-Pop girl group named LOOΠΔ, and many girls competed against each other in several rounds for a spot in the group.
Debut as a Member and Solo Single Album
After spending only a year in training, YeoJin was chosen, and BBC released in 2017 her teaser image, "Who's Next Girl," the fourth in a 12-part LOONA member reveal series. BBC adopted the "Girl of the Month" promotional concept in which they would introduce the girls one by one to the public. Each girl would release a single with an official music video, that culminates in a final debut showcase, with all the 12 girls together in one video releasing the group debut song.  Three girls, namely HeeJin, HyuJin, and Haseul, were already introduced before her.
On 4 January 2017, she was revealed as the fourth member of Loona (January Girl) and a week after that she released a single album with the lead single, "Kiss Later," which garnered over 3.5 million views on YouTube.
The other songs on the album include "My Melody" – her duet with HaSeul – and "My Sunday," which is a duet performed by HeeJin and HyunJin. The single album peaked at No. 21 on the Gaon Album weekly chart in South Korea.
Yeolinis the lead rapper, lead dancer, and one of the vocalists in the group.
Cameo appearance in several MVs
As YeoJin waits for all the girls to be revealed to the public, she made cameo appearances in some of the music videos of the other Loona girls' debut solo songs, including in "Every Day I Love You" by Vivi, and "Love Cherry Motion" by Choerry.
While other girls would be included in sub-units that the talent agency formed as they waited for the group's debut showcase, she was excluded from these projects.
She was supposed to be in the subunit called 1/3, but BBC decided that YeoJin should be given more time to focus on her studies, since she was still in school at that time.
Web Drama Series
She tried acting when she took part in the web drama series called "Woomanna", and played a minor role for two seasons in 2017.
Debut as a group
BBC employed a different marketing strategy with LOONA, which many insiders were quite curious about, and some were even skeptical. Before the girls officially debuted, they released a song, "Favorite," in August of 2018, which reached No. 4 on the Billboard World Digital Song Sales chart. They had a sold-out concert entitled "Loonabirth" in a small venue in the same month, the day after which LOONA made its official debut with the release of the group's first extended play, "+ +", ("plus-plus") with the lead track, "Hi High."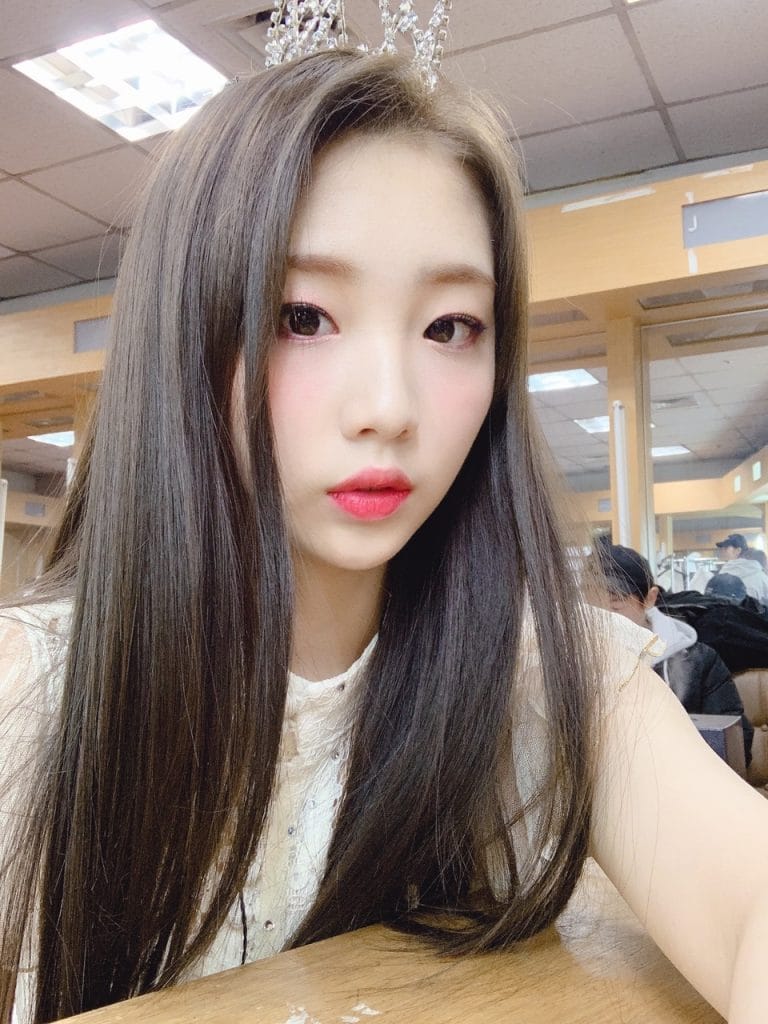 It turned out to be 2018's most successful K-Pop girl group debut, with over 50,000 physical copies sold, and reaching No. 2 position on the Gaon Album chart. The EP also made its mark on Billboard's Heatseekers and World Albums charts, as it peaked at No.4.
LOONA ended 2018 with a bang, as before the year ended they won the Best Korean Act award at the MTV Europe Music Awards.
2019 BBC in debt
With all the success the girls were enjoying, it was quite unfortunate that BBC just declared that they were having financial difficulties. Music insiders weren't surprised by this outcome, because of the ambitious and expensive pre-debut project that the company used for LOONA; no other rookie group was able to release 17 single albums and 31 music videos.
Artistically, they were able to create something uniquely diverse for the girls, however, it cost them $10 million to make. The creative director overspent, thinking that they could recoup everything when they debuted the girls. The earnings weren't enough; during that time, they were in debt, including a $300,000 loan to a Japanese investor.
Help from SM Entertainment Founder, Lee Soo Man
They needed help, and it came from one of the legendary CEOs in the South Korean entertainment industry, Lee Soo Man. He is the founder of SM Entertainment, the biggest entertainment company in South Korea, that produced K-Pop superstars including HOT, Super Junior, Girls Generation, and EXO. The help extended did not involve his company directly, but it was his expertise as a successful producer, and his personal funds.
2019 Concert Accident, KCON LA, Repackaged EP
YeoJin and the girls held the group's second concert entitled "Loonaverse Concert" for two sold‑out consecutive days in February, held in Olympic Hall in Seoul. Everything was going well until one of the production numbers when all the girls were required to lay down on the floor, and YeoJin accidentally stepped on Yves' face, slightly breaking the latter's nose while she herself sprained her ankle. The stage lighting was quite dark, and some of the girls had a hard time navigating on stage. Both girls weren't able to continue performing.
LOONA was also one of the performers at the annual Korean Concert held in Los Angeles, dubbed as "KCON LA." They also released a repackaged version of the group's first EP, but which was given a new name, "XX."
It was not only a commercial success, with over 50,000 physical units sold, but it also gained favorable year-end reviews as it was included on Billboard's Best K-Pop Albums of the year.
2020 Second EP Released
LOONA released their second EP, "#" (Hash), on 5 February 2020, with the lead track "So What," for which Lee Soo Man personally supervised the production of the songs. His legendary effect was immediately felt, as the EP sold almost 80,000 copies upon its release. The lead track also gave the girls their first win on a weekly music TV show. In South Korea, the Top Song Award in these shows is highly regarded by most K-Pop artists and fandoms alike, as it indicates how huge your song was for a particular week in the country.
One of the members, Yves, confirmed in one of her interviews that Lee Soo Man helped them on the second EP and they will be forever grateful for that. BBC said that after the SM founder watched the girls' dance cover of NCT's "Cherry Bomb," he saw the potential of the group and decided to offer his help.
Personal life
There is very little information about YeoJin's personal life, as like most K-Pop artists she is very secretive and quite private. A "no dating" clause is included on most contracts of K-Pop artists, and YeoJin is forbidden to date anyone for five years after debut. This is to ensure that the artists would solely focus on their work, and devote all their spare time to practice. In some cases in the past, even mobile phones haven't been allowed to be used by artists, except for emergency purposes.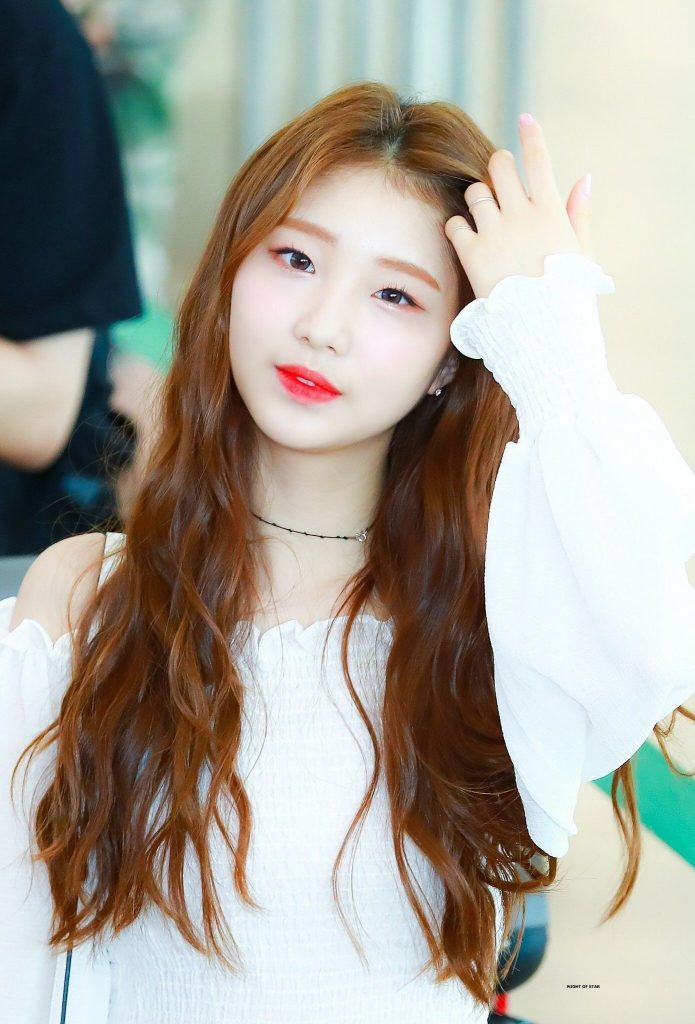 Hobbies, favorites, rumors, and interesting facts
Orbit is the name of the devoted fandom of Loona.
YeoJin's company-designated color in the group is orange, and her animal character is a frog.
Koreans are fond of giving nicknames, and YeoJin's are Jin, Aromi, and Bean (she hates beans). Her English name is Runa.
Her favorite food is pizza, her favorite drink is tea, and her favorite fruit is pineapple.
She has a pet snail named Marimo, which she is currently obsessed with.
Nail art is one of her favorite hobbies.
Among all the 12 girls, she is the youngest and the shortest.
During free time, she enjoys Do-It-Yourself crafts, such as making bracelets out of colorful beads and crystals, that she would sometimes give as a gift to friends and colleagues.
In Loona's dormitory, her bed is so full of stuff toys and dolls that there is little space for sleeping.
She is the 'maknae' of the group, which means youngest in Korean, and so she can get away with anything. She does the Korean 'aegyo' fan service for the group, which means a cute display of affection such as cute/baby voice and gestures that some fans would request for them to do. Other members would cringe doing aegyo stuff.
#YEOJIN : pump it! pic.twitter.com/t3WYpIMc3k

— ًn ✨ (@viseulist) August 7, 2020
Appearance
She is 5ft 1in (1.55m) tall, weighs 100lbs (46kgs), and has a fit and petite body frame. Her natural hair color is black and her eyes are brown, but expect several changes in hair and eye colors during promotional activities – K-Pop artists are known to change styles frequently.
Net worth
YeoJin has an estimated net worth of over $80,000 as of August 2020, according to sources, while her group's net worth is estimated at $20 million.