Xu Weizhou, also known as Timmy Xu, is a Chinese singer-songwriter and actor, who rose to prominence when he took the role of Bai Luo Yin in the popular 2016 web series, "Addicted Heroin," the TV adaption of the Chinese gay romance novel, "Are You Addicted?" He made history by being the first solo Chinese artist who ranked No.1 on both the Billboard China V Chart and Mandarin Chart at the same time.
Just a simple reminder that article is created and owned only by kpopwiki.org. Article cannot be re-published in any other pages or documents. Copyright is protected by DMCA. All found copies will be reported.
Original source: https://kpopwiki.org/xu-weizhou-aka-timmy-xu-biography-relationship-family/
Early Life and Family
Xu Weizhou was born on 20 October 1994, in Shanghai, China. His parents came from a middle-class background, and he was exposed to music early on in life, as his father plays the drums. Growing up, he listened to the music of Jacky Cheung, Rene Liu, and Wakin Chau.
He was inspired to learn how to play the guitar after listening to the music of Linkin Park.
He also learned Latin dance as a young teen, motivated by a pair of shiny shoes, which his mother told him that only those who knew Latin dance movements were deserving of such shoes. He ended up learning dancing skills for about 10 years.
Educational Background
He went to a local Shanghai elementary school, and then attended the Affiliated Senior High School of the Shanghai Theatre Academy. After high school he moved to Beijing, and graduated from the National Academy of Chinese Theatre Arts in May 2017 with a major in acting.
Career
Prior to his acting debut, he was part of two amateur metal/rock bands – PROME and EggAche – that he helped form with his high school classmates and friends, and was chosen as the leader of both bands. During his third year in college, he was scouted and offered a part in a movie.
First Steps – Acting Debut, "Gaming Madness" and "Addicted Heroin" (2015-16)
In October of 2015, Timmy accepted a lead role in a coming-of-age short movie, but without any great expectations. He would often become anxious when most of his seniors in college warned him that actors had a difficult time gaining parts after graduation, and he felt grateful that he was given an opportunity that early on in his life. Working on the short film was just like doing a college play project for him, although his acting debut wasn't seen by many people.
With his tall frame and good looks, he was part of several photoshoots, and from there he was invited to be part of a web series as one of the lead actors; he readily agreed without any idea at all that his life was about to change with this controversial role. The web series entitled "Addicted Heroin," was a TV adaptation of the popular Chinese gay romance novel, "Are You Addicted?" written by Chai Jidan. It consisted of 15 episodes with a production budget of just a little over $740,000, the equivalent of five million yuan at that time.
Timmy played Bai Luo Yin, a high school student, who developed a romantic relationship with Huang Jingyu, his stepbrother, played by Johnny Huang. Due to his songwriting skills and budget constraints, Timmy was also tapped to produce both the opening and closing official soundtrack of the series. The series became a huge hit both locally and internationally, as it sparked the interest of millions of viewers, but also the ire of Chinese conservatives. Eventually, the Chinese government banned the last three episodes from being shown on any Chinese network or website. There was a huge clamor from the public for the last three episodes to be available for streaming or downloading, but the censorship board ignored these pleas; instead, it even triggered a crackdown on all series depicting any love interest between LGBTQ couples. The government extended the ban to adultery, one-night stands, underage relationships, and even reincarnation, all now considered to be illegal on screen.
The producers of the web series eventually aired the last three episodes on YouTube, but only international fans were able to view them.
It was one of the most difficult months in Timmy's life. He said in an interview that he experienced both the highs and the lows from doing one project. The Chinese government even ordered him and his co-star, Johnny Huang to never be seen together in any type of project. During a fan meeting in Thailand for the web series, security would separate the two during photo shoots, or anything that would make them appear in one frame.
Start of His Music Career (2016)
While he gained so much popularity because of the series, Timmy thought that it was the end of it all since there were no acting offers, even after the controversy about the series died down. He was just starting to make a name for himself, but the doors were already closing on him. Fortunately, his love for music saved his career from fading away.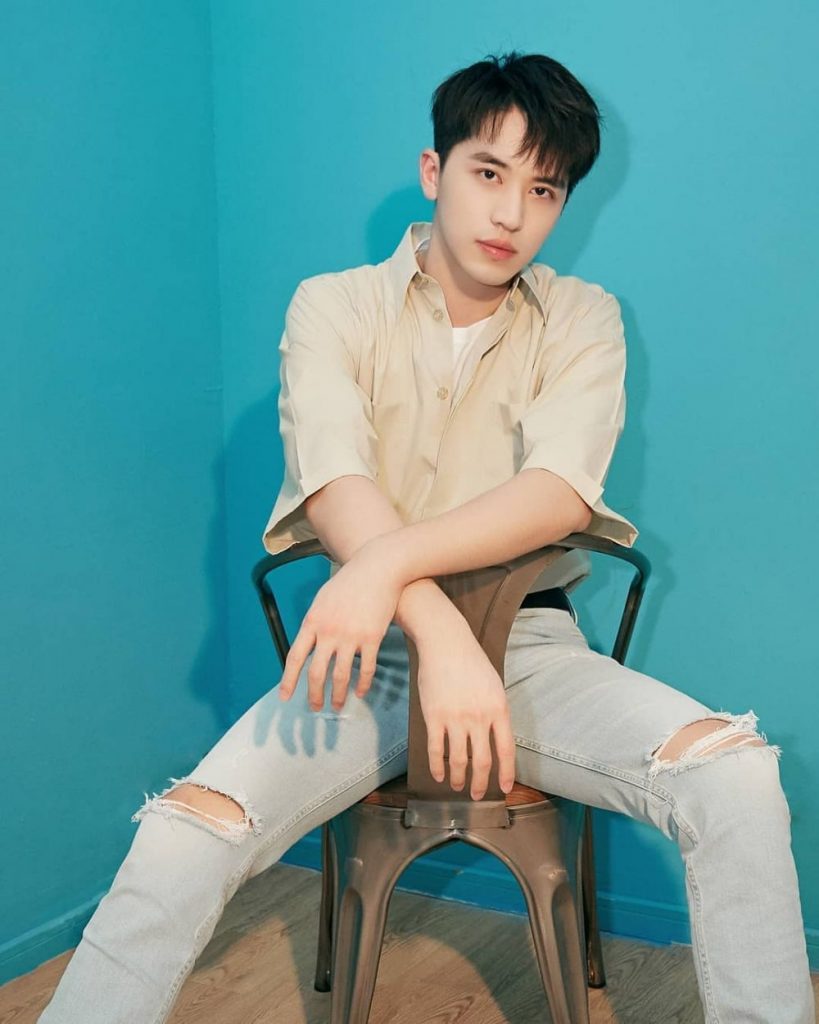 Timmy focused on his music career, instead of waiting for acting reols. His father initially discouraged him, and told him that if he wasn't persistent about pursuing a singing career, he should forget about it. He released a self-produced studio album entitled "Light" in May of 2016, consisting of seven songs, six of which were self-composed. Banking on the burst of fame he received from the web series, he released a couple of songs including one of the theme songs of his controversial series, "Walk Slowly," and boldly promoted them in several "Addicted Heroine" fan meetings. It worked, and he regained momentum, so by the time the full album was available to the public, over 10,000 units were sold within 15 minutes of release.
He went on his first Asian concert tour entitled "First Light Asia Tour" which kicked-off in Beijing – it was reported that tickets were sold out within three minutes.
Then he flew to Bangkok, Thailand where apparently it took only 36 seconds for the VIP tickets of his concert to be sold out. He also went to Seoul, South Korea, and made history by being the first solo Chinese artist to ever hold a concert there. Timmy then flew back home and performed in three other key cities in mainland China.
2nd Studio Album, Fashion Influencer, Variety Star (2017-18)
2017 proved to be a great year for his fledgling singing career. In March, Timmy was chosen to sing "The Heroes," the original soundtrack (OST) of the Canadian film entitled "Snowtime!" originally sung by Simple Plan. Upon the release of the song, he made history as the first solo Chinese artist to top both the Mandarin Chart and Billboard China V Chart at the same time.
In May, he was the first-ever Chinese solo artist from mainland China to be invited to Las Vegas to attend the Billboard Music Awards. In the same month, Timmy was chosen to play the lead role in a short movie, "Seize the Moment," produced by Vogue China with Chun Xia directed by Patrick Sher.
The full album entitled, "This Time" was physically released in July of 2018. His second studio album was divided into four parts in the form of Eps, and digitally released from August 2017 to January 2018. The first EP, "15 Minutes of Craziness," reputedly reached double-platinum status after three minutes and three seconds. The following three EP releases, "15 Minutes of Radiance," "15 Minutes of Monologue," and "15 Minutes of Fantasy," were just as successful, with a total of almost half a million units sold. Most of the songs charted in the top three of major music charts, including Billboard Radio China, China V, and Fresh Asia Music Charts.
Timmy became very visible on Chinese variety shows, and in the first half of the year he was included in the top 10 most popular variety stars. With the success of his music career and continuous variety star presence, he was chosen for several product campaigns and luxury brand endorsements, including Louis Vuitton, Givenchy, and Tiffany & Co. He was the first Chinese star to be chosen as an ambassador of a South Korean cosmetics brand, Laneige.
Further Success (2018-present)
Due to the success of his singing the OST of a Canadian film, he was tapped to sing the theme songs for a couple of English-speaking movies, "Ruins of Time" for the British-Chinese produced movie "S.M.A.R.T Chase", and "Maze" for the movie "Maze Runner: The Death Cure."
Timmy was now considered one of the top singers in mainland China, and was included in the line-up of performers of the three most popular TV networks in China – Beijing TV, Dragon Television, and Anhui Television – for the Chinese Spring Festival Galas. He also made waves around Asia, particularly in Thailand where the digital version of his second album topped the iTunes chart. His influence on social media platforms grew so large that he was included in the top 10 of Chinese artists that have the most number of reposts, at around 66 million.
2018 was also the year he made a web series comeback, playing a lead role in the romantic comedy entitled "My Girlfriend," aired on Youku video-sharing site. Timmy also made his TV acting debut, with a supporting role in "The Evolution of Our Love" aired on Zhejiang TV and Shanghai TV.
201125 | Xu Weizhou instagram update

"Goodbye, Ou Xiaojian #dearmayangstreet" #xuweizhou #timmyxu #许魏洲 #亲爱的麻洋街 pic.twitter.com/bet4xeVIGF

— 🐱Timmy Xu Weizhou 许魏洲🐱 (@xTimeOfMyLifexx) November 25, 2020
He was a first row guest on most fashion shows and store launchings of several global brands, including Balmain, Roberto Cavalli, Superdry Sounds, and Alexander McQueen. Timmy was also the Chinese brand ambassador for COACH.
By 2019, Timmy was at No. 5 on the most influential fashion male artist in China, as revealed by the Annual China Entertainment Index. His influence on Chinese social media platforms led to him being chosen as the global ambassador of the avant-garde fashion house Viktor & Rolf, as well as Fendi, and to walk in their Summer/Spring 2020 Men's Milan Fashion Week. He also took part in the Beijing Winter Olympics Countdown, and was chosen as the official ambassador of the event.
The global pandemic caused by Covid19 didn't stop him from staying busy. He has filmed six TV series, including "Midsummer is Full of Hearts," the Chinese TV adaptation of the popular South Korean drama series, "Full House."
Five of the six drama series will feature him as the lead character, and the other will be a cameo role.  The schedule of the airing of these dramas will be for the years 2020-21.
Personal Life
Timmy is currently single, with no reports of dating of any kind. His social media posts are mostly about work and his travels. Due to his sincere portrayal in the gay romance web series, "Addicted Heroin," fans wonder if he is gay in real life, but Timmy is straight, and sometime in August of 2019, was involved in a dating scandal with Kris Wu's rumored girlfriend, Luyi Luna. When Kris Wu's rumored relationship was uncovered by the press, some fans couldn't accept it, and created a story that Luyi Luna was also dating Timmy at the same time. Timmy posted a denial on his Weibo account, putting an end to the possible controversy.
His ideal girl would be someone who is cute and smart, resembling the personality of actress Lin Chi-ling.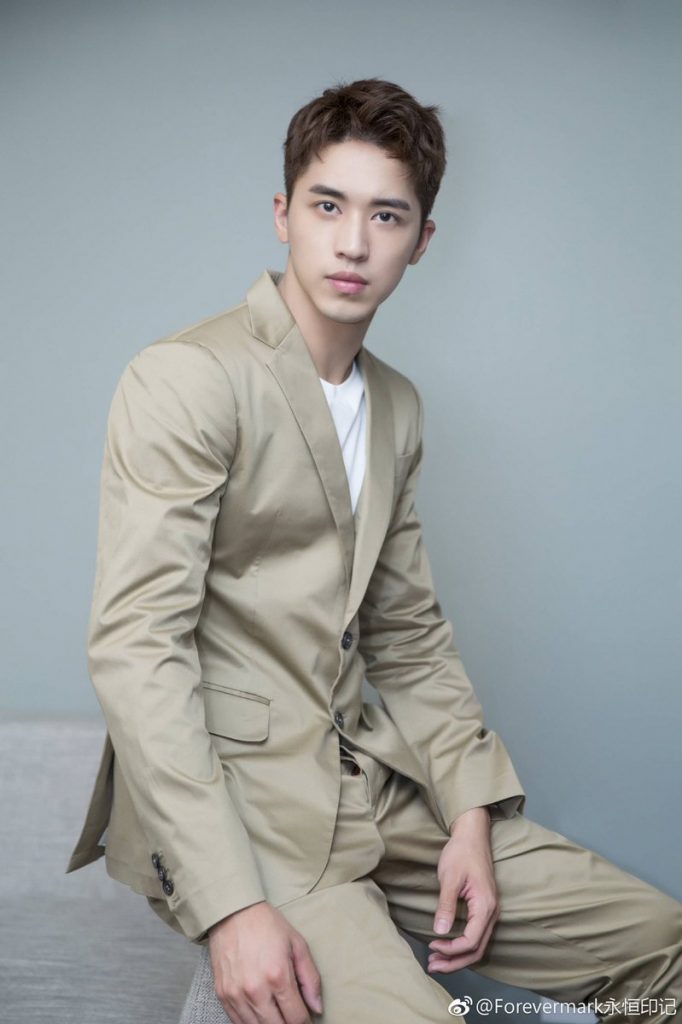 Hobbies, favorites, rumors, and interesting facts
Of all the nicknames that he was given, he prefers to be called Zhou Zhou.
Timmy wears corrective lenses with a grade of -2.00.
He dislikes eating Durian fruit.
24 is his favorite number, which was Timmy's ID number when he was in grade school, and considers it his lucky number.
One of his hidden talents is that he can wiggle his ears.
Timmy has many favorite artists including Bruno Mars and Chester Bennington of Linkin Park (western); Duan Yihong and Lin Chi-ling (Asian).
He is good at knitting, as he was taught by his grandmother.
During off days, he would write songs with his guitar, watch anime, read books, or play video games.
Timmy's favorites: black and white (color), Arena of Valor (video game), chocolate (snack), "Hachiko: A Dog's Story" (movie), basketball (sport), cat (animal).
Timmy would regularly change his WeChat profile pic every couple of months, and fondly uses cat pictures.
He has a thing for beaches, and would like to actually buy a beach resort in the future.
One of his unforgettable college experiences was a field trip he and his friends made to Tai Shan Mountain.
Timmy would often tell stylists that he prefers using gold accessories during promotions.
As a singer, he likes to try various types of music genres, such as Hip Hop, Trap, and EDM, but his favorites are death metal and emocore, or emotional hardcore. Recently, he got into jazz music.
Appearance
Timmy is 6ft 2ins (1.87m) tall, weighs 150lbs (68kgs), and his shoe size is 10. He has black hair and dark brown eyes.
Net Worth
According to authoritative sources, Timmy has an estimated net worth of close to $15 million as of October 2020.