K.Will is a South Korean singer-songwriter, radio DJ, vocal coach and record producer, who became popular when in 2007 he released the song "Moon Setting Alone," an original soundtrack of the popular South Korean TV series, "War of Money." From then on, he was tapped to sing several drama soundtracks, which earned him the title of Prince of OST (original soundtrack). Later on he was also referred to as the Ballad King.
Just a simple reminder that article is created and owned only by kpopwiki.org. Article cannot be re-published in any other pages or documents. Copyright is protected by DMCA. All found copies will be reported.
Original source: https://kpopwiki.org/who-is-k-will-biography-age-height-net-worth/
Early life and family
K.Will was born Kim Hyung Soo on 30 December 1981, in Gwangju, South Jeolla Province, South Korea. Being an only child in the family, he is known to have a pretty close relationship with his parents, as they are very supportive of his chosen career; little else is known about them.
Education background
There are no specific details about his educational background, but he mentioned in some of his interviews that he started his interest in music when he was in middle school, but only seriously considered a singing career when he was studying at Hyupsung University. When he was done with his mandatory military service, he didn't return to finish his course at the university.
Career
He worked as a vocal guide as part of his training with Bang Si-Hyuk, a record producer who owns Big Hit Entertainment, home of popular boy group BTS. His voice can be heard in demo tapes for songs that are given to other established artists, including Rain, GoD and DBSK (TVXQ) as a recording guide.
First Steps – Debut
Before his professional debut, he participated on the original soundtrack album with the song, "Dream", of a popular South Korean drama entitled "A Love To Kill". His unique voice started being noticed not only by the producers but by the public as well. His record label, Big Hit Entertainment, released his first studio album, "Left Heart," on 6 March 2007; it has 10 tracks featuring two other popular singers, Kim Tae Woo (GoD) and Baek Ji Young. He made his debut television performance of the title track within the week of the album's release, and while it peaked at No.3 on the Melon Digital Song Chart, it didn't make him popular in South Korea. A few months after his debut, K.Will sang the OST of a highly-rated TV drama entitled, "War of Money," starring Park Shin-Yang.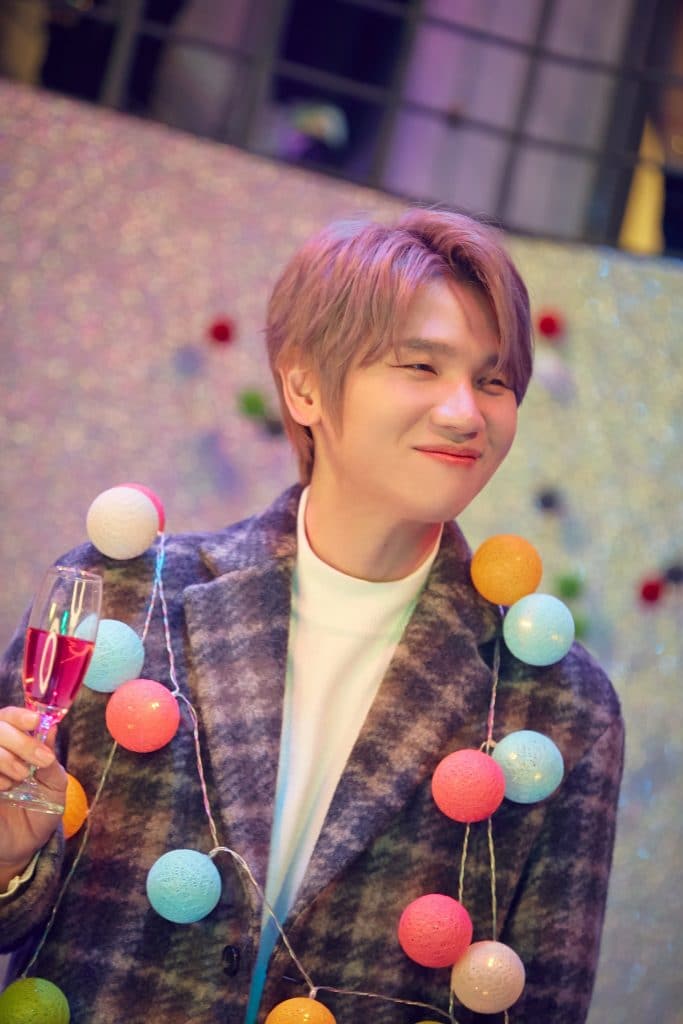 The song, "Moon Setting Alone" became a huge hit, and his popularity soared, making him a household name in 2007, and that year he was chosen as the Best New Artist by South Korean TV writers.
Further Success – New Record Label, Debuted as An Actor, and a No. 1 Song
When his agent established his own company called Starship Entertainment, K. Will left Big Hit and signed up with the new company in January of 2008. Before the year ended, he collaborated with rapper MC Mong and released his first digital single entitled "Love 119."  Without any TV promotions, the track still reached the No.1 position on several online music charts, and became the second most popular song in the KBS' "Music Bank" chart.
In September of 2009, he debuted as an actor in the Internet drama or web series entitled "Soul Special", with actors Han Hyo-joo and Kim Dong-wook.
He also released his first extended play (EP) called "Dropping The Tears",  and promoted the title track with the same name in several music shows in South Korea. He collaborated with one of the popular members of Girls Generation, Kwon Yuri, whom he featured in his official music video.
While busy with his own promotional activities, K. Will still continued with his vocal coaching, and was hired to teach actor Lee Min Ho of the popular Korean drama series, "Boys Over Flowers," in recording one of the drama's OSTs.
Before the year ended, he released his second studio album entitled "Missing You", with the lead track, "Miss, Miss, and Miss," becoming a huge hit. It was supposed to be followed by promoting the second single from the album but unfortunately the government channel, KBS, banned the song for using the word 'mute.'
The network felt it was derogatory toward those people with disabilities, even if K. Will and his record label explained that it was just a metaphor to describe people who have problems in expressing their feelings.
With a successful year, he held his first sold-out solo concert in Seoul, and was also invited to perform at the Hallyu Music Festival in Japan.
First Music Show Win, International Shows, and Topping the Music Charts
In 2010, his career continued to soar, as his digital song, "Present" topped several online music charts when it was released on 5 March. He also performed in a few cities in the US, including Los Angeles and New York in a concert series entitled "Three Romanticists" with two other established singers, Kim Bum Soo and Yoo Seung Chan. He also penetrated the Japanese market, and held his first solo concerts in Osaka and Tokyo, entitled "K. WILL Live Concert with Band in Japan." By the end of the year, he was given the Male Ballad Singer Award by the Republic of Korea Entertainment Arts Awards.
He opened 2011 by releasing a digital single entitled "Amazed", in collaboration with rapper Simon D and Hyorin of the girl group, Sistah. It topped several online music charts upon release, and due to its success, he followed it up with another EP, "My Heart is Beating"; the lead track with the same name gave him his first music show win. This is considered a milestone for every K-Pop artist, and it took him five years after his debut to get one, as the competition in the South Korean music scene is quite high, particularly if a solo artist competes with a K-Pop group. The song achieved an all-kill on all music charts in South Korea, which means that it became No. 1 in real-time charts.
His third solo concert entitled "My Heart is Beating", held at the Olympic Park Hall in July 2011 was successful as well as his yearly Christmas concert.
[#Kwill]#케이윌 #앵콜 콘서트[THE K.WILL] 예매페이지 안내!🎵자세한 사항은 아래 링크에서확인해주세요!😊✔국내: https://bit.ly/2U818FF✔글로벌: https://bit.ly/2tZPHoA#THE_KWILL #더케이윌 #케이윌콘서트

Posted by K.Will (케이윌) on Wednesday, 29 January 2020
He capped the year by winning a popular celebrity singing competition, "Immortal Songs 2" on KBS three times, and made history by winning five consecutive times against five singers in his final episode.
Billboard K-Pop Hot 100 and more collaborations
With the release of another EP, "I Need You," in time for Valentine's Day in 2012, the title track with the same name entered the Billboard K-Pop Hot 100, and peaked in the No.2 position while his other single, "I Hate Myself" which was released digitally, peaked at No.6. The title track of his third album also gave him his second music show win from KBS' "Music Bank."
His record label continued releasing new songs and albums to capitalize on his growing popularity. His third studio album was released in two parts – "The Third Album, Parts 1 and 2" with six tracks and two tracks respectively.
With the success of his songs, he was again invited to perform at the Orpheum Theatre in Los Angeles in 2013 for a Valentine show, but this time it was for a solo appearance. His 2013 ended with the Best R&B/Ballad Music Style Award, given by Melon Music Awards.
From 2014 to 2016, K.Will continued to write songs, and collaborate with other artists, whether featuring on the song itself or appearing in the music video, including rapper Chanyeol from the boy group, EXO, with the song "You Don't Know Love"; Wheesung and Mamamoo with "Peppermint Chocolate"; Davichi with "You Call It Romance"; and Beakhyun, lead singer of EXO with "The Day."
Musical Debut as Quasimodo
In 2016 he took the role of the ugly hunchback in the Korean version of the popular French musical, "Notre Dame de Paris," held at the Blue Square in Hannam-dong. The musical ran for eight weeks, and his powerful voice was perfect for this challenging role.
Fourth Studio Album, Concert Cancellation and Vehicular Accident
After the success of his third album, Starship Entertainment released his fourth studio album in the same manner in 2017.
K.Will will sing OST for SBS drama 'Do You Like Brahms'.
🔗 https://t.co/QpvEzoAIkb#KWILL #케이월 pic.twitter.com/UVyU5XS9t1

— 해바라기🌻 (@starshipkr) September 16, 2020
It came in two parts, with the first one "The Fourth Album Part 1 (Nonfiction)," released in September of 2017 with eight songs, and the second – "The 4th Album Part 2 (Mood Indigo)" – released in November of 2018 with 13 songs. Not only did he write some of the songs, but he also co-produced all the songs on the album.
K.Will and his good friend, Wheesung, were scheduled to hold a national concert tour entitled "Bromanshow", starting on 4 May 2019, but it was canceled after Wheesung was involved in a drug scandal.
In September of 2019, his fans were alarmed that his show at Yeungnam University was canceled on the day itself, due to his involvement in a vehicle accident. In heavy rains that day, his car slipped on the road and he had an accident on his way to the event. While he and his crew suffered minor cuts and bruises, Starship decided it was best to have him thoroughly examined to ensure that he was 100% in good condition.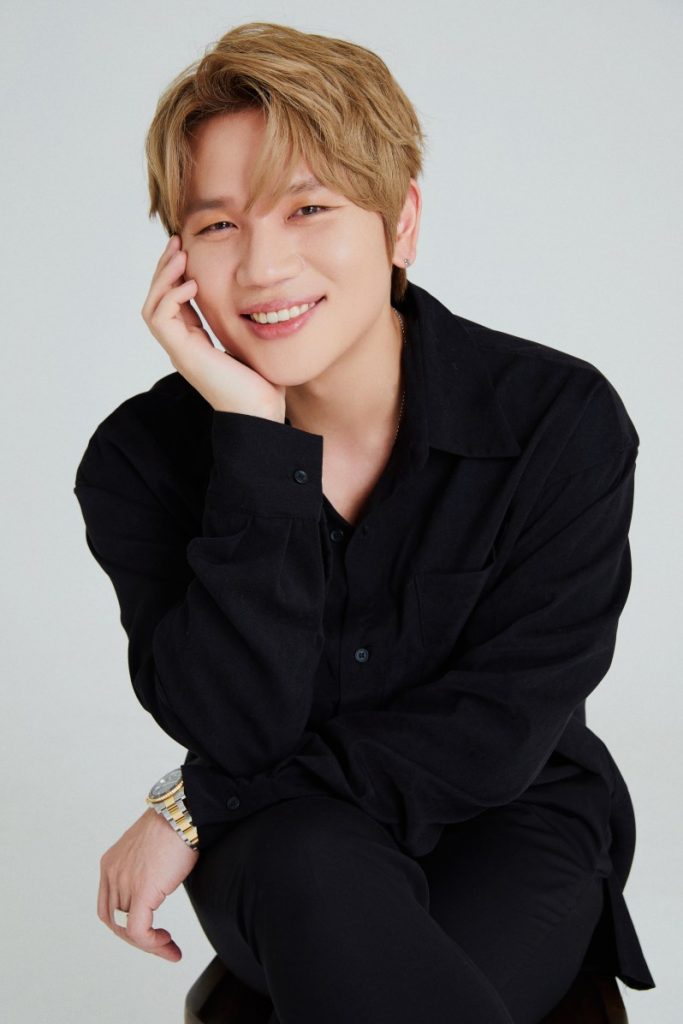 2020 Contract Renewal, Musical Comeback, and Official Fanclub
Starship Entertainment continues to enjoy K. Will's trust, as the artist renewed his contract for the second time. He first signed up with the record label in 2008 and renewed it in 2015. He also recently opened his official fan club named HyungKnight, and fans are welcome to register. The membership guidelines were posted on his Instagram account.
Will makes a comeback this September in musical theatre, as he was given the lead role of Pierre in the stage play, "Natasha, Pierre & the Great Comet of 1812", inspired and based on Tolstoy's "War and Peace." He shares the center stage with other K-Pop artists, Jung Eun Ji of the girl group Apink, and Hong Kwang Ho, a musical theatre veteran. He posted the schedule of performances on his Instagram account.
Personal Life
There is not much information on his personal life as he is quite private and rarely shares anything about himself except that he had his first girlfriend in his sophomore year in college.
Hobbies, favorites, rumors, and interesting facts
His nickname was Brian HyungKnight when he was a kid, as he was always singing Brian McKnight's songs while growing up. He was also referred to as the Male Mariah, as he can easily sing Mariah Carey's songs.
During his early years in the entertainment business, he was often teased about his likeness to popular Big Bang member, Kang Dae Sung, and Fans would call them twins.
One of his dream professions was to become a Radio DJ, as he was fascinated with the radio while growing up, and was able to fulfill that dream.
Aside from Brian McKnight, his other music inspiration was the American R&B vocal group Boyz II Men. "I'll Make Love To You" was the song he most often listened to back in the '90s.
The song "I'll Be With You" from his first album is the song closest to his heart.
His favorites: navy and burgundy (color), coke (drink), Korean blood sausage soup (dish).
He is a huge baseball fan, and roots for the South Korean Doosan Bears.
Shellfish and other types of crustaceans are food that he cannot eat, as he has a mean shellfish allergy.
His close circle of friends includes popular singers Kim Bum Soo, Kim Tae Woo and Wheesung.
He loves musicals and was fascinated with "Jekyll & Hyde," which he found intensely emotional. He recommends people see the show.
Meeting up with friends and drinking with them is his surefire way of relieving stress.
He has a huge collection of figurines from sports legends, superheroes, fascinating movie characters, etc.
Before he became a professional singer, he was into handicrafts, but due to his busy schedule, he forgot about it, but later took it up again, learning leather crafting.
One of his ultimate goals is to perform at the King Sejong Station in Antarctica.
He has a pet cat named Monkey.
Appearance
He is 5ft 8ins (1.74.5m) tall and weighs 165lbs (74.7kg) with a lean body. For quite a while after his debut, he was thought to be around two inches taller as indicated in most of his online profile, until the truth was revealed on a popular TV show. His natural hair color is black and his eyes are brown. Expect to see him sporting a new hair color on TV during his K-Pop promotional activities.
Net worth
Will's earnings have grown significantly through years of hard work, and he has an estimated net worth of $2.5 million as of September 2020 according to sources.