Eric Sohn is a South Korean singer-rapper, who became known when he debuted as a member of the Korean Pop (K-Pop) boyband called The Boyz, under the label of Cre.kerz Entertainment, in 2017. The songs "Bloom Bloom" and "The Stealer" paved the way for the group to become the rising star in the K-Pop music scene.
Just a simple reminder that article is created and owned only by kpopwiki.org. Article cannot be re-published in any other pages or documents. Copyright is protected by DMCA. All found copies will be reported.
Original source: https://kpopwiki.org/the-untold-truth-about-the-boyz-member-eric/
Early Life and Family
Eric Sohn was born Son Young Jae on 22 December 2000, in Ilsan, Gyeonggi, South Korea. At 10 years of age, his parents took him to Los Angeles, California, USA. He had both a nerdy and sporty personality while growing up – he was an A student with a 3.75 GPA, and during 4th grade, he finished third in the school's Rubik's Cube competition. He played second baseman, outfielder, and the closing pitcher in the school's baseball team, which finished in second place in the regional baseball championship games aired live on television.
Eric initially wanted to pursue a college degree and then become a professional Major League Baseball (MLB) player, but his love for dancing eventually persuaded him to pursue a K-Pop career instead. His family adopted the American way of living in which they don't interfere with each other's interests, and treat each other as friends. However, his mom, while very supportive of his hobbies, still insisted that he should do well in school, and then get a medical degree.
Educational Background
Eric attended a local school in L.A. from 4th grade to middle school, and studied for two months at Northwood High School in L.A. before returning to South Korea, and matriculating from Korea Kent Foreign School in Seoul. Eric now studies at the School of Performing Arts Seoul.
Career
Eric's older sister was instrumental in his decision to become a K-Pop star. Back in Los Angeles, his sister insisted that he watch a video of boyband EXO's performance of the song, "Growl," and it left an impression on him. He asked his mom's permission to join his sister in taking dance lessons, and shared with her his dream of pursuing a career in the K-Pop industry. Eric's mom was very supportive and allowed him to enroll in the said class. His plan was to study the art of dance for six months, and try to audition for K-Pop entertainment agencies in Seoul.
Global Audition in Los Angeles
He got a call from Loen Entertainment inviting him to participate in a global audition in Los Angeles. It turned out that one of the co-ordinators of the entertainment agency was a friend of his mother. His mom encouraged him to audition, but he was hesitant since it had only been three days since he started learning the craft.
She said that it would prepare him for the next big audition, as they had already accepted that he would obviously fail the audition. Even though he couldn't sing, dance, rap, or act, Eric went to audition.
The first round of auditions was just self-introduction; when Eric came back for the next round, he was asked to act which he did, then ran out of the room as he was so embarrassed. One of the staff chased after him and told him he still needed to do other things. He told her he doesn't know how to sing as he was busy doing sports all his life, so the lady taught him how to sing on the spot for 10 minutes, so he was able to do a verse of the song, "A Whole New World." He danced for a bit, but it was awkward. Although clearly lacking in skills, he was still offered a chance if he showed improvement after one and a half months of training in South Korea.
After the initial training, he was instructed to go back to L.A. and wait for a callback. He went back to South Korea in November 2015 to accept the company's offer of being an official trainee, and to start his formal K-Pop training.
Debut – EP "The First" and New Artist Awards (2017-18)
Eric was included in the idol group the company was planning to launch called The Boyz. After two years of intensive training, he debuted with 11 other boys, namely Jacob, Sangyeon, Hyunjae, Kevin, Q, Haknyeon, Sunwoo, Younghoon, New, Sangyeon, and Hwall managed by Cre.kerz Entertainment, which is a sub-label under KaKao M (formerly Loen Entertainment).
On 6 December 2017, they released their debut extended play of the group entitled "The First," consisting of six tracks including the lead track, "Boy." It did well on the South Korean Gaon Album Chart peaking at No. 3, with a total of more than 73,000 units sold.
Before their debut performance on the popular music show, "Music Core," the same day of the EP release, they held a mini-fan meeting with 100 selected fans. After the debut showcase, they were given a big surprise by their record label, as they found their parents waiting for them backstage, some even flown in from North America. This was huge for Eric who became emotional as he hadn't seen his parents for quite a while.
They may not have brought home any "music show win" that would indicate that their lead track became the top song of the week, but the number of sales of the group's first EP was regarded as moderately successful. They scored a few awards from music award-giving bodies in 2018 including the New Artist of the Year/Male Rookie from Asia Artists Awards, Gaon Chart Music, Melon Music, and Soribada Best K-Music Awards.
International Stages and Winter Olympics (2018)
Eric never expected that their group would be invited to perform overseas after just having debuted, but in March of 2018 they went to Macau and performed at the 12th Asian Film Awards. They were also invited to the 2018 Korean Convention (KCON) in Thailand during the second night of festivities on the last weekend of September.
Of all the performances they made in 2018, Eric considered their participation in the "World Festa K-Pop Concerts" during the Pyeongchang Winter Olympics as one of the highlights of the year. The Boyz was given a spot on the daily barrage of K-Pop shows, made to entertain the participants and promote South Korean culture.
Two More EP Releases in 2018
Following the moderate success of the debut EP, Cre.kerz Entertainment released two EPs in 2018. The first was released on 3 April 2018 entitled "The Start", with six tracks including the lead track, "Giddy Up."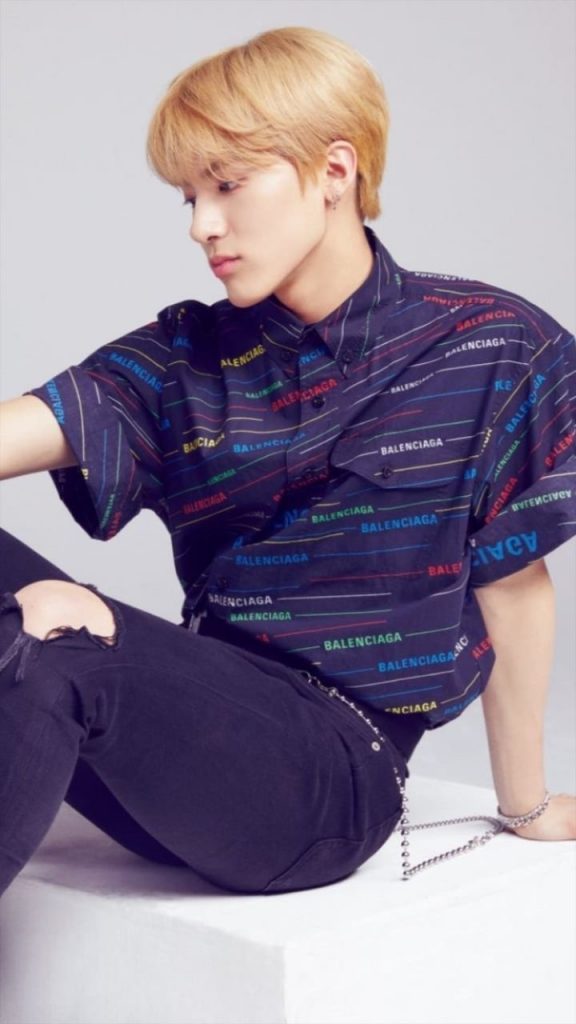 It landed in the No. 2 spot on the Gaon Album Chart with a total of more than 78,000 units sold, and charted at No. 56 on the Japanese Oricon Chart with more than 2,500 units sold.
This EP did better than their debut EP, but the increase in sales wasn't that much. Eric and the boys worked doubly hard to make sure they gained more fans by the time they released another EP, and were promoted on several variety shows and various other events. When they released their third EP entitled "The Only" on 29 November 2018, their hard work paid off as it almost doubled the sales of its predecessor with over 130,000 copies sold in South Korea alone. It peaked at No. 3 on the Gaon Album Chart and was 39th on the Oricon Album Chart with around 4,700 units sold in Japan. The EP has six tracks including the lead single, "No Air", and the official music video has garnered 25 million views to date, making it one of their most popular videos on YouTube.
First Music Show Win, 4th EP, Japan Promotions (2019)
Taking home a music show trophy for the top song of the week is a milestone for any K-Pop group, and The Boyz was only able to get it a year and a half after debut, courtesy of the single "Bloom Bloom," which they performed on SBS MTV's "The Show." The single was released in April of 2019 peaking at No. 2 on Gaon, with over 134,000 copies sold. Eric and some of the boys were quite overwhelmed by this achievement, and he was seen crying when the group posted appreciation videos for the fans.
The Boyz released their fourth EP, "Dreamlike," with the lead track entitled "D.D.D." along with five other songs. It peaked at No. 2 on the Gaon Album Chart and 18 on the Oricon Album Chart, and for the second time the group was able to sell more than 130,000 copies in South Korea, and more than 4,000 in Japan. They spent time promoting in Japan as they released their first Japanese EP, "Tattoo," on 6 November 2019, which sold close to 20,000 units, and they went on to perform in a series of concerts there.
KCON New York and European Concert Tour (2019)
For almost two years, they kept on gaining not only local fans but international fans as well and they named the fandom, The B, which stands for vitamin B of the group. Eric was stupefied when they were given the chance to perform in Madison Square Garden in New York for the annual KCON NY in 2019. The boys couldn't believe they have American fans and that they were noticed when they went shopping in the malls. They were elated that people were asking for autographs and taking pictures with them.
K-Pop global domination has seen The Boyz develop a huge number of fans in Europe and there was a demand for a series of concerts on the continent. Before 2019 ended, Eric and his group performed in a few European cities including London, Paris, Berlin and Amsterdam for the "2019 The Boyz Europe Tour: Dreamlike."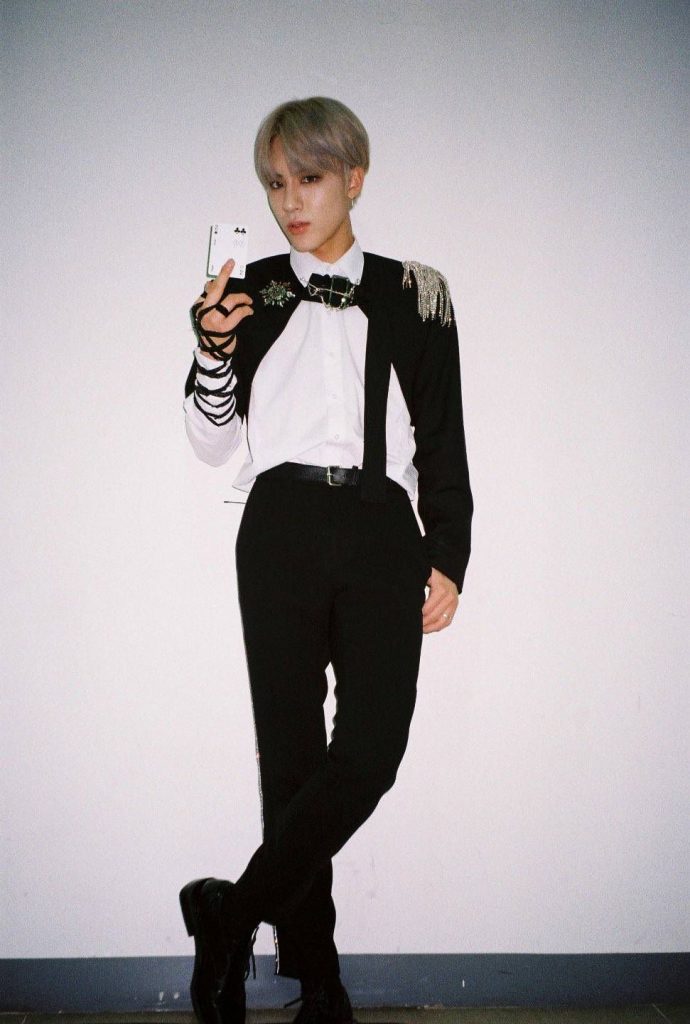 First Studio Album (2020) and Road to Kingdom
The K-Pop industry is thriving as more groups debut each year, which became evident to the group when they released their first studio album, "Reveal," on 10 February 2020. It has nine tracks, and although it gained favorable reviews, it didn't surpass the sales record of any of the previous EP releases. The competition is quite tough, and they realized they needed to do more to boost their popularity locally.
For three months from April to June 2020, Eric and the boys joined a reality TV survival series, "Road to Kingdom," which aired on the Mnet Cable Network. They battled with six other K-Pop boybands who were relatively new in the industry, to get a chance to qualify for the next survival show called "Kingdom." They eventually won the competition, as they garnered a total of 95,765 points, with ONF finishing second with 78,411 points.
Fifth EP, "Chase" – Most Successful EP to Date and World Tour
On 21 September 2020, their fifth EP "Chase" was released, with the lead track, "The Stealer." It peaked at No. 2 on Gaon Album Chart with almost 240,000 units sold. They took home four music show trophies for the top song of the week, and they are now the fourth generation K‑Pop boyband with the most wins in 2020.
Eric and the boys are waiting for the Covid19 pandemic restrictions to ease up, so that they can push through with their 2020 World Concert Tour.
Personal Life
Eric is currently not in any romantic relationship. Most K-Pop artists, particularly those included in boybands, are not allowed to date within three to five years after signing a management contract with an agency. Even if the no dating policy is over and he decided to date, it would be done in private. It is taboo in the South Korean entertainment industry to talk about it.
He lives in the company dorm with the other members of The Boyz and shares a room with them.
Hobbies, favorites, rumors, and interesting facts
Aside from solving Rubik's cube puzzles, Eric would spend his free time watching horror-thriller movies, cleaning, and shopping.
His favorite colors are black and pink.
Eric's not picky about the food he eats, but if given a choice, he'd avoid eating vegetables.
He played violin for five years.
Among all the superhero characters, he admires Iron Man the most for being a successful billionaire and for his cool personality.
Kkomadol, a geodude in the Pokemon world, and Unicorn are two of Eric's nicknames.
His favorite scents are floral and rain.
After taking the Myers-Briggs Type Indicator (MBTI) personality test, Eric showed the personality type of an ENFJ (The Giver), which stands for Extraverted, Intuitive, Feeling, and Judging.
He's a firm believer of the motto, "Sometimes later becomes never."
Dawhi of AB6iX, Felix of Stray Kids, Jihun, and Hohyeon of TRCNG are his close celebrity friends.
Appearance
Eric has black hair and dark brown eyes, is 5ft 9ins (1.74m) tall and weighs 125lbs (56kgs) with a lean body. His shoe size is 9ins (270mm).
Net Worth
According to authoritative sources, Eric has an estimated net worth of over $100,000 as of November 2020.