Sơn Tùng M-TP is a Vietnamese singer-songwriter, model and actor whose ticket to fame are his self-composed songs "Cơn Mưa Ngang Qua" and "Em Của Ngày Hôm Qua."
Just a simple reminder that article is created and owned only by kpopwiki.org. Article cannot be re-published in any other pages or documents. Copyright is protected by DMCA. All found copies will be reported.
Original source: https://kpopwiki.org/son-tung-m-tp-wiki-age-height-net-worth-girlfriend-family/
Early Life and Family
Sơn Tùng M-TP was born Nguyễn Thanh Tùng on 5 July 1994 in Thai Thái Bình, Thái Bình Province, Vietnam. His father, Nguyễn Đức Thiện, a transport driver, and his mother, Phạm Thị Thanh Bình, a traditional dancer of Thái Bình's chèo theatre, raised him and his younger brother, Nguyễn Việt Hoàng, in the eastern side of  Red River Delta about 110 kilometers away from Hanoi. Her mother gave up her dancing career when she became pregnant with him, but continued to work by opening a hairdressing salon. His father worked transporting supplies such as rice, salt, and steel.
His family already knew early on that Son could carry a tune. He also discovered how to earn money even at the age of eight – there was a music show he participated in, and earned around 10,000 Viet Nam Dong (VND) which he happily gave to his mother. His interest in music came from his parents, as his mother plays the guitar while his father can play various instruments, and he was taught how to play the electric keyboard at the Thái Bình's Children's Arts and Culture Palace. Sơn Tùng M-TP would describe his growing-up years as peaceful, with much love coming from his parents and extended family.
Educational Background
Sơn Tùng M-TP attended Kỳ Bá Middle School, and then transferred to Tây Sơn Junior High School, and later matriculated from Le Quy Don High School for the Gifted, and went to The Conservatory of Ho Chi Minh City to study music, passing the entrance exam with the highest score for that school year.
Career
His father never wanted him to pursue a singing career, and specifically told him that it would be better to get a university degree first and be financially stable before considering the idea of becoming an entertainer, but his mother was quite supportive of his plans from the very start.
First steps
When he was still studying, he wrote and recorded several songs which he would upload to an online music site. One of the songs was "Cơn mưa ngang qua", which was largely credited as the song he recorded that became an instant hit. It reportedly gained 1.7 million streams just within two months of its release, and became the Song of the Month for October of 2012 in the popular Vietnamese music TV show, "Favorite Song." Later that year, he was the recipient of the R&B Song of the Year Award from Zing Music.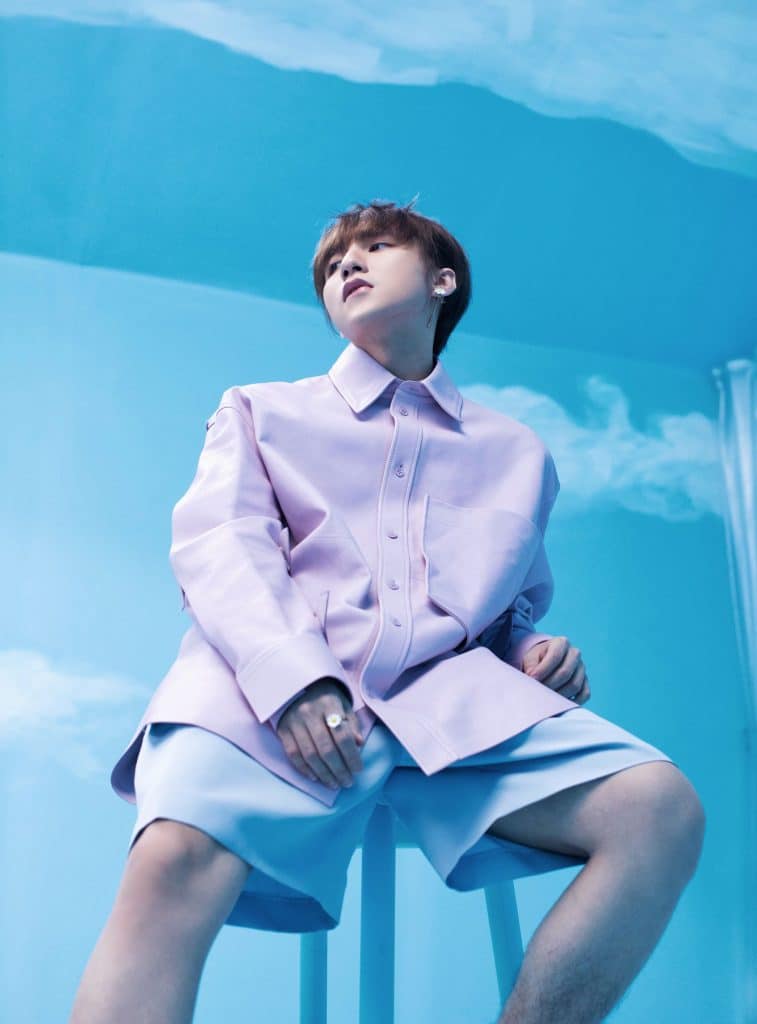 Months prior to uploading the songs to the online site, he auditioned for a spot in the fourth season of "Vietnam Idol", but didn't make the cut. However, due to the popularity of his self-composed song, he was offered a five-year contract with Văn Production, which he happily accepted. He then adopted a stage name, Son Tung M-TP – Tung was suggested to him by the company's director. The MTP was his stage name when he previously joined an underground hip hop group; M stands for music, T for talent, and P for Phong cach which means style.
Further success marred by plagiarism allegations
In 2013, he started releasing singles including "Nắng ấm xa dần," "Đừng về trễ," and "Em của ngày hôm qua." It was the last song that became another huge hit for Sơn Tùng M-TP, which garnered over 100 million streams within three months of release, and was really responsible for launching his career.
It easily became the Song of the Month for February of 2014 in the popular music show, "Favorite Song." He also received nominations for the Green Wave Awards at the end of the year. However, plagiarism controversy marred his successful year, which he denied, but admitted that he took a sampling from other songs as inspiration. Due to the allegations, the award nominations were rescinded, as well as his Song of the Month certifications.
Acting Career and Movie soundtrack plagiarism issue
He took a bit of rest in 2014, and even canceled several scheduled performances, as he underwent surgery for the removal of a benign tumor found in his heel which was becoming painful. He was then chosen to star in the movie "Dandelion," which is about the life of the popular Vietnamese singer, WanBi Tuấn Anh, who died from a rare disease.
Ai còn chưa xem SKY TOUR thì mau mau ra rạp xemmm nốt đi nhoé mọi người ớiiiii … Hết ngày 21/6 là em í dừng chiếu rồi…

Posted by M-TP on Saturday, 20 June 2020
By this time, Son had already transferred to another talent management agency, WePro Entertainment, and the movie was directed by his management's Chief Executive Officer.
The movie released a soundtrack, and Sơn Tùng M-TP wrote and produced two songs for the album, "Chắc ai đó sẽ về" and "Không phải dạng vừa đâu", which were both commercially successful. Another plagiarism issue was thrown at him due to the former to Korean Pop singer, Jung Yong Hwa's song, "Because I Miss You." The issue became so huge that even Vietnam's Ministry of Culture, Sports and Tourism investigated the allegations. They concluded that his song was "influenced" by the K-Pop singer's song, and banned it as well as the movie from any promotional activities.
They demanded that WePro Entertainment use another song for the movie, even though FNC Entertainment, which is Jung Yong Hwa's record label, cleared Sơn Tùng M-TP from any copyright infringement issue.
The music video of the other OST was also highly criticized, as it depicted look-alikes of two senior musicians who were quite critical of Sơn Tùng M-TP's work. WePro Entertainment apologized, and explained that they only wanted to show that the music industry suffers from the generation gap in music production and appreciation. They withdrew the video, and said that he would film another one.
Despite the controversial issues about copyright infringement, the movie was a box office hit and is regarded as one of Vietnam's most successful movies of all time. It grossed around 60 billion VND, which was around $2.8 million dollars in 2015.
Sơn Tùng M-TP even took home the Young Prominent Actor award from Golden Kite Prize, which is Vietnam's version of the Academy Awards. His controversial song, "Chắc ai đó sẽ về," also bagged the Song of the Year WeChoice Award.
Reality TV Series, Concert, International Music Awards, and Plagiarism Issues
He started 2015 by joining the first season of the reality TV competition series, "The Remix," and formed an alliance with DJ Trang Moon and music producer SlimV. His team produced and performed several remixes every week, but he quit the show after six episodes as his health suffered considerably from over work. He returned in the second season, but as a guest-judge and not as a competitor.
He released several songs at the time, and one of them, "Tiến lên Việt Nam ơi!," was his form of support for Vietnam's national team that competed in the 2015 Southeast Asian Games.
The songs were not as successful compared to his previous work, but one of them, "Âm thầm bên em," bagged the Song of the Year Green Wave Award.
In July of 2015 he held his first major sold‑out concert in Ho Chi Minh City, entitled, "M-TP & Friends." However, when he had his MT-P Ambition Concert Tour at the end of December and in January of 2016, it was a complete failure, as only half of the tickets were sold, and it didn't attract any favorable reviews from the critics. Despite that disappointment, he was the recipient of the 2015 MTV Europe Music Awards for the Best Southeast Asian Act.
In 2016 he released more singles, and one of them was "Chúng Ta Không Thuộc Về Nhau," which became another hit with his music video garnering over 175 million views on YouTube. However, plagiarism allegations were thrown at him yet again, due to a slight similarity to Charlie Puth's "We Don't Talk Anymore" and BTS's "Fire."
M-TP Entertainment
Due to artistic differences with WePro Entertainment, he parted ways with them and established his own company, M-TP Entertainment. He released three new songs, "Lạc trôi," "Nơi này có anh," and "Bình yên những phút giây"; the first two became the most streamed singles in Vietnam in 2017, and the music videos of the two songs accumulated over 475 million views on YouTube. He was the recipient of the Vietnamese Breakout Artist award from Mnet Asian Music Award, the Best V Star from V Live Award, and Breakout Artist from WeChoice Award.
Snoop Dogg Collaboration
In July 2019, he collaborated with American rapper superstar Snoop Dogg on the song, "Give It To Me." During the official music video's release, it broke the YouTube viewership record for most viewed MV in Asia in 24 hours, with 25.8 million views.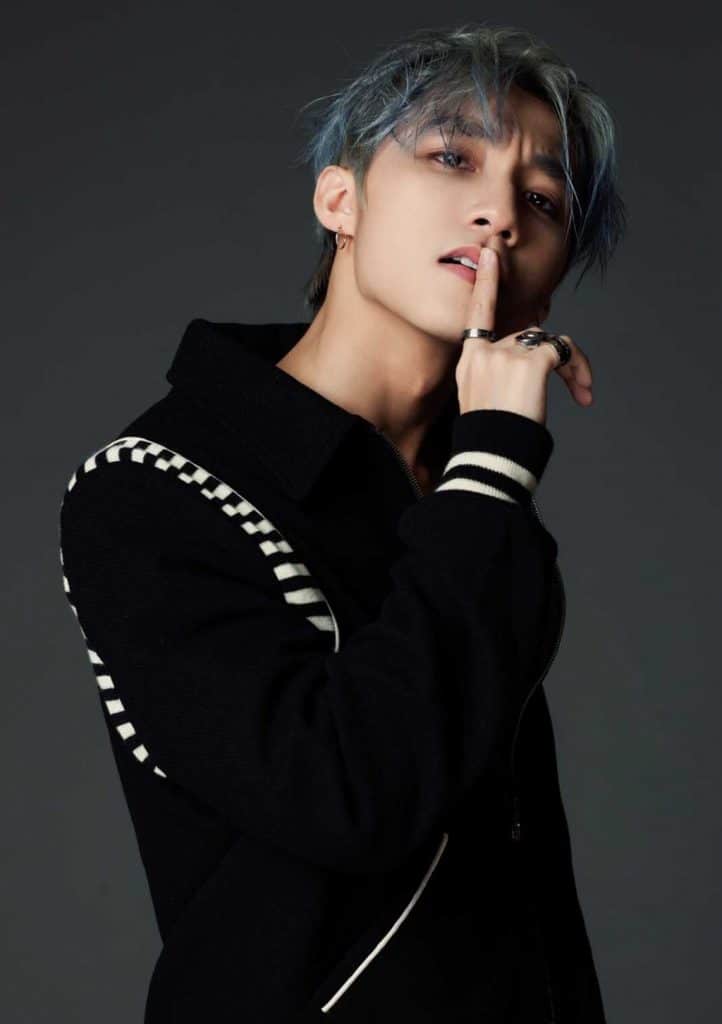 It has now gained over 205 million views, and his popularity has continued to soar to new heights.
Billboard Social 50 entry
In July of 2020, he released the single "Co Chac Yeu La Day," and made history as the first artist from Vietnam to enter the Billboard Social 50, reaching the 28th position. It is a weekly chart on which international artists are ranked according to their online popularity via several social media apps – it has gained almost 80 million views on YouTube, and counting.
Personal Life
Little is known about his personal life, except for the persistent rumor that he is currently dating the Vietnamese singer, Thieu Bao Tram. Several "evidences" can be found on their Instagram accounts, but other people would just dismiss them to be coincidental. Just like when they were both in South Korea for a vacation, similar items such bags and hats can be seen in separate photos posted on their IG accounts. There was also one time that they both posted wearing the same hotel bathrobes. He hasn't denied or confirmed the rumors.
Aaaaaaa, so crazy, my love 😍😍😍@sontungmtp777 #SonTungMTP https://t.co/7GKp5YWB1h

— Surinine_SkyMTP (@surinine) August 19, 2020
Hobbies, favorite things, and interesting facts
Fans and friends have given him several nicknames including "Hoàng Tử Mưa," which means Prince of Rain; "Tùng Tửng" refers to Crazy Tùng; "Sếp" which means Boss; and V-Pop Prince.
His favorite mantra is "Learn, learn more and more!" and his favorite quotation is "People were not born to disappear anonymously like a grain of sand. They were born to leave marks on the ground and to imprint in the hearts of others."
Several pets live with him, including a cat and a small dog he named Apple.
His first studio was the bedroom he shared with his younger brother while growing up. He was able to record songs through the old computer his uncle gave him, downloading free recording software from the Internet, and a cheap headset.
He hid his first tattoo from his parents as he was so sure he would be kicked out of their house if it was discovered. While they weren't pleased with it when they eventually found out, they just warned him not to get too many of them.
Due to his mom's love for Korean dramas, he fell in love with Song Hye Kyo while watching her in the drama series, "Autumn in my Heart."
Sky is the official name of his fan club.
Appearance
Sơn Tùng M-TP is 5ft 6in (1.70m) tall, weighs 135lbs (61kgs), and has a lean build. He is Asian with black hair and black eyes – his hair color and hairstyle would often change when he is promoting on TV or performing in concerts. It would go back to its original color and simple style when he is in between promotions.
Net Worth
Authoritative sources estimated Sơn Tùng M-TP's net worth to be at $3 million as of July 2020.