Nam Dohyon is a South Korean singer-rapper, who rose to prominence when he debuted as a member of the Korean Pop (K-Pop) boyband, X1. He competed against 100 boys in a reality television survival series, "Produce X 101," and earned a much-coveted spot in the 11-member group, but which disbanded six months after debut, because of a scandal that rocked the K-Pop music industry. He later debuted again as half of the duo called H&D.
Just a simple reminder that article is created and owned only by kpopwiki.org. Article cannot be re-published in any other pages or documents. Copyright is protected by DMCA. All found copies will be reported.
Original source: https://kpopwiki.org/nam-dohyon-produce-x-101-age-height-family-facts-bio/
Early Life and Family
Nam Dohyon was born on 10 November 2004, in Incheon, Gyeonggi, South Korea. His parents raised him and his older brother in Denmark, then returned to South Korea before moving to Japan. In 2018, they went back to South Korea for good.
Educational Background
Dohyon attended three elementary schools in various countries for his primary schooling.
He went to a British school in Denmark, and then enrolled in Wooam Elementary School when they got back to South Korea. When they moved to Japan, he finished elementary studies at St. Mary's International School. The family returned to South Korea once again, and Dohyon went to Daechi Middle School in Seoul. Currently, he is enrolled at Hanlim Arts School.
Career
Entertainment companies managing potential K-Pop idols have been known to train boys and girls from a very young age. However, before Dohyon became an official trainee in any entertainment agency, he participated in MBK Entertainment's reality TV survival series, "Under Nineteen," at the age of 14, which is considered 15 in South Korea as they count the birth year as year one. All he had was his unwavering confidence and natural talent for rapping. He had so much potential as seen by the mentors in the series, but he obviously lacked training, so he didn't make the cut. He was told to get more training in the second round of eliminations.
First Steps – Produce X 101
After five months of training at Pocketdol Studio, a subsidiary of MBK Entertainment and which is home to popular K-Pop artists including T-ara, Davichi, SG Wannabe, and Hong Jin Young, Dohyon decided to join the fourth season of another reality TV survival series, "Produce X 101." It was a great opportunity to be part of the successful "Produce 101" franchise series, produced by Mnet Channel, as the possibility of making it big in the industry is high, as it's launched the careers of some of the popular K-Pop artists today.
A total of 101 trainees from around 50 K-Pop entertainment agencies competed for a spot in the subsequent 11-member boyband, X1, which was geared to promote together for two and a half years. The competition was quite tough, and Dohyun worked doubly hard to gain the public's attention. He got off to a slow start as he wasn't included in the top 10 trainees voted by the public on the first episode, but it didn't discourage him.
He ranked 4th place the following week, however, he had a problem with live votes as he couldn't rack up enough to make it to the top of the live voting result. What saved him was that he ranked highly in the online votes, and when added together, he finish at No. 8 in the final ranking, with a little over 3.1 million votes.
Debuted as part of X1
Dohyon was one of the 11 boys (Han Seung-woo, Cha Jun-ho, Kim Yo-han, Kang Min-hee, Kim Woo-seok, Lee Eun-sang, Song Hyeong-jun, Son Dong-pyo, Lee Han-gyul, and Cho Seung-youn) who debuted on 27 August 2019. The name, X1 – of course eleven in Latin script – was voted upon by the public through Mnet's website, and the group was co-managed by Stone Music Entertainment and Swing Entertainment.
They released their only extended play (EP) entitled "Emergency Quantum Leap" with six tracks including the lead track "Flash," "I'm Here For You," "U Got It," and "Stand Up." They also included a bonus track, "X1-MA," on the physical version of the EP, which was the theme song of the survival series.
It was a very successful debut, with the EP topping the South Korean Gaon Chart upon release, placing fourth on the Japanese Oricon Album Chart, and peaking at No. 9 on Billboard's World Album Chart. All the songs in the EP charted in the Top 20 on Billboard's Hot 100 K-Pop chart, except for the short intro track.
Music show wins are considered as milestones for every K-Pop artist when releasing new songs; sometimes it would take years for an artist to win the Top Song of the Week, so Dohyon and the boys were overwhelmed when they won just a week after their debut. They took home a total of 11 trophies for the song "Flash" from five popular South Korean music shows, including MBC's "Show Champion," SBS' "Inkigayo," KBS' "Music Bank," and Mnet's "M Countdown." The song also peaked at No. 3 on Billboard's Hot 100 K-Pop Chart, and No. 15 on Billboard's World Digital Song Sales Chart.
The group's EP was awarded 2x platinum certification by the Korea Music Content Association (KMCA) for having sold more than 650,000 units in South Korea – it also sold around 57,000 units in Japan.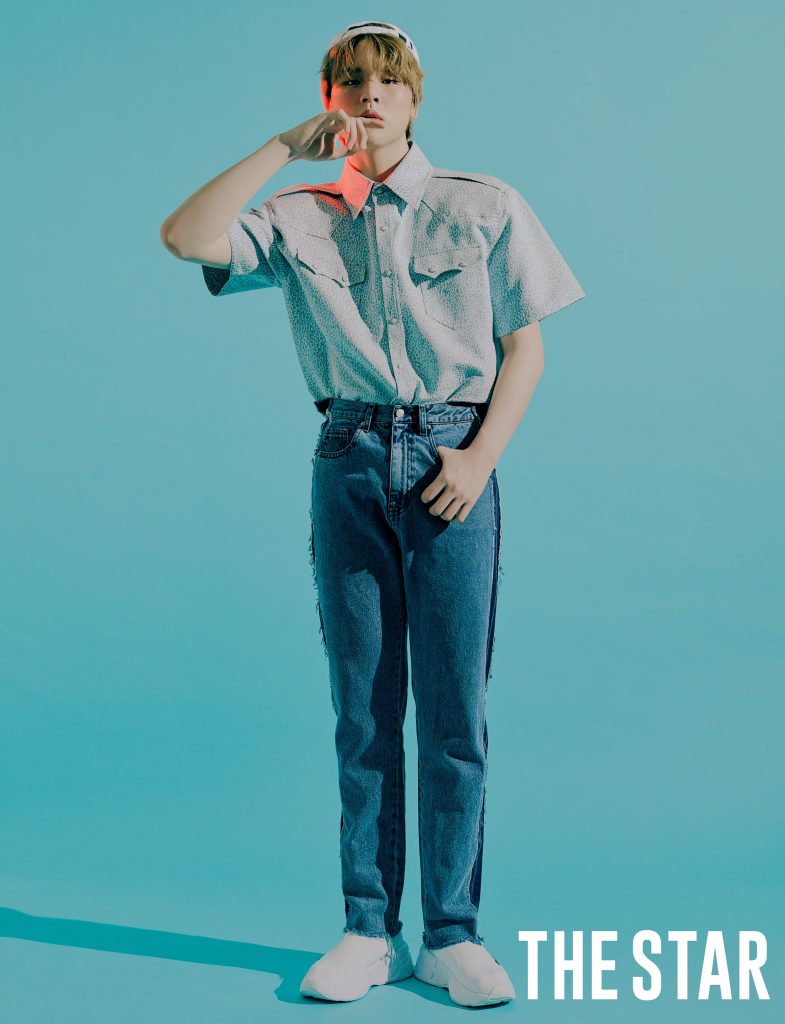 Vote Rigging Scandal
By the time X1 was awarded their 11th trophy, fans were worried that they may not see the group performing together again, because of the vote-rigging scandal that rocked the K-Pop industry. Prior to the group's debut, allegations were thrown at the production team of the show "Produce X 101," alleging manipulation of the voting results. Concerned viewers discovered an odd numerical pattern on the voting result of each of the trainees, and sued the producers of the show; on 5 November 2019, the producer, Ahn Joon-young was arrested by the South Korean police.
At one point, Kim Kwang Soo, CEO of MBK Entertainment, which is the parent company of Dohyun's talent agency, was called in for questioning by the prosecution about the survival series. There were reports that he had given instructions to his employees to use the 100,000 borrowed email accounts to vote for their trainees, Dohyun and Lee Han Gyul. After a thorough investigation, it was revealed that voting manipulation had occurred since Season 2 (2017) of the franchise series.
During interrogation, the producer confessed that he already had the list of the final 11 members who would debut even before the final results of the voting were taken. He took bribes from executives of some entertainment agencies with trainees competing in the reality TV series, by having his expensive bill paid each time he went to adult entertainment bars, as well as accepting cash. It was also reported that he and his cohorts from Starship Entertainment were caught trying to destroy pieces of evidence. Eventually, on 3 December 2019, eight people were indicted, and by 12 May 2020, they were all given prison sentences with corresponding hefty fines.
X1 Disbandment
The executives from the agencies of each of the 11 members discussed the future of the group – they agreed to a vote, but the result had to be unanimous for them to move forward from the scandal. Unfortunately, even if the boys wanted to continue with the original plan of promoting for two and a half years, the votes were not unanimous.
Not all of the agencies wanted to continue, since the boyband was formed in an unfair and underhanded manner. Some agencies wanted the boys to leave with a farewell project, but others felt it was the perfect time to end it. Half of the agencies were in a hurry to bury the whole thing and forget about it, which led to the immediate disbandment of the group.
On 6 January 2020, the group officially disbanded, and made history as one of the most successful rookie groups and also the quickest to ever break up in the K-Pop industry.
OneIt's Desperate Plea and Dohyon's Thank You Letter to the Fans
Amidst the outrage the public felt over the vote manipulation scandal, after it was announced that the group had decided to disband, X1's official fandom, OneIt, organized a campaign not to break-up the group, hiring moving trucks with LED screens flashing the words, "Rebranding X1" going around Seoul's busiest streets, in a desperate plea to the boys not to disband.
Dohyon handwrote a letter addressed to the fandom, thanking them for the support and love they received from the survival series to the group's debut. He posted it with a video of the moving truck and captioned it with, 'I went to the company today and I was really touched. The truck that ONEITs sent…made me feel the amount of love that we receive.' His fans loved the fact that he posted the video and that he heard their plea, however, it didn't change anything.
H&D Duo Debut
While Dohyon admittedly cried after the disbandment of X1, he never gave up on his K-Pop dreams, and continued to improve his skills and create music for future use. On 1 April 2020, he debuted again with his friend and label mate, Han Gyul, as a duo called H & D. Han Gyul placed seventh in "Produce X 101", and had also debuted as a member of X1, which was probably why the company decided they would have a shot at being a duo.
Maybe I'm crush on U =͟͟͞͞ ♡#남도현 #NAMDOHYON #BAE173 #도현 pic.twitter.com/CztywvZxPF

— ⚡또맹이⚡ (@ddomang2E) November 30, 2020
They released an extended play entitled "Soulmate" with 10 tracks, including double lead tracks such as "Good Night" and "Soul." Two versions of the physical album were made available to the fans – the black one is referred to as Soul and the blue one is Mate. It peaked at No. 3 on the Gaon Album Chart, and sold around 30,000 units.
They followed it up with the release of a special single album entitled "Umbrella", and it peaked at No. 12 on the Gaon Chart with more than 6,500 units sold. Dohyon was credited for being part of the creative process of the songs that were released.
BAE173 – New K-Pop Boyband
Teasers and press releases were out announcing that a new K-Pop boyband would debut in October of 2020. Apparently, Dohyon's duo was some sort of a sub-unit for their new nine-member group, BAE173, which stands for Before Anyone Else, and the numbers 1 and 73 refer to perfection and lucky numbers, respectively.
Debut trailers were out for each of the nine members, and the last one which was Dohyun's, was posted on 23 October 2020. He is the youngest among the proposed members.
Personal Life
DoHyon is not dating anyone right now; he s just 16 years old and his main focus is studying and training. It is also taboo for K-Pop artists to talk about dating and romantic relationships. Most of the talent agencies would include a no-dating policy in their contracts that would usually last for three to five years after debut. Even if they do date, everything about it is kept under wraps. If caught, most agencies would deny the rumor or the couple will break up after a few months due to busy schedules.
DoHyon is currently housed in an apartment provided by Pocketdol Studio, along with the other trainees from their company.
DoHyon's hobbies, favorites, rumors, and interesting facts
He is multilingual as he can read and speak Korean, Japanese and English.
To make life easier when he was in Denmark, he used his English name, Tony Nam.
Among all the nicknames Dohyon was given growing up, the ones that made a mark were "Weird Kid" and "Hamzzi" for hamster, as he apparently looks like one. These days, his friends would call him "Nam the 5 Meals", as he consistently eats five meals a day – breakfast, lunch, and three dinners. "Namudo" is a nickname he got from his Japanese fans. His peers would call him "Nam-zart," which is a combination of his name and Mozart.
Instead of spending more time playing video games, which is his hobby, he prefers to write music, play the piano, and tweak the Midi while rapping.
Dohyon might still have a baby face, but his hands are big.
Being a minor, his mom would continuously worry about his welfare. To assure his mom that he's okay, he takes a selfie and sends it to her every single day.
Like man kids his age, Dohyon doesn't like eating vegetables, particularly tomatoes. However, it is unusual for teens like him to not like soda beverages. He loves fried chicken and anything spicy.
Aside from playing the piano, he is also good with the flute, ukulele and guitar.
Dohyon's motto is similar to Nike's tagline – "Just Do It."
Appearance
Dohyon is 5ft 11ins (1.80m) tall, and weighs 135lbs (62kgs) with a lean body – he is still expected to grow a little bit more as he is only 16 years old. His shoe size is 10ins (280mm). He has black hair and dark brown eyes. Dohyon is no different from most K-Pop artists, and dyes his hair in different colors during promotional activities. He was seen sporting brown, blonde, gray, and auburn hair colors.
Net Worth
According to authoritative sources, Dohyon has an estimated net worth of close to $100,000 as of October 2020.