Lee Taeyong is a South Korean singer-songwriter, rapper and dancer, who rose to fame as the leader of the boyband NCT 127, a sub-unit of Neo Culture Technology (NCT), with platinum-certified albums such as "Regular-Irregular," "Neo Zone," and "We Are Superhuman." In 2019 he released his first solo track, "Long Flight," for an SM Station Project. He joined other popular idols from his label SM Entertainment's established boybands, and was launched as Super M, dubbed as the "Avengers of K-Pop," for US and global domination. Their self-titled debut extended play (EP) in 2019, and studio album "Super One" in 2020, entered the Billboard 200 Chart at No.1 and No.2, respectively. Taeyong had over 30 songs credited to his name.
Just a simple reminder that article is created and owned only by kpopwiki.org. Article cannot be re-published in any other pages or documents. Copyright is protected by DMCA. All found copies will be reported.
Original source: https://kpopwiki.org/lee-taeyong-nct-age-height-scandal-wiki-profile-2021/
Early life and family
Lee Taeyong was born on 1 July 1995, in Seoul, South Korea. He has a sister who is seven years older than him, and has already married.
Educational background
He attended Seoul Chungryong Elementary School and Nam-Seoul Middle School, then went to Sungbo High School before transferring to the School of Performing Arts Seoul, from which he matriculated with a Major in Practical Music.
Career
First steps
When Taeyong was in high school, he was approached by a casting agent from SM Entertainment, the biggest entertainment company in South Korea. Although he only sang the national anthem and did some popping for his audition, the company saw his potential and signed him up in 2012 for their Artist Development System to begin his training. He did it first for a sense of achievement, but became more passionate as he enjoyed dancing, rapping and singing; he said that was the first time he had set a goal in his life.
Taeyong was among the first to be introduced to the public as a member of SM Rookies, the company's pre-debut team, in December 2013. It gave him the opportunity to participate in the concert production called the "Rookies Show", held at the SMTown Theatre, in which he learned professional stage performance skills. He took part in a few Rookie Station videos, and released the solo track, "Open the Door" in July 2014. Taeyong was featured in Red Velvet's second digital single, "Be Natural" for the rap verse released in October 2014.
After training for three and a half years, he made his debut with Doyoung, Jaehyun, Mark, Taeil, and Ten in April 2016 through NCT's first sub-unit called NCT U (United). This unit had no fixed members, as they varied depending on who would best fit the concept of the song.
"The 7th Sense" was their first digital single released on the 9th of April, but it only reached No.111 on South Korea's Gaon Digital Chart with 48,000 downloads, although peaking at No.2 on Billboard's World Digital Song Sales chart.
The second sub-unit, NCT 127, was launched in July 2016 with Taeyong as its leader, main rapper, main dancer, sub-vocalist and center. Interestingly, his dance teacher once thought him to be hopeless at dancing, but he ended up as one of the main dancers of the group, and even helped create the choreography of some of their songs. Joining him initially were six members (Haechan, Jaehyun, Mark, Taeil, Winwin, and Yuta) based in Seoul, as 127 refers to its longitude co-ordinate. As their leader, he took his responsibility seriously, and constantly nagged at them as he strived for perfection in their performances.
NCT 2020
'RESONANCE'#NCT2020#NCT #RESONANCE#NCT_RESONANCE#NCT127 #NCTDREAM #WayV pic.twitter.com/lYyOzfFT0O

— NCT (@NCTsmtown) November 29, 2020
He also helped settle small everyday problems within the group to ensure harmony and order, but when it comes to the important stuff, he'd talk about it with management.
Their self-titled EP debuted at No.2 then claimed the top spot on the Gaon Album Chart in its third week, with over 60,000 copies sold; it had cumulative sales of more than 115,000. It reached No.2 on Billboard's World Albums Chart, and No.22 on the Heatseekers Albums Chart. It consisted of seven tracks including songs Taeyong co-wrote such as "Once Again," "Mad City," and the lead track, "Fire Truck," which had 30,000 downloads in Korea and 3,000 in the US, as it peaked at No.2 on Billboard's World Digital Song Sales chart.
Further success
They topped Billboard's World Albums Chart for the first time with their second EP, "Limitless," released in January 2017 – four of its tracks were co-written by Taeyong. Doyoung and Johnny were introduced as new members of NCT 127 in this EP.
"Cherry Bomb," their third EP released in June 2017, had cumulative sales of 170,000 copies in Korea. Taeyong co-wrote six of the seven tracks including the title track, which reached No.47 on the Gaon Digital Chart with over 70,000 downloads that month. It was No.3 on Billboard's World Digital Song Sales chart, and No.17 on Billboard Critics' Picks of 20 Best K-Pop Songs of 2017. It was their first single to win the No.1 Song of the Week on a music show, which was an indication of their rising popularity in the country.
The whole group of NCT had 18 members when they released their first studio album, "Empathy" in March 2018.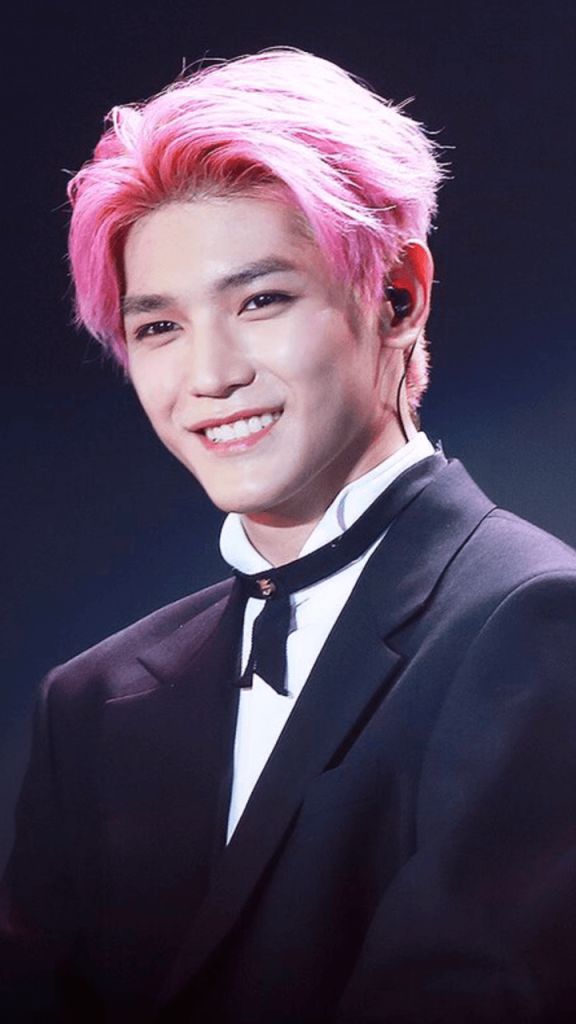 With over 330,000 copies sold that year, it earned a platinum certification from the Korea Music Content Association (KMCA), 12 of the 14 tracks were previously released by various sub-units; the two new ones were "Touch," which was recorded by NCT 127 for this NCT2018 project, and the lead single, "Black on Black," the only song in which all members participated either as main vocals or background vocals – Taeyong co-wrote the latter.
NCT 127 officially became a 10-member boyband with the addition of Jungwoo to the sub-unit. "Regular-Irregular" was NCT 127's first studio album released in October 2018, and which topped the Gaon Album Chart with 290,000 copies sold that year, and was certified platinum by the KMCA. It entered four Billboard charts, peaking at No.2 on World Albums, No.5 on Independent Albums, No.23 on Top Album Sales, and No.86 on Billboard 200.
Taeyong participated in the songwriting process of five tracks, including the lead single "Regular," which had 3,000 downloads in the US and reached No.2 on Billboard's World Digital Song Sales chart.
Taeyong and the boys had various promotional activities in the US in 2018 including appearing on the "Jimmy Kimmel Live" to perform the English versions of "Regular" and their signature song, "Cherry Bomb." They also performed at Mickey's 90th Spectacular Television Special on ABC. The album was repackaged as "Regulate" and its lead track, "Simon Says" topped Billboard's World Digital Song Sales chart.
They signed with Capitol Music Group in April 2019, then promoted their fourth EP on "Good Morning America," "Strahan and Sara," and "The Late, Late Show with James Corden."
"We Are Superhuman" was the fourth EP of Taeyong's unit released in May 2019; it was certified platinum by the KMCA as it had cumulative sales of 300,000 in South Korea. It topped Billboard's World Albums Chart and Independent Albums Chart with 25,000 copies sold in the US. This was their second entry onto Billboard 200, and peaked at No.11. Pop Crush included it on their list of Best Albums of 2019.
Taeyong and his unit performed at the MTV Europe Music Awards in Spain, Macy's Thanksgiving Day Parade, and the "Today" show in 2019.
"Neo Zone" was their second studio album released in March 2020, and it claimed the top spot on the Gaon Album Chart with cumulative sales of over 880,000 copies in Korea, which earned 3x platinum certification from the KMCA.
It also topped Billboard's World Albums Chart, and reached No.5 on Billboard 200 with 196,000 copies sold in the US. It was re-issued in May 2020 as "Neo Zone: The Final Round," and was certified 2x platinum by the KMCA, with over 600,000 copies sold.
The NCT group reunited in 2020 with 23 members, when they released their second studio album "Resonance Pt.1" in October. With 1.4 million copies sold in Korea, it was certified Million by the KMCA; around 40,000 copies were sold in the US, and the album made it in four Billboard charts such as the World Albums at No.1, Top Heatseekers at No.5, Independent Albums at No.1, and Billboard 200 at No.6. In November, "Resonance Pt.2" was released, and it was also certified Million by the KMCA as it sold 1.2 million copies.
Debut as Super M
SM Entertainment collaborated with Capitol Records and launched Super M.
NCT – The 2nd Album RESONANCE Pt.2#XIAOJUN #TAEYONG#NCT #RESONANCE#RESONANCE_Pt2#NCT_RESONANCE pic.twitter.com/4h3V9D37Xj

— NCT (@NCTsmtown) November 24, 2020
It was referred to as the Avengers of K-Pop, as the seven members came from popular boybands – Taeyong and Mark (NCT 127), Lucas and Ten (WayV), Kai and Baekhyun (EXO), and Taemin (Shinee).
Their self-titled EP released in October 2019, charted at No.3 on Gaon with 170,000 copies sold in Korea. It entered Billboard 200 at No.1 with 228,000 copies sold in the US, consisting of seven tracks including the lead song "Joppin," which reached No.1 on Billboard's World Digital Song Sales chart, and the fifth track "No Manners," which Taeyong co-wrote. They made their first TV show appearance in the US on "The Ellen DeGeneres Show."
"Super One" was Taeyong and the super group's first studio album, released in September 2020.
The 15-track album was certified 2x platinum by the KMCA as it sold more than half a million copies in Korea; it also sold 108,000 copies in the US, and peaked at No.2 on Billboard's World Albums chart. Taeyong was one of the lyricists on the ninth track, "Together at Home."
Solo activities and collaborations
Taeyong collaborated with Hitchhiker on "Around" and Yoo Youngjin on "Cure" for SM Station Season Two. "Long Flight" was his solo track, released in July 2019 for SM Station Season Three, and it reached No.6 on Billboard's World Digital Song Sales chart.
He also sang soundtracks of TV series including "Stay in My Life" with Doyoung and Taeil of NCT for the coming-of-age series "School 2017," and "Love del Luna" with Punch for the romantic comedy series "Hotel del Luna" in 2019.
Personal life
Taeyong is 25 and known to be single. He is interested in dating someone who can lead and teach him.
He was once rumored to be dating label mate Yeri of Red Velvet in 2018, but it was only some fans who interpreted what they see on the idols' posts on social media and interactions to fit their claims.
Taeyong has his own room in the dormitory he shared with other members of his group, which was provided by his label.
Hobbies, favorites, rumors, and interesting facts
He was given the nickname TY by an SM producer, and Tyong by his friends.
Taeyong spends his leisure time at home watching Studio Ghibli movies, listening to music, and playing computer games.
Favorites: eight (number), melon (fruit) green tea (ice cream flavor), strawberry macaroon (snack), yogurt smoothie (drink), kalguksu or knife-cut noodle soup (food), pink (color), Drake (artist), snapback hat and headsets (accessories)
He washes his clothes separately from the other members as he has slight mysophobia, an irrational fear of germs and contamination.
Shopping is his way of relieving stress.
He started learning to play the ukulele in 2019.
He is the NCT member with the lowest alcohol tolerance, as he cries after just one drink, then falls asleep after the second one.
Since 2016, Taeyong has been sending donations to All Love School to support underprivileged students. He also shared his talent for the benefit of the school, Gangnam's senior citizen welfare, and Suseo social welfare center.
Scamming controversy
While he was still part of SM Rookies in 2014, some netizens (online users) posted comments about Taeyong running a scam online when he in middle school. He allegedly charged unreasonable prices and sent wrong or damaged items to buyers, then cursed those who wanted a refund. SM Entertainment apologized on behalf of Taeyong when the issue came to light, and said, 'he was deeply reflecting on his wrong behavior in the past.' In an interview in 2016, he talked of having done things when he was young that he regretted and was embarrassed about. He said he was very immature at that time, and apologized to those whom he had hurt. He wanted to do better to be honorable in front of the members who trusted him.
Bullying scandal
In September 2019, a former classmate of Taeyong accused the idol of being a bully in 2009 when he was in eighth grade, especially to an overweight schoolmate as he left a comment on a class blog, 'Wow. There's 10 people here, but it looks like there are 13.' He met the victim in October 2019 to personally apologize for his behavior, and provided compensation.
However, in June 2020, the informant posted on online communities about Taeyong being insincere with his apology according to the victim, and even showed chat logs as proof. As a result, some fans wanted him to leave the group. However, it was revealed that the informant photo-shopped the posts supposedly made by the victim. SM Entertainment initially didn't do anything upon the request of the idol, but they later issued a statement on taking legal action against malicious posts about Taeyong. There were other rumors of bullying incidents in class, but the one involving self-harm was false. When his agency investigated the matter, there was no record of Taeyong's involvement according to the school, other classmates, and his parents.
Appearance
Taeyong is 5ft 7ins (1.74m) tall and weighs around 130lbs (59kgs) with a lean build. He has black hair and dark brown eyes. His shoe size is 265mm.
Net worth
Taeyong has an estimated net worth of $2.5 million as of March 2021, according to sources.