Lee Jeno is a South Korean rapper and singer, dancer and songwriter, who became famous when he debuted as a member of the NCT (Neo Culture Technology) subunit, NCT Dream, under SM Entertainment.
Just a simple reminder that article is created and owned only by kpopwiki.org. Article cannot be re-published in any other pages or documents. Copyright is protected by DMCA. All found copies will be reported.
Original source: https://kpopwiki.org/lee-jeno-nct-age-height-appearance-untold-relationships/
Early life and family
Lee Jeno was born on 23 April 2000, in Incheon, South Korea. All that is revealed about his family is that he has an older sister.
Education background
He graduated from Hyunsan Middle School – his favorite subjects were science and history, while his least favorite was Mathematics; he was also on the track team. He then attended the School of Performing Arts (SOPA) in Practical Dance, only to drop out to focus on his career.
Career
First steps
Jeno started as a commercial model at the age of five. He was cast in a minor role in the 2006 romantic drama film, "Love Me Not," starring Kim Joo Hyuk and Moon Geun Young.
He was officially announced as part of SM Rookies on 2 December 2013, a pre-debut team under SM Entertainment that has acquired its own fan base as they participated in various promotions, including the "Rookies Show" held at SM Town Theatre. In this way, they learned and honed their skills in performing on stage even before they officially debut. In 2015, Jeno also became one of the Mouseketeers in "The Mickey Mouse Club", on Disney Channel Korea.
NCT Dream Debut
NCT is a boy group concept that was created by SM Entertainment, with no limit to the number of members that they could have – currently there are 21 of them. Several sub-units were created too, such as NCT U (United), NCT WayV, NCT 127, and NCT Dream with each one having its own concept.
It was on 18 August 2016 when NCT Dream was announced as the third sub-unit of NCT, with the members introduced in the succeeding days in a teaser video for their upcoming debut single. The sub-unit consists of seven members who are in their teens, with Jeno as the lead rapper, lead dancer, sub-vocalist, and the visual of the group. Chenle, Haechan, and Renjun are the main vocalists; Mark is the main rapper, main dancer, sub-vocalist and face of the group.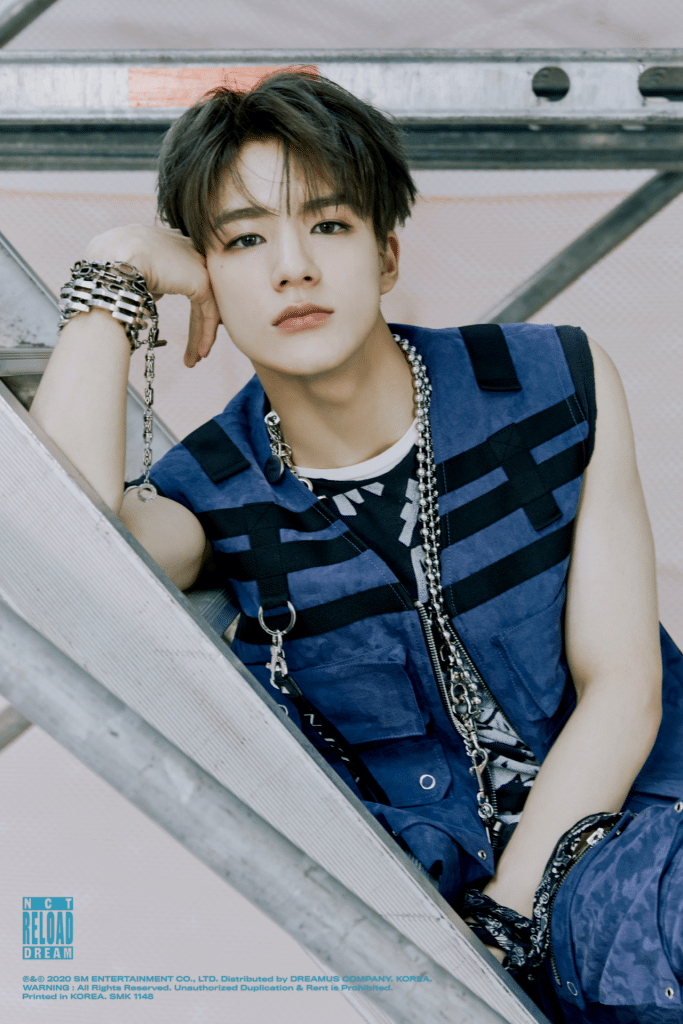 Jisung is the main dancer, sub vocalist, and sub rapper; and Jaemin is the lead dancer, sub-vocalist, sub-rapper, and visual. When they reach the Korean age of 20, they graduate and leave the group. Note that in South Korea, people are considered one year old at birth.
The single "Chewing Gum" that was released on 24 August made it to the Billboard World Digital Song Sales chart at No.2, as well as the Spotify Viral 50 chart at No. 23. They released a series of music videos for this one, such as the Korean version that has accumulated 50 million views, the Mandarin version with almost four million views, and the Hoverboard Performance video with over seven million views. Their debut stage appearance was on Mnet's "M Countdown", of which Jeno actually became a guest co-host for two weeks in September.
Further success
On 9 February 2020, they released their single album entitled "The First", which contains five tracks including two versions of "Chewing Gum" that were previously released; "Dunk Shot," which was a cover of the 1993 hit song of Lee Seung-hwan, and the title track, "My First and Last," as well as its Mandarin version. The album topped the weekly Gaon Album Chart. They performed in various music shows for their album promotions, and were in first place for three consecutive weeks on SBS MTV's "The Show", the first NCT unit to have a music show win.
NCT Dream was appointed as the official ambassador for the 2017 FIFA U-20 World Cup, and performed that year's official theme song entitled "Trigger the Fever" at the opening ceremony.
On 17 August, they released their first extended play (EP), "We Young," with six tracks including "Walk You Home," "La La Love," and the lead single "We Young", plus its Chinese version, reaching No.3 on the Billboard World Album Chart. On 15 December they released their Christmas single, "Joy," for the digital music project called SM Station of their record label.
The 21 members of NCT all come together for the NCT 2018 project in which documentary videos were released online, as well as "NCT 2018: Empathy", which is the group's first full-length album. It has 14 tracks including NCT Dream's "Go," NCT 127's "Touch," "NCT 2018's "Black on Black," and the rest are from NCT U, with collaborations with various members. It received platinum certification from KMCA (Korea Music Content Association) for reaching 250,000 certified unit sales.
In September, Jeno's sub-unit released their second EP entitled "We Go Up," which has six tracks, of which he co-wrote the one entitled, "Dear Dream." It charted well on Billboard's World Albums Chart at No.5, and Billboard's Heatseekers Album at No.7. It also topped 15 country's iTunes Album Chart. For the SM Station project, they released the single "Candle Light."
The sub-unit was recognized as one of the 25 Most Influential Teens of 2018 by Time Magazine, and were the only Asians who made it onto the list of "21 Under 21: Music's Next Generation" by Billboard that year.
Jeno along with Jisung and Jaemin went to Malaysia in March 2019 for the "K-Wave and Halal Show," a two-day event celebrating the friendship between South Korea and Malaysia. The three members didn't perform, but held a fan‑signing event for 100 fans after the opening ceremony.
They also had the chance to meet as well as take a selfie with their President Moon Jae In and the First Lady Kim Jung Sook, who graced the event.
They collaborated with the English singer, HRVY, for the single "Don't Need Your Love," released in June 2019 for the SM Station project. A month after that, they released the single "Fireflies," as the World Scout Foundation's first global ambassadors to fund Scouting programs of the foundation using the proceeds of the sale. At the 24th World Scout Jamboree held in West Virginia, US, they performed five songs including "Fireflies" for thousands of Scouts from around the world who attended the opening day on July 23. They also donned Boy Scout uniforms as seen in photos uploaded on social media at that time.
With NCT Dream down to six members after Mark graduated in December 2018, they released the third EP entitled "We Boom" with six tracks, four of which were co-written by Jeno, digitally on 26 July, and physically on 29 July. It was the group's best-selling album in 2019, as it topped the Gaon Album Chart, and received platinum certification from KMCA. It was No.1 on the iTunes Album Chart in 27 countries, and on the QQ Music Chart in China. It was also received well in the US as it debuted at No.7 on Billboard's World Albums Chart, and made the sub-unit No.3 on Billboard Social 50 Chart. They performed the lead single, "Boom," on several music shows and won first place twice on SBS's MTV "The Show", and once on Mnet's "M Countdown."
With the commercial success of the EP released that year, the sub-unit became one of the recipients of the Bonsang Awards at both the 34th Golden Disc Awards and 29th Seoul Music Awards. The Bonsang Award (Main Prize) is said to be given to the top 10 or 12 artists based on their album sales, online votes, and judges' votes. They also made it on Billboard's list of "21 Under 21: Music's Next Generation" for the second time.
They held their first solo concert tour, "The Dream Show," starting on 16-17 November 2019 in Seoul followed by major cities in Asia such as Japan, Thailand, Indonesia, and the Philippines. However, some concert dates were canceled due to the quarantine restrictions brought about by the COVID-19 pandemic.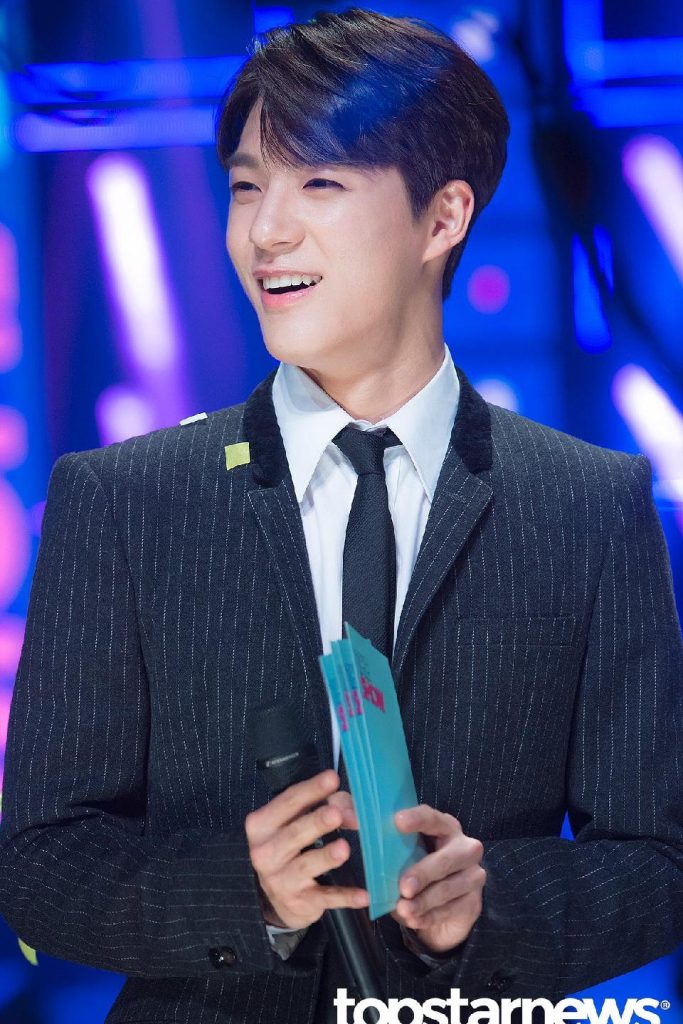 NCT Dream released the album "The Dream" on 22 January 2020, which is a compilation of previously released singles in the Korean language exclusive for the Japanese fans, and it topped the daily and weekly Oricon Albums Chart. It is quite a big deal, as K-Pop artists usually record their songs in Japanese when they release an album onto the Japanese market.
Their fourth EP, "Reload," released on 29 April, had five tracks including the lead single, "Ridin," and over half a million units pre-ordered. It topped the Gaon Album Chart, and the iTunes Album Chart in 49 countries, as well as being certified double platinum by KMCA. It was als No.7 on Billboard's World Albums Chart with the group topping the Billboard's Emerging Artists Chart. It also did well on the Oricon Albums Chart, as it reached No.2, and was No.1 on the Chinese QQ Music Chart.
SM Entertainment announced in April that NCT Dream's graduation system has been abolished, and that Mark would rejoin the sub-unit after the album promotions for "Reload", as it becomes a fixed group that would show various concepts.
➶➶➶➶➶𝟟 𝕕𝕒𝕪𝕤 𝕔𝕙𝕒𝕝𝕝𝕖𝕟𝕘𝕖➷➷➷➷➷

▌│█║▌║▌║ 🎀 𝒹𝒶𝓎 𝟤 🎀 ║▌║▌║█│▌

ℚ: 𝕎𝕙𝕠'𝕤 𝕥𝕙𝕖 𝕗𝕚𝕣𝕤𝕥 𝕞𝕖𝕞𝕓𝕖𝕣 𝕪𝕠𝕦 𝕜𝕟𝕠𝕨 𝕗𝕣𝕠𝕞 #ℕℂ𝕋𝔻ℝ𝔼𝔸𝕄

𝔸: 𝕃𝕖𝕖 𝕁𝕖𝕟𝕠 #𝕃𝔼𝔼𝕁𝔼ℕ𝕆
#7ᴅᴀʏꜱ_ᴅʀᴇᴀᴍ_ᴄʜᴀʟʟᴇɴɢᴇ pic.twitter.com/wmGd6QVqGN

— moty↺ (@softygrass) August 18, 2020
They held a live online concert on 10 May entitled "NCT Dream: Beyond The Dream Show," which was organized by SM Entertainment and Naver as part of their "Beyond Live" online concert series.
Personal life
Jeno is 20 years old and currently single. As he is a member of a K-Pop boy group, it is unlikely that one would find any news of him dating or seeing anyone – a no-dating clause in effect from three to five years after debut is usually included in the contract, as management wants their artists to focus on their career, and to avoid being involved in a scandal that could affect their group, endorsements, and brand ranking. In South Korea, it is considered a scandal if an idol member is caught dating; he could lose some or most of his fans, and his girlfriend may well receive hate from possessive fans. The K-Pop artist would continue to keep his dating life private even if he or she is no longer restricted by the dating ban, to protect not just his career but also his partner.
Hobbies, favorites, rumors, and interesting facts
Lee has a foreign-sounding name, so initially Korean fans thought that it's only his stage name and not his real one.
When his name is spelled using the Chinese characters, it means "king" and "strength," which fans find to be quite apt as they describe him as having king-like visuals and powerful muscles.
With some Koreans prone to writing without spaces in between words on social media, sentences that have his name brought confusion to some fans. When his photo was posted, a netizen asked who he was and a fan answered, 'It's Jeno,' which was mistaken for 'my slave' because of the way it's written in hangul (Korean alphabet), while the sentence 'It's time to play now' was misread as 'Lee Jeno is a beggar.'
He learned how to do acrobatics for his unit's reality "The Dream Show Challenge."
Favorites: Cherry Blossom flower, minty scent, windy weather, winter season, the colors blue and black.
He is allergic to cats, for some reason owns three of them named "Seol," "Nal" and "Bongshik." One of them was a stray cat that he saw on his way home and two are adopted.
His favorite shows include the Japanese anime "Naruto;" the South Korean variety show, "Infinity Challenge;" and the horror drama series, "Who Are You?"
He can play the guitar.
He is rumored to be dating Itzy's Lia, although no photos of them together were posted on social media. Netizens said it might just be a case of some fans shipping the two, as there are fan-made videos of them uploaded onto YouTube.
Appearance
Lee is 5ft 10ins (1.77m) tall, weighs 128lbs (58kgs), and has a slim build. He has black hair and dark brown eyes, but his hair color changes depending on the concept of their album promotions. His shoe size is 8.5 inches (265mm).
Net worth
Jeno has an estimated net worth of $1 million as of August 2020, according to sources.