Seolhyun is a South Korean singer, dancer, model and actress, who was first noticed when she debuted as a member of the Korean Pop (K-Pop) girl group AOA, or Ace of Angels. She later became more popular when she started making movies such as "Gangnam Blues," "Memoir of a Murderer," and "The Great Battle."
Just a simple reminder that article is created and owned only by kpopwiki.org. Article cannot be re-published in any other pages or documents. Copyright is protected by DMCA. All found copies will be reported.
Original source: https://kpopwiki.org/kim-seolhyun-aoa-height-body-age-plastic-surgery-bio/
Early Life and Family
Kim Seolhyun was born on 3 January 1995, in Bucheon, Gyeonggi, South Korea. She was raised by her parents in her hometown with her older sister, Joo-hyun, and only transferred to Seoul when she decided to pursue her childhood dream of a singing career. She was a member of a band in school, where she also played the keyboards.
Educational Background
She attended the Kachiui Elementary School, Sungkok Middle School, and matriculated from Gyeonggi Arts High School.
Career
At 16 years old, Seolhyun was already modeling school uniforms, and was encouraged by her teacher to join the 8th Smart Model Contest. She took home the grand prize and was scouted by an executive from FNC Entertainment, home to several K-Pop artists including F.T. Island and CNBLUE. She immediately started her training in singing, dancing and acting, and soon afterwards she was featured in F.T. Island's music video for the song "Severely."
First Steps – Debut Year (2012)
After two years of training, Seolhyun was included in FNC Entertainment's launch of the girl group AOA, which stands for Ace of Angels, along with Choa, Jimin, Mina, Youkyung, Yuna, Chanmi, and Hyejeong. On 30 July 2012, the eight-member group debuted with the song "Elvis," included in their single album "Angel's Story." Initially, AOA came out with two concepts and two sub-units – one performed as a band with only five members, and the second performed as a song‑and‑dance group just like any regular K-Pop group, with seven girls except Youkyung.
Seolhyun was first considered to play the keyboards, but the management decided to let her focus on the second unit as the main center of the group, due to her impressive visuals.
They had a grand live debut showcase in AX Korea, and also did flash mob events in a few strategic areas in Seoul, along with 50 selected fans dressed in AOA T-shirts with wings on their shoulders performing "Elvis." On 9 August 2012, Seolhyun and the girls made their TV debut performance on the popular cable music show "M Countdown." While the single album peaked at No.8 on the South Korean Gaon Chart and sold around 45,000 units digitally, and 3,000 physically, it was still considered a weak debut as compared to other rookies.
After a month, AOA released another single album, "Wannabe," with "Get Out" as its lead single, and adapted a concept of popular female movie heroines to create more hype for the group. Seolhyun dressed up as Juliet from Shakespeare's tragic love story, "Romeo and Juliet," and it worked, as sales increased to 54,000 for its digital version, and 4,500 for its physical version.
Mainstream Success with Million-Seller Singles, Nominations, and Awards (2014-16)
The group's first taste of mainstream success was with the release of the fifth single album entitled "Miniskirt" in 2014. It consisted of three songs, and the title track gave Seolhyn and the girls their first million-seller single, with digital sales of over 1.3 million copies and physical sales of more than 14,500.
For the next couple of years AOA continued to soar high, with three more million-seller digital singles, such as "Short Hair (2014)" with 1.2 million, "Like a Cat (2014)" with 1.3 million, and "Heart Attack (2015)" with 1.7 million.
Music insiders regard 2014 to 2016 as AOA's most successful years, with several nominations from major award-giving bodies in South Korea. However, the competition was quite tough and the girls were only able to take home a few awards such as the World Rookie of the Year in 2016 from Gaon Chart Music Awards, and the Digital Bonsang Awards in 2015 and 2016 from Golden Disc Awards for the songs, "Miniskirt" and "Heart Attack."
AOA became a five-member group
The girls continued to release more singles, EPs and albums each year. While the sales were not bad, they started to dwindle. Due to contract expiration, some members decided not to renew their contracts and left the company, including Youkyung who left in October of 2016, Choa in July of 2017, and Mina in April of 2019. So AOA became a five-member group, and in 2019 participated in the reality TV competition series "Queendom." They competed against five other K-Pop artists to somehow regain their popularity as a group, but only landed in fourth place in the final round.
As a TV Actress (2015 -2019)
In breaks from her singing career, Seolhyun was launched as an actress by her label. As early as 2012, she took on a minor role in the popular television drama series "My Daughter Seo‑young." The following year, she was included in the main cast of the daily TV drama "Ugly Alert."
from this to this

slay q u e e n ✨ #seolhyun #설현 #AOA pic.twitter.com/uDAKSm7SaU

— spazzy (@seolhyunloopz) September 8, 2020
They were perfect start-up drama vehicles for Seolhyun, as she was still navigating her way in the world of TV acting.
Due to her busy schedule as a K-Pop idol performing locally and internationally, it took her another four years before she agreed to be a part of another TV drama series, in 2019 taking on a role in the epic period drama series "My Country: The New Age," along with Jang Hyuk, Yang Se Jong, and Woo Do Hwan. It consisted of 16 episodes and was originally aired at the JTBC network, and was later picked up by Netflix to reach an international audience.
As a Movie Actress (2015 – 2019)
Her first taste of success in acting was in 2015, when she took on the role of a tomboyish girl with unpretentious and unaffected character in KBS' "Brave Family", from which she gained more love from the fans. It was followed by another TV drama series, "Orange Marmalade," aired in the same year.
Some fans found her acting uncomfortable at times, but she was a quick learner, and her popularity soared. Her movie acting debut was the action-noir "Gangnam Blues," with popular South Korean actors Kim Rae Won and Lee Min Ho. Seolhyun's inclusion in the movie was a surprise to many, due to her K-Pop idol status, and the fact that she was still a newbie in acting at that time. However, the director insisted that he found Seolhyun perfect for the character, and in totality thought that she was more suited as an actress rather than a singer. The movie topped the box-office during its first day, and passed the million admissions mark after five days.
Seolhyun has a very short filmography, but has a knack for choosing to be part of memorable movies with significant roles. These movies turned out to be box-office hits that gave a major boost to her popularity, as well as positive reviews of her acting abilities.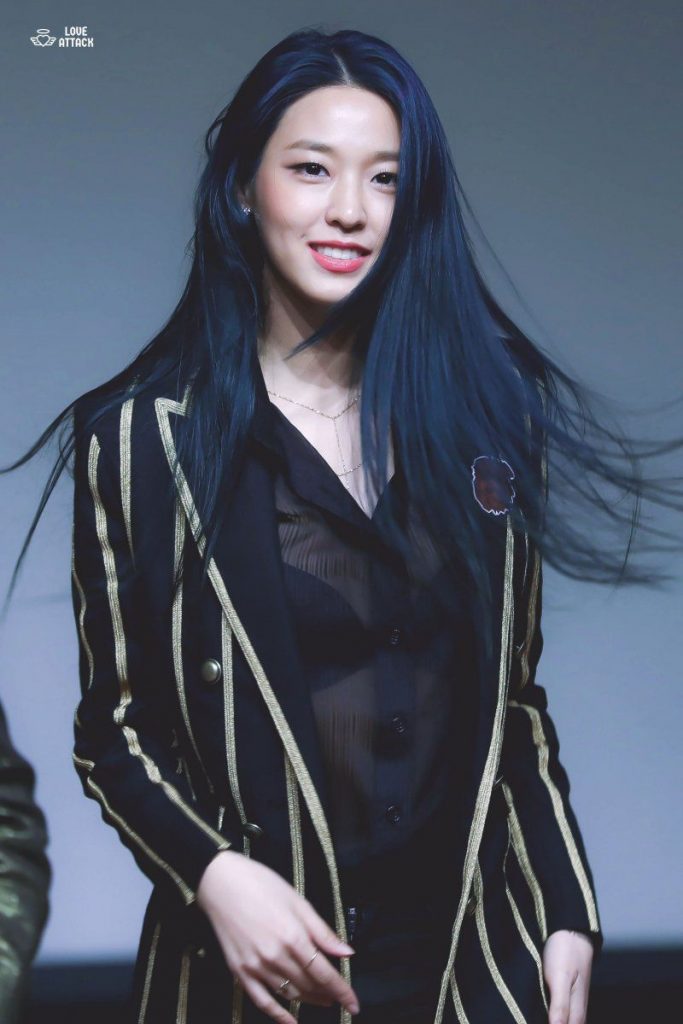 In 2017, she played the character Kim Eun Hee, the only daughter of a retired serial killer battling Alzheimer's disease, in the movie "Memoir of a Murderer." She takes care of her father, Kim Byeong Soo, played by Sol Kyung Gu, while another serial killer goes after them. It topped the box-office with gross sales of $19.5 million, with over 2 million theater admissions.
After a year, Seolhyun took on the role of Baek Ha, the younger sister of the main lead in the historical movie "The Great Battle," with popular actors Jo In Sung and Nam Joo Hyuk, directed by Kim Kwang Sik. It was about how a Korean general defended against the siege of a fortress by 500,000 Chinese invaders during an 88-day battle. The movie spent $19.2 million to in the making, and grossed about $41.5 million from having 5.4 million theater admissions.
As an Endorser
From the time she won the uniform modeling contest to her present status, Seolhyun has always been acknowledged to be an effective endorser.
Her label realized this ability early in her career, as they used her as the center and face of her group during promotions. Her beautiful face and perfect S-line body figure have attracted many companies to use her as a product endorser.
Government agencies have chosen her to help promote national events. Seolhyun was picked to be the goodwill ambassador for special promotions including "Voter Awareness" for the national elections in 2016, and "Visit Korea Year" from 2016 to 2018.
She was regarded as one of the commercial queens in the K-Pop scene, with a total of 15 commercials in one year during that time. One of her most famous endorsements was for SK Telecom, in which her full body cut-outs were displayed in every store in South Korea. It was so popular that her cut-outs were stolen and sold online by fans, that led her to be chosen as the Model of the Year by the TVCF Advertisements Awards in 2015.
Through the years, Seolhyun has one of the most diverse product endorsements among her K‑Pop idol peers, that have included Ellesee in 2016 (sports brand), GMarket (e-commerce website) in 2017, "Pirates of the Caribbean: Tides of War" (mobile game) in 2018, and Chapagetti (Korean noodles) in 2018-2020. Her brand reputation efficiency also includes high-end brands such as Gucci and Coach.  Recently, despite the onslaught of attacks due to the bullying controversy in AOA by another member, she continues to receive endorsement deals this 2020, including with Nike Air Max.
AOA Bullying Scandal and Current Activities
In 2020, a bullying scandal shook the K-Pop scene, with former AOA member Mina's revelation that she was bullied by their group leader, Jimin, for many years. Due to pressure from the fans, Jimin decided to leave the group and quit the entertainment industry. Mina has been receiving treatment for depression.
Seolhyun is currently filming a new drama series, "Day and Night," and some K-Pop fans are requesting the producers to remove her from the cast due to the controversy.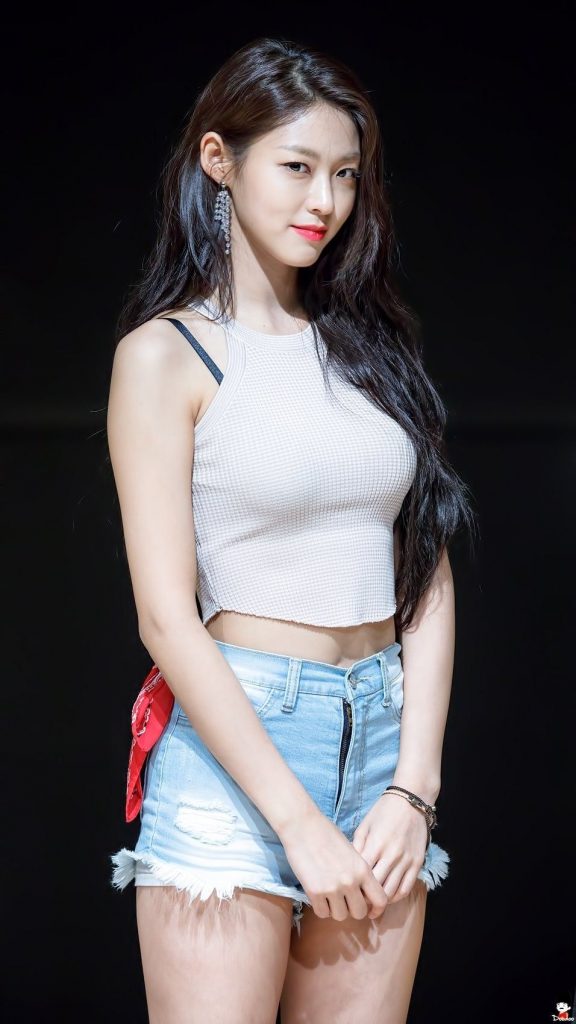 However, the producers of the drama announced that they will proceed as planned – it's scheduled to be aired on 30 November 2020.
Personal Life
Seolhyun is officially single, as there are no reports of her dating anyone recently. It is quite rare for K-Pop artists to admit they are in a relationship even after getting past the dating ban imposed on them by their agencies for the first three to five years after debut. However, it is a different matter when a news agency reveals your hidden relationship.
In 2016, Seolhyun made headlines when Korean Dispatch, a news agency in South Korea, announced they were able to capture photos of her and Zico, the leader of the K-Pop boyband Block B, dating secretly multiple times. She concealed her appearance by using a facial mask and baseball cap each time she met him. Dispatch also revealed that they saw them either hanging out in Zico's house or going to the Han River. As expected, the revelation was a huge deal, and fans had mixed reactions.
Their respective agencies both confirmed that the two are indeed dating, however, the pressure of dating publicly took its toll, and after six months both of their agencies announced that the two had broken-up.
When a K-Pop celebrity couple has been revealed, it is a normal occurrence that agencies of both parties will issue a denial or confirmation. If confirmed, expect a press release to be issued after a few months that the couple parted ways due to busy schedules; whether it's true or not, no one knows. Seolhyun said during an interview that when the dating news broke, she initially felt fear, but was able to overcome it since she believed there was nothing wrong with it. She also said, 'I do feel a degree of anxiety, but I don't think it's the end. My life isn't over.' After a year, there were rumors that Seolhyun and Zico had reconciled, but it was quickly denied by Zico telling everyone to stop promoting fake news.
She left the company dorm right after ChoA left the group, and is currently living with her older sister in an apartment.
Hobbies, favorites, rumors, and interesting facts
She used to wear braces to straighten her teeth.
Her ideal type is someone who has a kind and pretty smile, like actors Song Joong Ki and Chris Hemsworth.
Some fans thought she had plastic surgery, but childhood photos reveal that she has the same physical features as a child.
During regular weight assessment in the past, she was scolded for lying that she just consumed cabbage and pumpkin when her weight increased, but in truth she ate fattening snacks and pastries.
Her favorite sport is swimming.
Appearance
Seolhyun is 5ft 6ins (1.68m) tall, weighs around 105lbs (48kgs), and her vital statistics are 34-24-39. She has a slim yet curvy body shape. Her shoe size is 245mm (7.5 US). She has black hair and dark brown eyes, and has a distinctive mole on her tongue.
Net Worth
According to authoritative sources, Seolhyun has an estimated net worth of close to $2 million as of November 2020.