Key is a South Korean singer-songwriter, actor, and TV personality, who became popular in the Korean popular (K-Pop) scene when he debuted as a member of the boyband Shinee in 2008, under SM Entertainment. His group was called the Princes of K-Pop, not only because of their numerous hit songs such as "Lucifer," "Ring Ding Dong," "View," and "Sherlock", but also due to their massive fashion influence on teenagers in South Korea. He later ventured into acting in musicals and then TV dramas. In 2018, he debuted as a solo artist with the album "Face," which charted at No.5 on the South Korean Gaon Album Chart and No.9 on Billboard's World Albums Chart.
Just a simple reminder that article is created and owned only by kpopwiki.org. Article cannot be re-published in any other pages or documents. Copyright is protected by DMCA. All found copies will be reported.
Original source: https://kpopwiki.org/key-from-shinee-biography-kim-kibum-age-height-gay/
Early Life and Family
Key was born Kim Ki Bum on 23 September 1991, in Daegu, South Korea.
His grandmother helped raise him as his mother couldn't do so as she became sick after giving birth, while his father was busy with work. His parents were both working professionals, as his father was a financial investment advisor and his mother was a nurse. They both wanted their son to study hard and finish a medical degree, but early on in life Key became fascinated with music, although keeping it a secret from his parents.
Educational Background
He went to Jimyo Elementary School and Daegu Youngshin Middle School, then matriculated from Daegu Youngshin High School. He graduated with a bachelor's degree from Myongji University in 2012, and then with his Master's degree in 2015 from Woosuk University.
Career
Key auditioned at SM Entertainment in Seoul without telling his parents, and passed.
His parents were reluctant to give their support, but he was adamant about it. He went every weekend in Seoul for his training via a two-hour train ride, and returned to his hometown until he convinced them to fully allow him to pursue his dream of becoming a K-Pop idol.
First Steps – Debut as member of Shinee (2008)
On 22 May 2008, Key was launched as the lead dancer of the K-Pop boyband "Shinee," along with Minho, Onew, Jonghyun, and Taemin. They released their debut extended play (EP) "Replay," with five tracks including "In My Room," "Love Should Go On," "Real," and the title track. The album was No.8 on the local charts, and their fashion style became a huge hit among students, as skinny jeans along with hi-top Reebok sneakers trended at that time. Due to their successful debut, they received the Hot New Star award from the Mnet 20's Choice Awards in August 2008.
SM Entertainment immediately released the group's first full-length studio album "The Shinee World" on 28 August 2008, with the lead track "Love Like oxygen". As the label predicted, it was a commercial success as it sold about 90,000 units in South Korea, and managed to chart on the Taiwanese Albums at No.11.
Key's debut year ended with his group receiving Best New Male Artist from the 5th Asia Song Festival, 10th Mnet Asian Music Awards, and 18th Seoul Music Awards. They also took home the Best Style Icon Award from the Style Icon Awards, and since their album did well especially for rookies, they also received the Newcomer Album of the Year award from the 23rd Golden Disk Awards.
First Music Win, First Concert and Hit Songs (2009 -2012)
Over the next four years, Shinee released three EPs and one Korean studio album, which spawned hit songs that made the South Korean music industry call them the Princes of K-Pop.
In May 2009, "Romeo" was released consisting of six tracks, with the lead track "Juliet." During their first televised live performance in KBS' "Music Bank" in June 2009, Key's group got their first taste of a music show win, as they received the No.1 Song of the Week trophy.
Their third EP, "2009 Year of Us," was released in October 2009, with pre-orders of around 60,000 as they enjoyed rising popularity. The lead track, "Ring Ding Dong" became one of their hit songs, and they took home six music show trophies from KBS' "Music Bank," SBS' "Inkigayo," and Mnet's "M Countdown,"
On 19 July 2010, one of their most iconic songs, "Lucifer," was released on their second studio album with the same name.
The album peaked at No.1 on the Gaon Album Chart with 130,000 units sold, while the title track rose to No.2 on the Gaon Digital Chart with 1.5 million downloads in South Korea, and about 67,000 units sold in the US. The repackaged album, "Hello," was released later in October, and it peaked at No.17 on the local charts. Both albums sold around 270,000 units. Key and the boys were quite happy during the promotions, as they received four music show trophies for "Lucifer", and two for "Hello."
"Shine The First Concert – Shinee World" was held in Japan at the Yoyogi National Gymnasium at the end of 2011, and it then became an Asian Tour as more shows were added in 2012, starting in Seoul with five more shows in other Asian countries, including Taiwan, Singapore and China.
Amazing Saturday official Instagram update 💕https://t.co/uosVlwhSXa#KimKibumPhilippines#KimKibum #KKBPH pic.twitter.com/4LEDSiraJM

— 💎 SHINee Key Philippines 🔑 (@KimKibumPH) April 1, 2021
Their fourth EP, "Sherlock," released in March 2012, became their first No.1 album. It also charted in Japan at No.13, and on the US Billboard World Album Chart at No.5. The lead track, "Sherlock (Clue + Note)," dominated the local charts, and they rounded up eight music show trophies during live performances.
Successful Album Releases, Forbes Power List, Jonghyun's Death (2012 – 2017)
Key couldn't believe that all his hard work paid off, and that each album his group released charted highly, not only locally, but also in other countries. The most notable among their album releases from 2012 to 2017 was the third studio album, "The Misconceptions of Us," released in 2013 with two parts: "The Misconceptions of You," which spawned the hit song "Dream Girl" with almost a million downloads and gave the boys 10 music show trophies for being chosen as the No.1 Song for several weeks, and "The Misconceptions of Me," which spawned "Why So Serious" with close to 470,000 downloads.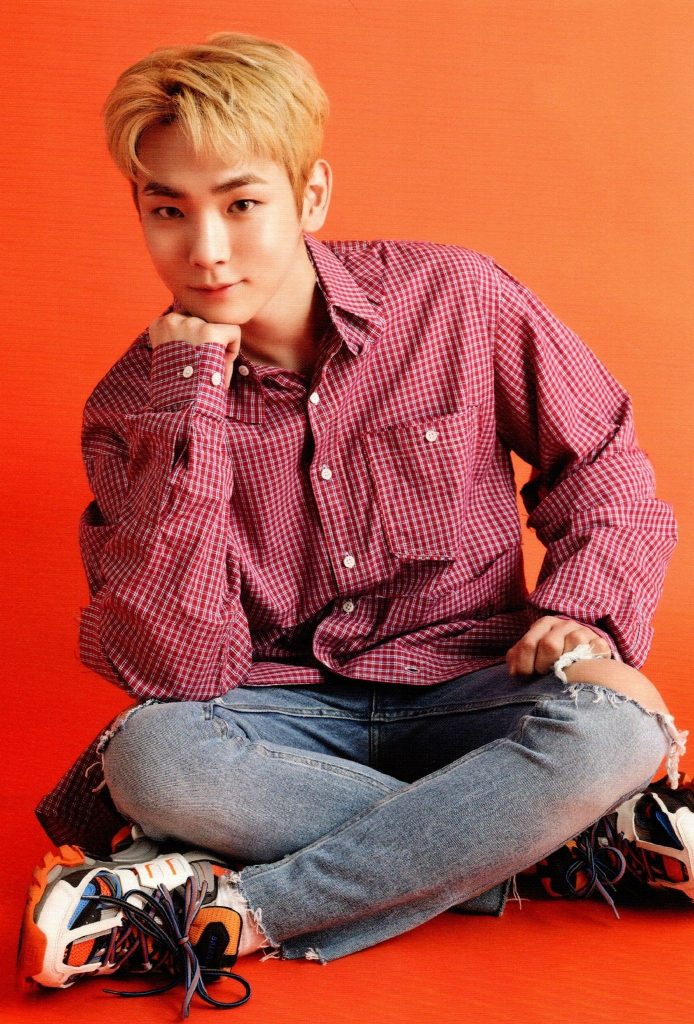 Cumulative sales of the Misconceptions Series were around 320,000 copies.
Another that made a mark was their fourth studio album, "Odd," released in May 2015. It topped both the South Korean music charts with more than 280,000 units sold, and the US Billboard World Albums chart with over 2,000 units sold. The lead track "View" topped the charts, and earned the group nine music show wins. Due to their massive success, Shinee was included on Forbes Korea Power Celebrity List in 2014 and 2016.
Amidst the success that their group achieved, one bandmates, Jonghyun committed suicide on 18 December 2017. He was suffering from depression and could no longer hold on. His group discussed if they would continue performing at concerts in Japan that had been previously scheduled; they said 'they wanted to accept reality' and proceed with the shows to keep their promise to their fans.
They also decided to continue as a four-member boyband.
As a group, Shinee had a temporary hiatus due to the members enlisting in the military for their mandatory service. After all the members were discharged, they made a comeback in February 2021 with the release of their seventh studio album, "Don't Call Me," which topped the music charts in South Korea with about 200,000 units sold, and reached No.7 on the US Billboard World Albums Chart. The title track also earned the group six music show trophies for being chosen as the Song of the Week.
Japanese Debut and Commercial Success (2011 – 2018)
As with most K-Pop artists, Key's group went on to debut in Japan, on 22 June 2011. They released the Japanese version of the Korean debut hit song "Replay," which peaked at No.2 on the Japanese music chart; it passed the 100,000 sales mark immediately and was given Gold certification by the Recording Industry Association of Japan.
They released Japanese versions of other hit songs such as "Lucifer" and "Juliette", and before 2011 ended, their first Japanese EP called "The First," which charted at No.4 with 125,000 units sold, earning its second Gold certification from the RIAJ.
In April 2012, Key and the boys held their first Japanese concert tour entitled "Shinee World 2012." They made history at that time by being the first Korean act to have more than 200,000 attendees at their 20 shows in seven cities, including Nagoya, Osaka, Sapporo, and Tokyo. In October 2012, they released an original Japanese song, "Dazzling Girl," and again received a Gold certification from RIAJ.
Over the next six years, they released three more EPs and one compilation album. They all charted highly. and two of them even peaked at No.1 with Gold certification from RIAJ. Except for 2015, Key and his group held a yearly Japanese concert tour from 2013 to 2018, and performed in over 100 sold-out shows.
Solo Activities as an Actor, Fashion Editor, and TV Presenter, Military Duty (2012 – 2019)
In 2012, between breaks from group activities, Key took the lead role in the Korean version of the Broadway musical "Catch Me If You Can", which ran from March to June at the Samsung Card Hall in Seoul. He reprised his role when the musical returned to the stage in October.
He caught the theatre bug, as he took another lead role in the musical "Bonnie & Clyde," which ran from September to October 2013, and he was back on stage sooner than his fans expected, as he played the role of D'Artagnan in the Korean version of the musical "The Three Musketeers", from October 2013 until February 2014.
By 2015, he became a TV presenter via the popular music cable show "M Countdown," which lasted for two years.
He was the main host of the singer-songwriter battle show "Breakers" in 2018, and was given an eight-episode reality-TV cooking/talk show called "Cheongdam Kitchen," in which he cooked for his guests while talking about their issues. From December 2018 up to March 2019, he was part of the second season of the reality-TV show, "SeoulMate."
Fans were surprised in 2016 when he was given the title of 'Special Editor' by Elle Magazine; he had a special section in which he could write and post whatever he wanted. As a fashionista, it was a huge deal – his section was entitled "Key Story."
After gaining confidence in musicals, Key ventured into acting on TV, and considered his supporting role in "Drinking Solo" as his acting debut, aired in September 2016.  It was followed by the drama series "The Guardians" in July 2017, in which he was part of the main cast.
He received positive feedback, and took home the Best New Actor award from the 2017 Grimae Awards for his role as the mischievous skater/genius hacker in the drama series.
In November 2018, he released his solo studio album "Face," with 10 tracks including the lead track "One of Those Nights," and the pre-release song "Forever Yours," which featured Soyou and Crush. He wrote the lyrics of four tracks on the album, which peaked at No.5 in South Korea and No.9 on the US Billboard World Albums Chart.
Key also released his solo Japanese EP "Hologram," in December 2018, which consisted of five tracks. It charted at No.4 in Japan with 30,000 units sold. He successfully held two concerts in Yokohama and Kobe after his debut, and also a solo concert in February 2019 at SM Town's Coex Atrium in Seoul.
Follow my tiktok: shining.shawols for more kinkey content #shinee #key #kibum #kimkibum #SHINeeWORLD pic.twitter.com/DE2lwauOLY

— Kiara (@warew0If) March 26, 2021
Due to the success of his Korean EP, in March 2019 his label released a repackaged version with the additional track featuring Soyeon of (G)-Idle. It was also the day he started his mandatory military duty, which he finished on 24 September 2020, two weeks earlier than scheduled due to Covid-19 regulations. Two months after that, he was back on TV as a regular cast member of the variety show, "Amazing Saturday – DoReMi Market."
Personal Life – Is Key Gay?
Key is currently single as there is no news that he is dating anyone. He was rumored to be dating other K-Pop artists in the past, including Nicole of KARA in 2010, and Eunji of A-Pink in 2013. Their agencies released statements that quashed the rumors.
Due to his androgynous looks and fashion style, he was once rumored to be gay, and said to be dating Woohyun of Infinite back in 2014.
Malicious fans started to throw suspicions about the two of them, saying that their companies agreed to let them release a duet just to cover up their relationship. Key said he just took the allegation as one big joke; his interest in fashion fueled the rumors of him being gay, especially his views on exploring the boundaries between masculine and feminine styles.
Growing up, he thought that when he turned 30 years old in 2021, he would be married with children, but his K-Pop career had given him so many opportunities that he couldn't imagine doing that for now. His career is still his main priority.
Appearance
Key is 5ft 10ins (1.77m) tall, weighs 140lbs (63kgs), and has a lean body. Back in 2016, he was about 10kgs heavier, but due through proper dieting, avoiding any refined carbohydrates, he lost the extras in a year, and has maintained his current weight since then. He has black hair and dark brown eyes.
Net Worth
According to authoritative sources, Key has an estimated net worth of close to $1 million as of March 2021.