Kim Jongin Wiki
Kim 'Kai' Jong-in was born in Suncheon, South Jeolla, South Korea, on 14 January 1994 – his zodiac sign is Capricorn and he holds South Korean nationality. He is a singer, dancer and a model, probably best known for being a member of the boy group Exo, but is also a member of the supergroup SuperM.
Just a simple reminder that article is created and owned only by kpopwiki.org. Article cannot be re-published in any other pages or documents. Copyright is protected by DMCA. All found copies will be reported.
Original source: https://kpopwiki.org/kim-jongin-age-height-girlfriend-family-net-worth-wiki/
Early life, family and education
Kim was raised in Suncheon alongside his nine-year senior and five-year senior sisters, by their father who is a martial artist, and their mother who is working at a local hospital. Kim became interested in dancing at the age of seven, and after a year his mother enrolled him at a school of the performing arts, at which he practiced jazz dance.
His father wanted him to practice Taekwondo while his mother wanted him to learn how to play the piano, but after a year of practicing jazz dance, Kim saw people dance ballet in the play "The Nutcracker", and then started practicing ballet himself.
At the age of 13, he attended an SM Youth Best Contest, winning it and signing a contract with the company, which really marked the beginning of his singing career. Upon finishing elementary school, Kim enrolled at the School of Performing Arts, Seoul from which he graduated in February 2012, and then focused on his career as a singer rather than pursue a college degree.
Career as a singer
It was revealed by SM Entertainment that it was planning to create a new boy group in 2011, and that it would be divided into two sub-groups – one would play in South Korea, while the other would play in China. By the end of 2011, the group had its name – Exo meaning 'Exoplanet'.
SM Entertainment started searching for members for Exo in 2008, thus it took them around four years to find their nine members – Kim, Xiumin, Suho, ,Lay, Sehun, D.O., Chanyeol, Chen and Baekhyun. The boys performed for the first time at the music festival "SBS Gayo Daejeon" on 29 December 2011, while their debut song "Mama" came out some months later on 8 April 2012 – their eponymous extended play (EP) "Mama" came out a day later.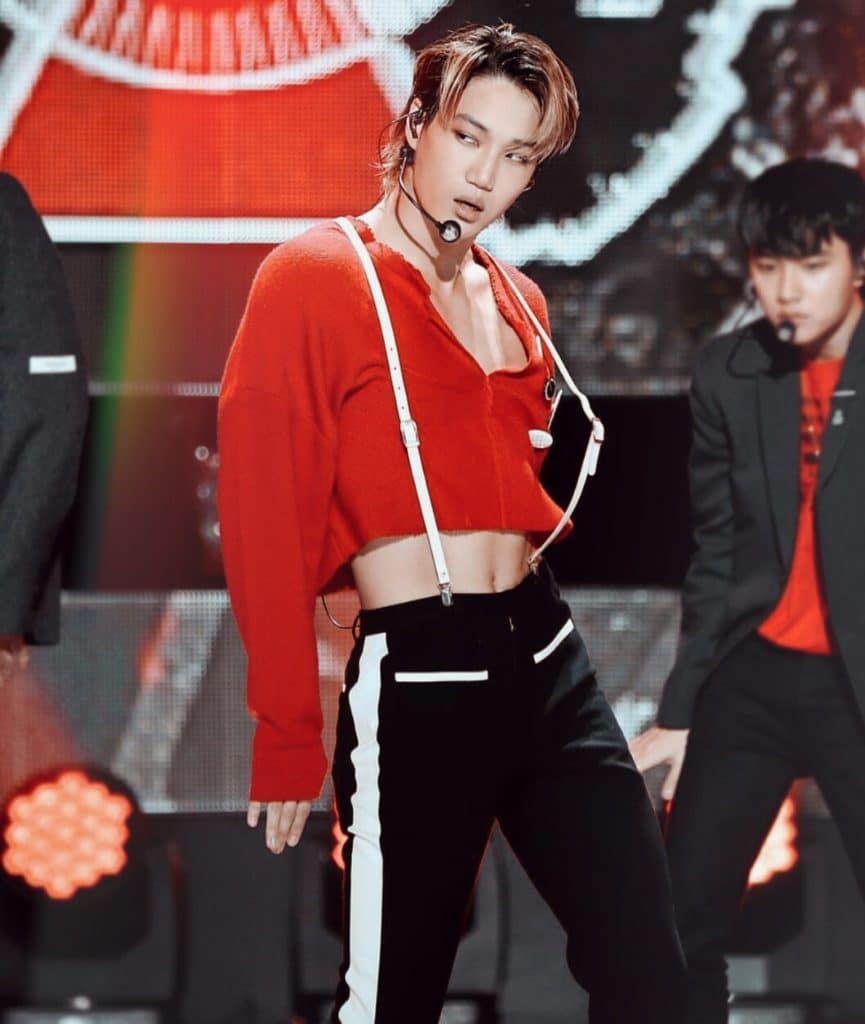 The group's two sub-units, Exo-K and Exo-M, performed the songs from the EP in their respective languages and countries (South Korea and China) – while the Korean version topped the Gaon Album Chart and peaked at #8 on the Billboard World Album Chart, the Chinese EP peaked at #2 on the Sina Album Chart, and topped several streaming platforms. By the end of 2012, the boys attended 2012 Mnet Asian Music Awards at which they won a Best New Asian Group Award and they also attended Golden Disc Awards at which they won a Newcomer Award.
On 3 June 2013, Exo released their debut full-length album "XOXO" while the repackaged version "Growl" came out on 5 August 2013 with three new songs – the new song "Growl" peaked at #3 on the Billboard K-Pop Hot 100 as well as at #2 on the Gaon Digital Chart.
Their second EP came out on 9 December 2013 entitled "Miracles in December" and shortly afterwards, the boys won a Melon Music Award for Song of the Year for "Growl" while they also won several other awards, including a Golden Disc Award – Disc Daesang, a Seoul Music Award – The Daesang and a Mnet Asian Music Award for Album of the Year. They were also named the most popular K-pop group in 2013.
On 7 May 2014, Exo's third EP came out entitled "Overdose" – the South Korean version reached #2 on the Billboard World Albums Chart as well as #129 on the Billboard 200, making it the best charting position in the history of K-pop music. The boys released their debut live album on 22 December 2014 called "Exology Chapter 1: The Lost Planet", while its lead single "December, 2014 (The Winter's Tale)" peaked at #1 on the Gaon Digital Chart.
Two lawsuits were filed againstt SM Entertainment by two of their members in 2014 – Kris for termination of his contract because his agency disregarded his health and treated him poorly, while Luhan followed in his footsteps. However, 2014 also saw the boys go on their first world tour – "Exo from Exoplanet 1 – The Lost Planet"- and on 7 March 2015, they started their second world tour "Exoplanet 2 – The Exo'luxion". Three weeks later, Exo released their second full-length studio album, "Exodus" which topped the Gaon Albums Chart and held its position for a month, while it also won the boys their third consecutive Mnet Asian Music Award for Album of the Year. The repackaged version of the album, "Love Me Right" came out on 3 June 2015.
On 24 August, Tao became the third person to sue SM Entertainment, also claiming that it neglected his health issues. On 4 November 2015, the boys released their debut Japanese song "Love Me Right ~romantic universe" which topped the Oricon Chart, and on 9 November, they released their song "Lightsaber" as a promotion for the then upcoming film "Star Wars: The Force Awakens". Their fourth EP came out on 10 December 2015 entitled "Sing for You", with the eponymous song as its lead single.
By June 2016, SM Entertainment had won a countersuit against Tao, for not repaying his company after he left the group. On 9 June, Exo's third full-length studio album came out entitled "Ex'Act", with two lead singles "Lucky One" and "Monster" which peaked at #3 and #1 on the Billboard World Digital Songs Chart respectively.
#KAI : 𝘪'𝘮 𝘴𝘵𝘶𝘤𝘬 𝘸𝘪𝘵𝘩 𝘺𝘰𝘶 ♡#kimjongin 💘 pic.twitter.com/9xxWYPUCyW

— ᴸsalma (@waffleexo) August 17, 2020
The repackaged version of the EP entitled "Lotto came out on 18 August", and the eponymous lead song which peaked at #1 on the Billboard World Digital Songs Chart and #2 on the Gaon Digital Chart.
In July 2016, SM Entertainment settled their disputes with Luhan and Kris, and it was decided that the boys would remain with the agency until 2022 – the year 2016 also saw several members of Exo launch their solo careers, including Kim. They started their third world tour "Exoplanet 3 – The Exo'rdium" on 22 July ending it on 28 May 2017, while in December 2017, Exo released their new Japanese song "Coming Over", which peaked at #2 on the Oricon Weekly Chart and the Recording Industry Association of Japan certified the song platinum
. On 19 December, Exo's fifth EP came out entitled "For Life", and their fourth full-length album followed on 18 July 2017, called "The War", while its lead song "Ko Ko Bop" topped the Melon Digital Chart, and peaked at #87 on the Billboard 200 and #1 on the Billboard World Album Chart. The repackaged version of the album was released on 5 September called "The War: The Power of Music", then on 24 November the boys embarked another tour "Exoplanet#4 – The EℓyXiOn", and finished 2017 with the release of their sixth EP "Universe".
On 31 January 2018, Exo's debut Japanese full-length album came out, entitled "Countdown" which reached #1 on the Oricon Weekly Chart, while it was certified gold 10 days later, a precursor  to the group closing the 2018 Winter Olympics in Pyeongchang on 25 February.
The boys' new (sixth) full-length album came out on 2 November 2018 called "Don't Mess Up My Tempo", and reached #23 on the Billboard 200 Chart, and #1 on the Billboard World Albums Chart – the repackaged version "Love Show" came out on 13 December 2018.
Their seventh and the latest full-length album was released on 27 November 2019 entitled "Obsession".
Solo career
Kim launched his acting career in January 2016, when he was cast to portray the lead character in the South Korean web series "Choco Bank", and in December 2016 he guest starred in two episodes of the South Korean promotional web series "7 First Kisses". He started playing the lead character in the TV series "Andante" in January 2017, and was in February invited to appear in the Japanese TV series "Spring Has Come".
In 2018, he appeared in the series "The Miracle We Met".
In December 2017, Kim appeared on the cover page of the magazine "The Big Issue", which has to this day sold more than 80,000 copies, setting the record for the magazine that had existed since July 2010.
Kim became a member of the K-pop supergroup SuperM on 7 August 2019, and the boys debuted with the EP "SuperM" on 4 October 2019, which peaked at #1 on the Billboard 200 Albums Chart.
Love life and girlfriend
In 2016, Kim began dating his long-term friend Krystal, who is a member of the girl group f(x). They met in 2011 when they both signed with SM Entertainment, and but only became romantically linked five years later.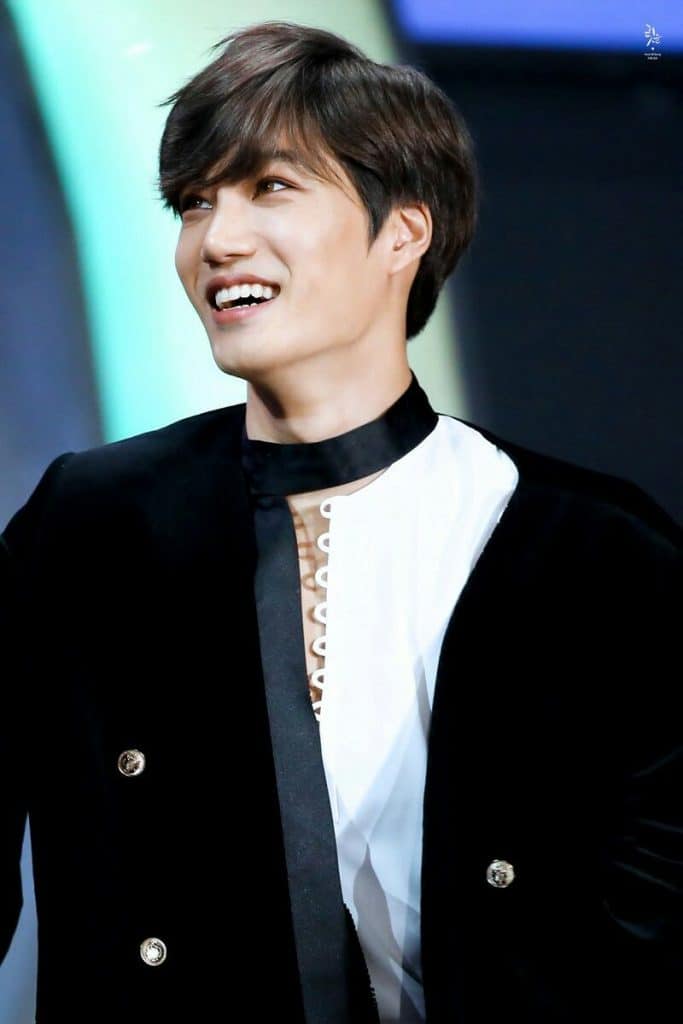 It didn't take long for Kim and Krystal to become the most liked K-pop couple, nicknamed 'Kaistal' by their fans, however, it was reported by the end of 2017 that the two had split, so that they could focus on their singing careers.
On 1 January 2019, it was reported that Kim was in a relationship with Jennie, who is a singer and currently a member of the girl group BLACKPINK. Only 24 days later, SM Entertainment reported that the two had broken-up, so that they could focus on their careers. As of August 2020, Kim is single, hasn't married and doesn't have children.
Hobbies and interests
Kim's main hobbies include dancing a variety of styles, including jazz, hip hop and ballet, reading romantic books such as those written by Nicholas Sparks, and listening to K-pop and American pop music – his favorite singer is the late Michael Jackson. He likes to watch movies in his spare time and his favorite actor is Johnny Depp, while his favorite movies are the franchise "Pirates of the Caribbean" as well as the film "Billy Elliot".
Kim is also keen on playing video games, and has tried playing on nearly every popular console.
He likes to taste new cuisines while travelling, and his favorite foods are roast duck and fried chicken.
Kim is a huge lover of animals, and has three pet dogs called Monggu which is a poodle, and Janggu and Jjangah which are toy poodles.
Kim is also physically active as he has several training sessions at the gym each week, just as the rest of the boys from Exo while he also likes to go cycling and running and occasionally plays sports such as soccer and basketball with his friends.
Age, height and net worth
Kim's age is 26. He has brown hair and his eyes are brown as well, while his height is 6ft (1.82m).
As of August 2020, Kim's net worth has been estimated at over $5 million.