Kim Jaehwan is a South Korean singer, born on 27 May 1996 in Seoul, South Korea. He's known for appearing in the TV survival show "Produce 101", and is a former member of successful boy-band Wanna One.
Just a simple reminder that article is created and owned only by kpopwiki.org. Article cannot be re-published in any other pages or documents. Copyright is protected by DMCA. All found copies will be reported.
Original source: https://kpopwiki.org/kim-jaehwan-ex-wanna-one-produce-101-biography/
Early Life
There's not much information about Kim Jaehwan's childhood and family, as he has chosen to keep most of his personal life private. Certain details about his early years are known though, such as his love for sports – he played in his school's soccer team – and his public speaking skills, which led him to win a speech contest at seven years of age.
His passion for music started in his childhood, when he learnt to play various instruments including guitar, piano and flute.
His main interest was always on singing though, as he revealed in a video for school uniform brand Ivy Club: 'Honestly, my dream when I was young was not to be an idol. My dream was to be an artist, a singer'.
In the same interview, he revealed that while in school, he used to wear said brand's uniforms, and his favorite drink was peach flavored: 'At that time we didn't have much money as we were only students. So I think it's a drink we could enjoy for a cheap price.'
Kim Jaehwan studied in Bullseye Elementary School, continuing his primary education at Samjeong Junior High School. He matriculated from Konghang High School, then enrolled into Howon University to study a Music Major in Laboratory and Vocal. However, there's no information about the year of his graduation.
Career
Pre-Debut
Kim started his career earlier in life, when he participated in 2012's contest "Korea's Got Talent 2". At the time he was just 16 years old, and sang a cover of girl group Miss A's song "Bad Girl Good Girl" in his first appearance. Although he was declassified and couldn't move forward to the next round, his performance and voice deeply impressed judge Kim Gura, who advocated for him to be given a second opportunity to sing in the show's Seoul edition.
His next performance in the show won Jaehwan the two necessary votes to continue as a contestant, and thanks to his skilled voiced and talent he participated in the show until its semifinals, when he was unfortunately eliminated.
Although he didn't obtain the results he wanted, Jaehwan didn't give up on his dreams. After finishing high school, he continued improving his singing abilities, and in an effort to find better opportunities in the entertainment industry, he joined the talent agency The Music Works, which allowed him to be selected to form part of Shelrock, a hybrid rock band created and produced by Baek Ji Young.
Before the band's official debut in 2015, the members performed in various local festivals and schools in Seoul to promote their work. They also made a brief appearance in singer Yang Song E's music video "Smiling Goodbye". However, the band's activities suddenly stopped for unknown reasons, and Kim ultimately left The Music Works in 2016 to become an independent trainee.
Return to TV
Having faced adversity at that early stage of his career, Jaehwan still pursued his dreams, and appeared as a contestant in "Vocal War: God's Voice". Premiered on 30 March 2016, this TV show showcased vocal challenges between young singers and experienced artists on stage.
Kim Jaehwan appeared in the first episode of the series, and won the audience's hearts with his version of "The Beautiful Truth" by Boohwal, which led him to obtain the necessary 100 votes to pass to the second round of the show.
He then challenged his country's rock legend Yoon Do Hyun by singing a cover of his song "Autumn in Front of the Post Office", actually winning and passing on to the next round, facing Lena Park this time with her song "Sorry".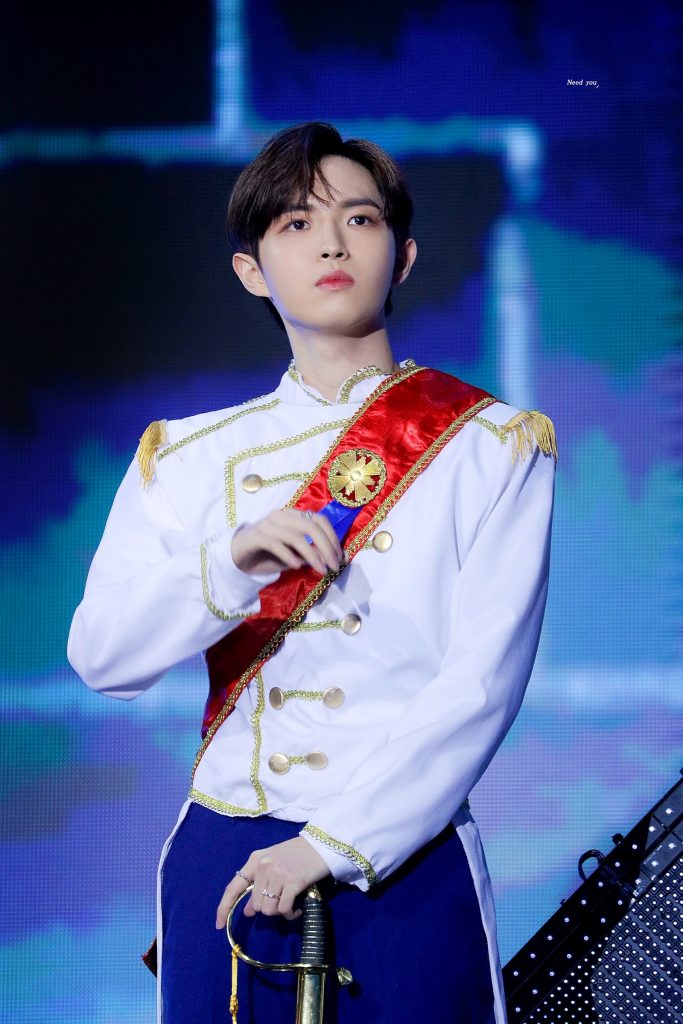 Unfortunately, Jaehwan was unable to defeat the R&B singer, and was eliminated from the show.
Produce 101
In April 2017 Kim Jaehwan became a contestant in the second season of Mnet's show "Produce 101". The series centered on 101 trainees of several entertainment agencies, showcasing their journey to prove their abilities in a variety of vocal and dancing challenges, that would hopefully ultimately lead them to be signed by a major company, and form part of a boy band.
Despite not having previous experience at dancing, Kim Jaehwan's abilities and talent secured him a place in the show, surviving several elimination rounds. Finally he was announced by Mnet as one of the winners of the show, with more than a million votes in his favor, officially becoming one of the 11 members of boy band Wanna One -signed under YMC Entertainment and Stone Music Entertaiment.
Official Debut
With the digital release of Wanna One's first mini-album "1X1=1 (To Be One)" on 7 August 2017, Kim Jaehwan officially debuted as a member of the group. The album became K-pop's debut album, with the highest number of pre-orders at over 600,000, and reached number three in Billboard's charts worldwide. It also topped iTunes and Gaon's lists, selling more than 700,000 copies in total. The album's most successful single was "Energetic", which single-handedly topped various country's mainstream music lists.
In November that year the album was re-released under the title of "1-1=0 (Nothing Without You)" with added tracks, now selling over 500,000 copies; its single "Beautiful" also topped the charts, and so Wanna One became the country's third group to sell more than s million sales with their debut album, which had been an unbroken record since 1992.
Jaehwan once said…#KIMJAEHWAN #김재환 pic.twitter.com/32wQKMFBte

— 만두HWAN (@manduhwann) September 11, 2020
In March 2017 Wanna One returned with a new single entitled "I Promise You (I.P.U)", also announcing a new extended play (EP) entitled "0+1=1 (I Promise You)", which again broke records by surpassing their predecessor albums with more than 700,000 pre-sales.
In April their next album "1÷x=1 (Undivided)" was announced to be released in June, and the members were allowed to take part in activities outside of the band, which led Kim Jaehwan to participate in the TV show "King Of Masked Singer", challenging the current winner. Although Kim was unable to defeat his competitor, he was grateful for the opportunity to show his talent: 'I didn't sleep well while preparing. I'm really happy and grateful that I was able to come this far in the rounds today.'
He continued his speech, giving the audience a heartfelt message: 'My luck was good here. I think that I was able to show myself singing wholeheartedly so I'm happy. Please continue to listen to my voice and music in future'.
In November, Wanna One released their last album "1¹¹=1 (Power of Destiny)", though as Wanna One's contract with their company expired in May that year, this work was released under the management of Swing Entertainment.
Unfortunately, in December the agency announced that their contract was soon to expire, and the group's activities would cease permanently. Consequently, Wanna One celebrated their last concert on 27 January 2017, in Seoul's Gocheok Sky Dome.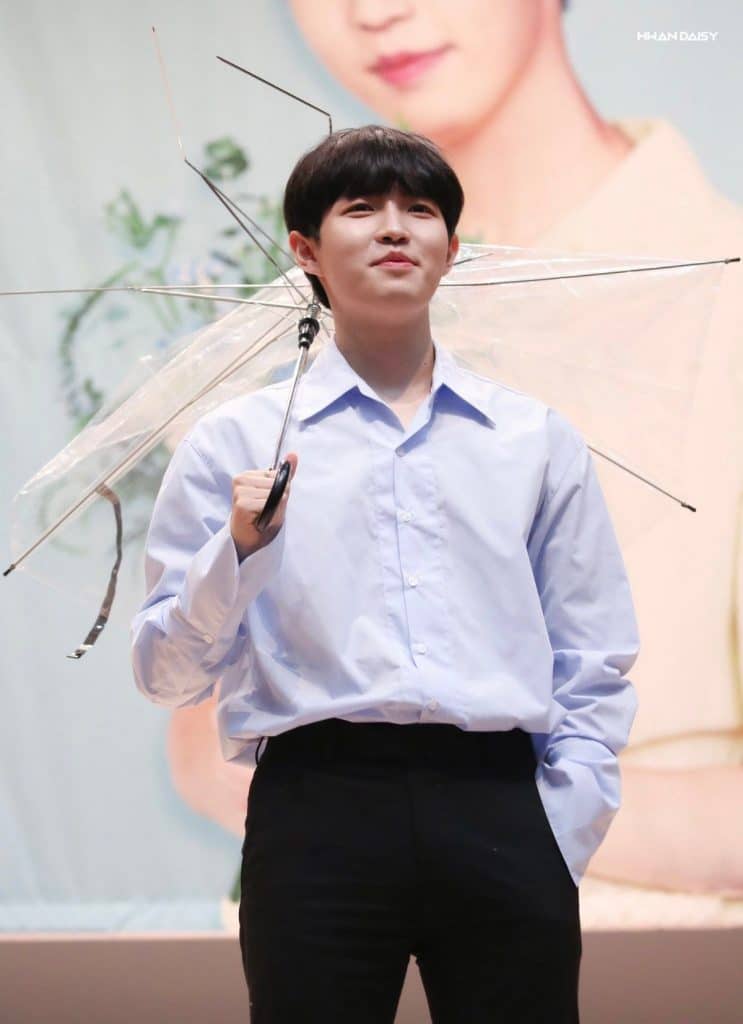 Soloist Debut
After Wanna One's disbandment, Kim Jaehwan decided to pursue a career as a solo singer, and released his first single "Begin Again" which charted as number 13th in K-POP Hot 100's list. This was followed by his first album – "Another" released in May 2019.
Regarding his vocal style, Kim Jaehwan confessed to The Star Magazine that he felt the need to improve his abilities after leaving Wanna One: 'Now that I have to move forward as a solo artist, singing is what's most important. In terms of changes in my voice, my emotions, and the technical aspects of my singing, I didn't think that my vocals from Wanna One were enough, so I changed (my technique) a lot'.
He also talked about his decision to continue working under the management of Swing Entertainment: 'I think that our relationship came about naturally
. It was through fate that I met the company and its many staff members, and we're supporting one another and giving each other strength.'
Kim Jaehwan second album, "Moment" was released on 12 December 2019, which was followed by singles "Goodbye" and "I'm Not Okay".
Personal Life
Kim Jaewhan's personal life is kept out of the spotlight. Due to that, there's no information about his romantic life, or current interests and hobbies.
Net Worth
As a result of his career as a singer, Kim Jaehwan's estimated net worth is over $330,000, as of late-2020.
Physical Appearance
Kim Jaehwan's has a noticeably slender appearance, though his weight is unknown. He's 5ft 7ins (1.75m) tall.
Interesting Facts
During his participation in "Korea's Got Talent 2", he revealed that he had a preference for older women.
His favorite phrase is 'Thank you for your hard work'.
Every year on 7 August, he reunites with his former band mates of Wanna One.
He has been described as a 'singer with potential' by critics. However, he's troubled by this description of his work, as it makes him feel he hasn't completely demonstrated his ability as a singer.
Kim Jaehwan's fan club is named "WIN:D", representing the 'always present wind' as the unity between his fans.