Kim Dong Hyun – better known more simply by his stage name Donghyun – is a South Korean singer and dancer, born under the zodiac sign of Virgo and on 17 September 1998, in Daejeon, South Korea. He's known for participating in TV survival show "Produce 101 Season 2", and as a member of K-Pop group AB6IX.
Just a simple reminder that article is created and owned only by kpopwiki.org. Article cannot be re-published in any other pages or documents. Copyright is protected by DMCA. All found copies will be reported.
Original source: https://kpopwiki.org/kim-donghyun-produce-101-boyfriend-age-net-worth-bio/
Early Life
Although it's known Donghyun has an older sister and a twin brother, further information about his family and childhood is unknown. He attended Daejeon Geulkkot School, and matriculated from Namdaejeon High School. It's known that he also attended Global Cyber University in recent years to study a major in Broadcasting and Entertainment, though information about his graduation hasn't been disclosed.
Career
Early Career
Although not much is known about Donghyun's audition process, it has been revealed that he was signed under the management of JYP Entertainment in 2015, when he was 17 years old.
Training with said agency allowed Donghyun to develop his skills in dancing and singing, however, after a year and half Donghyun joined the agency Brand New Music, which allowed him the opportunity to appear in Mnet's popular TV survival show "Produce 101" during its second season.
Despite his efforts to pass to the final round and debut in a newly formed K-Pop group, Donghyun was unable to pass the third elimination round, and was placed number 28th in the overall ranking.
After his exit of the show in June 2017, Donghyun resumed his activities with his agency.
Debut with MXM
In July 2017 Brand New Music announced that Donghyun and his label mate Youngmin – who also appeared in "Produce 101" – were going to debut as the duo MXM (Mix and Match).
The group's first single was entitled "Good Day", with lyrics written by Donghyun.
Then in September that year, the extended play (EP) "Unmix" was released comprising seven tracks, and reaching third position on Gaon's chart.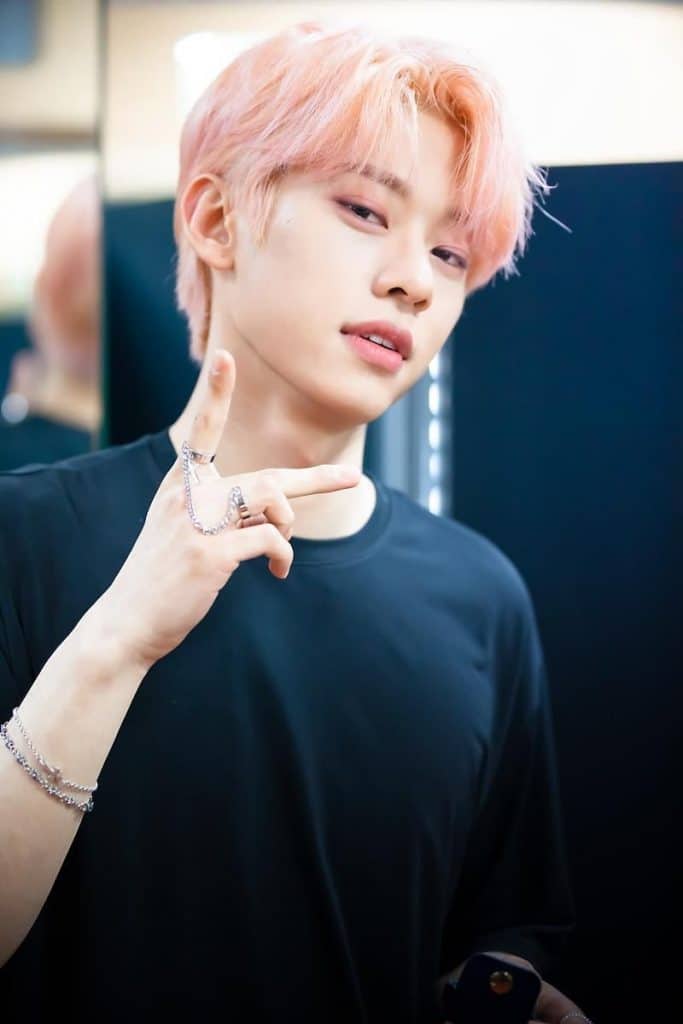 In an interview with K-POPPED, Dongyung revealed what originated the concept for the album: 'it means that we do not want to be "mixed" with other groups, we want to present unique colors in our way".
Following this work, the duo performed in their agency's concert "Brand New World Seoul", and in January 2018, MXM made their comeback with "Match Up", their second EP which included six songs, and as its predecessor, was number three on the local Gaon chart. The double single entitled "Rematch" was released in March that year, containing the two main tracks "Gone Cold" and "Love Me Now". Also in August, the duo's first studio album "More Than Ever" was released, peaking on Gaon's in the number five position.
To date the last work by MXM is the single "One More", which was released in November 2018.
Debut with YDPP
Along with three fellow former contestants of "Produce 101 Season 2" – including Youngmin – Donghyun debuted for the second time in a group as part of YDPP (Youth, Dream, Passion and Purity) in April 2018. The first album of the group was entitled "Love It Live It" and gained YDPP the category of Rising Star at the Soribada Best K-Music Awards.
Despite the early success of the group, they didn't release more music. Although YDPP wasn't officially disbanded – as well as Donghyun's previous project MXM – he and Youngmin joined their label's group AB6IX, he as the lead vocalist.
Debut With AB6IX
In March 2019 Brand New Music announced a new boy group under its management would be debuting son, and a month later a reality show entitled "BrandNewBoys" premiered, showcasing Donghyun and four other young men during their pre-debut journey.
Although the group's first performance video – "Hollywood" – was released in April, AB6IX didn't officially debut until May, with the release of "B:Complete", an EP which was a success in Korea and Japan.
As a celebration of their debut, AB6IX held a concert in Seoul's Olympic Hall. Donghyun commented on his feelings regarding this experience: 'We were worried what if the fans got disappointed in the first concert. However, after the concert, I felt that we could have done it better. We finished our concert thinking that next time we can show you a lot more than this.'
After holding various fan meetings overseas, AB6IX collaborated with American singer Lizzo in the re-release of her song "Truth Hurts" in September. Following this, the group released a studio album entitled "6ixense", which was their first commercial success in the US.
A mini album entitled "5NALLY" was released in February 2020, marking the group's comeback. However, as the COVID-19 situation worsened, the group's upcoming tour of Europe and the US was cancelled. Unfortunately, Youngmin left the group shortly after the cancellation.
Continuing their activities as a four-member group, AB6IX released "Vivid" in June; regarding the preparations for the album, Donghyun said: 'We really cared about every single track on this album music-wise, and when it comes to the performance as well.
It's not that we haven't prepared a lot before, but along with the previous albums, we tried extra hard this time. We really want the fans to understand that, and feel like AB6IX really prepared very very hard to put out this album.' Donghyun added that the track "Surreal" was his favorite from "Vivid".
Personal Life
There's not much information about Donghyun's personal life, thus details about his romantic life are also undisclosed, normal for Young artists in such K-Pop groups.
Regarding his ideal type in a relationship, he revealed he was looking for someone with whom he can share his hobbies.
Net Worth
Donhyung has an estimated net worth of closet o $100,000, which is a result of his work as a member of boy bands MXM, YDPP and AB6IX.
Physical Appearance
Donghyun is a young man of handsome facial features, which have gained him the nickname of "boyfriend selca" due to his outstanding selfies. He's 5ft 11ins (1.80m) tall and weighs approximately 145lbs (63kgs).
Interesting Facts
His blood type O.
He spends his time listening to music and watching movies.
He knows how to play guitar.
Autumn is his favorite season.
Donghyun is a fan of K-Pop group Seventeen.
During his time in MXM, Donghyun warmly described his bandmate Youngmin as: 'always calm and steady. That's why sometimes, he cares too much about little things around him.' He also said Youngmin was an older brother for him.
He's acquainted with TWICE members, and Kim Dongham from JBJ.
Although he has a twin brother, Donghyun has affirmed their personalities are very different.