Jung Yein is the lead dancer and vocalist of the Korean Pop (K-Pop) girl group called Lovelyz that became popular with the release of the lead single, "Ah-Choo," from their extended play, "Loveyz8."
Just a simple reminder that article is created and owned only by kpopwiki.org. Article cannot be re-published in any other pages or documents. Copyright is protected by DMCA. All found copies will be reported.
Original source: https://kpopwiki.org/jung-yein-lovelyz-age-height-body-boyfriend-net-worth/
Early life and family
Jung Yein was born on 4 June 1998, in Incheon, South Korea. Not much is known about her family except that she has a younger sister named Jung Hyo-In. Her surname is sometimes spelled as Jeong.
Educational background
She studied at an international middle school, and didn't attend high school, but went to Canada and stayed there for a month on a student exchange program.
Career
First steps
Yein trained under JYP Entertainment but didn't debut. She signed with Woollim Entertainment in July 2014, and it then only took four months of training for her to debut as a lead dancer and vocalist of the eight-member K-Pop girl group called Lovelyz. Joining Yein are Baby Soul as the leader, Kei and Jin as the main vocalists, Lee Mi Joo and Seo Ji Soo as the main dancers, Ryu Su Jeong as the lead vocalist, and Yoo Ji Ae as the lead rapper.
"Good Night Like Yesterday" is a pre-release single that hit the online stores on 5 November 2014, as the company announced the idol group's upcoming debut. After a week, they held their debut showcase at the Olympic Park in Seoul, and performed on Mnet's "M Countdown" the next day.
Their first studio album, "Girls' Invasion," was released on 17 November with nine tracks, that include their lead single "Candy Jelly Love," "Getaway," and "Delight." The album reached No.7 on the Gaon Weekly Albums Chart, and No.16 on its monthly chart.
The repackaged album, "Hi," was released on 3 March 2015 in which two tracks were added including the title track and "Amusement Park/Joyland." It placed 4th on the weekly chart of Gaon, and 12th on the monthly chart.
Lovelyz along with other rookie idol groups such as Winner, Got7 and Red Velvet did a cover of Maroon 5's "Moves Like Jagger" in the "Strong Babies" segment at the year-end music festival called SBS' "Gayo Daejeon" in 2014.
#YEIN: Pretty Savage#정예인 #예인 #러블리즈 #Lovelyz pic.twitter.com/QS4sSn1wiF

— melodie (@amourmelo) October 10, 2020
Further success
Yein and the girls performed along with other K-Pop groups for the main event at the 2015 KCON (Korean Wave Convention) Japan, held on 22nd of April at the Saitama Super Arena. The concert was a great way to cap off the convention that enabled fans to experience the Korean culture. A month after that, they were included in the line-up of performers for the "Dream Concert" held at the World Cup Stadium in Seoul. It was hosted by Korean Entertainment Producers Association (KEPA), and is considered one of the largest K‑Pop concerts in South Korea held annually.
Their first extended play (EP), "Lovelyz8," was released digitally on 1 October 2015, and the physical EP the next day.
The seven-track EP includes "How To Be A Pretty Girl," "Rapunzel," and the pre-release single entitled "Shooting Star." The lead single, "Ah-Choo," became such a huge hit that it reached the No.2 position on the Gaon Album Chart, and the music video posted on their company's official YouTube account garnered more than 11 million views.
Yein and the girls were invited to perform the songs from their album in various music shows and festivals across the country, and as part of their album promotions, they appeared in November 2015 on the popular KBS' live music and talk show called "Yoo Hee-Yeol's Sketchbook." They performed not just their hit song, but also an a cappella version of Michael Jackson's "Beat It" which went viral online, and was even featured in the Fox morning show, "Good Day Chicago."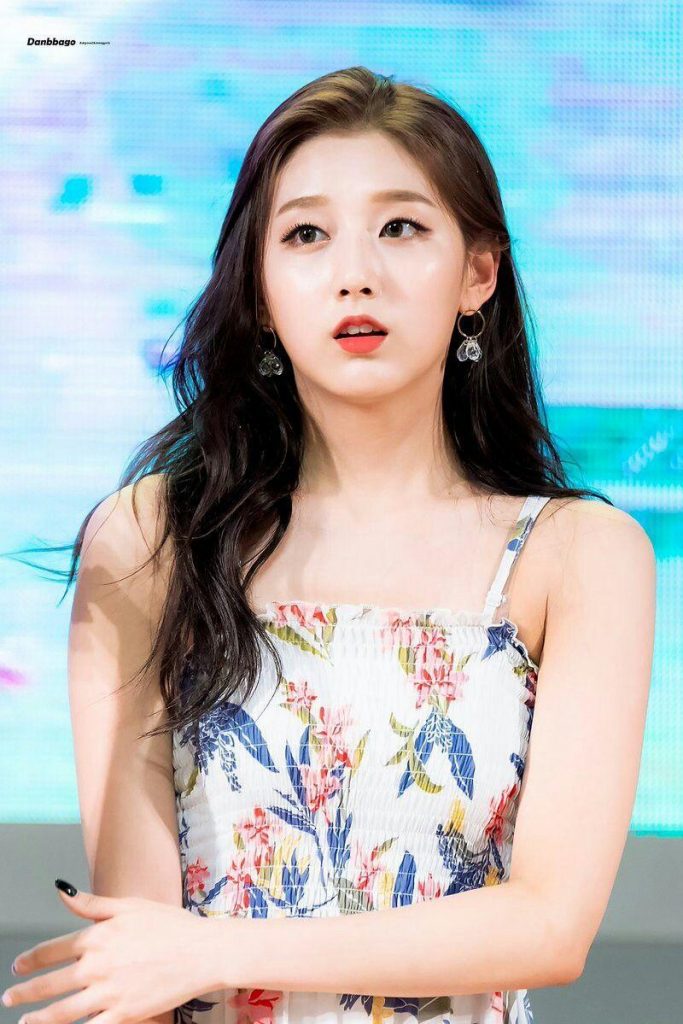 At the 23rd International Korean Cultural Entertainment Awards Ceremony, they were among the top 10 K-Pop artists awarded that year.
Their first fan meeting was held on 5 December 2015 at the AX Korea in Gwangjang-dong, Seoul followed by a mini-concert, "Lovely Day," which was sold out five minutes after the tickets were made available, and marked the first anniversary of Yein and the girls' debut. It. To the delight of their fans, the group's single album released two days later was named after their official fandom name, "Lovelinus" – it has three tracks, with "For You" as the lead single.
Yein and her co-members starred in their own reality program called "Lovelyz in Wonderland" which aired for eight episodes starting on 2 February 2016 on an SBS MTV cable channel.
Then on the 25th of April, their second EP entitled "A New Trilogy" was released, and it reached No.5 on the weekly album chart on Gaon. It has seven tracks including "Moonrise," "Baby Doll," and the lead single, "Destiny/My World," which entered the Gaon Digital Chart at No.7.
A three-day concert with a live band entitled "Lovelyz in Winterland" was held at the Blue Square Samsung Card Hall in Seoul, from the 13th to 15th of January 2017. Yein was unable to participate in the early part of the group's promotions for their second studio album entitled "R U Ready?", released late in February, as according to Woollim Entertainment, she was taken to hospital to receive treatment an ankle injury she sustained while practicing dance choreography for their new song.
She appeared with a cast on her ankle when the group made their showcase broadcast on the Naver V app, reassuring fans regarding her condition, and said that she was healing faster because of all the support she had been receiving. She was able to rejoin her co-members on the "M Countdown" program after a few weeks of recuperation.
Lovelyz 11-track second studio album, which reached No.2 on the weekly album chart of Gaon, was repackaged and released under the title "Now, We" on the 2nd of May, with two additional songs, namely "Aya" and the title track, and topped the Gaon Album Chart as well as gave them their first music show win through the music program, "The Show," aired on SBS MTV.
Yein and the girls held a sold-out two-day concert called "Lovelyz 2017 Summer Concert (Alwayz)" in July 2017 at the Olympic Park in Seoul.
They released their third EP entitled "Fall in Lovelyz" in November, which has seven tracks including "Spotlight," "Sleepy Dream," and the lead single, "Twinkle" – the EP made it to No.4 on the Gaon Album Chart.
They held a series of concerts in February 2018 entitled "Lovelyz in Winterland 2", starting with a three-day concert in Seoul followed by a two-day concert in Japan. Aside from performing their hit songs, they also included solo stages. After two months, they released the six-track EP entitled "Heal" with the lead single "That Day" reaching No.2 on the weekly album chart on Gaon. They had three more releases that year, such as the digital single "Wag-Zak" (A Piece of Summer); "Muse on Music," a compilation of the instrumental versions of 33 previously released tracks; and "Sanctuary," a seven-track EP with the lead single entitled "Lost N Found" that peaked at No.8 on Gaon.
Yein and her co-members continued to promote their fifth EP in January 2019, with the follow-up single, "Rewind." They only released one EP that year – "Once Upon A Time" – with six tracks including "Secret Story," "Love Game," and the lead single, "Beautiful Days", that peaked at No.6 on Gaon Album Chart. However, they were busy with a series of concerts called "Lovelyz in Winterland 3" that started in Seoul followed by major cities in Taiwan, plus in Hong Kong and Singapore from February to March. Then from August to September, they continued to meet their fans through "Lovelyz 2019 Summer Concert (Alwayz 2)" held in Tokyo, Osaka, and Seoul.
Lovelyz joined four other K-Pop girl groups – Oh My Girl, AOA, Mamamoo, and (G)I‑DLE – as well as solo artist Park Bom (a member of disbanded 2NE1) in the survival program, "Queendom," which aired on Mnet for 10 episodes from August to October 2019.
They performed their signature song, "Ah-Choo," and did a cover of Brown-Eyed Girls' "Sixth Sense" for the first two preliminary rounds, and ranked sixth and fourth respectively. Yein along with Soo-Jin from (G)I-DLE danced to the song, "Power," by Little Mix for the Dance or Performance Unit, and ranked fourth. After a couple more performances, Lovelyz ranked fifth overall, with Mamamoo winning the competition.
The group then went on an hiatus so that each member could focus on their solo activities. It was only on 1 September 2020 that Woollim Entertainment decided to release the girls' seventh EP entitled "Unforgettable", containing six tracks including "Memories," "Worry Dolls," and "Never, Secret." The lead single entitled "Obliviate" gave them their music show win on 8 September in "The Show."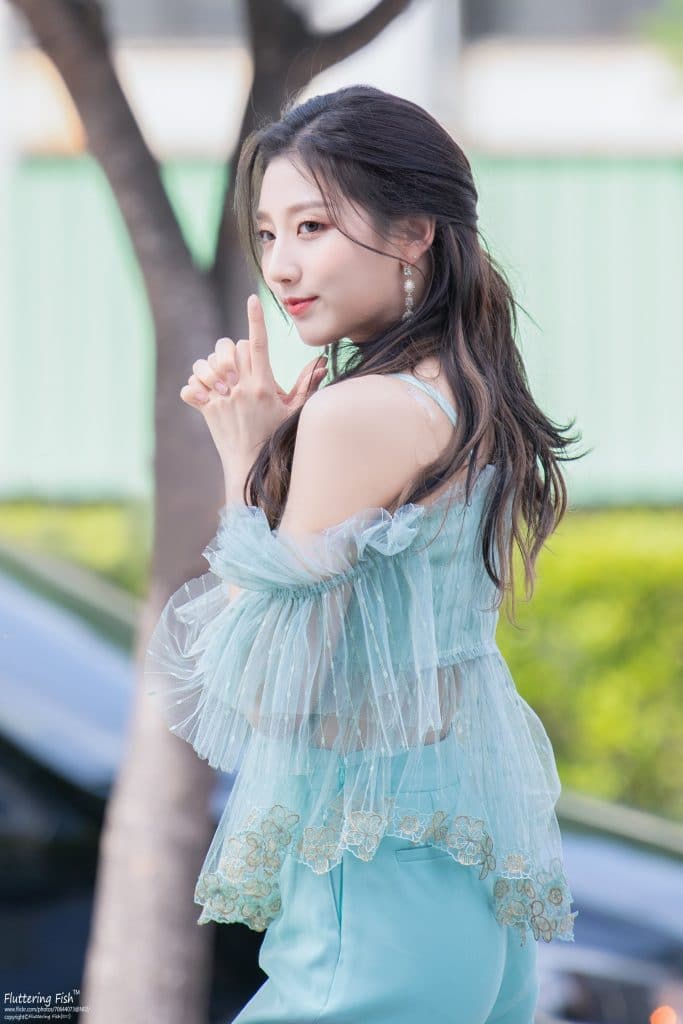 Solo Activities
Yein was cast in a minor role in an episode of the Korean version of the popular American television series "Criminal Minds", and a lead role in the web drama, "The Blue Sea," that both aired in 2017. She also appeared as a special emcee for OnStyle's "Get It Beauty" in 2018.
She competed in "King of Mask Singer" in December 2019 disguised as "Thumbelina", but failed to make it to the second round. Before taking off her mask to reveal her identity, she sang Soyou's "I Miss You;" as she is not the main vocalist of her group, the panelists were amazed at how stable her singing was. She said seeing her co-member, Mijoo, who is also not their main vocalist, join the show gave her the courage to participate as well, saying that she was grateful for the chance to sing solo.
In January 2020, Yein and other Korean celebrities went to Palawan, Philippines to film for the SBS' reality show "Law of The Jungle," headed by Kim Byung-man. They were taken to a remote location to experience living in the wilderness, which includes building shelter, foraging, and preparing meals using what is available in the area, with only what the staff allowed them to bring. She was in five episodes that aired from May to June 2020.
Personal life
Yein is 22 years old and single. Although she is no longer covered by the no-dating policy that is in effect for the first three to five years after debut, that is usually imposed by management, there is still no news of her being in a relationship or seeing anyone.
Dating is considered a scandal that has the potential to ruin the image of the artist and affect endorsement deals. Yein reportedly dated BTS' Jungkook in 2016, based on wearing the same clothes or having the same items. It was revealed that there was no truth to the dating rumor as it only came from fans who wanted to ship the two idols. She was also linked to Super Junior's Donghae due to their funny interaction in a variety show, but they're not dating.
When she was asked whom she wanted to have as a virtual husband, she said that it's BTOB's Eunkwang because he is funny, cute, and can make anyone happy. Her ideal type is someone who is full of charm and has his own style, as she doesn't care about the guy's physical appearance.
[PICS] 201006 YEIN instagram update https://t.co/UZqBSLsLZM#러블리즈 #Lovelyz #정예인 #YEIN @Official_LVLZ pic.twitter.com/N5rlqgcX10

— Lovelyz Global (@Lovelyz_Global) October 6, 2020
Hobbies, facts, rumors, and interesting facts
Yein's hobbies include listening to music and shopping.
Favorites: white (color), cartilage and chicken feet (food), street fashion (style of clothes)
Her specialties include tumbling.
She was given the nickname "Elk" or "Deer" due to her big eyes, which are similar to a doe's.
When she was in middle school, she was part of the Junior Cheerleading Team of former pro-basketball player Seo Jang Hoon's team, who is now a popular variety show star and host.
She has studied ballet, modern and traditional dance.
Beer is her preferred alcoholic beverage – two cans of beers are her limit. She enjoys eating crabstick when she's drinking beer.
Back in middle school, she was a model who served as some sort of a live mannequin for a fashion designer to check the fit and look of his or her designs.
Yein shares a room with Jiae in the dormitory that is provided by their agency; she said that the silliest thing that she and her co-member and roommate fought about was not waking each other up every morning as agreed upon.
Although the youngest in Lovelyz, she is said to be the most competitive among the girls.
Woollim had to apologize on behalf of Yein for cursing at a "fan," who left vulgar comments while Mijoo was doing a live broadcast. Although some netizens (online users) criticized Yein for her behavior, her fans were quick to defend her by saying what she did was justified, and that she didn't have to apologize.
Appearance
She is 5ft 5ins (1.66m) tall, weighs 110lbs (50kg), and has a slim build. She has black hair and black eyes.
Net worth
According to sources, Yein has an estimated net worth of close to $200,000 as of October 2020.