Johnny Suh is an American rapper, dancer, vocalist, and songwriter, who became popular through being a member of the K-Pop (Korean Pop) boy group, NCT 127, under SM Entertainment.
Just a simple reminder that article is created and owned only by kpopwiki.org. Article cannot be re-published in any other pages or documents. Copyright is protected by DMCA. All found copies will be reported.
Original source: https://kpopwiki.org/johnny-suh-nct-age-height-relationships-net-worth-wiki/
Early life and family
Johnny Suh was born Suh Young-ho on 9 February 1995, in Chicago, Illinois USA. Sometimes, his surname is spelled as Seo; his English name is John Suh. All that is known about his family is that he is an only child, and he lived with his parents in Northbrook, a suburb of Chicago, up until he became a full-time trainee in South Korea. His mother's name is Suh Myeo Ryun and she works as a director of media advertising in Chicago; his father's name is undisclosed.
He has lots of memories involving his cousins while growing up. He recalled that they used to tease him, that he was found under a bridge by his mother, and an older cousin let him watch the horror flick, "Chucky," which made him afraid of dolls.
Education background
He was educated at Maple School, and graduated from Glenbrook North High School in Northbrook, Illinois. It is said that he also attended School of Performing Arts (SOPA) in the Practical Dance Department for a while, but had a difficult time adjusting, so he went back to Northbrook to finish high school.
Career
First steps
In September 2007, Johnny passed the SM Global Audition held in Chicago by SM Entertainment, the biggest entertainment agency in South Korea.
His training period was quite long as he started at age 13 but only for two months during summer breaks until he graduated from high school, after which he moved to Korea to begin training full time. It is said that he signed his official contract at age 15.
SM Rookies
He was formally introduced to the public as a member of the pre-debut training team called SM Rookies on 23 December 2013. The team was split into two groups, SR14G and SR14B, and he became part of the latter, which stands for SM Rookies 2014 Boys. Johnny together with Taeyong and Hansol danced to the song, "Super Moon," and the performance video was released on 24 August. Other dance performance videos were released with Johnny dancing with various trainees in 2014 under the name SR14B and in 2015 as SR15B.
SM Rookies performed regularly in what they call the "Rookies Show" at the SM Town COEX Artium in Seoul, as well as in Bangkok, Thailand to further develop their skills, particularly onstage performances. Because of this, they gained a solid fan base even before debut.
He also participated in other promotional activities, such as appearing in Mnet's "EXO 90: 2014," a reality show in which EXO members performed live, and filmed music videos of hit K‑Pop songs from the 1990's; performing as a DJ for Inlayer's digital single, "Nightmare;" appearing in his label mate J-Min's music video, "Ready For Love;" and serving as the co-emcee of the show, "My SMT," aired on China's Youku channel.
Debut as NCT 127
In January 2016, SM Entertainment founder, Lee Soo-Man, announced their new K-Pop boy group concept of having an unlimited number of members, and it would be called NCT (Neo Culture Technology).
Sub-units that were formed include NCT U (United), which has rotational members; NCT 127 has Seoul-based members (127 is the longitude of Seoul); NCT Dream with teenage members; and Way-V, which has members based in China.
NCT 127 consists of seven members, namely Mark, Taeil, Taeyoung, Winwin, Jaehyung, Haechan, and Yuta, and was the second sub-unit that officially debuted on 7 July 2016 with the release of the single "Fire Truck". It was commercially successful, along with other releases such as the Extended Play (EP) "NCT #127," which earned them the Rookie Award from many award-giving bodies.
It was only on 27 December 2016 that SM Entertainment announced the addition of Johnny and Doyoung to NCT 127, making it a nine-member group. Johnny is the group's lead dancer, sub vocalist, and sub rapper.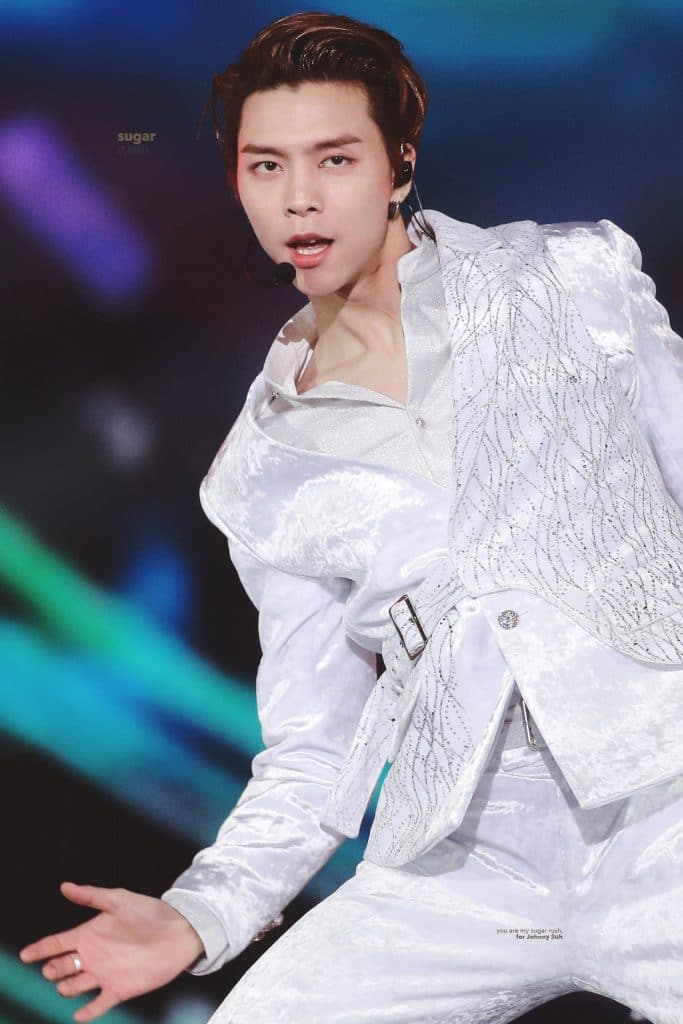 He debuted with the digital release of the EP "Limitless," on 6 January 2017, and its physical release on the 9th. It performed well on the charts as it topped both South Korean Gaon Album Chart and Billboard's World Albums Chart. It also reached No.4 on Billboard's Heatseekers Album Chart and No. 13 on the Oricon Chart of Japan. The EP has six tracks including the title track "Limitless," which debuted at No.4 on Billboard's World Digital Song Sales Chart. Its music video has two versions, namely the performance version with close to 44 million views, and the rough version with 7.5 million views.
Johnny's debut on stage was in Mnet's "M Countdown" on 5 January 2017, as his sub-unit performed the title track and the B-side track "Good Thing."
Further success
On 14 June 2017, NCT 127 released its third EP, "Cherry Bomb," with seven tracks including the title track of the same name, as well as "Sun & Moon," "Summer 127," "0 Mile," and the performance version of "Cherry Bomb." The EP did well on the Gaon Album Chart, as it peaked at No.2 with over 130,000 copies sold by the end of the year. It peaked at No.18 on the Oricon Chart and No.2 on Billboard World Albums Chart. Its title track reached No.47 on the Gaon Digital Chart, and is considered one of the signature songs of the group. It gave them their first music show win from "M Countdown." However, they were unable to perform it on "Music Bank", as the government-owned network, KBS, found it to be unfit for broadcast with the lyrics containing words pertaining to violence.
— 🐱SUH🌻🍳 (@bigcatjohnny) August 26, 2020
The music video for "Cherry Bomb" surpassed three million views within 24 hours of its release, and currently has 106 million views; its dance practice video has 12 million views.
Fans overseas were able to see them perform live during the music festivals called KCON in various cities such as New York City, Mexico City and Los Angeles. NCT 127 was the first K-Pop act to be included in the list of Apple Music's "New Artist of the Week." On 4 November, they released a Japanese version of "Limitless" along with its MV, which has garnered 10 million views.
For the first time, all members of NCT featured in the studio album, "NCT 2018: Empathy," which was released on 14 March 2018. It contains a total of 14 tracks with Johnny providing vocals for three, namely "Intro: Got My Back" by NCT U, "Touch" by NCT 127, and "Black on Black" by all NCT members.
The album received a Platinum certification from KMCA (Korean Music Content Association) with over 300,000 physical copies sold, peaking at No.2 on the Gaon Album Chart. It also performed well on Billboard Charts and Oricon Chart.
NCT 127 became a 10-member group with the addition of Jungwoo. They received their first Platinum certification from KMCA with the success of their studio album "Regular-Irregular," on 12 October 2018. The album debuted at the top of the Gaon Album Chart and No. 86 on Billboard 200. It has 11 tracks including the single, "Regular," which gave them four wins on music shows. The group performed the English version of "Regular" on "Jimmy Kimmel Live!", and "Mickey's 90th Spectacular" TV special on ABC.
They held their first concert tour entitled "NEO CITY: The Origin," which started with a two-day concert in Seoul on 26-27 January 2019, with tour stops in North America, Latin America, Asia, and Europe from February to July. During this period, they also released their Japanese studio album "Awaken," and their fourth EP "We Are Superhuman," which debuted at No.11 on Billboard 200 and No.1 on Gaon Album Chart. They performed the lead single, "Superhuman" on "Strahan and Sara," "Good Morning America," and "The Late, Late Show with James Corden."
The group released their second studio album, "Neo Zone," on 6 March 2020, and it debuted at No.5 on Billboard 200, No.1 on Gaon Album Chart, and No.1 on the iTunes charts in 33 countries; it received multi-Platinum certification from KMCA.
It has 13 tracks, and Johnny co-wrote the lyrics for two of them, namely "Pandora's Box" and "Love Song." The album was re-released with the name "Neo Zone: The Final Round," contains 17 tracks, and was also certified Platinum by KMCA. "Neo Zone" and its repackaged edition sold over 1.2 million copies as of May 2020.
They continued with their concert tour in several cities in Japan from December 2019 to February 2020. They were about to have their second concert tour entitled "NEO CITY: The Awards" in North America for the month of June, but it was canceled because of the COVID-19 Pandemic.
Other Activities
Johnny has been seen in the group's reality shows such as "NCT Life in Bangkok," NCT Life in Chiangmai," "NCT Life: Hot & Young Seoul Trip" in which he served as a guide as the members toured Seoul, and "NCT Life in Chuncheon and Hongcheon."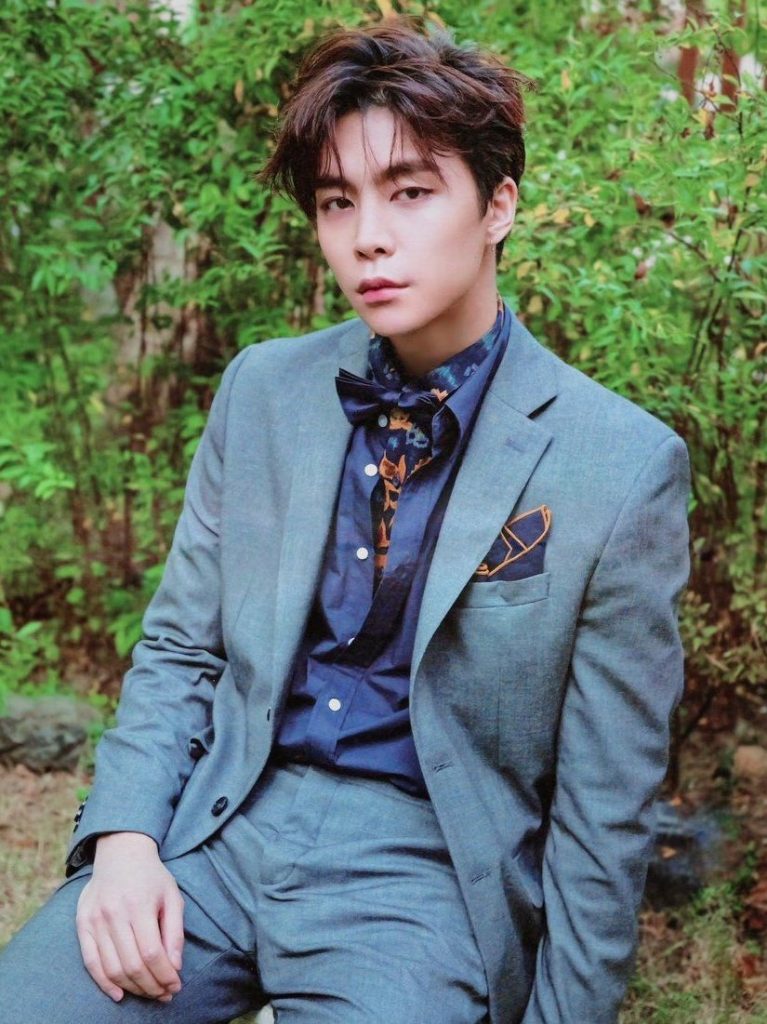 He uploads vlogs called "JCC" (Johnny's Communication Center) on NCT's YouTube Channel.
He's also appeared on various television shows, including OnStyle's "Lipstick Prince" as part of the cast in season two, TvN's "Wednesday Food Talk," and SBS Plus' "Everbody Cha Cha Cha" as a cast member. From 2017 to 2019, he co-hosted the SBS Power FM radio show "NCT's Night Night," and in 2019 he became a special DJ for MBC's "Idol Radio."
Personal life
Johnny is 25 years old and single. It is not known if he is dating anyone at the moment, but it's said that his ideal type is someone who smiles at him a lot. He said that he's not good at confessing his feelings for a girl that he likes, because he gets anxious that it wouldn't end well.
He lives in the dormitory provided by the agency, and shares a room with Haechan.
Hobbies, favorites, rumors, and interesting facts
Nicknames: Chicago Boy, Chicago Monster, JSuh, Johnny-cal, Ama-John, Aengmu-John, Parrot, Prince, Everybody's Oppa, and finally "One and Only," which he personally came up with.
One of his hobbies is photography, which earned him the nickname "Johntography."
There is a big birthmark on his left hip.
Sleeping Habits: he needs his animal plushies beside him as he sleeps – his seal plushie is called Jay while his whale plushie is named Blue. He also snores.
He enjoys listening to ghost stories.
Johnny is considered the romantic one and the mood-maker in NCT127.
Members are a little bit scared of him because he shows his affection in a rough way, such as putting them in a chokehold or headlock.
He leaves a lot of messages in their group chat, but it is only Mark who usually replies because the other members said that his jokes are not that funny in Korean.
He is clumsy, as he often trips on stairs and bumps into things.
Skydiving is on his bucket list.
He can play the piano. He also tried learning to play the saxophone, but says that he wasn't good at it.
He could eat a large pizza by himself when he was in high school, and his favorite topping is jalapeno.
Usher's "Moving Mountains" made him want to become an artist.
He calls his fans Joh-fam; and they call his mom, "Madame Suh."
When NCT 127 had a concert in Chicago, he along with the other members visited his parents at their home, who prepared quite a feast for them; his dad in particular made kalbi (grilled ribs) while his mom cooked kimchi jjigae (kimchi stew). His mom showed his old photos, and regaled them with stories of when he was young, such as their weekend trips.
His dad gave him a two-dollar bill every year and he hid them when he was in middle school.
The unretouched black and white photos of him and fellow members on "Dicon" Magazine caused a stir among some fans, who questioned why they published photos that showed off skin imperfections, no matter how minor.
Although his Korean name is Young-ho, his father tried to make it easier for him when he attended a Korean school by changing his name to Suh JonJeon to make his English name sound Korean. However, he was embarrassed having that on his name tag, so he changed it to John Suh.
Appearance
He is 6ft 1in (1.87m) tall, weighs 155lbs (70kgs), and has a lean build with washboard abs. His shoe size is 10 inches (280mm). His hair color is black, and his eye color is dark brown.
Net worth
NCT 127's Johnny, who went on a successful concert tour and co-wrote songs included in the million-seller album, has a net worth estimated at $2.5 million as of August 2020, according to sources.