Haechan is a South Korean vocalist and dancer, who became famous when he debuted as a member of NCT 127, then as NCT Dream and NCT U (United), which are all subunits of NCT (Neo Culture Entertainment) under SM Entertainment.
Just a simple reminder that article is created and owned only by kpopwiki.org. Article cannot be re-published in any other pages or documents. Copyright is protected by DMCA. All found copies will be reported.
Original source: https://kpopwiki.org/haechan-nct-age-height-parents-net-worth-scandal-bio/
Early life and family
Haechan was born Lee Donghyuck on 6 June 2000, in Seoul, South Korea; with his younger sister and two younger brothers, the family moved to Jeju Island when he was seven years old, and lived there until he turned 12.
Education background
He went to Hoguk Middle School, and attended the Seoul School of Performing Arts (SOPA), which is an arts high school, but had to drop out later.
Career
First steps
His mother is supportive of his dreams of becoming a singer, and she encouraged him to audition for SM Entertainment, the biggest entertainment company in South Korea founded by Lee Soo-Man. He passed the audition by singing one of Huh Gak's popular songs, entitled "Hello."
On 17 July 2014, he was introduced as part of the SM Rookies, a pre-debut training team, which is comprised of the company's trainees as they prepare for their debut. In 2015, he also became one of the Mouseketeers in "The Mickey Mouse Club", that aired on the Disney Channel Korea.
Debut as a member of NCT 127 and NCT Dream
Haechan debuted on 7 July 2016 as the lead vocalist and lead dancer of NCT 127, which is the Seoul‑based unit of the K-Pop boyband named NCT (Neo Culture Technology) with the number "127" referring to the longitude coordinate of Seoul, the capital of South Korea.
The other six members of the unit also introduced that time, and who are all older than him were Taeyong as the leader, Taeil and Jaehyum as the main vocalists, Mark as the main rapper, and Winwin and Yuta as the lead dancers.
Their debut extended play (EP), "#127," which was released on the 10th of July digitally, and on the 11th physically, has seven tracks that include the lead single "Fire Truck," "Once Again," and "Switch." After a continuous and intensive promotion, it topped the Gaon Album Chart on the third week of its release, and was No.2 on the Billboard World Albums Chart. By the end of the year, over 80,000 physical copies had been sold.
In August he became the main vocalist of the debuting third subunit, NCT Dream, which is comprised of members in their teens.
He was joined by Chenle and Renjun also as the main vocalists, Mark as the main rapper, Jisung as the main dancer, and Jeno and Jaemin as the lead dancers. They released their debut digital single, "Chewing Gum," on the 24th of that month.
NCT 127 won the Best New Group of 2016 from various award-giving bodies such as the Gaon Chart Music Awards, Mnet Asian Music Awards (MAMA), Golden Disc Awards, and Seoul Music Awards.
Further success
He was back with NCT 127 which became a nine-member group, with the addition of Doyoung and Johnny upon the release of "Limitless" in January 2017, and "Cherry Bomb" on the 24th of August. Both performed well on the music charts with the latter's title track becoming one of their signature songs and one of the best K-Pop songs of 2017 according to Billboard. They performed this song at the KCON (Korean Wave Convention) music festivals in Mexico City, Los Angeles and New York City.
It was definitely a busy year for Haechan, as NCT Dream released their album entitled "The First" in February 2017, which included their debut single and title track along with the mandarin versions of the two. It topped Korea's Gaon Album Chart, and "My First and Last" gave them a triple crown win on SBS MTV's "The Show," which means that the track won the "Song of the Week" award for three consecutive weeks that month.
NCT Dream became the official ambassadors of the FIFA U-20 World Cup that was held in South Korea that year, and sang the event's theme song, "Trigger The Fever," which was released on the 15th of March. They included this as a bonus track when they dropped their first EP, "We Young," on the 17th of August.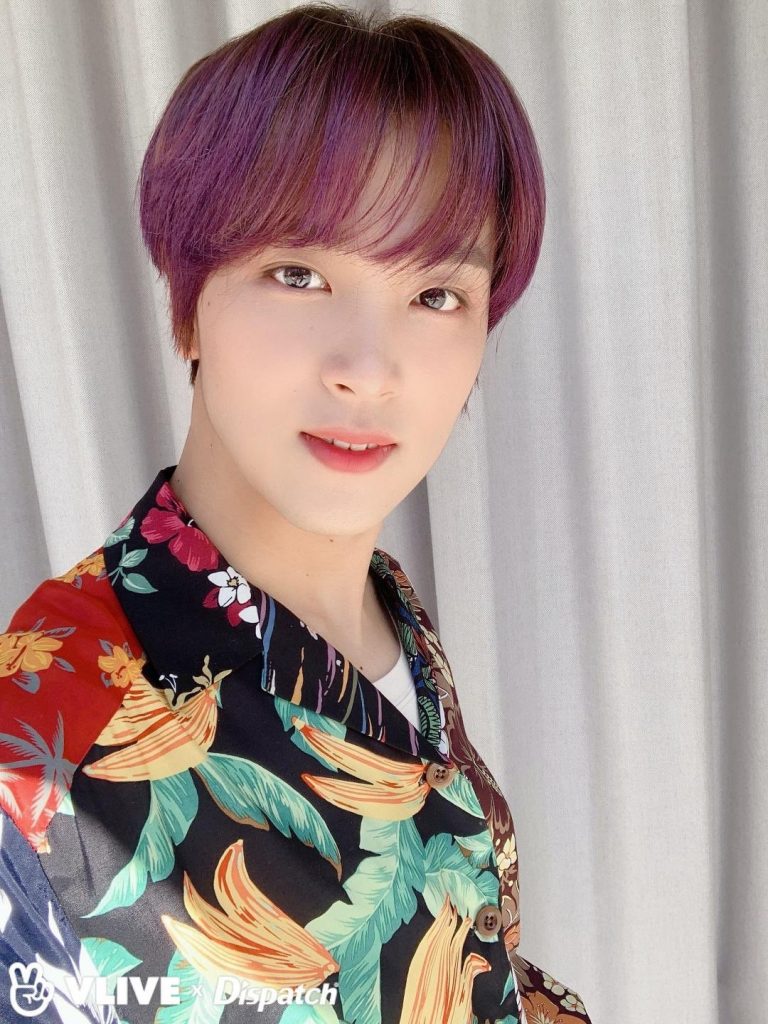 SM Entertainment produced the video, "NCT 2018 Yearbook #1," and the documentary videos entitled "NCTmentary" as part of their group promotions that featured old and new members to herald the group's upcoming album.
For the first time since NCT was introduced, the group as a whole released a full-length album entitled "NCT 2018 Empathy" on 14 March 2018. It consists of 14 tracks, but with Haechan participating in only three of them, namely "Go" with NCT Dream, "Touch" with NCT 127, and "Black on Black" with all the members; he was one of those who provided the background vocals for this particular track. The album had more than 200,000 pre-orders, and by the end of the year has sold over 330,000 copies, which earned them a Platinum certification given by the KMCA (Korea Music Content Association).
It was the 13th best-selling album that year, and they became the first K-Pop act to top Billboard's Emerging Artists Chart.
NCT Dream released "We Go Up" in September, which topped the Gaon Album Chart and the iTunes chart in 15 countries. It also did well in the Billboard US Heatseekers Album and World Albums charts. With the success of their releases, they were included on the list of Time's "25 Most Influential Teens of 2018", and Billboard's "21 Under 21 2018: Music's Next Generation."
NCT 127 released their full-length album, "Regular-Irregular," in September with "Regular" as its lead single. The album debuted at No.86 on Billboard 200. The repackaged version, "Regulate," was released in October with "Simon Says" as its lead single, which topped the Digital Song Sales Chart in the U.S.
Their album promotions were focused in the US as they made their television debut on the 8th of October in ABC's "Jimmy Kimmel Live", performing the English version of "Regular." The next day, they appeared at the red carpet event of American Music Awards (AMA) in L.A. They were also invited to perform at "Mickey Mouse 90th Spectacular" two-hour event, aired at ABC in November, along with Josh Groban and Meghan Trainor.
In December 2018, as NCT 127 was preparing for their upcoming concert tour in 2019, Haechan injured his right leg and had to undergo treatment and rehabilitation. As a result, he was only able to join his co-members in March on the last part of their Japan leg of the tour, which was in Saitama.
They performed their hit song, "Cherry Bomb," and "Superhuman," which is yet to be released, in "Good Morning America" and "Strahan and Sarah" on the 18th of April, before starting their North American leg of their tour (24 April to 19 May), followed by Latin America, Asia and Europe (21 May to 20 July).
Japanese fans clamored for more, so twelve concert dates were added from December 2019 to February 2020 for Osaka, Fukuoka, Niigata, and Tokyo.
During their concert tour, they released their fourth EP entitled "We are Superhuman" with the lead single "Superhuman," on 24 May 2019, which they performed on "The Late Late Show with James Corden" on the 10th of May prior to its release.  It was their second entry on the Billboard 200 as it reached No.11 on the albums chart.
On 23 July 2019, he joined his NCT Dream co-members as they performed five of their hit songs at the 24th World Scout Jamboree, including the English single "Fireflies," the proceeds of which were donated to the non-profit institution, World Scout Federation, as his subunit became their global ambassadors.
#HAECHAN: pretty savage! pic.twitter.com/7gvVseSy2g

— Heejin Cat Tail (@haeIand) October 3, 2020
NCT Dream's third EP, "We Boom," released on 26 July 2019 gave them their Bonsang (Main Prize) Awards from both the Golden Disc Awards and Seoul Music Awards. Their success continued with their fourth EP entitled "Reload", that had more than 500,000 pre-orders, and has topped various music charts upon its release on 29 April 2020.
NCT 127's "Neo Zone" released on 6 March 2020 sold over 700,000 copies in the first month alone, and was soon certified triple Platinum by KMCA. The repackaged album, "Neo Zone: The Final Round," released on 19 May 2020 was certified double platinum by KMCA, as it's sold over 500,000 units.
Haechan became part of NCT U (United), the first NCT subunit, which is comprised of rotational members depending on the concept of the album the company wanted to release. He together with Doyoung, Taeil, and Jaehyun released the song, "Coming Home" for their record label's SM Station X Project on 13 December 2019.
Both NCT Dream and NCT 127 held an online live streaming concert entitled "Beyond Live" on May 10 and 17, respectively.
Personal life
Haechan is 20 years old and currently single. He is not dating anyone as of yet, as he is still bound by the "no-dating" policy imposed by management for the first three to five years after the debut on most K-Pop idols, to avoid any potential scandal that has the potential to mar not just his image but also the group's should he be caught dating by fans or reporters. Fans are possessive of boy band members, and they want to retain the illusion that their favorites are available and attainable.
When asked about his ideal female type, he said he prefers someone who has short hair and a pleasant voice.
He is living in the dorm provided by the agency, and his roommate is Johnnie.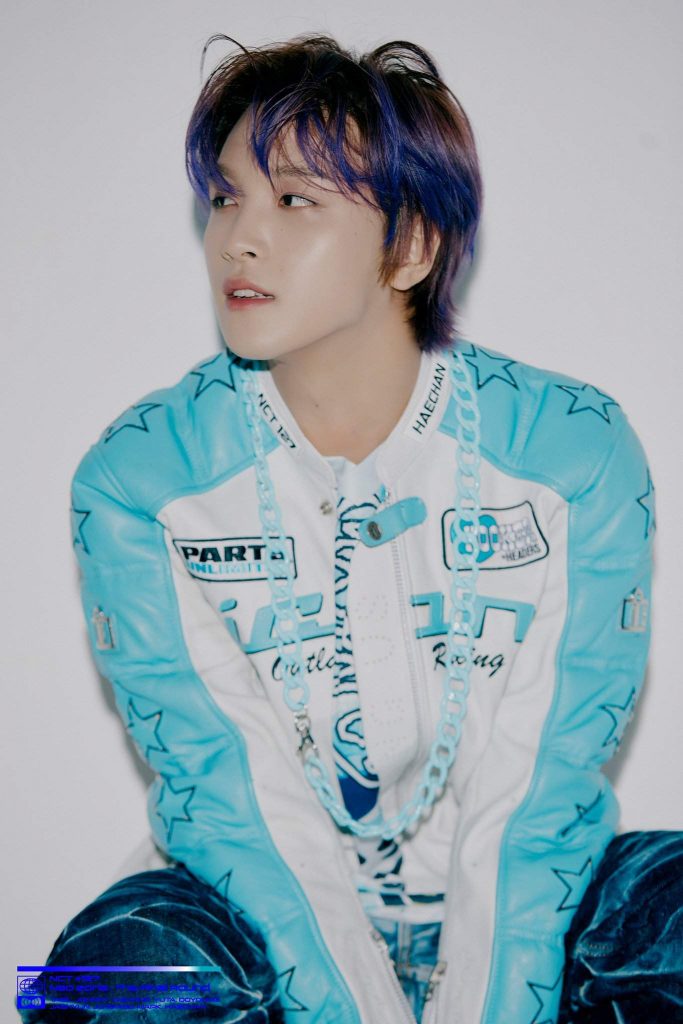 Hobbies, favorites, rumors, and interesting facts
He uses the stage name Haechan, which was picked by Lee Soo-Man, and it means "shine brightly, uprightly" derived from "Hae," which means sun, and "chan," which means full.
NCT fandom is called NCTzens, which is sometimes shortened to czennies (seasonies) or si-jeu-ni when read in the Korean language. He gave his personal fans the name, "sunflower."
His hobbies include listening to music and singing. He has been playing the piano since he was five.
Music was his favorite subject in school, while he disliked Science the most.
Favorites: Samgyeopsal or pork belly (food); black and red (color); Toy Story 4 and Cars 3 (movie)
Michael Jackson and the K-Pop group, Shinee, inspired him to become a singer.
Nicknames: Donkey (Donhyuck), monkey and Dongsookie (the name given to him while roleplaying as a girl during the SM Rookies Show)
He is the mood maker in the group, and he loves playing pranks as well.
Haechan does a lot of aegyo and skinship. Aegyo is acting or talking like a baby to show affection or to appeal to someone, which is quite normal for a K-Pop idol to do as fans love seeing them acting this way. Skinship is touching in a non-sexual way between close friends, such as hugging and holding hands.
He has color amblyopia.
A Los Angeles zoo is home to a pudu deer fawn that was born in 2019. NCTzens noticed a similarity between him and the fawn, and when the zoo management realized their interest they held a fundraising competition for a chance to name it. His fans donated $2,500, so the zoo named the fawn "Baby Haechan."
He was involved in a controversy in 2017 when he was reportedly being friendly and even gave a cake to a sasaeng fan (extremely obsessive or crazy fan), who bragged about it on a social networking site. Because of this, another sasaeng fan got mad and revealed an alleged convo (in a voice recording and/or chat group) she had with Haechan in which he badmouthed his co-members, particularly his leader and the managers of his fan sites. It was soon revealed that the cake story was fake. As for the convo, some fans are still debating it. His fan sites were said to be on rest mode or shut down because of this.
In June 2020, his sasaeng fans posted photos of him stumbling drunk with Doyoung assisting him as he got out of a taxi. This was said to be in retaliation for Haechan complaining about the fans on V-Live. According to him, fans who stalked the group and often showed up outside their dorm stressed them out and made them feel uncomfortable. Normally, fans protect their favorites, but when they're pissed off or when it involved sasaeng fans, they become unpredictable or unforgiving.
Only Haechan and Mark became members of three NCT subunits.
In February 2020, NCTzens demanded that SM Entertainment fire one of NCT's bodyguards for calling Heachan a "son of a bitch" for reading but ignoring his message as he posted about it online.
Appearance
He is 5ft 7ins (1.73m) tall, weighs 126lbs (57kg), and has a lean build. His shoe size is 10 (270 mm). He has black hair and brown eyes.
Net worth
Haechan is a member of successful K-Pop subunits with a global fandom, and held a successful concert tour from 2019 to 2020. According to sources, his net worth is estimated at over $2.5 million, as of September 2020.