Hyungwon is a South Korean singer, actor, model and DJ, who became popular when in 2015 he was launched as one of the members of the Korean popular (or K-Pop) boyband, Monsta X, under Starship Entertainment. After five years, his group signed with Epic Records to handle their US promotions, and released their first English album, "All About Luv," which entered the Billboard 200 Chart at No.5. In 2017, he started disc jockeying with the name DJ H.ONE, and released his first single – "BAM!BAM!BAM!"
Just a simple reminder that article is created and owned only by kpopwiki.org. Article cannot be re-published in any other pages or documents. Copyright is protected by DMCA. All found copies will be reported.
Original source: https://kpopwiki.org/chae-hyungwon-monsta-x-height-girlfriend-net-worth-age/
Early Life and Family
Chae Hyungwon was born on 15 January 1994, in Gwangju, South Korea. He is a middle child with an older sister and a younger brother named Kyungwon, raised in a middle-class household; his parents own a travel agency in their hometown. As a kid, he wanted to become a lawyer as he loved engaging in debates.
He felt it would be great to represent someone else's legal case, but when he reached middle school he wanted to become an actor. However, his parents were very much opposed to it, as they wanted him to finish school.
Educational Background
Hyungwon went to Jungnam Elementary School, Bia Middle School, and matriculated from Jinheung High School. He is currently enrolled at Songwon University located in Gwanju.
Career
Long before he got into Starship Entertainment, Hyungwon was a trainee of a small entertainment agency, along with long-time friend and future bandmate, Minhyuk. However, the agency closed down, and he was so disappointed that his dreams fell apart – he and Minhyuk relied on each other during those trying times. Since Hyungwon's from Gwangju, he moved into Minhyuk's family home in Seoul, as they promised one another that they would debut together no matter what happened.
To improve his dancing skills, he enrolled at the Joy Dance Plug-In Music Academy, popularly known as Seungri's Academy.
They both auditioned at popular entertainment agencies in Seoul, including JYP Entertainment, but were rejected when they said they wanted to debut together as a team; they experienced so much hardship but didn't lose hope, and fortunately they were both accepted at Starship Entertainment. While working as a trainee, he accepted modeling jobs on the side, and walked the catwalk for several fashion houses in Seoul. His most notable work during that time was for the Cutting Edge W Hotel & Ceci Fashion Show in 2014.
First Steps – "No Mercy" Reality TV Survival Series and Debut (2015)
Hyungwon was among the 13 trainees chosen to participate in the reality television survival series, "No Mercy," produced by Starship Entertainment aired in 2015.
The show's objective was to determine who among the resident trainees were ready to debut as members of the new boyband Monsta X. After 10 episodes, only seven trainees survived the competition.
On 14 May 2015, Hyungwon along with Shownu, Jooheon, Wonho, I.M, Kihyun, and Minhyuk officially debuted as Monsta X, with the live performance of the title track of their first extended play, "Trespass," in the popular music show "M Countdown." The album was produced by Brand New Music CEO, Rhymer, and consisted of seven songs including "Steal Your Heart," "One Love," and "Interstellar." It sold over 42,000 units, peaking at No.5 on the Gaon Album Chart while the title track had close to 25,000 downloads, and peaked at No.14 on Billboard's World Digital Song Sales Chart.
Hyungwon was quite surprised that his group was included in the Korean Convention music festival called KCON 2015, since it was just three months after their debut. It was held at Staples Center in Los Angeles from July 31 to August 2.
After their performance, the group was singled out by Billboard Magazine for being a "hot item" in the line-up of performers, likening the audience reaction to that which BTS received in 2014.
In September 2015, Hyungwon and his group released their second EP, "Rush", which peaked at No.3 on the Gaon Album Chart, and had about 75,000 copies sold in South Korea. Of the six tracks included in the album, it was the title track that was acknowledged as the group's signature song, embodying what Monsta X was all about, and showing their unique style.
Monsta X ended the year with a couple of awards from prestigious award-giving bodies. They won the Next Generation Asian Artist award from the 17th Mnet Asian Music Awards, and the 1theK Performance Award from the 7th Melon Music Awards.
Rising Popularity with The Clan Album Trilogy and First Solo Concert (2016)
The competition in the K-Pop industry was quite tough, and K-Pop artists would often join survival series on TV just to gain more exposure, not only locally but also globally. In the second quarter of 2016, Monsta X headed to Beijing, China and participated in the Chinese dance survival show "Heroes of Remix," along with other K-Pop boybands iKon and VIXX. However, in the last two episodes of the show, all the artists from South Korea, including Psy, one of the mentors of the show, were edited out; fans assumed that it was due to the Terminal High Altitude Defense dispute between China and South Korea.
They went back to Seoul and released the first installment of The Clan album trilogy series. In May 2016, "The Clan Pt.1 Lost" was released, with six tracks including the lead track, "All In." They sold close to 95,000 units in South Korea, peaking at No.3 on the Gaon Album Chart.
hyungwon can relate 🤧#형원 #HYUNGWON pic.twitter.com/rsIvzpJhn0

— 𝒉𝒘 𝒉𝒊𝒗𝒆🤎 (@chwhive) March 9, 2021
The album also entered the US Billboard World Albums Chart at No.5, and the Japanese Oricon Album Chart at No.37.
In July 2016, Hyungwon and his group fulfilled another goal for the year, holding their first, sold-out solo concert, "Monsta X The First Live: X-Clan Origins," at the Blue Square Samsung Card Hall in Seoul.
The following month, Hyungwon was featured in the music video (MV) of "You Call It Romance" by label mate K.Will. Fans immediately saw his potential as an actor, as he had the charm of a male lead in the MV.
By October 2016, the second installment of The Clan Series entitled "The Clan Pt.2 Guilty" was released, containing six tracks including the lead track "Fighter." The EP entered four charts – No.2 on Gaon, No.3 on Billboard's World Albums Chart, No.16 on Billboard's Heatseekers Albums Chart, and No.77 on Oricon. It had more than 100,000 units sold.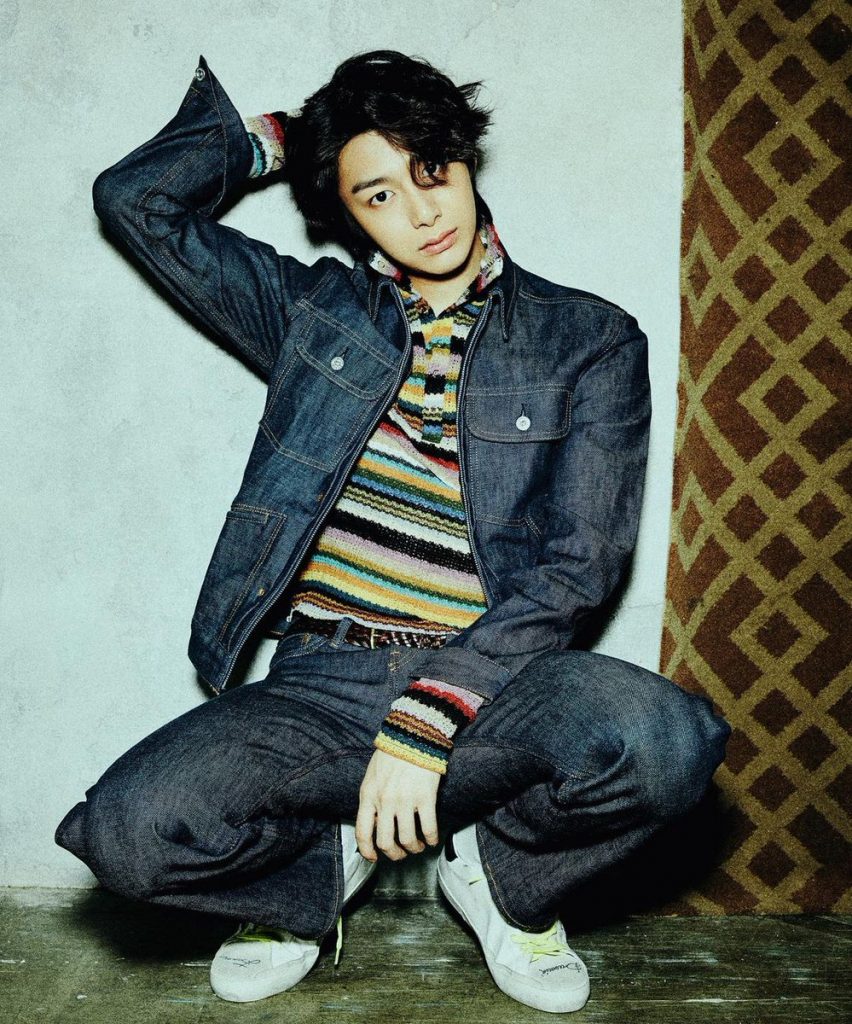 First Full-Length Album, First World Tour, First Japanese Single (2017)
In 2017, Monsta X became busier than in the previous year, as they released their first full-length studio album, "The Clan Pt.2.5: The Final Chapter," on the 21st of March. Three versions of the album were released, namely Brilliant, Beside, and Beautiful, each with 10 tracks. It had around 150,000 units sold in South Korea, and peaked at No.2 on the Gaon Album Chart, No.1 on Billboard's World Album Chart with over 1,000 units sold, and No.38 on Oricon with more than 10,000 units sold. The lead track, "Beautiful" entered Billboard's World Digital Song Sales chart at No.4, and was nominated for Song of the Year at the 19th Mnet Asian Music Awards.
Hyungwon successfully debuted in Japan with his group in May, and released their first Japanese single, "Hero" under Mercury Records Tokyo, a subsidiary of Universal Music. The single reached No.2 on the Oricon Singles Weekly Chart, and peaked at No.2 on Billboard Japan Hot 100 and No.1 on Tower Records.
They followed it up with the release of the Japanese version of the song "Beautiful," which peaked at No.1 on the Oricon Daily Chart.
Monsta X embarked on their first world tour entitled "Beautiful World Tour," from 17 June up to 17 September. They had 16 shows, with four in Asia, six in North America, three in South America, and another three in Europe. They subsequently received the Best Concert Performer Award from the Mnet Asian Music Awards in December 2017.
Global Reach, Platinum Albums, Billboard 200, Scandal (2018 – 2021)
In 2018, the boys performed in 20 shows spanning four continents – Asia, North America, South America, and Europe – from May to October.
From 2018 up to 2020, Hyungwon's group released six studio albums and three EPs, which were all commercially successful, gaining more popularity not only in South Korea but also internationally.
Of nine releases, four peaked at No.1 on the Gaon Album Chart, and three of their albums received Platinum certifications from the Korea Music Content Association (KMCA)- the studio album, "Take 2 We Are Here," released in February 2019 with close to 255,000 units sold; the eighth EP, "Fantasia X," (May 2020) with 265,000 units sold; and the third studio album, "Fatal Love," released in November 2020, with almost 290,000 units sold. Hyungwon participated in writing, composing and producing the fifth track, "Nobody Else," from "Fatal Love," which peaked at No.10 on Billboard's World Digital Song Sales chart.
One of the group's greatest achievements was entering the US Billboard 200 chart at No.5 with more than 50,000 units sold in February 2020, when they released their first English album, "All About Luv," under Epic Records. The album also charted in Canada, France, Japan and the UK.
However, amidst the mainstream success that they achieved, in 2019 a scandal erupted in the K-Pop industry involving Wonho, one of his bandmates. It almost halted all their activities, which was the usual consequence a group had to face when a member became involved in these controversies. Wonho was accused of using pot, had a large unpaid debt, and was revealed to be a juvenile delinquent in his younger years. To make sure that Monsta X's success would not be disrupted, Wonho decided to leave the group.
Solo Activities – Acting and DJ  (2015 – present)
His main priority is being with the group, but during breaks from the group's activities, Hyungwon accepted acting roles in Korean drama series. Since 2015, he had been part of six drama series, and two drama parody specials. He started his acting career with a supporting role in the Chinese-Korean web drama series "High-End Crush," originally aired on Sohu TV in China from November 2014 to January 2015. It was followed by a cameo role in 2016's "Hello Mr. Right."
In 2017, Hyungwon squeezed two dramas into his schedule. He was one of the main leads in the KBS2 series "Please Find Her," aired from March to June 2017 with Lee Hyun Jae and Kim Ji Hoon. The second was just a guest role in the drama series "Hit the Top," with Yoon Shi Yoon and Lee Se Young. Due to his busy schedule, he didn't accept more serious acting roles, however, he couldn't say no to cameo roles including in the Korean drama series "Bad Papa," aired at MBC in 2018, and the Japanese Netflix series "Followers" in 2020.
Hyungwon also dabbled in disc jockeying, and had adopted a new stage name for his DJ activities – DJ H.ONE. He released a solo track entitled "BAM!BAM!BAM!", featuring his bandmate rapper Jooheon, on 25 September 2017. He so enjoyed mixing beats that he released another track called 1(ONE) in December 2017, which featured Jooheon and Kriz, produced by Justin Oh.
In 2018, he collaborated with DJ Jimmy Clash for the single "My Name," which featured Talksick. His latest solo release was in July of 2019 with the song "The Love of Summer," with Hongbin of VIXX for the K-Pop Collaboration Project sponsored by Pepsi.
Personal Life
Hyungwon is officially single – there is no news of him currently dating anyone. K-Pop artists aren't allowed to date for up to five years after debut, as indicated in their contracts. South Korean media considered it a scandal if they're caught dating anyone during that time. In 2017, he was once rumored to be involved with announcer Kim Yoon Hee, mostly due to her posts on her Instagram and Facebook accounts.
Starship addressed dating rumors by releasing a press statement that Hyungwon had already broken-up with his girlfriend back in 2016, and that the girl's social media posts caused the misunderstanding. They would take legal actions against anyone who continued to spread malicious rumors. It wasn't clear if they were referring to Kim Yoon Hee, but some fans believed it was her since her posts were in 2017, and his label was just doing damage control. Korean fans are known to be possessive about their idols, so even if they are no longer covered by the dating ban, most K-Pop artists don't date openly, hence the denial.
He currently lives in a dormitory provided by his label, and shares it with other bandmates.
210310 | MX_UNIVERSITY
SPECIAL VOD 🏫❤#HYUNGWON #형원 #ヒョンウォン pic.twitter.com/qRHKVabPNG

— Hyungwon Things (@HyungwonThings) March 10, 2021
Hobbies, favorites, rumors, and interesting facts
He was once called Dooly during middle school, as he had chubby cheeks back then.
Among his bandmates, he's considered a horrible cook and a picky eater, who quickly gets full.
Hyungwon loves to listen to folk music.
His favorites: black (color), pork barbecue and salted huge prawns (food), John Legend and Jack Johnson (artists),
While he was closest to Minhyuk in his group, it was Shownu to whom he could easily express his inner thoughts.
Hyungwon easily falls asleep when he listens to Adele's songs.
Appearance
Hyungwon is 5ft 11ins (1.81m) tall, weighs 130lbs (60kgs), and has a lean body; his shoe size is 9 (265mm). He has black hair, dark brown eyes, and noticeably thick lips with a tiny mole at the middle of his bottom lip.
Net Worth
According to authoritative sources, Hyungwon has an estimated net worth of over $2.5 million, as of March 2021.